The Guide to Cheap, Healthy Food & Snacks in Singapore: Clean Eating and Dining Out on an Affordable Budget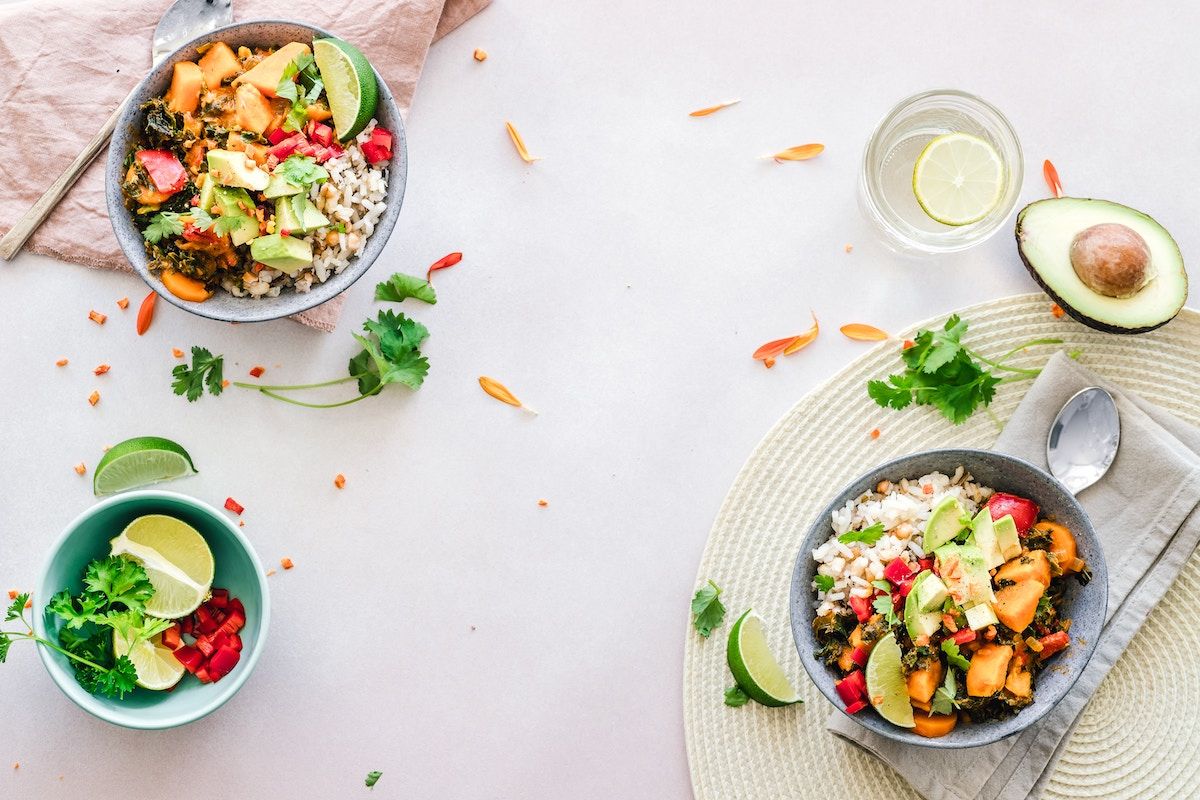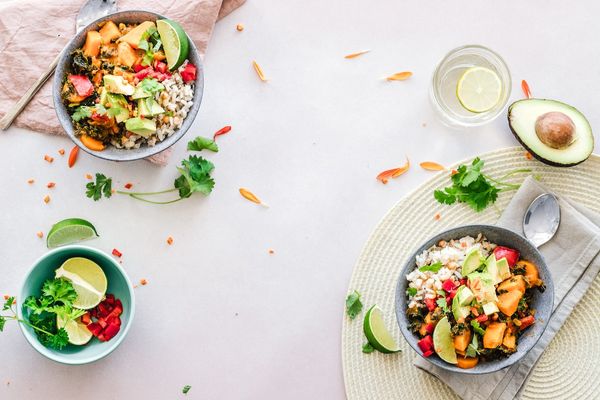 Your hormone-free chicken lunch bowl with roasted sweet potato, organic locally sourced greens and avocado, packed in a compostable, biodegradable, environmentally friendly takeaway box - delivered with love from your friendly neighborhood healthy eats cafe in Singapore's CBD: $20+.
Real food? Check.
Wholesome? Check.
High protein, low carb, good fats? Check.
Budget? Expensive. Not wallet-friendly. NOT SUSTAINABLE for many.
Eating healthy and clean, whatever your definitions and goals may be, can often be a tough concept to grasp and a 'turn-off' for the budget-conscious consumer in Singapore. This is especially so with some dining establishments believing and practicing in "portion control", making it even more difficult to justify the premium paid for an equivalent of a 3-person meal at the hawker centre close by a.k.a. not value-for-money, lah!
With food & dining out being such an integral part of your social life and the Singaporean culture, how can you take little steps to mastering your diet and body for sustained energy levels throughout the day? Don't we all want to kickass and succeed at work, maximise our 24 hours so we can lead our happiest lives and do more of the things we love?
Sourcing your own food from the grocery store and meal prepping can be a great alternative. But, you are used to dining out and have no spare brain capacity as of now to learn about vegan, paleo, keto, macronutrients, nor where to get sustainably sourced fish and seafood. Well, cooking at home is out of the picture...
Meal delivery services that cater to your macros may be out of your budget.
Some salad options in the heartland areas can be a viable option. But, how do you not eat just salads, or dishes that taste like you are eating a pack of raw veggies - everyday?
Find your lunch buddy who can hold you accountable and build positive habits to reach your health and diet goals together: Create your FREE account on BrocnBells.com.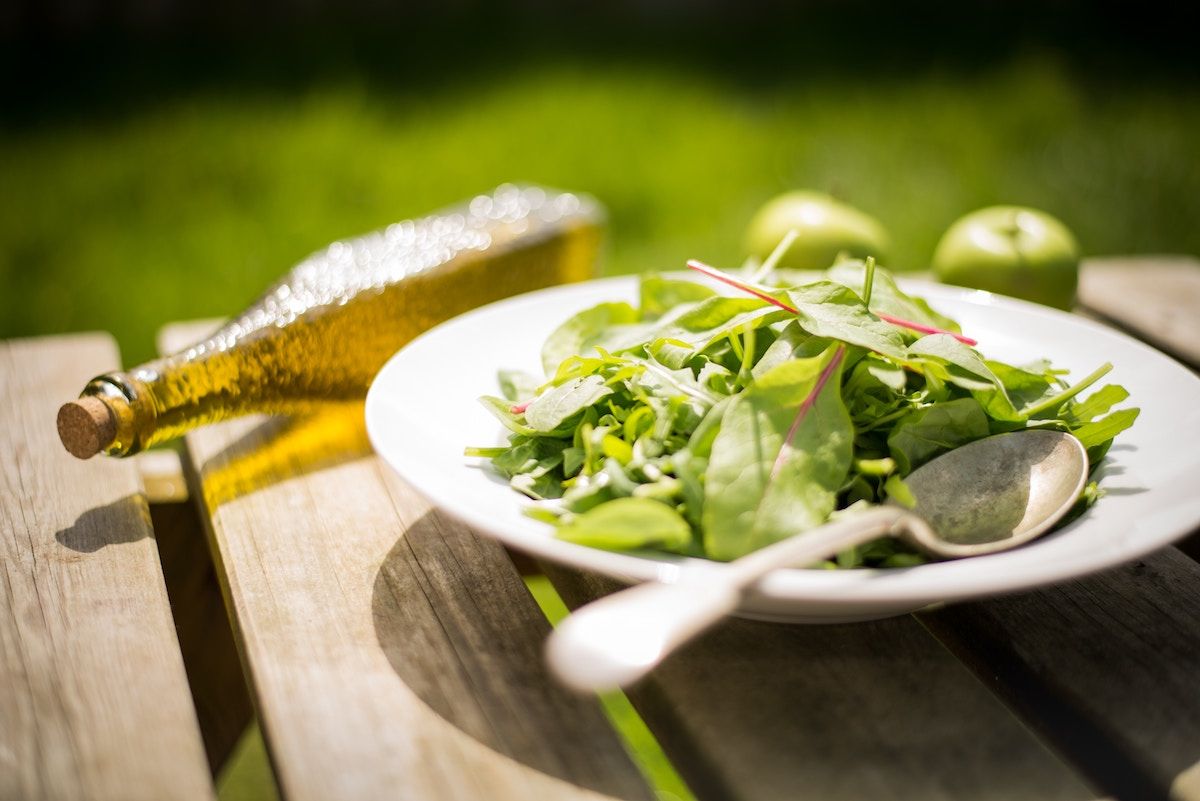 What are some quick and dirty tips for the busy, health-conscious you to get a balanced meal for weight loss, good energy levels, brain power and overall well-being?
We did the work for you and spoke to personal trainers, fitness instructors, food bloggers, as well as everyday corporate warriors and entrepreneurs who are based in Singapore, just like you. So you can embark on your health journey efficiently, even while hustling with work and life.
Cheap, Healthy Food in Singapore
Below $10 a meal.
"The word healthy food has it's own personal touch to each of us. So what I eat could be deemed unhealthy to someone else...my favorite that fit the above: Roast pork ($4-5) or Roast Chicken Thigh ($3-4) - no rice, no sauce, available on the 2nd floor of Shenton House."
-Kevin Loo, recruiter by day in Singapore's CBD, trainer at Haus Athletics, former national rugby player. Keto lifestyle for 3 years, with the occasional cheat day during the weekends
"We aren't going for a bodybuilding competition ain't it, so I'd say control your sauce and eat in moderation; but, if you have any health problems, then really try to control your diet and lifestyle. I know it is tasty, but just don't go overboard with the greasy dishes and big meals."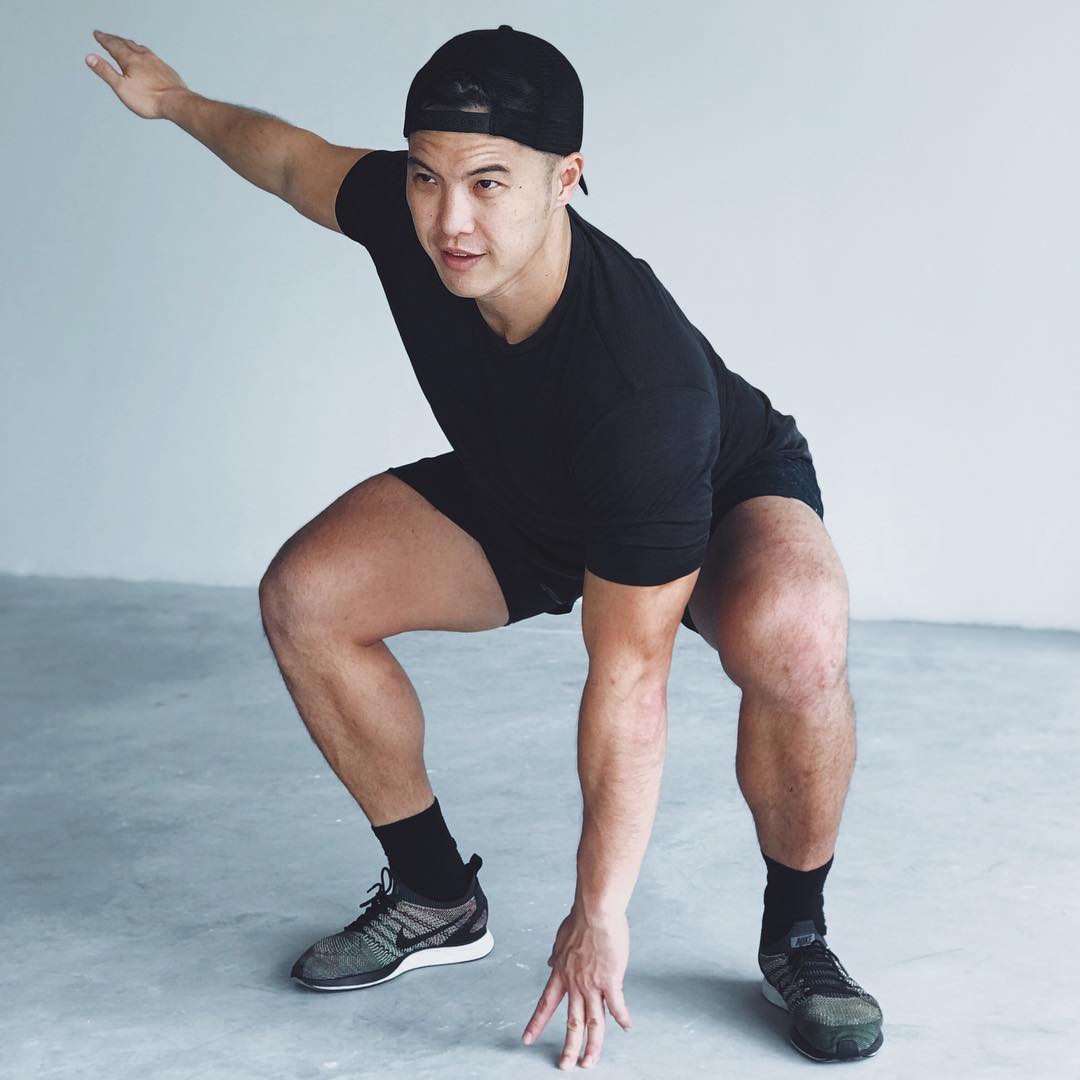 "My tip is the roasted whole chicken and Chobani greek yogurt (plain) from supermarkets like Cold Storage."
-Wany Misban, BrocnBells.com ambassador & personal trainer at UFIT Singapore
That whole chicken can probably last you for two meals. Before the supermarket closes in the evening, there may even be price discounts to get your dinner / next day's meal at a very affordable rate. Did we mention, most of the Cold Storage supermarkets have a reasonably priced salad bar counter to supplement your protein with some leafy greens? Whether it is Fairprice Extra / Finest, Cold Storage, Sheng Siong or Giant, look out for their rotisserie items or sashimi / sushi counter, with cheaper prices vs. restaurants.
"Clear fish soup at hawker centres. Without the milk, and opt for the non-fried versions of the fish. My favorites are at Bedok 538 Market & Food Centre, and Chinatown Complex."
-@ahpekeats, a food blogger eating around Singapore
"The Yong Tau Foo stall. This is ideal as most of the items are boiled. You can pick and choose your mix, and it can cater to all sorts of diets! Simply skipping a meal can be a fantastic idea too. Historically, we all learnt that skipping meals is 'bad for your health'; however, as new research has emerged on insulin resistance, and metabolic flexibility, we now know that skipping a meal or even fasting for an entire day has amazing benefits to the body."
-Scott Larsen, nutrition brand Nuzest Singapore
"I eat vegetarian for most of my meals. Japanese food places and supermarkets like Medi-ya offer some good options for me, such as the seaweed and lotus root mix. Green dot, with a couple of outlets around Raffles Place, Vivocity, Serangoon and Bugis also offers budget friendly dishes. At hawkers, I go for the cai fan stall, opting for brown rice if it's available, and loading up on tofu, beans and dark green veges. Also mushrooms and fungus are full of nutrients. As a last resort, I'll go to Subway, just because there are many outlets around the island. I choose a sub with veggie condiments, without the dressing. Tip! Even on salads, I don't usually use dressing, as store bought dressings are always full of hidden preservatives, eggs, dairy, fat and sugar. As I lead a very active lifestyle and often have to run around the island for classes, I would opt for convenient health-ish options when I'm not cooking or meal prepping."
-Cheryl Lin, Founder of Eat Train Love, Teacher at Barre Lab. Plant-based eater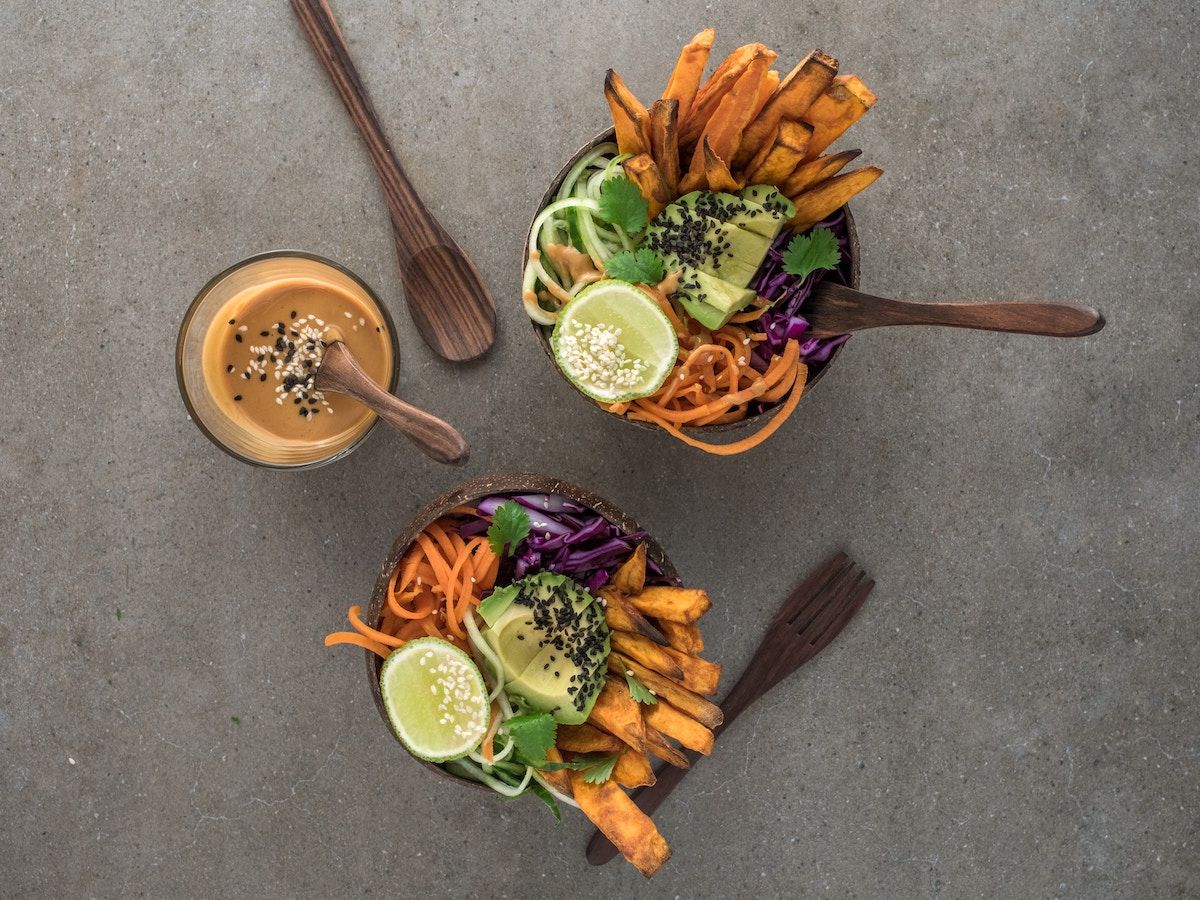 "Fish soup is always a good option. As my office is in Commmonwealth, I usualy get my lunch from Tanglin Halt or the food court Koufu. Though some of the soups may be high in sodium, it can be a good, budget friendly solution. I'll also cut the rice / noodles."
-Nicholas Tan, E-Commerce Manager at Insurtech startup CXA Group
"I usually go for western food stalls in the hawker center and opt for dishes like dory or chicken fillet, without the sauce. Another easy alternative is mixed rice (without the rice), though you have to be pretty selective with the sides as alot of them are greasy and drenched in sauce."
-Chenise Koh, travel brand Peppy Nomad and former Singapore Airlines cabin crew
"Some of my healthy favourites include local delights such as chicken rice, popiah, yong tau foo, porridge and soups! They are readily available and I make the choice of tweaking them a little so they are healthier. For example, when ordering chicken rice, I would go for steamed chicken with no skin and ask for no sauce on both chicken and vegetables. You could go a step further and take half a portion of rice instead as well. Popiahs are pretty 'clean' food as they are made of wholesome ingredients and are such a great snack. When it comes to yong tau foo, I make an effort to go for more greens and non-processed items. While for soup, I opt for clear soups like fresh sliced fish soup with no or less noodles, resist the fried fish option if you can. Also remember to choose those who make their delicious soup base by boiling fish bones instead of using MSG and other less nutritious productions. Little tweaks like these make a big difference over time."
-Jamie Victoria, Trainer at STILL Boxing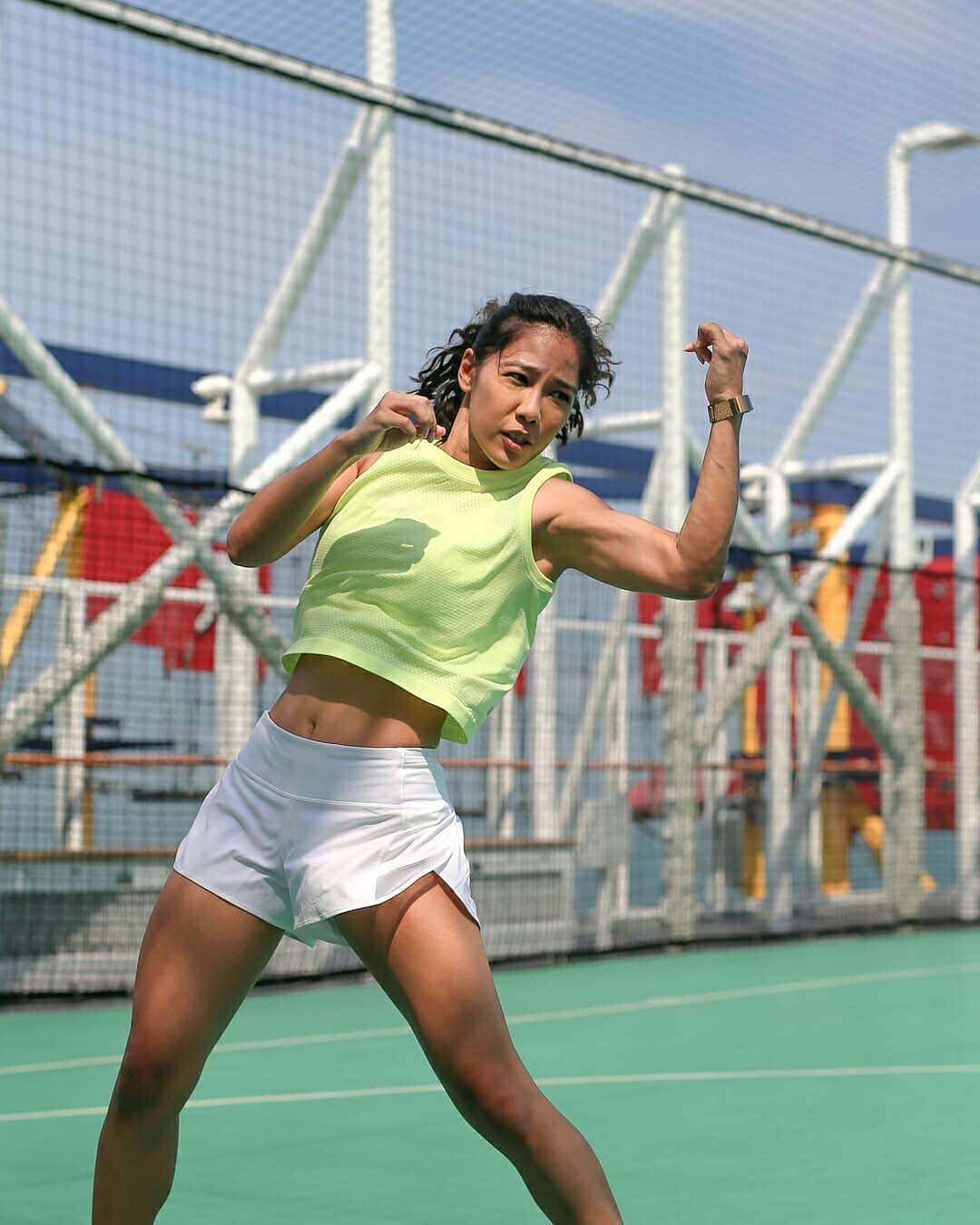 Other still Affordable Healthy Eats in Singapore that ranges from ~$8-12. For the smallest portion, the price can be below $10. But, if you choose a premium protein or add an additional topping, then the price adds up! A treat for the budget-friendly consumer.
"A tofu bowl or salad from Cedele / Urban Mix / Haakon."
-Meaghan See, lawyer by day, Instructor at Anthem and WeBarre. Vegetarian for over 10 years
Other options overheard: Mediterranean food; Japanese restaurants; Poke bowl places; Dosirak.
Ultimately, you know your body the best! What types of food gives you the afternoon slump? What gives you the bloat? Where are you on your health / diet journey, and why are you embarking on healthier options? Understand your goals, your why, and have fun experimenting. It can be as simple as reducing your food portion, or getting rid of those yellow starchy noodles for lunch, and working towards those bigger changes and overhauls if that is what you want - step by step.
We say, find an accountability buddy to support one another towards your health goals. Introducing little positive habits can be fun when you are going through this with another like-minded individual!
Healthy Snack Options in Singapore
"I don't usually have snacks as I have about 1 meal a day; but if I do, I'll have seaweed if not the usually macadamias / almond nuts. Both you can get them from your local supermarkets." - Kevin
"Carry a protein dense snack with you. This could be nuts, or something like the Nuzest Clean Lean protein bar. This quick fix will keep you going to you next meal." - Scott
Plain almond nuts, unsalted and without those additional seasonings, are a great source for your good fats intake.
"Although granola bars are real convenient, do pick wisely. Some are high in sugar with little nutritional value. Wholesome foods should be the first choice so try not to have granola bars too often! Another tip would be to look closely at the ingredients of products; some food companies hide their sugar content by using different/unusual names. To make their products appear healthier, some use smaller amounts of three or four types of sugars in a single product." - Jamie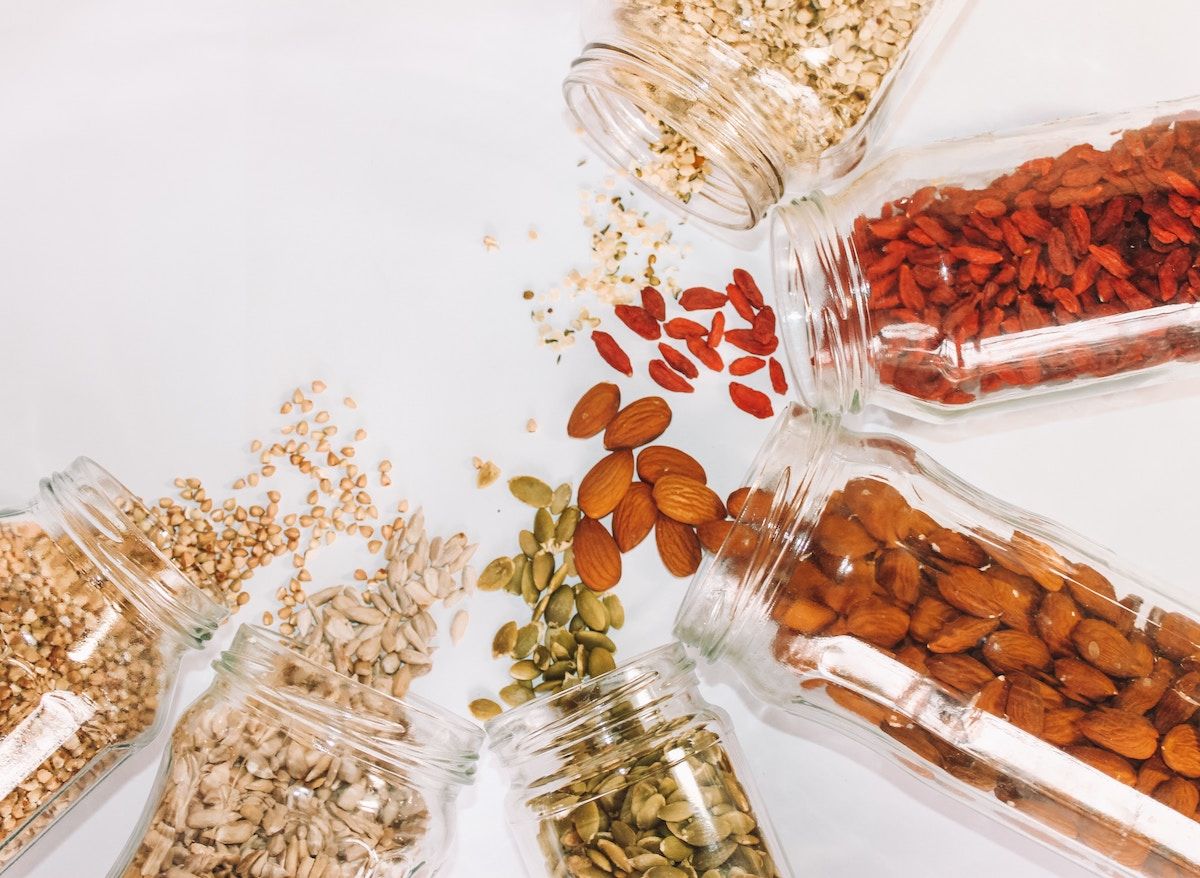 ---
Are you starting to think and be more conscious about what you are putting in your body? Is there too much information out there that it seems alittle overwhelming? Are you curious to learn more about Keto and Intermittent Fasting? Think there should be more healthy options on this list that we've missed?
Drop us a note at [email protected] with any of your diet related questions or feedback. We'll even add you up to our private group chat to join in the conversations 🥦.
P.s. Create your free profile on BrocnBells.com and join our mailing list for the upcoming offline events. We are launching a SMART BROCCOLI series, with panels and Q&As around diet to hit your goals together.