Introducing Broc & Bells SweatMaster: Wany Misban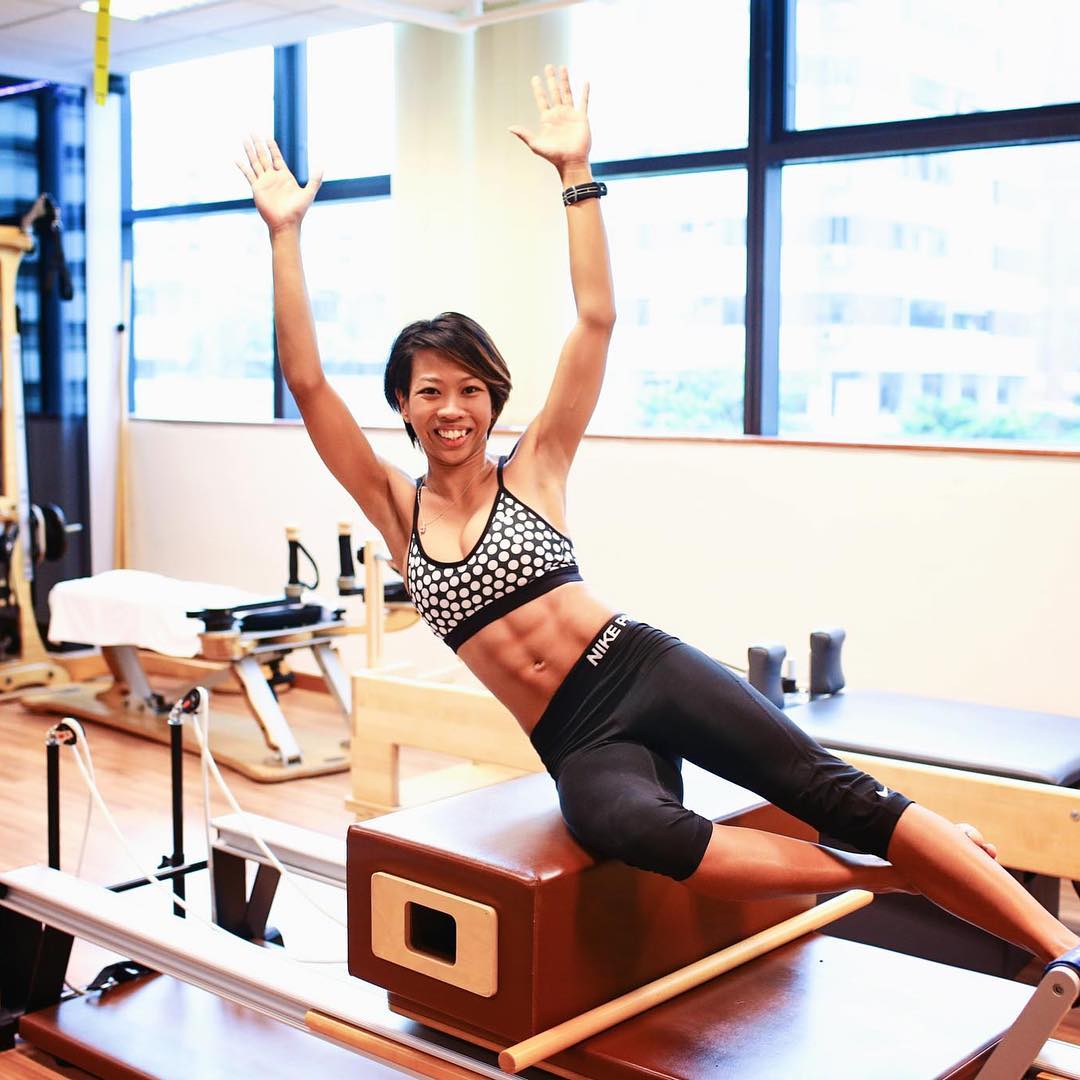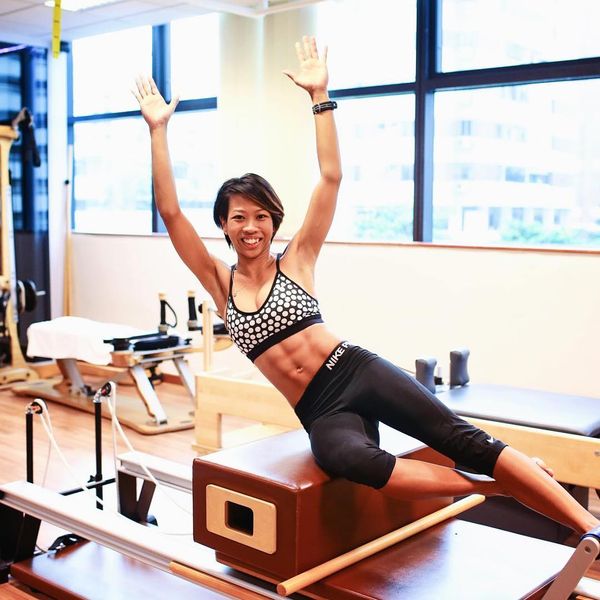 Abs game strong. Biceps game strong. We've got some tips from Wany for you below!
With Wany's (or more affectionally known as @oneknee amiable personality, she'll be sure to get you fired up in no time - to sweat, move, connect & Just Do It all with her 😉.
Wany is an amazing, inclusive community builder; with a keen interest to make movement accessible and fun for everybody. She teaches at multiple locations across Singapore including OrangeTheory Fitness, Surfset, as well as being a Nike Training Club (NTC) Master Trainer. Wany has a keen interest in helping those with scoliosis and is fascinated with the fascia network of the body.
"Community is family that you choose; those you can be yourself around without fear of judgement and those who love you for who you are. It's the ones around you who have similar interests, who you can offer support to, and also be supported by."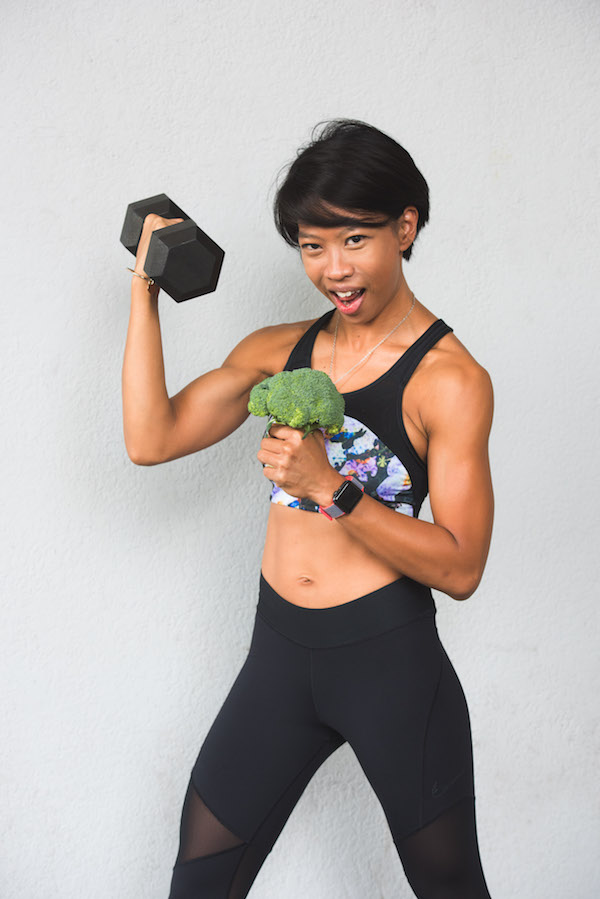 What is your typical day like?
I usually have a 5am wake up call and get to work by 7am. There are SOME crazy days where I get to the studio by 5.45am for a 6am class; in other words, waking up at even crazier hours.
The day usually comprises of about 4-5 hours of teaching between morning/evening sessions at the different studios I work at. There are days where I'd do 8 hours of back-to-back teaching, which is tiring but very fulfilling. In between sessions, you can usually find me doing coursework for Precision Nutrition, getting a massage, or doing a light workout of sorts.
What inspired you to get into fitness?
I've loved sports and fitness since I was very young and figured it would be awesome if I could have a career in something that I loved, while also helping others achieve their fitness goals.
Thankfully, I had a great opportunity to change my course when I was studying in Republic Polytechnic, from Biomedical Science to Sports Science. This eventually carved the way for me to be a trainer; little did I know how many lives I could impact from that choice!
What are you passionate about?
People and getting people to feel good about themselves - either through getting them to feel "sore" (yet strong) after a workout or relieving them from pain. I love it when clients notice positive changes in so many other spheres, aside from the physical.
"Movement is for everyone" - is this something you'd like to encourage?
For sure - as my 'Nike sweatsister', Sari, says "movement is fundamental, exercise is optional" and I firmly believe that to be the case!
In the same way everyone is designed to eat, everyone is designed to move! It comes naturally to us as humans. It's easy to forget but we can actually burn a lot just "being" and doing our day to day "movements" like walking. Exercise, on the other hand, is where we workout "more intensely" for a period of time - what we do during those intense periods helps us to burn more in our day to day "existence".
As a Muslim woman, the basis of our religion is to pray, and not many think about this, but it incorporates fundamental movements of the body! Prayer could even be seen as a flow sequence of sorts - a hip hinge, a kneel, etc. In fact, I have heard some Muslim women say that their "goal" is to be able to pray without aches and pains, the way it should be! It is my goal to help them achieve that and also to prevent potential injuries so prayers can be done pain-free.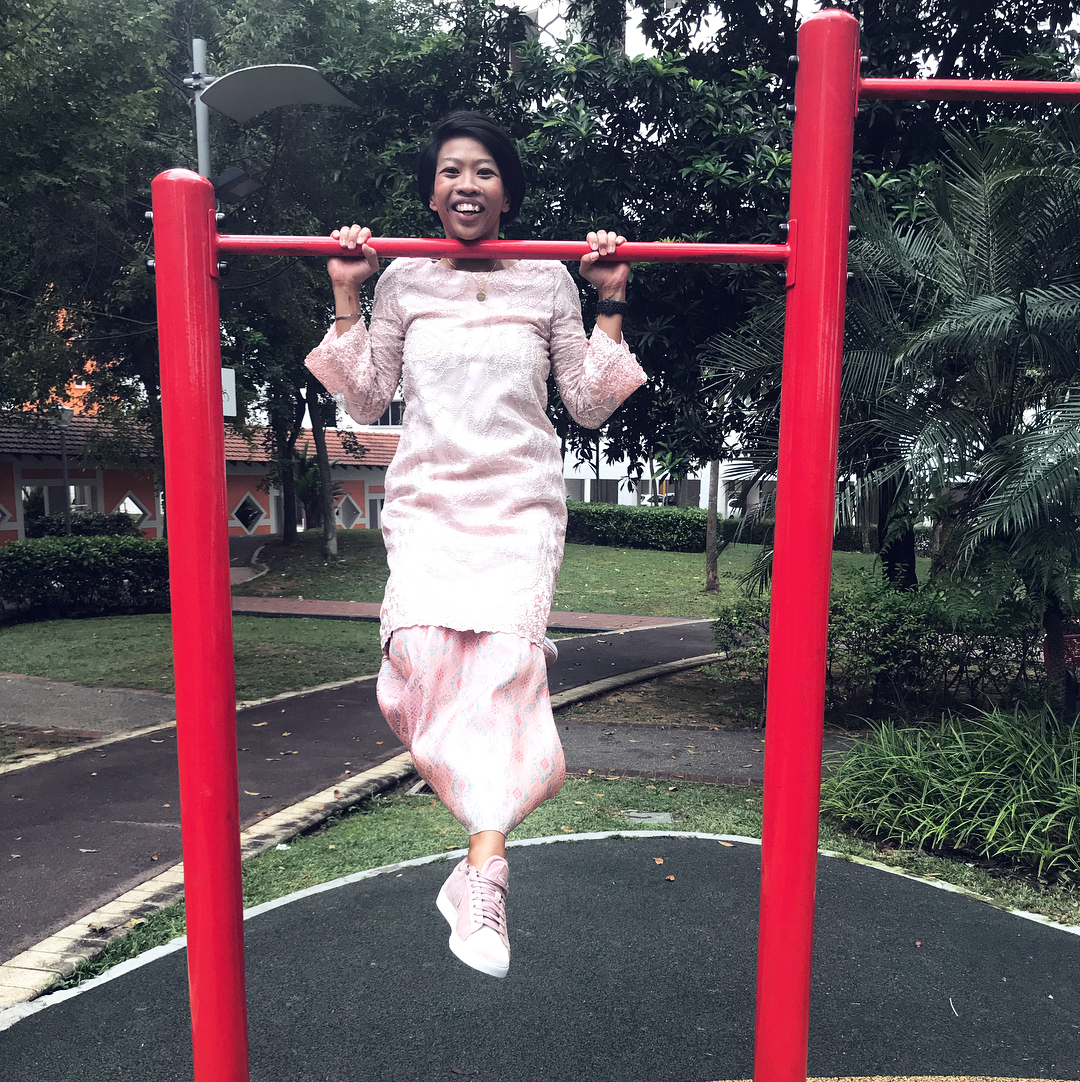 What's the toughest part of the job, do you feel supported?
Between late nights/early mornings and constant shuttling among studios, I do get tired easily. There are certain times when I get drained emotionally by particular clients who don't cooperate. Meal times also tend to be irregular but I've learnt how to manage that over the years. I'm quite a workaholic so I do struggle to find social time to hang out with friends or family - and sometimes, even to do my laundry! (Don't worry, I always have clean clothes on! :p)
I'm very blessed, however, as I get support from various groups of people. It really helps to have an avenue either through close friends or fellow colleagues to talk about frustrations and struggles.
Hand over heart, how keen would you be to hang out with your clients post class?
More keen than ever! The hardest part is really finding the time to do so.
Any funny stories in class?
There have been many stories over the years!
There are QUITE a few farts that are released during pilates class...given the poses! It also tends to be more apparent, given the soft music playing in the background.
The funniest thing? No-one ever admits to these farts and I often find myself saying "Sorry" on their behalf!
Recently, I also led a NTC session for Google where I had to divide 32 participants into 5 stations. I insisted there should be 5 at each station, only to have someone correct me, that there should be 7. I played my "trainer" card after apologizing and told them trainers only knew how to count to 10 in the way of math skills :p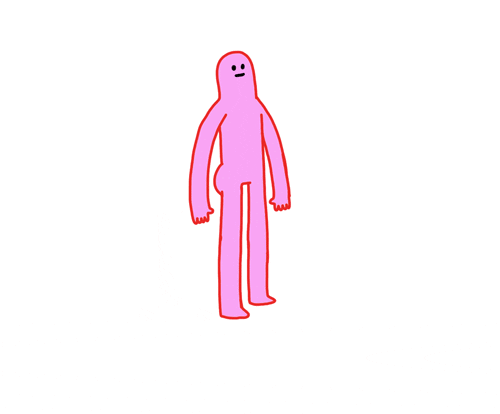 It must be hard to find the time or energy to exercise outside of class. What is your primary workout at this point?
I usually follow the same programming at OrangeTheory Fitness that the class follows but in my own time and sometimes, with my own variations on the weight floor, depending on how I feel.
There is also the NTC App that I follow from time to time. Given that I'm training for a 21k half marathon, I put in long runs every now and then as well.
What do you like to do in your downtime?
My typical go-tos are massages or float; things that allow me to rest physically, mentally and emotionally. If time permits during the day, I also love catching up with friends over coffee… if it's not a workout! On certain occasions, like holidays; Netflix & chill (given how addictive it can get).
As a NTC Master Trainer in South East Asia, do you see differences in the fitness communities in the different cities?
Yes, definitely! In terms of women and how comfortable they are with lifting weights/ getting stronger in the gym etc, Singapore is in a good place where there's an increasing awareness and acceptance of this new mindset. A far cry from when I initially started, as there were only a few of us in this line of work.
I would say that Philippines is on par, if not stronger, in terms of females hitting the gym and getting comfortable doing things that were taboo just a few years ago. More women are open to training...and actually training, rather than using just a few machines here and there.
Indonesia/Thailand are still growing and tiptoeing their ways into the fitness culture - kind of like how we were five years ago. In other words, discovering what fitness is, etc. At the same time, that brings hope because there's so much potential for what can come!
Overall, the fitness culture across our region is expanding at a really quick pace and that's definitely a positive thing. I'm excited to see the growth 5 years down the road!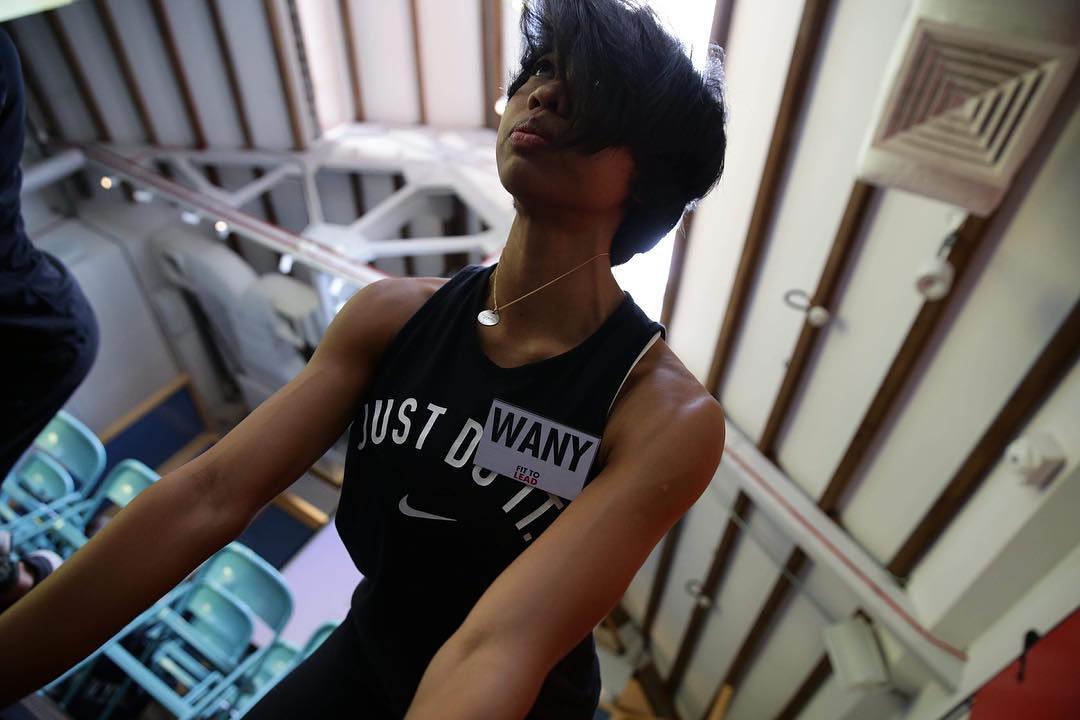 Moving from being hired as a full-time trainer, to freelancing and hustling on your own - how difficult was it to take that jump?
Stepping out of my comfort zone to be "independent" was really scary - but it opened up SO many doors at one go. It got exciting very quickly once I made that decision and jump, and I'm still in that stage of excitement which is a really good place to be. It's crazy to think about how things started off! When I was starting out, I constantly questioned myself as a trainer and whether I was "good enough".
I discovered that I was braver, stronger, and more capable than I thought I was. I also realized I had everything in me to do what I needed to do.
What does social fitness mean to you?
Community. Support. Working towards common goals. Inspirations.
Our journeys may differ from one another, but we can get inspired by different people in many ways. I'd love for people and the community to meet more like-minded people to learn of their journeys & hopefully be inspired by their stories along the way!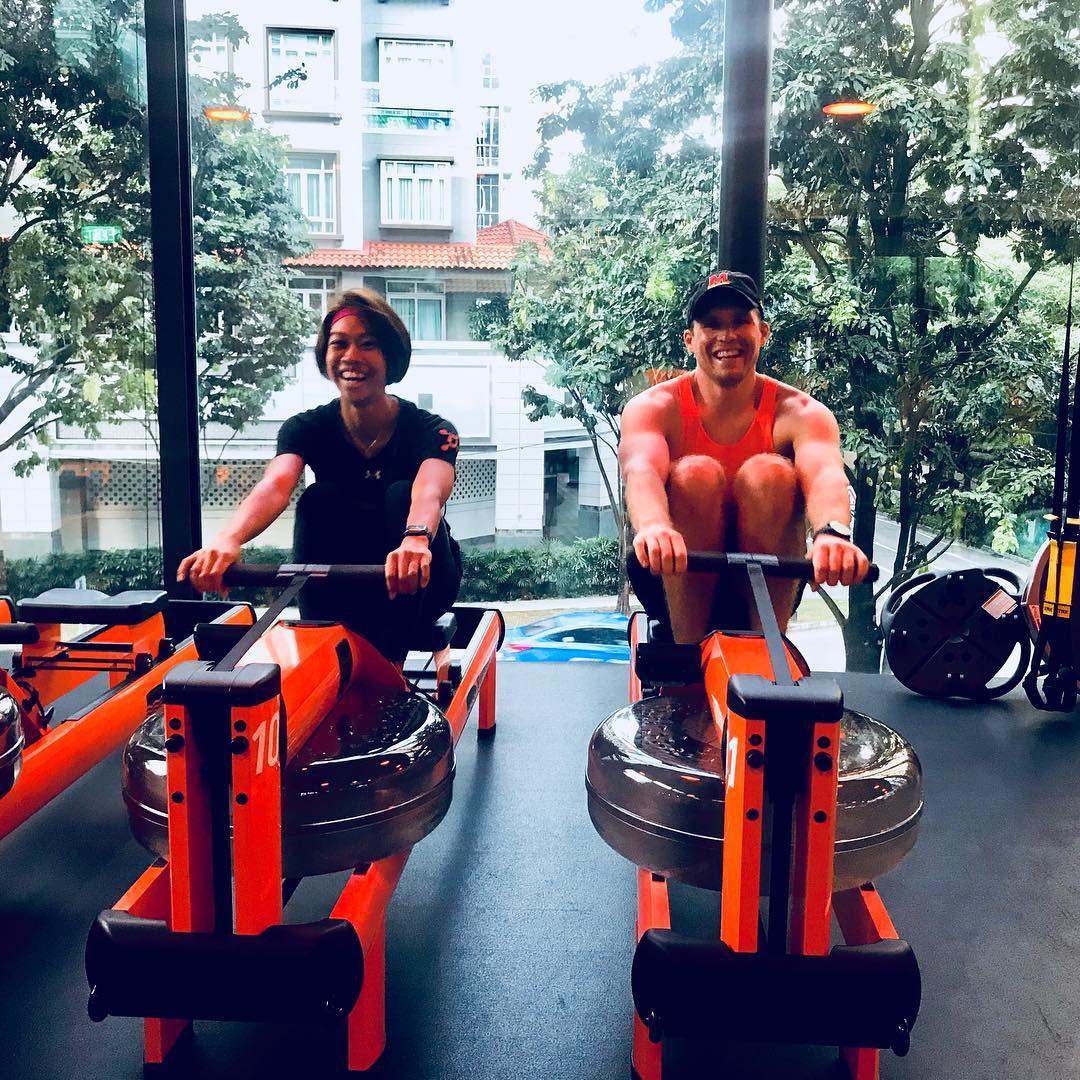 What can SweatBuddies expect in your sessions?
Discover muscles you never knew you had ;)
I do give options to make sure you can still have a great workout if you can't perform the exercise given i.e. all levels welcome!
Fun & interactive
Good music
Your favorite sound tracks to work out to?
Breathe – Astrid S
Stronger (Acoustic) – Fyfe
Don't Look Back – Telepopmusik
It's YoU – ZAYN
No Reason – Bonobo, Nick Murphy
What excites you the most about joining the Broc & Bells family?
Building 2 Fs - Fitness & Friendship (and hopefully for some, a deeper relationship)
The community is open to various fitness types, for people with different goals
Getting to work & collaborate with some of the best people in the fitness industry
To help achieve a deeper goal of Broc & Bells - to highlight the importance of social connections and communities, decreasing loneliness in societies
Cute name - Broccoli & Dumbbells! 😜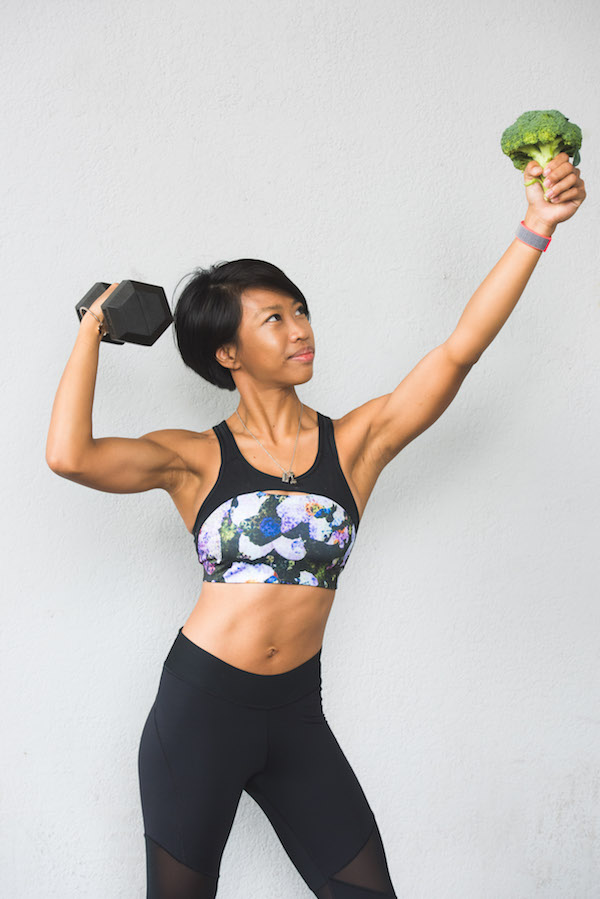 Million dollar question - how did or do you maintain those killer sets of biceps?
Honestly, Genetics played/plays a large role (Sorry!)
Back in school, however, I was definitely not as toned even though I was pumping those push-ups all the time! Pilates definitely helped in the foundation stages of having that tone by the use of springs on the machines. Now, having to train with weights and doing full body weight movements like burpees or dumbbell snatches help me to maintain that tone.
Although I have a sweet tooth, I am also mindful of what and how much I eat; we all know how nutrition is a big factor of our physique! In other words, while genetics plays a part, I still have to work hard to maintain what I've been blessed with!
---
Find Broc & Bells SweatMaster Wany Misban on Brocnbells and ask her out for an exercise! Questions? Please drop us a note at: [email protected]