2020 Boutique Fitness Studio Highlights, New Gym Openings and Fitness Trends Outlook in Singapore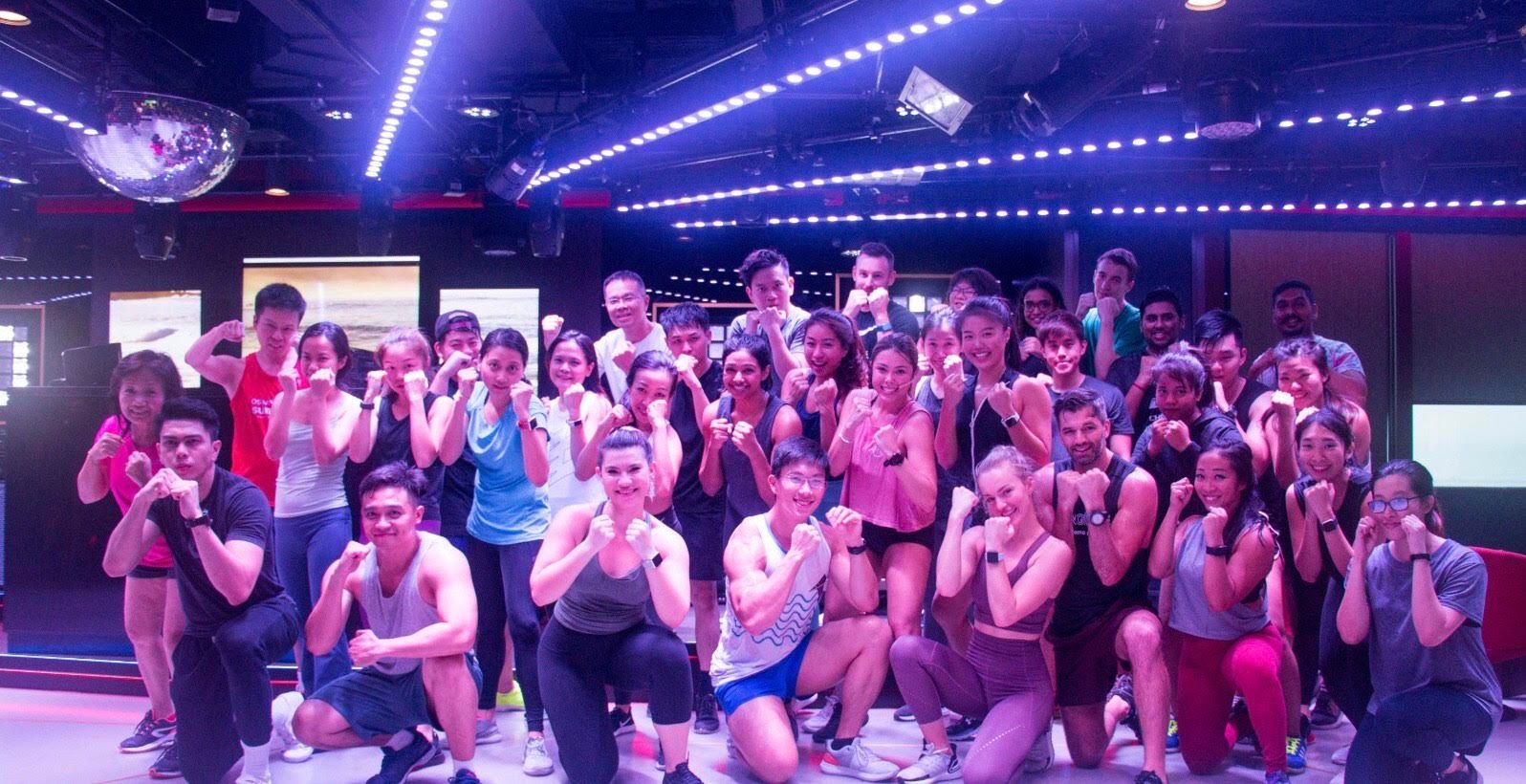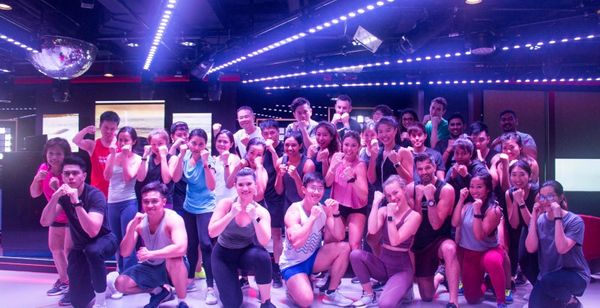 Brought to you by BrocnBells.com - your social platform to meet like-minded fitness & wellness enthusiasts over healthy activities. Create your FREE fitness social profile and start connecting.
💦Sweat. Sweat. Sweat. The growing cult of working out, or a boutique fitness bubble...?
Fitness continues to trend up on this sunny island - with co-workers chatting about gyms they frequent over lunch, or meeting up with friends at a yoga studio after work instead of drinks. It is also becoming commonplace - a movement - for people to check out new fitness studios, or meet up for a run over the weekend i.e. the new 'cafe hopping'.
Read: Getting in a good sweat together works well for dates too.
The fitness phenomenon has positively impacted the Gen Z generation, including university students too. Several fitness gyms have started offering 630am morning time slots for the early birds. Even on public holidays like Christmas and Chinese New Year, fitness goers can expect to see waitlisted classes at popular boutique gym studios, as #fitspos rush to get in a good sweat (and snap for the 'Gram) before feasting out.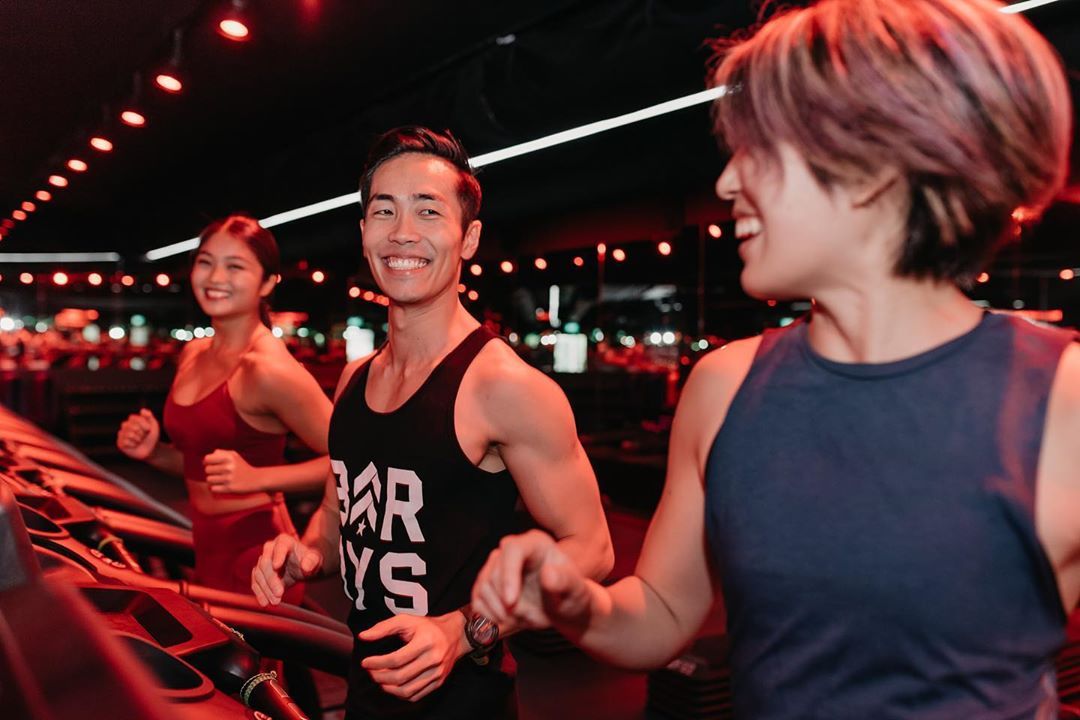 In 2020, we expect several key fitness and wellness categories to continue to grow and thrive in Singapore, namely spin classes, high intensity functional fitness & strength training, martial arts, as well as recovery-related spaces, specifically alternative workouts that are low impact and mindfulness.
The boutique fitness trend will also continue its expansion into the heartlands of Singapore, with more studios opening at popular neighbourhoods outside the Central Business District. There will also likely be a wider price range set by boutique fitness studios: catering to the budget-friendly, as well as continued premium gym offerings with hefty price tags (up to S$46 per class).
Indoor Cycling
'SoulCycle' style spin classes are scoring top popularity, especially amongst the female population, with its low barriers to entry (in terms of fitness techniques) and engaging experience. Many casual fitness goers, especially those that are new to fitness, get addicted to the perfect combination of music, dark room setting and inspiring instructors. The heart pumping cardio session leaves one in puddles of sweat and swimming in endorphins.
Boutique spin studio: Absolute Cycle Millenia Walk
Absolute Cycle is currently one of the most popular studios in the boutique fitness space in Singapore. The brand from Thailand has launched 3 studios across strategic locations in Tanjong Pagar, Orchard (Peranakan Place) and Millenia Walk, since opening its first at Downtown Gallery in 2017.
Absolute Cycle Millenia Walk has space for 60 bikes, with close to full capacity for each class, including their 7am morning sessions. In addition to the quality instruction, many riders have committed to the studio due to its value-for-money class pricing. Absolute Cycle allows sharing of large class packages with friends, effectively locking in loyal customers at affordable rates.
Sweat & Spin at Absolute Cycle Millenia Walk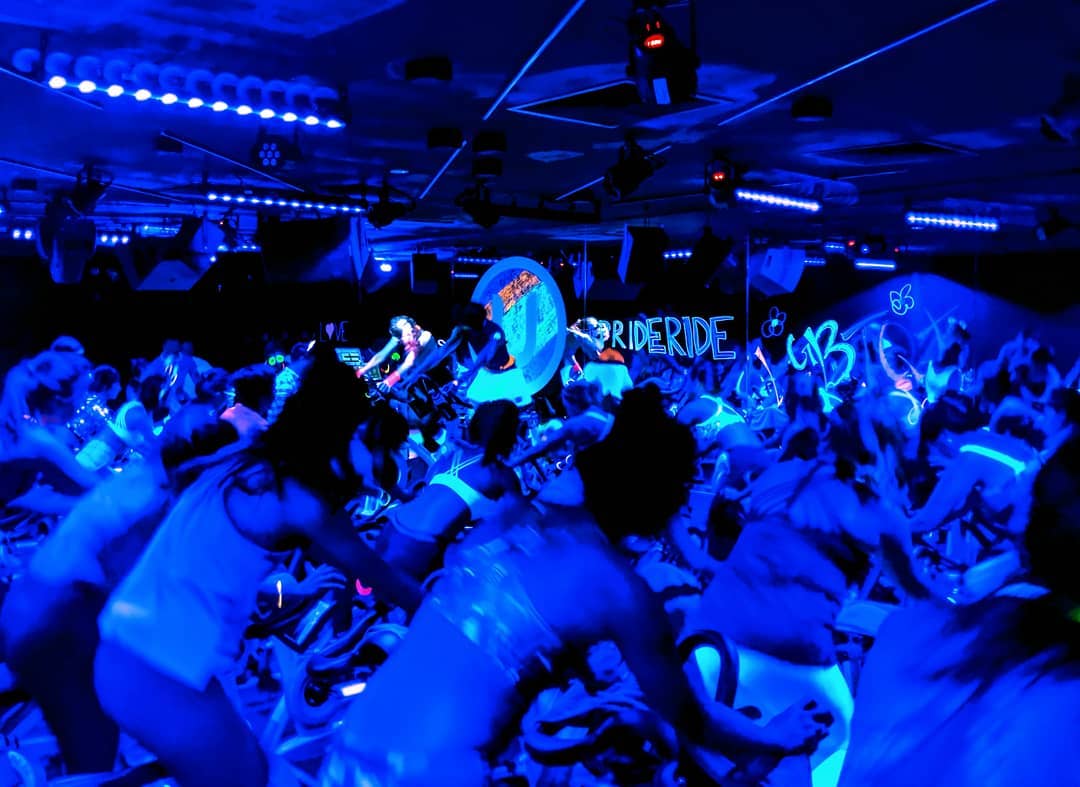 Ride & resistance workouts: Ground Zero Cross Street Exchange
Ground Zero's 2nd studio at Cross Street Exchange has a capacity of 40 bikes, with well-designed lights and sound in its Ride room. You can expect a luxe post-workout experience at Ground Zero. Indulge in their sleek chill out zone and pamper sesh with the amenities - think Ashley & Co. products and Dyson hair dryers.
Ride & Refresh at Ground Zero CSE
A couple other dedicated spin studios are scheduled to launch in 2020, namely Axiom @ Holland Village, and Revolution Indoor Cycling Studio @ Cecil Street.
Functional Fitness & Strength Training
High-intensity interval training (HIIT) continues to be a hit among fitness enthusiasts in Singapore. The efficient workout and bootcamp-style training has risen in popularity due to its suitability for busy, time poor corporate professionals that are prevalent on this island.
Females are starting to lift heavier weights; gaining more educational knowledge on how lifting heavier can actually help with burning fat over longer periods of time post workout.
Technology continues to play a bigger role in fitness classes, with a large proportion of fitness enthusiasts tracking their heart rate and calories burned through wearable devices - Apple Watch, Fitbit, Whoop. Tech is enabling and empowering individuals to track their progress, sleep and recovery rates from activity.
Integrated training facility: UFIT Club Street
UFIT Club Street is the flagship location of the integrated health and fitness brand. The 16,000 sqft one-stop destination, located at the former popular Italian dining spot Senso Ristorante & Bar, unites UFIT's core offerings of Personal Training, Group Exercise, Bootcamps, Physiotherapy and Nutrition under one roof.
There is also an open patio at UFIT Club Street with space for outdoor training, as well as an indoor functional training studio with kettlebells, skiergs, air bikes, TRX and more.
Get fit at UFIT Club Street
Boutique HIIT studio: Haus Athletics Cross Street Exchange
Haus Athletics is dedicated to bringing you the best 45 minutes of musically driven high-intensity athletic based conditioning workouts in a dark room setting. The studio's second location has a capacity of up to 40 participants.
Haus Athletics offers class types Lean Out and Metabolic Meltdown - both of which are heart pumping workouts that will challenge you mentally & physically.
In addition, fans of Haus can expect a new circuit training class with equipment like skiergs, unique to the destination at CSE (located right beside Ground Zero).
Music and Fitness at Haus Athletics CSE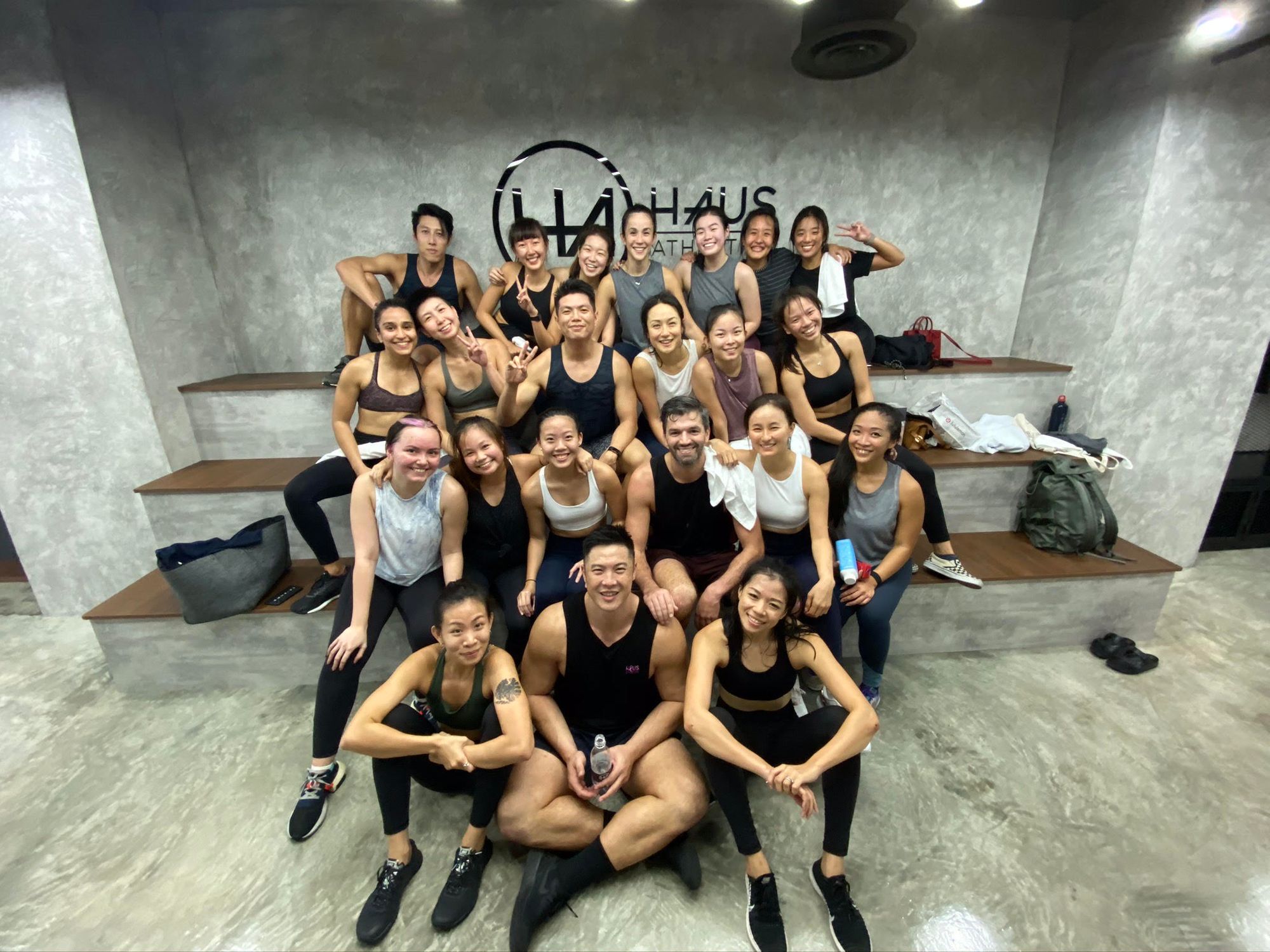 Functional Strength & Conditioning fitness franchise: Body Fit Training Tanjong Pagar
Body Fit Training is a scientific high intensity group training fitness franchise brand from Australia, created by Cameron Falloon. BFT offers a range of 50 minute functional training classes from cardio, strength, functional, core stability, fight fit and pump, with comprehensive tracking of your performance via heart rate monitors.
Track your workout progress at Body Fit Training Tanjong Pagar
CrossFit box: CrossFit Mobilus Chinatown
CrossFit Mobilus is one of the most popular CrossFit boxes in Singapore. Mobilus recently opened the brand's 2nd branch, located within walking distance from Chinatown and Outram MRT.
The gym at Mobilus Chinatown spans close to 4,800 sqft with structured fitness zones featuring a new and multi-functional training rig, one of the largest in Singapore, for bodyweight and weightlifting work.
CrossFit Mobilus also offers a program MobEngine, which combines spinning, rowing and sking using bikes, rowers and ski-ergs respectively.
BikeRowSki at CrossFit Mobilus Chinatown
Enjoy rowing? Check out Row Revolution - Singapore's first and only dedicated indoor rowing studio located along Trengganu Street, close to Chinatown MRT.
Obstacle training gym facility: TFX True Fitness Millenia Walk
TFX True Fitness Millenia Walk is a large 41,700 sq ft fitness gym well-located near City Hall, Esplanade and Promenade MRT stations, with a curation of workouts and facilities to suit your fitness goals.
In addition to a variety of fitness classes and equipment available, there is also an obstacle race training zone, as well as a 4-lane indoor running track to mix sprints into your workout - your comprehensive fitness playground.
TFX is a new boutique fitness club brand under traditional gym True Group. The True Group is one of Asia's largest fitness and wellness groups, which mainly consists of businesses in fitness and yoga.
Obstacle course race training at TFX True Fitness Millenia Walk
Psst. Cult-favorite treadmill workout Barry's Bootcamp, as well as homegrown brands - functional fitness studio boOm and boxing & indoor cycling studio Cru - are expected to expand their locations and offerings in Singapore later in 2020.
Martial Arts
Whether it is for self-defence or general fitness, the martial arts sport has grown in popularity in Singapore. Muay Thai is also a popular fitness activity among ladies.
On the sports media end, One Championship continues to help build interest and demand in the sport through its events. In 2020, locally grown and overseas martial arts franchises are expected to launch new locations across Singapore.
Martial arts facility: The Ring Cecil Street
The Ring Cecil Street is the brand's 2nd outlet, a 5,000 sqft facility located in the heart of Singapore's Central Business District.
The new fitness facility along Cecil Street is an urban-inspired training facility which includes a boxing ring, a variety of training bags, designated training areas as well as a fully-operational The Ring Cafe.
Stress-reducing boxing workouts at The Ring Cecil Street
Fight gym: Juggernaut Fight Club
Juggernaut Fight Club has moved to a new space along Beach Road, located 5 minutes from Bugis MRT or Nicoll Highway MRT. Juggernaut is a fight gym offering boxing, muay thai, fight conditioning, brazilian jiu jitsu, MMA and wrestling. The facility was previously located around Tiong Bahru.
No-nonsense fight training at Juggernaut Fight Club
Boxing gym Spartans Boxing Club is opening up a couple of new locations at strategic neighbourhoods in Singapore, including Serangoon Gardens and Downtown East at Pasir Ris.
Fitness franchise UFC is also launching new locations across the island, including at City Square Mall, close to Farrer Park MRT.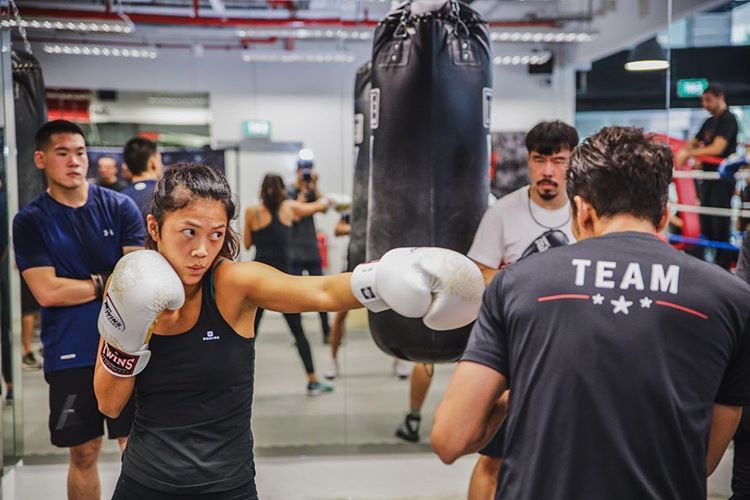 Low Impact Exercises & Self Care
With the amount of stress many individuals face from their day-to-day work, burnout is a big problem in Singapore. Exercising can help one destress; yet, on the other spectrum, too much high-intensity workouts for an overstressed individual can be detrimental. This can lead to fatigue or injuries.
For a sustainable workout routine, combining low impact workouts and recovery related activities are beneficial for an individual too.
Dedicated Reformer Pilates boutique studio: Off Duty Pilates
Off Duty Pilates is the first Pilates focused studio in Singapore to offer hybrid classes featuring the Reformer and TRX suspension trainers - to sculpt a strong core and lean body. The studio is founded by Betsy Chen (@thebarebeauty), a Sport Singapore ambassador and Julie Jang.
The low impact class types will work on your stability and flexibility muscles to improve your functional strength and core definition.
Sculpt and get lean at Off Duty Pilates
Meditation studio: Space 2B
Space 2B is a dedicated meditation and mindfulness studio, strategically located along Stanley Street for busy corporate professionals. Space 2B offers a variety of mindfulness classes and workshops using a mix of sound, essential oils, cacao, tarot cards to engage your senses, mind and body. Select from Yoga nidra, gong baths, crystal bowls, conscious breathings to destress and chill out.
Practice mindfulness at Space 2B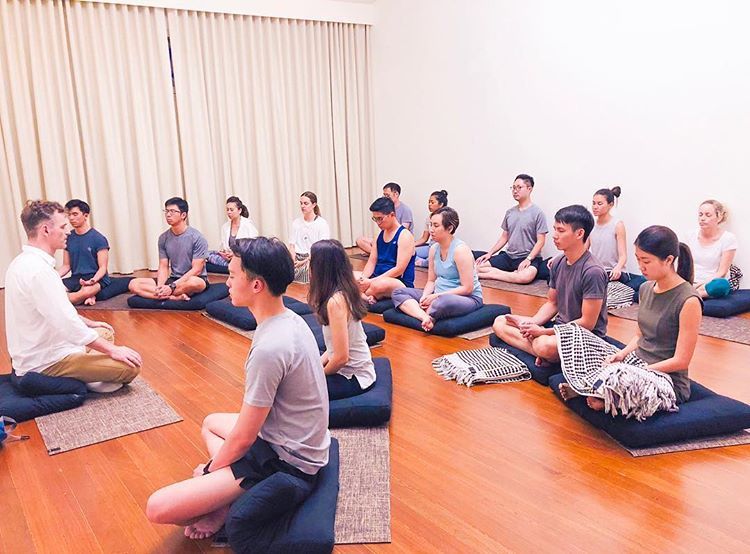 Is the boutique fitness space saturated? Competition for consumers' wallet share is definitely increasing in this space, especially with new fitness products, as well as other wellness-related products such as massages, infrared saunas, float therapy, etc.
Looking ahead in 2020, we are excited for individuals, brands, trainers and investors to continue with innovation in the business of well-being in Singapore, Asia and beyond. Will we see more technology plays like connected fitness and on-demand workouts?
With BrocnBells.com, we continue to champion our mission: to build healthier communities by changing the way people connect. Specifically, we enable fitness and wellness enthusiasts to connect with like-minded people over healthy activities.
Are you ready to get your sweat on? 💪
Read more: 2019 Boutique Fitness Studio Highlights, New Gym Openings and Fitness Trends in Singapore
What are your thoughts? Want to get in touch? Email [email protected] to continue the conversation.