2019 Boutique Fitness Studio Highlights, New Gym Openings and Fitness Trends in Singapore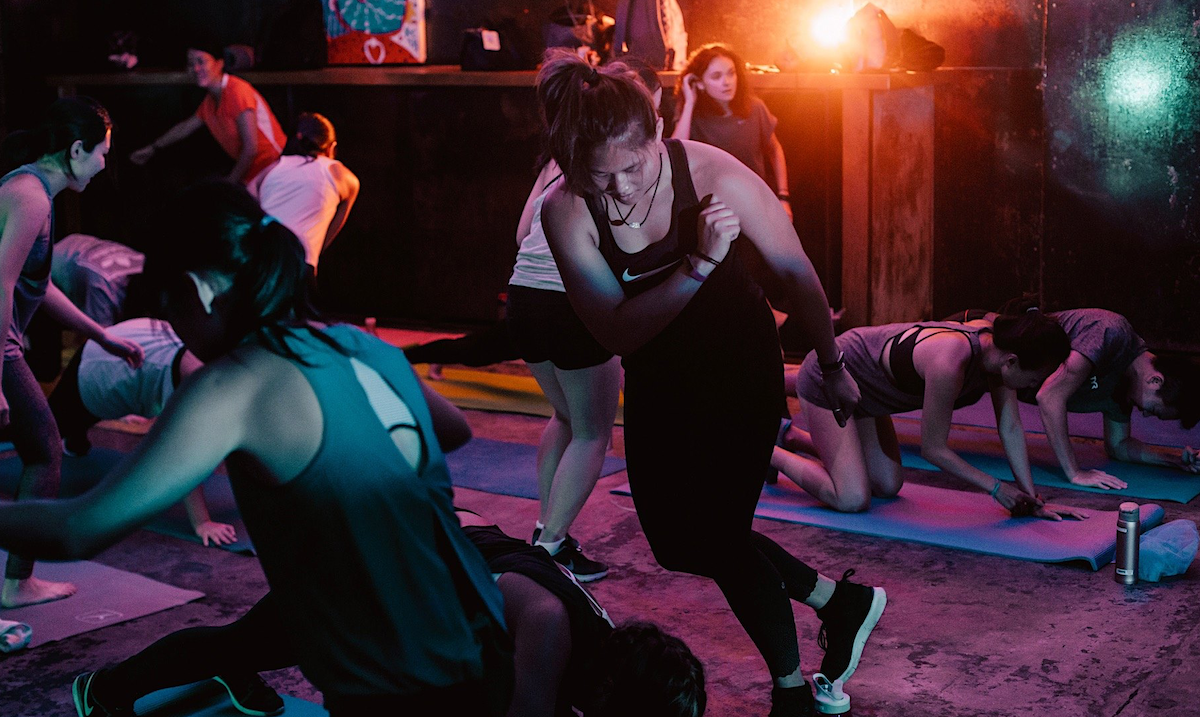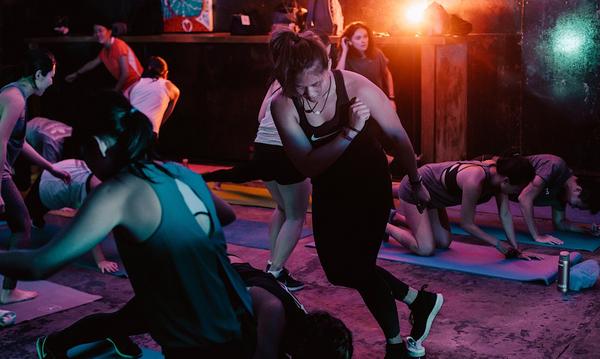 What are some new class types and fresh gym concepts to hit the lion city in 2019? Read on for some upcoming releases and a quick recap of the boutique fitness studios & gyms scene in Singapore for 2018.
Brought to you by BrocnBells.com - your social platform to meet like-minded people over health & fitness. Meet people who strive to sweat and eat well, and are interested in checking out similar gym and healthy cafe hangouts as you - even while travelling. Create your FREE profile and start connecting.
2018 TRENDS #1: Aqua Boxing Fitness
2018 was the year of aqua boxing fitness in Singapore, with dedicated boutique boxing fitness studios like Uppercut Boxing, Box Office, STILL Boxing, Ground Zero and bOOm by fitness couple Victoria Martin & former Olympian swimmer Bryan Tay opening its doors. Other spots that offer Music X Fitness boxing class types include BEATBOX @ The Ring and BEAT X Studio. Who's familiar with the Jab, Cross, Hook, Uppercut punch combinations, together with bodyweight and dumbbell movements like burpees & lunges?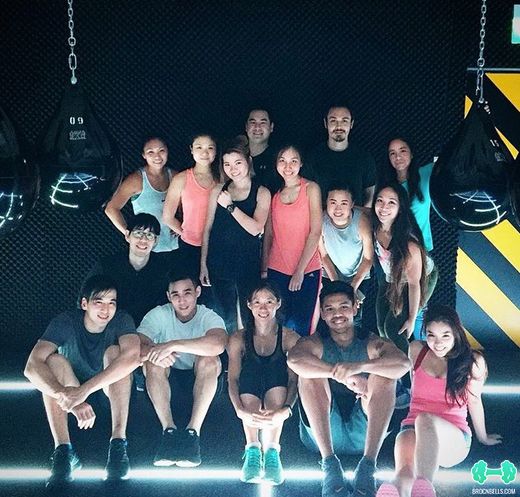 2018 TRENDS #2: Dark room, Music beat-driven sweaty workouts
We continue to witness gym goers favoring good beats, dark room nightclub environments, with relatively high-intensity workouts to work up a good sweat! Some of the brands below are the most mentioned in our communities in 2018. Think musically driven HIIT studio, Haus Athletics, founded by the Asian face of Les Mills presentors Reagan Kang, rebounding trampoline workouts by former swimmers at BBOUNCE Studio, as well as indoor cycling spin spaces like Absolute Cycle and CruCycle.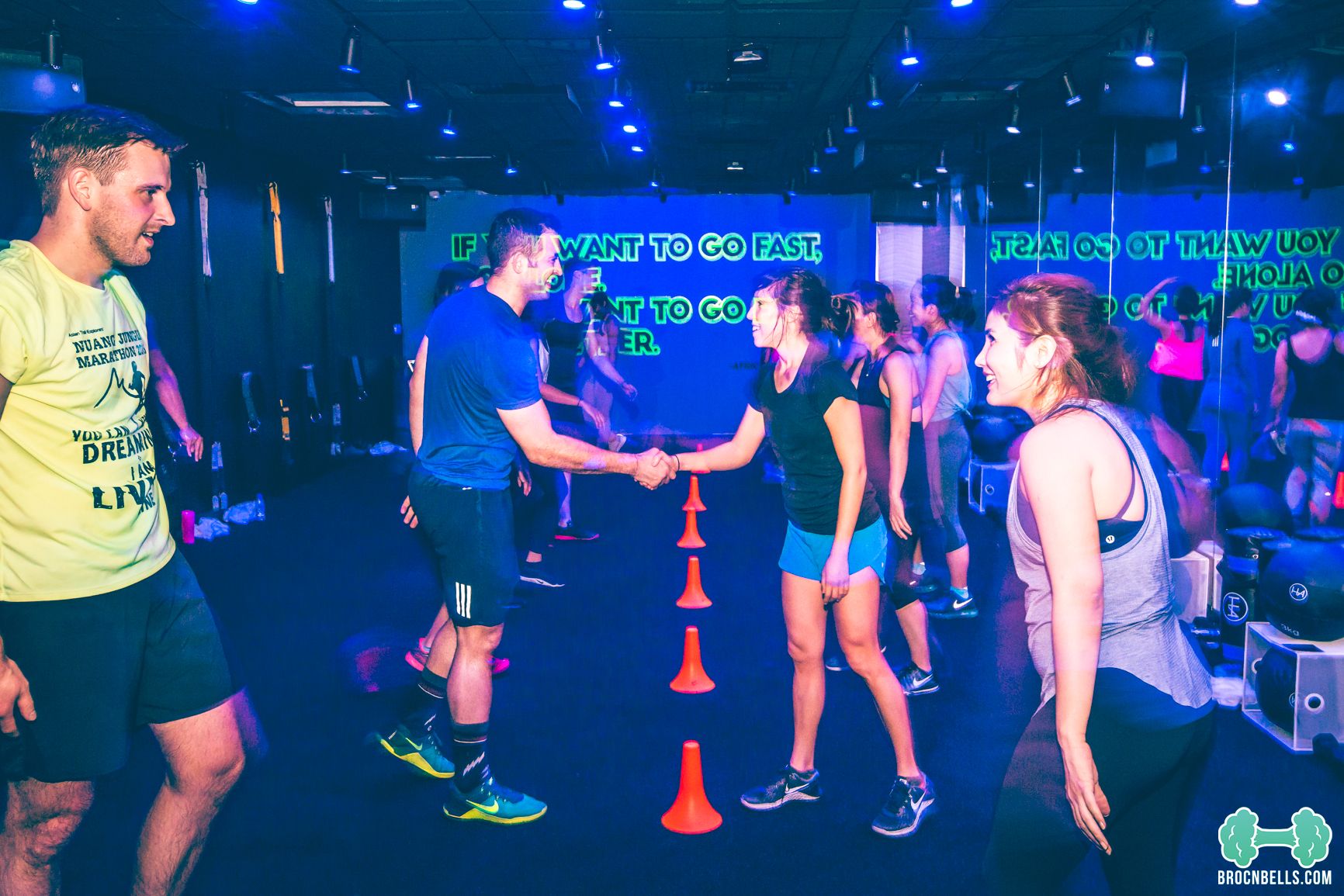 2018 TRENDS #3: Global Fitness Network ClassPass
Another highlight of the year was the entry of Temasek-backed Classpass and brainchild of Payal Kadakia to Asia, which raised US$85m in Series D financing in the 2H2018. Singapore is no stranger to the fitness subscription membership pass scene, with Guavapass, KFIT, Passport Asia having previously launching on these shores. With Singapore as the platform's launchpad and gateway to other Asian cities, ClassPass gave out 2-month free trials, sending #fitspos and the curious crowd including college students into a fitness frenzy.
With ClassPass recently increasing its prices in Singapore and a couple of new independent concepts opening in 2019, what will captivate the attention of consumers and travellers to Singapore? Will existing studios introduce new fitness types and house it under one roof? Who will survive and thrive in 2019?
UPDATE: Fitness marketplace ClassPass acquires competitor GuavaPass, with presence across 11 cities including Abu Dhabi, Bangkok, Beijing, Dubai, Hong Kong, Jakarta, Kuala Lumpur, Manila, Mumbai, Shanghai and Singapore.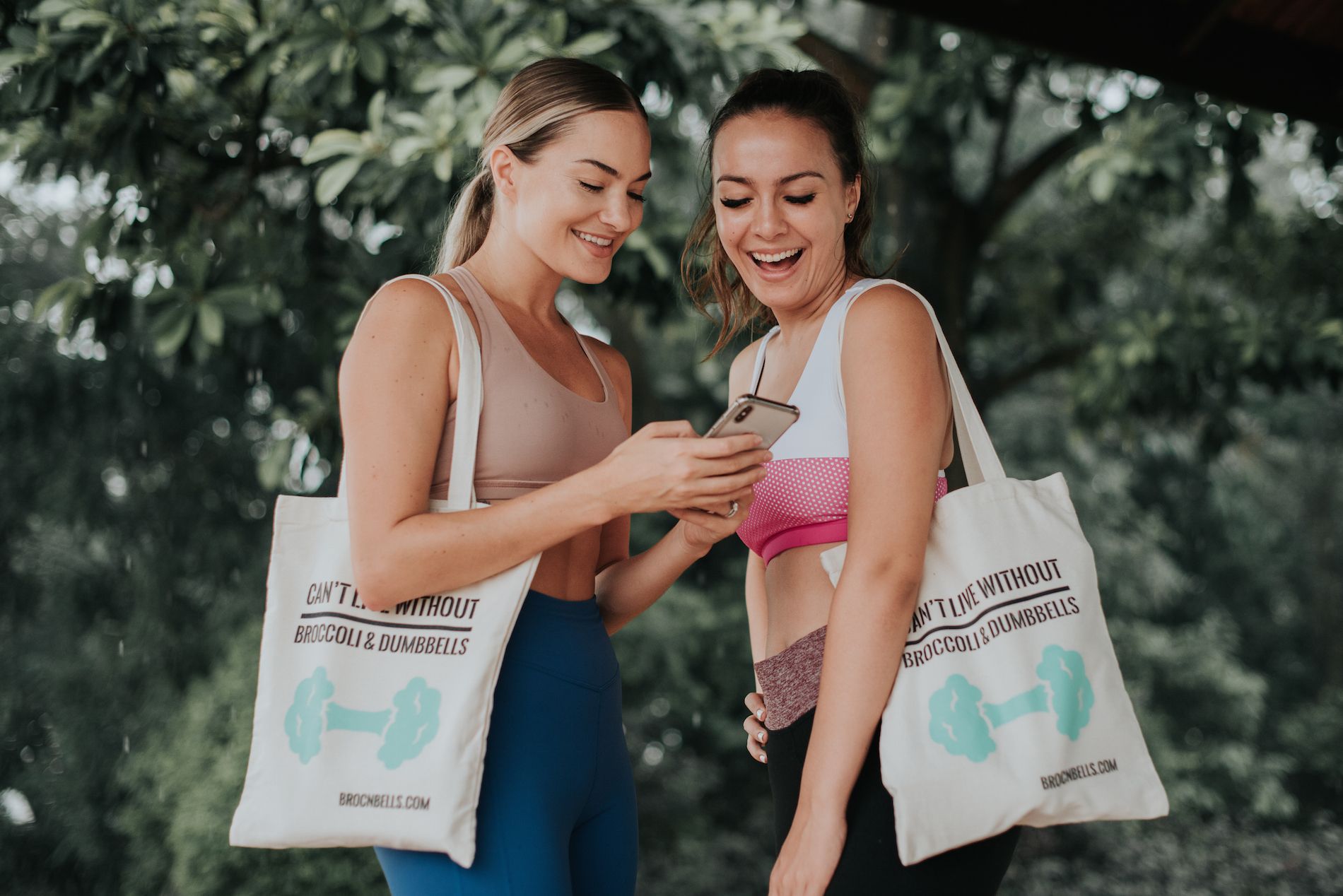 We explore a couple of new gym openings, as well as our predictions of what consumers may be looking for in 2019 -
2019 UPCOMING TRENDS AND NEW GYM OPENINGS #1: CRUBOX - BOXING IN SINGAPORE; UFC - MARTIAL ARTS IN SINGAPORE
Ding family - Beatrice ("Bebe"), Calvin and Valerie, age in their 20s and 30s are back! Slated to open in January, you can expect musically driven powerhouse boxing workouts in a group fitness class setting, i.e. boxing choreographed to music, at their new outfit in Duxton - located just above CruCycle. The sibling trio first set up CruBox in L.A., and have since appeared on multiple Hollywood programs including E! News & Keeping up with the Kardashians.
Within the martial arts scene and onto the combat sport gyms, global mixed martial arts (MMA) powerhouse Ultimate Fighting Championship (UFC) is also expected to open its franchise gyms in 2019.
TREND:
Franchise names from the West continue to see Singapore as the gateway to other cities in Asia. Existing market entrants include: OrangeTheory Fitness, F45 and global fitness brand Barry's Bootcamp - opening soon in Singapore in May.
With ONE Championship's continued growth in this region and the mainstream media's coverage of Angela Lee, as well as fitness advocates for the sport like Victoria Cheng, various forms of martial arts like Boxing, Muay Thai will be of interest to the population in Singapore.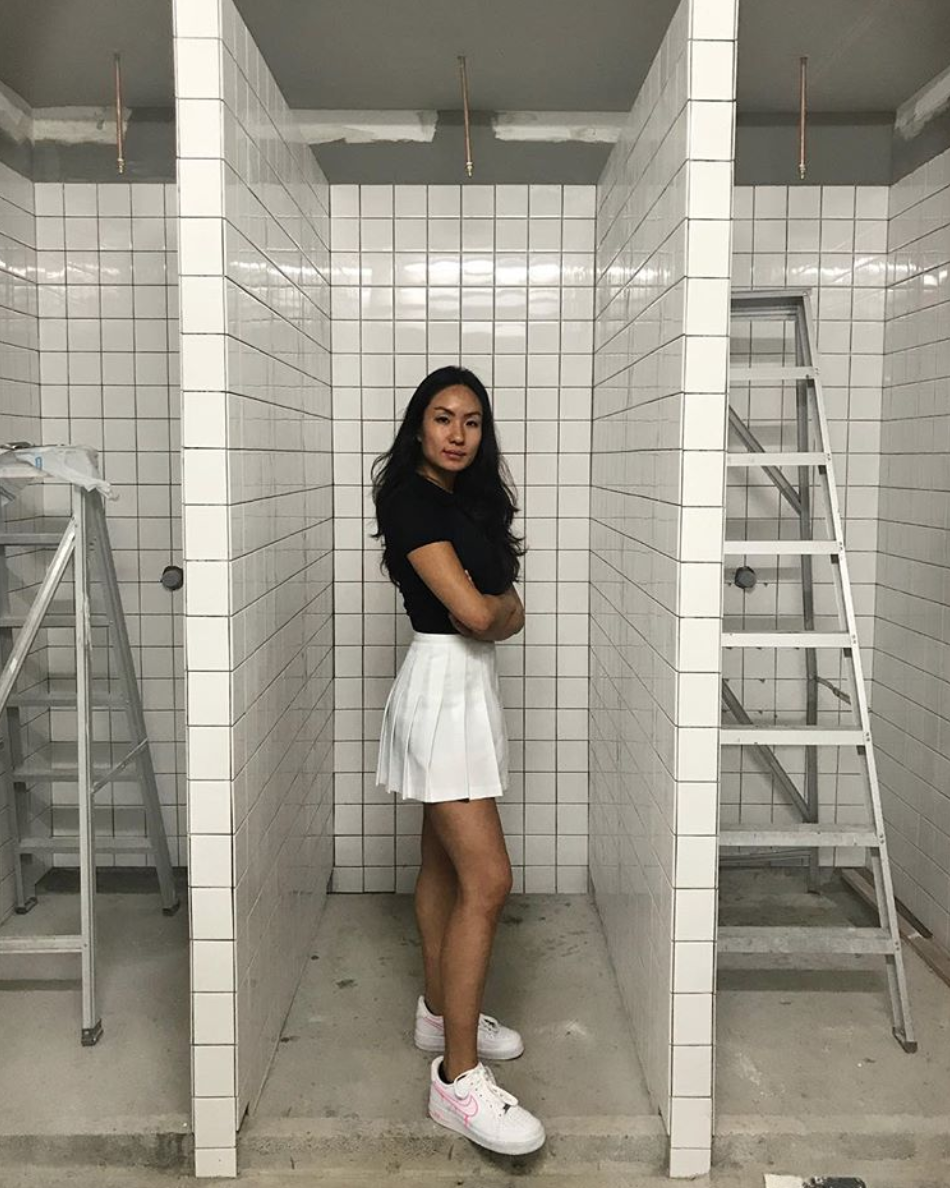 2019 UPCOMING TRENDS AND NEW GYM OPENINGS #2: BARRE LAB - BARRE IN SINGAPORE
Anyone here who once had a childhood dream of being a dancer or ballerina? Barre is a workout combining ballet, dance, pilates and yoga. And the best part? The workout is suitable and accessible for all fitness levels, with pre/post-natal classes available too. Its ballet roots and body resonates with women (& men) looking for an exercise that creates long, lean muscles, partially explaining its growth in this part of the world.
Barre Lab is opening its 2nd location in the East in Apr 2019. The studio was founded as a joint venture between Yoga Lab and Breathe Pilates. Yoga Lab was set up by fitness influencer Jasmine Chong, Betty Kong and Kat Meadows, with 3 studios in Singapore; Breathe Pilates was established by MIT grad Thicha, Dennis and medical doctor Deborah, with 5 studios located across the island including Novena, Raffles, Galaxis and Camden Medical Centre.
WeBarre continues to be Asia's Leading Boutique Barre Studio, with 2 new studio openings in Clarke Quay & Dhoby Ghaut respectively (and 1 in Hong Kong), bringing its total count to 4 studios and 3 other affiliated studios in Singapore, and 1 in HK.
TREND:
Strong boutique brands will look to increase the number of locations they have, for ultimate convenience for the busy consumer.
2019 UPCOMING TRENDS AND NEW GYM OPENINGS #3: CORE COLLECTIVE - CO-WELLNESS & HOLISTIC HEALTH IN SINGAPORE
The second location of Core Collective - a fitness & wellness hub that houses trainers and health professionals like physiotherapy, osteopathy, chiropractic, sports massage, TCM, life coaching - is opening its doors in Dempsey in 2019, expecting to cater to the residents, housewives, practitioners and expats in that area.
Core Collective in Tanjong Pagar first opened in 1H2018, occupying two floors in 79 Anson Road. Founded by Michelle Yong, a 4th generation family business leader in Woh Hup and the Director at Aurum Land, a subsidiary and real estate development company. Michelle also owns the co-working space Collision 8.
TREND:
Essentially, the broader well-being trends that Core Collective and several other studios are tapping on include:
Integration of preventive, fitness, recovery like UFIT Singapore.
Housing multiple fitness concepts under one roof.
Catering to consumers' rising needs for mind-body connection.
Gong Bath at Ascend Yoga Therapy has been growing in popularity with the CBD crowd, to include cacao ceremonies and sleepscapes; SPACE 2B is a studio dedicated to mindfulness, meditation, breathwork.
In addition to more emphasis on mental health to prevent burnout, we also witness a shift of choice of workout types by some 'hardcore fitness bunnies' to lower intensity exercises like Yin, Restorative Yoga and stretch classes at Yoga+, Nithya Priyan School of Yoga for mobility, flexibility and to de-stress. Research has shown that when you do really high intensity or endurance exercise, your body releases cortisol in response to the stress; perhaps explaining why many of whom are embarking on this trend include high-flying entrepreneurs and working corporate professionals, or "Type As" who already face a lot of stress and pressure at work.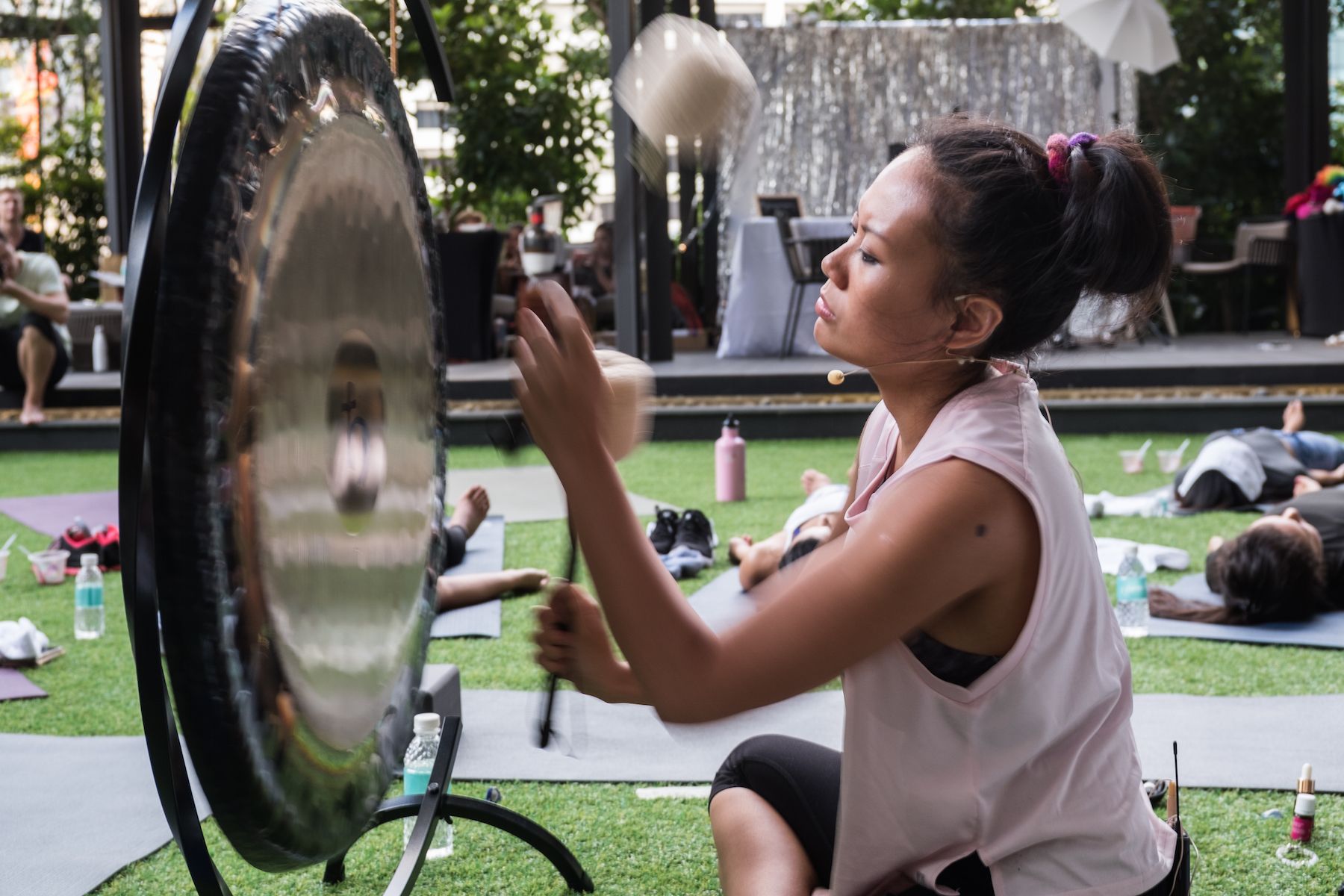 2019 UPCOMING TRENDS AND NEW GYM OPENINGS #4: GOAL-DRIVEN SPARTAN RACE CLASSES - STRENGTH TRAINING FOR WOMEN IN SINGAPORE
With rope climbs, monkey bars located within Fitness First, the big box gym has curated a series of goal-driven exercises catering to all fitness levels to coach essential spartan skills and overall fitness to prepare the community for Spartan Race.
In addition, spaces like Strength Avenue that focuses on powerlifting moves also sees largely female clients, attracted to the non-intimidating and community nature of the gym. A rising number of women are empowered by barbells through strength training and weighlifting.
TREND:
Women-centric Wellness: programs and self care to tap on the female market spending power. The wellness movement has afterall, been largely pioneered and dominated by women.
Multiple cross-training concepts housed under one roof.
---
We spoke to Ross Campbell, CEO of FIT Summit, the Business Event for Health, Fitness & Wellness Companies, Brands & Investors, to get his insights for 2018/19:
"2018 was another year of opportunity for boutique gyms in Singapore. Price of entry remained low, and a plethora of studios popped up across the country. Fusion class offerings (Boxing HIIT, Yoga HIIT, Piloxing) took off, as did businesses who offered multi-dimensional class schedules (Boxing and Spin, HIIT and Spin, Strength & Conditioning and Yoga). With the launch of ClassPass and an already large GuavaPass member base, we also saw many more niche studios do better than expected with high class turnouts. Overall, studios had the opportunity in 2018 of strengthening their brand, accruing some cash reserves and growing their respective member base but did they do a good job, and did they do it fast enough to weather the coming storm?
On the flipside, 2019 will be a year of uncertainty for many boutique gyms. Saturation point has arguably now been reached with the sheer number of boutique studios. Additionally, a wave of larger, better capitalized and more recognised franchise gyms are about to launch in Singapore (UFC, Barry's Bootcamp, 9Rounds and Tapout Fitness). Their impact on the landscape coupled with the war (zero-sum game) between ClassPass and GuavaPass will give the customer more opportunity (and the gym less loyalty) than ever before. Member acquisition and retention will be much more challenging, especially for those relying on long-term packages. Only the strongest brands, with the best business models, most unique experiences and loyal customer bases, will survive what will be a very difficult year for many boutiques."
The inaugural conference will take place on 20th March 2019 at Hotel Jen Tanglin, Singapore. Details here.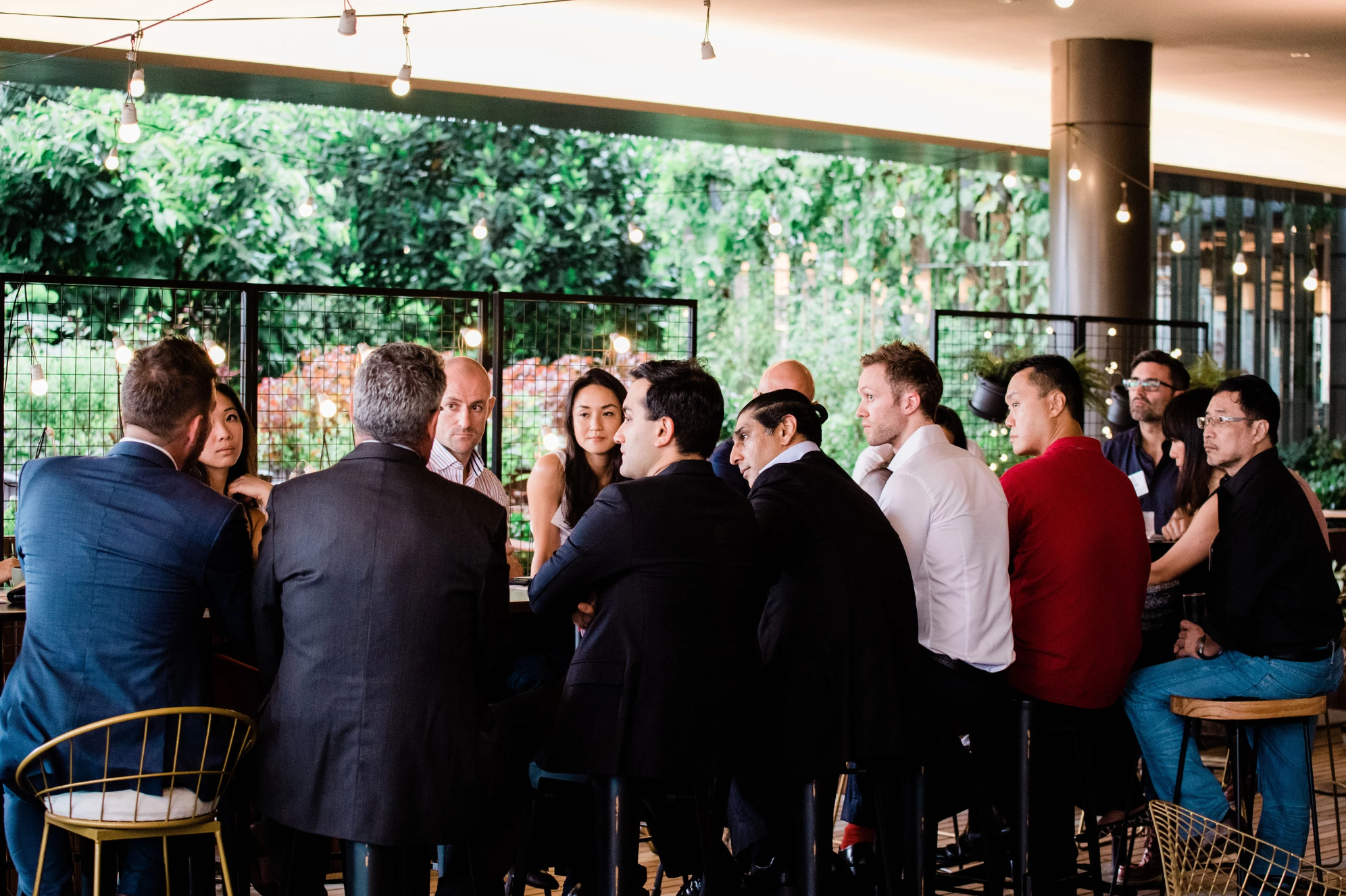 Running, Pole Dance, Aqua Spin, Zumba and Bootcamps by the Health Promotion Board (HPB) and Sports Hub...one thing we know for sure is that whether you're looking for variety, affordability or premium personalized services, you can probably find what you're looking for in Singapore!
With BrocnBells.com, our belief is in the importance of social wellness and healthy connections to support & inspire one another at whichever stage of fitness you're at. Whether you're a fitness junkie or new to fitness, our goal is for you to be happy, healthy and for your well-being to be sustainable - together with a tribe.
TREND? THE ULTIMATE CONNECTION EXPERIENCE.
BOX & BEER. ACRO & APEROL. GIRLS & GIN.
In 2019, the Broc & Bells Event Series will combine fitness and drinks. Our goal is to make fitness more social and less intimidating to the broader community, while providing an avenue for regular gym goers to have that cheeky drink. Balance, anyone?
Through fitness, mindfulness, conversations and drinks, the upcoming experiences will be built around 5 mindful pillars, at lifestyle locations: Health, Food, Tech, Green, Connections.
We've hosted Beer Yoga at CHIJMES, a pop-up at Kilo Lounge with ClassPass, and held a social fitness day at Camp Kilo over healthy cocktails. What's next?
Register your interest here for latest updates!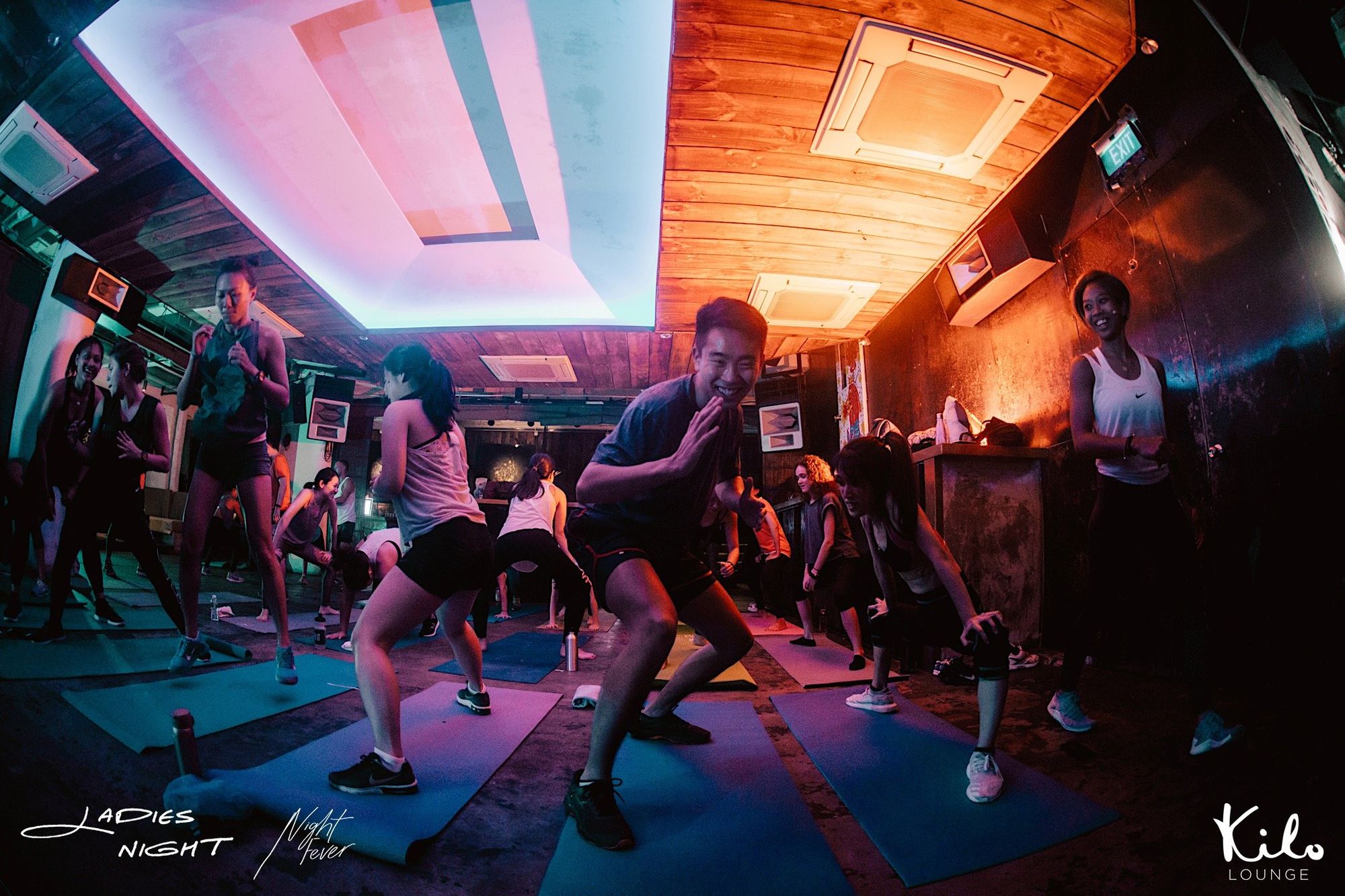 In the meantime...Questions? Check out our curated gym and healthy cafe listings in Singapore or drop us a note at: [email protected].