Crazy Fit Asians - 16 Inspiring Fit Warriors in the Health & Wellness Industry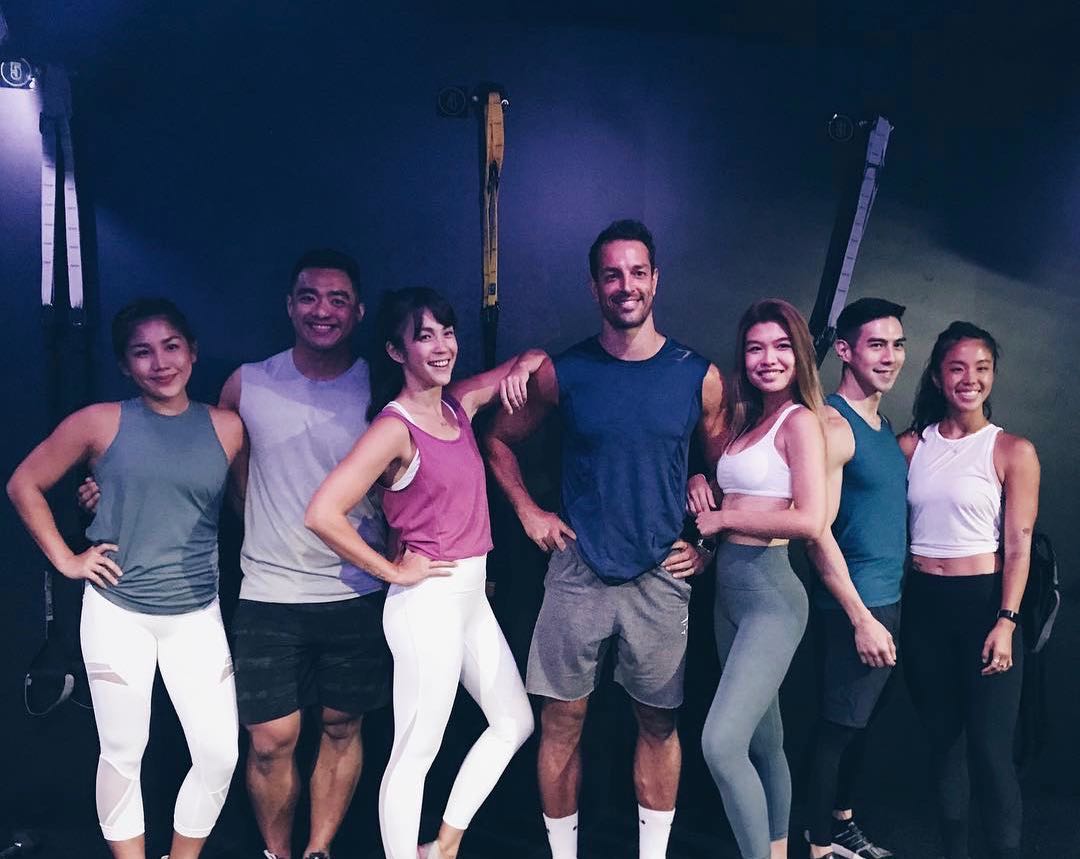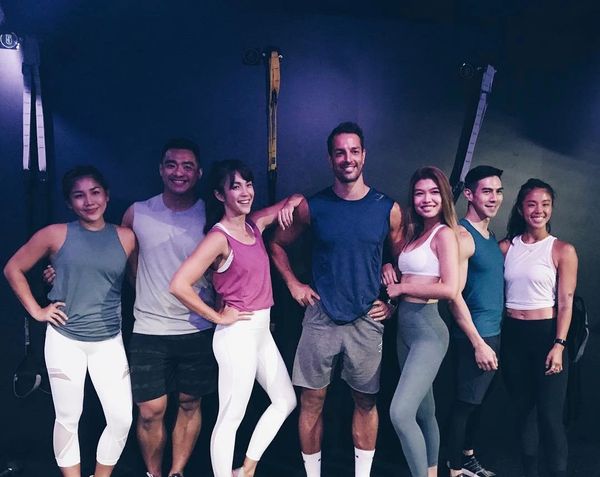 With all the buzz and conversations around the all-Asian cast movie "Crazy Rich Asians", we just had to do up our own edition / list of Crazy Fit Asians - amazing change-makers who are influencing communities across the region & beyond to be fitter physically and mentally! (ranking in no order of priority)
For those of you who have not heard of the film Crazy Rich Asians starring Henry Golding, Constance Wu, Awkwafina to name a few members of the cast, shots from the movie premieres & screenings have been plastering our social media feeds, mainstream publications - drowning out the usual #fitspos and motivational quotes we see on our devices ;).
Featuring beautiful drone shots of the little red dot / 'rich' island Singapore, Eastern & Oriental Hotel in Penang, Malaysia, the excitement revolves around this defining breakthrough moment - the 1st film since 1993 with people of Asian descent telling a modern Asian story that has been given such attention and prominence.
Time to shine some light on our Crazy Fit Asians too (in no order of priority) - grab your SweatBuddy and join them in being healthy & well!
Crazy Fit Asians #1: Paulo Atienza
Abs of steel. A corporate warrior from the Philippines who's now based in Singapore - Paulo Atienza is all about staying fit when not in the office, plus he's big on communities! Paulo has also appeared on numerous publications and advertorials including Augustman, Singapore Airlines, etc.
Definitely an inspiration for all everyday busy professionals - to be fit physically & mentally!
Connect with like-minded SweatBuddies who are driven - just like Paulo!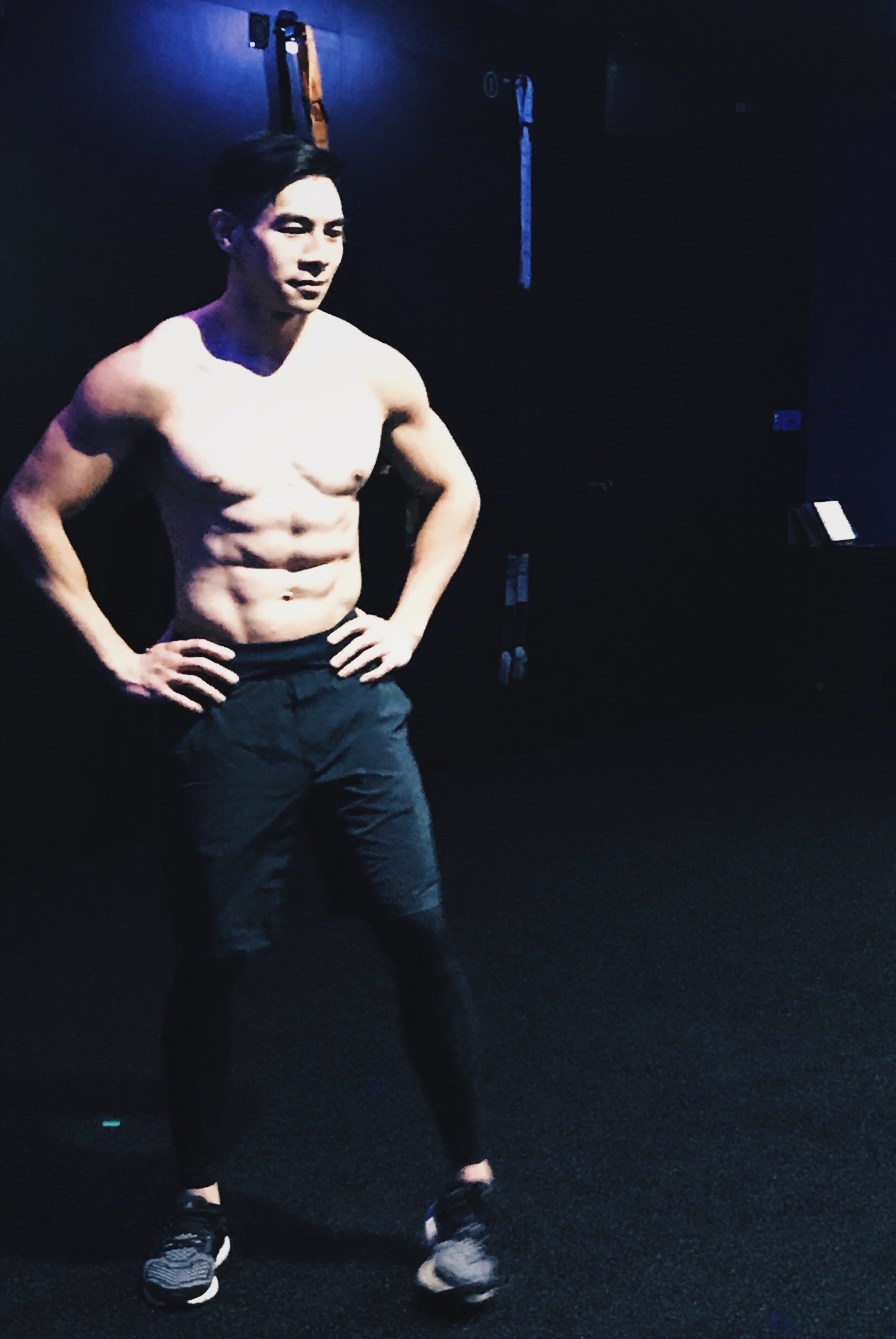 Crazy Fit Asians #2: Bebe Ding
This adrenaline & health junkie, #fitspo Bebe Ding is one-third of the sibling trio behind indoor cycling and boxing concepts - Singapore's CruCycle & LA-based CruBox. Born & bred in LA, she inspires individuals & communities through food, music and fitness.
Get fit & join the lunch warriors challenge at CruCycle.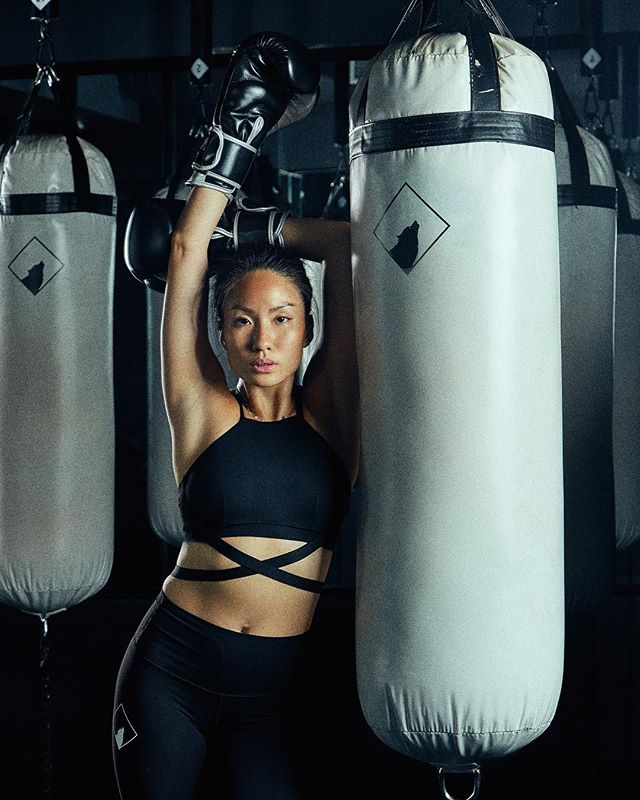 Crazy Fit Asians #3: Wany Misban
Wait till you see her biceps ;)
Our beloved Broc & Bells SweatMaster, Nike Master Trainer, Orangetheory Fitness Coach - Wany Misban is the walking icon of social fitness. This dedicated coach is all about inspiring & bringing people together over fitness, and is keen to reach out to the Malay-Muslim community too.
Read more about Broc & Bells SweatMaster Wany Misban.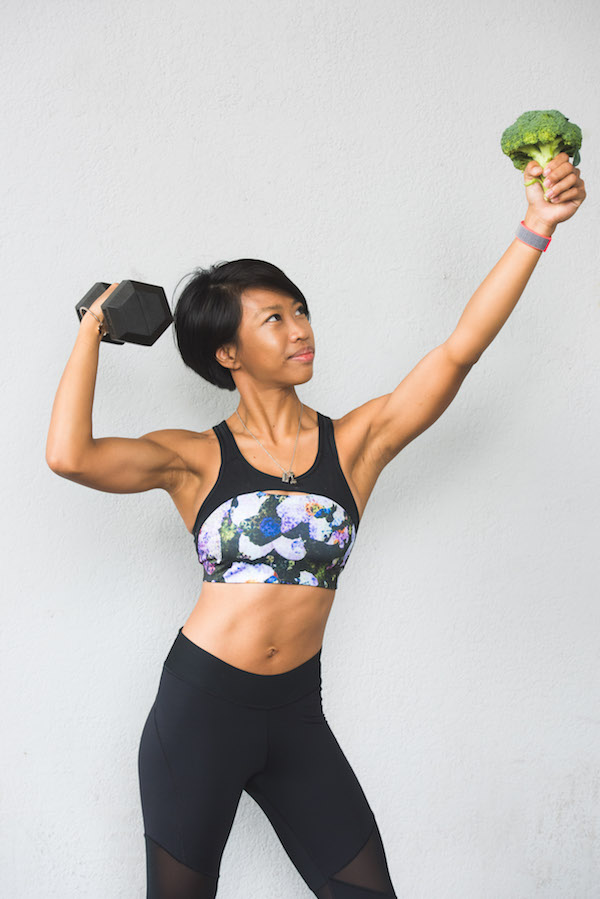 Crazy Fit Asians #4: James Wong
Doesn't hurt to have a good looking instructor at one of our favorite boutique fitness studios in Hong Kong - House of Fitness!
James Wong is a lifestyle instagram influencer, actor, model and has appeared on media publications including Prestige. More than just looks, he shares the enthusiasm of wanting to inspire other people through fitness.
Yes, James - did you say one more rep?
Connect with like-minded people via House of Fitness' Hangout!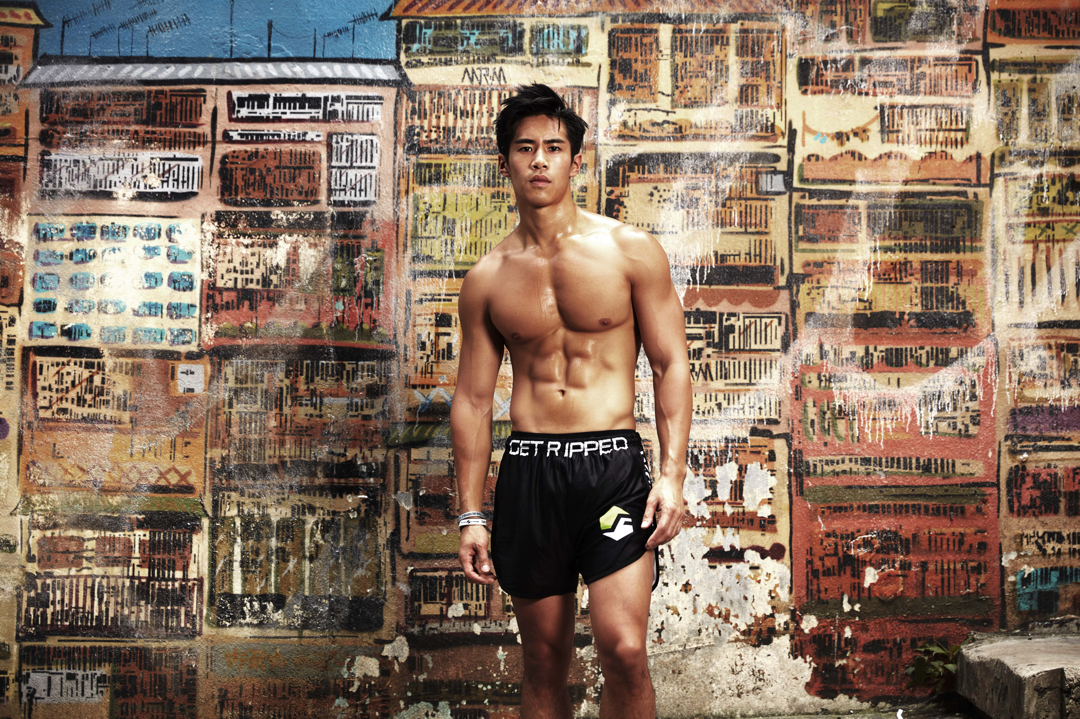 Crazy Fit Asians #5: Victoria Cheng
Born in New York to a Hong Kong-based entrepreneur dad and a Thai mom, this feisty babe Victoria Cheng is both a food presenter and a 2nd Dan Blackbelt - winning combination, no? Apart from reppin' brands like Adidas and Samsung, she also teaches at STILL Boxing. How does she maintain that bod?!
Connect with like-minded people at STILL Boxing!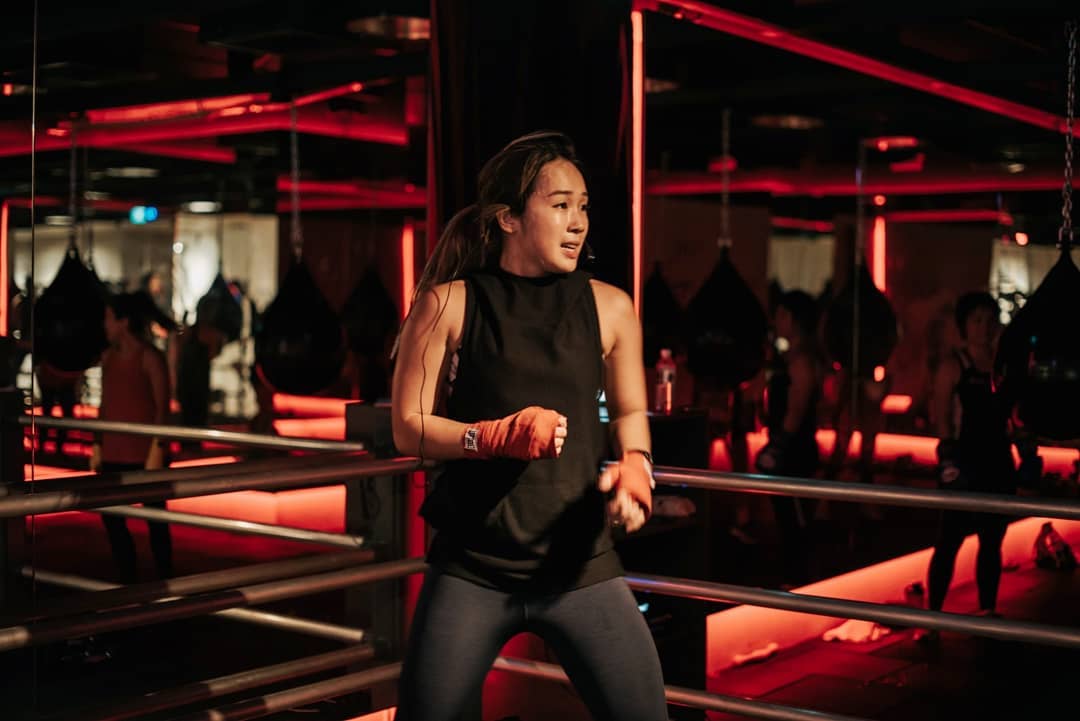 Crazy Fit Asians Couple #6: Johnny Tieu & Adinda Sukardi
A winning combination: "The most seen abs in Hong Kong" + the absolutely gorgeous UnderArmour athlete & jewellery designer based in Jakarta, Indonesia! - ft. Spartan Race Global Ambassador, Broc & Bells SweatMaster, Topfit Instructor Johnny Tieu and Empire Fit Club Trainer Adinda Sukardi.
Yes, more than their various involvements with the communities, this cross-border power duo's a force to be reckoned with. Not only are they amazing #fitspiration to look at, they are also committed to the work they do, and have beautiful personalities!
Travelling to Jakarta? Start connecting & moving.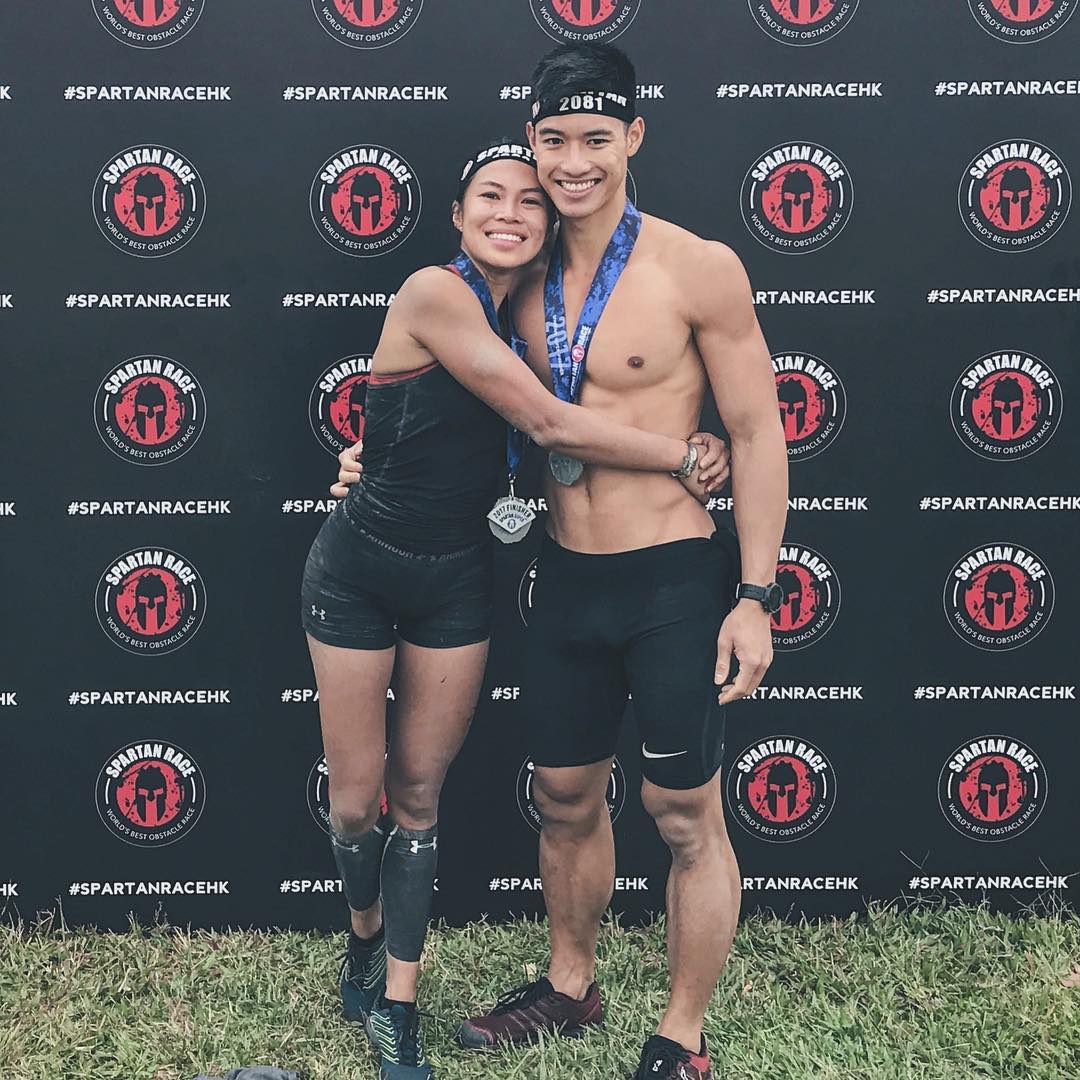 Crazy Fit Asians #7: Meaghan See
A lawyer by day, Meaghan See instructs at WeBarre & Anthem in Singapore, and is an ambassador for The Busy Woman Project. Is this even possible?!
This down-to-earth lady has also appeared on the front cover of Singapore Tatler, and been interviewed by Shape, Prestige, and more. Who's inspired?
Connect with your SweatBuddy and enjoy your perks at WeBarre.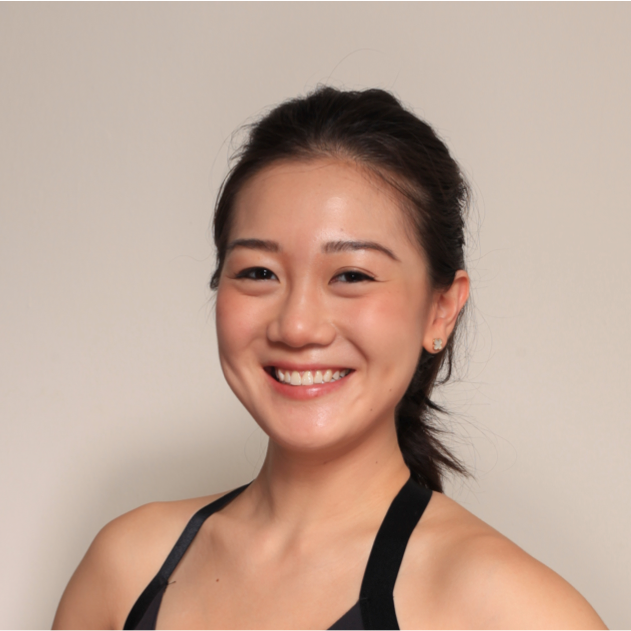 Crazy Fit Asians #8: Alice Ng
A regular SweatBuddy of our evening Run X HIIT sessions, this Indonesian-Chinese single mom, Alice Ng who now resides in Singapore brings much joy & chatter to the community. Her love? Hitting the gym and lifting some weights. See those guns? ;)
Run X HIIT with fellow SweatBuddies!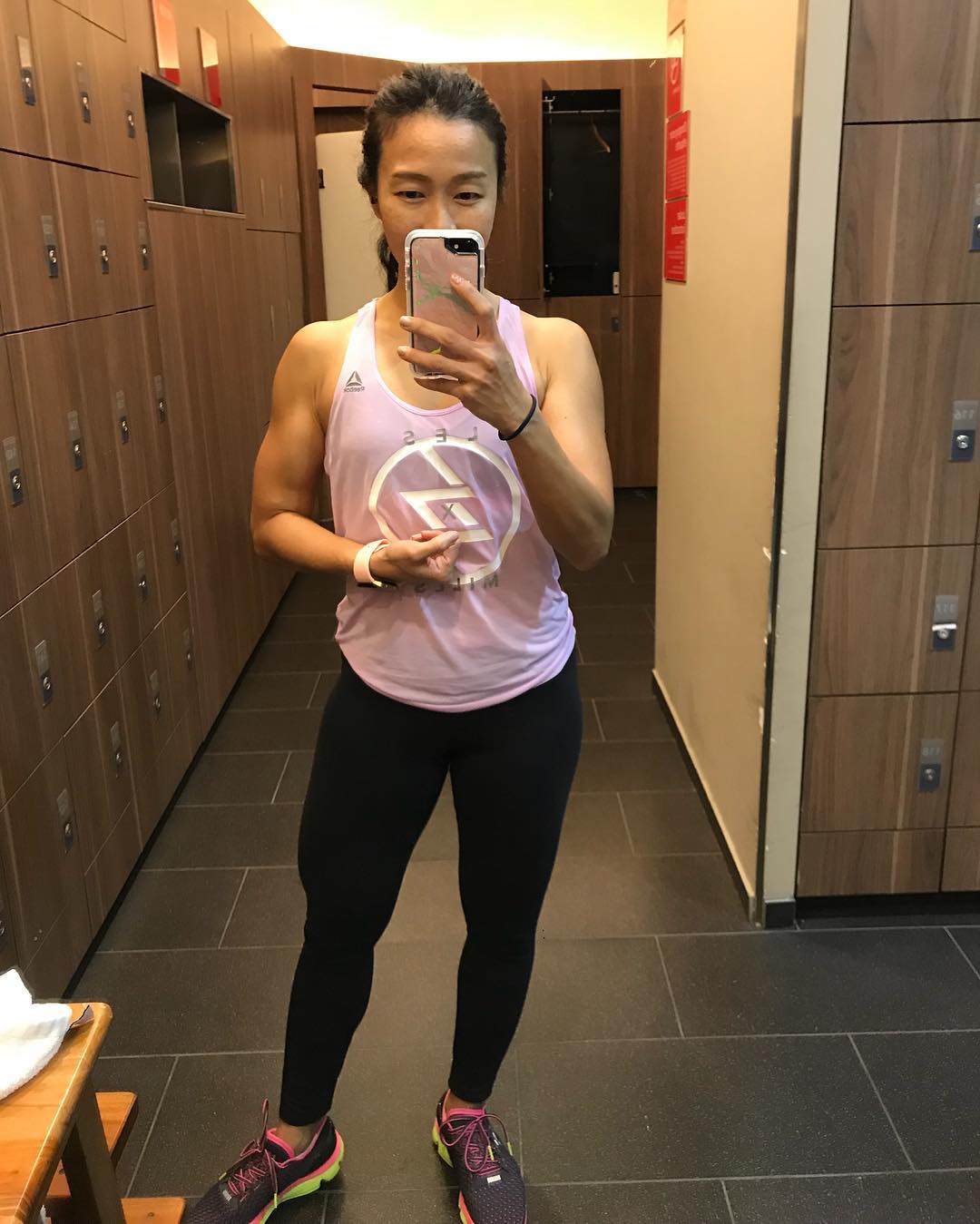 Crazy Fit Asians #9: Alex Salihin
From LEVEL at Telok Ayer (a personal training-focused studio), to Level Wellness to the latest community-based space focused on weightlifting & yoga along Robinson Road in Singapore, this business owner Alex Salihin is big on mentoring his team, athletes, as well as the broader community. Having spent time in the Singapore Armed Forces and been in the fitness industry for close to 15 years, this lululemon legacy ambassador continues to bring discipline, inspiration and education in and out of the gym.
Discover your SweatBuddy perks at LEVEL.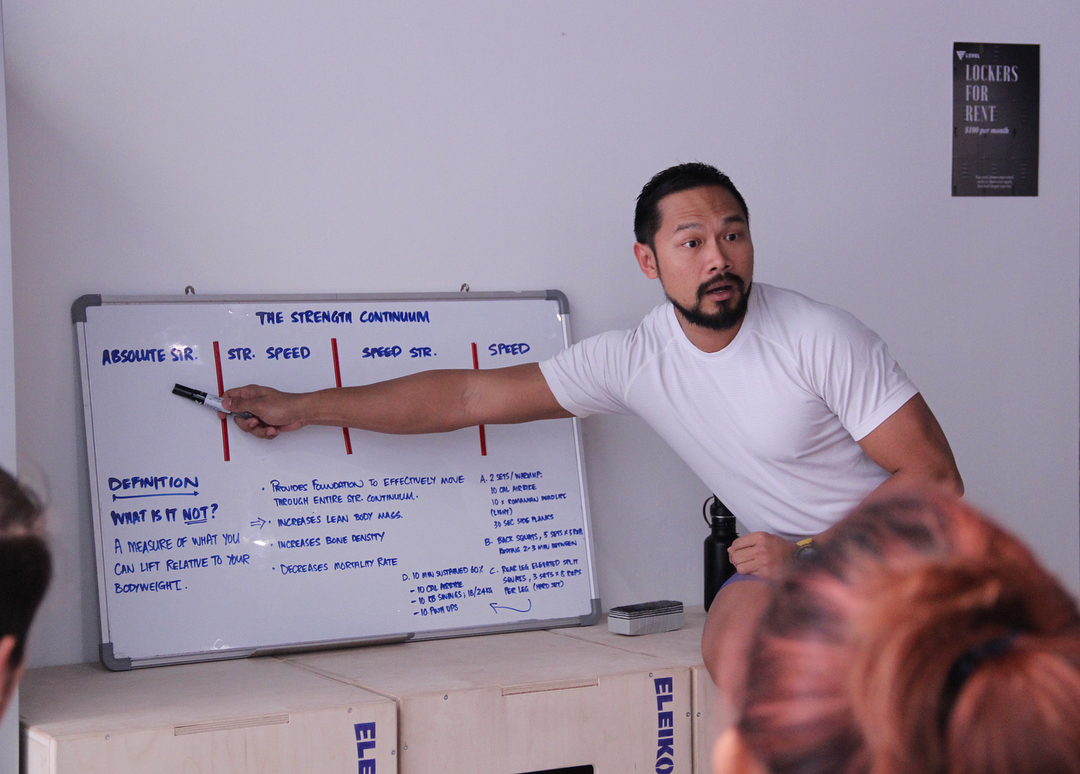 Crazy Fit Asians #10: Gianni Melwani
Fit Warriors, to us, are so much more than just being physically fit. Equally, if not more importantly, is one's focus on mental well-being, and the heart to inspire & connect communities.
Gianni Melwani definitely counts as an influential Fit Warrior - a yoga & mindfulness practitioner, a connector on Hong Kong Tatler's Gen. T list, and a leader of the founding team behind Health & Wellness festival IRIS and Spartan Race in HK.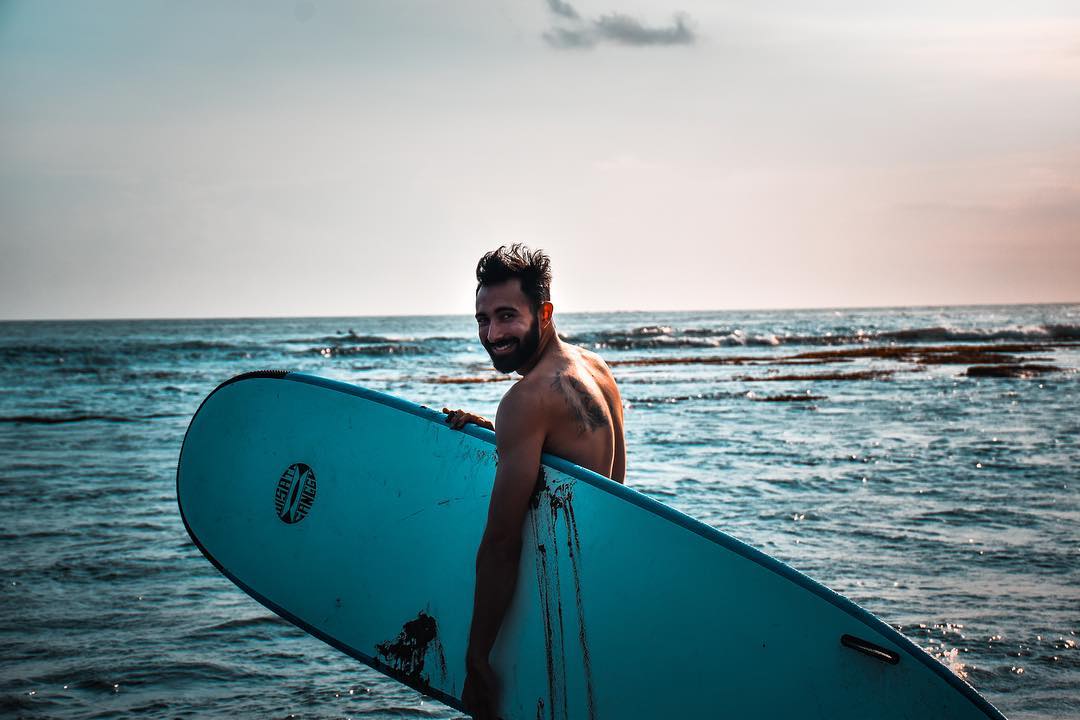 Crazy Fit Asians sisters #11: Barbara & Kelly Latimer
We love the energy from this British-Chinese pair of siblings! Kelly Latimer is a celebrity mom - she's a familiar sight as a host for sporting broadcasts & events! Her younger sister, Barbara Latimer is a bundle of energy and an amazing, inspiring instructor at Uppercut Boxing. Jab, Hook, Uppercut!
Enjoy SweatBuddy perks at Uppercut Boxing!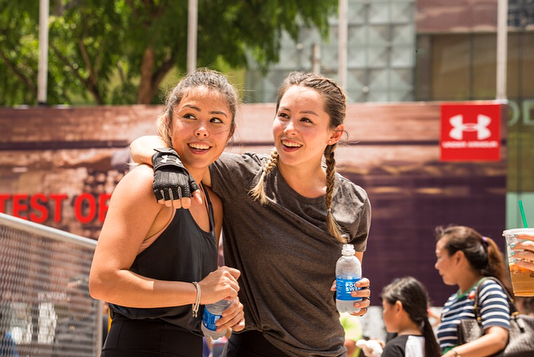 Crazy Fit Asians #12: Ian Tan
In the business of fitness. A homegrown, local fitness brand from the little red dot Singapore, Ritual Gym is co-founded by Ian Tan, for the time-starved busy individuals. With short high-intensity interval training sessions, you can expect efficient workouts and be in & out of the space in half an hour!
Internationally, the brand has sold a master franchise deal in London, Brazil and Switzerland.
Connect with fellow SweatBuddies and get fit together!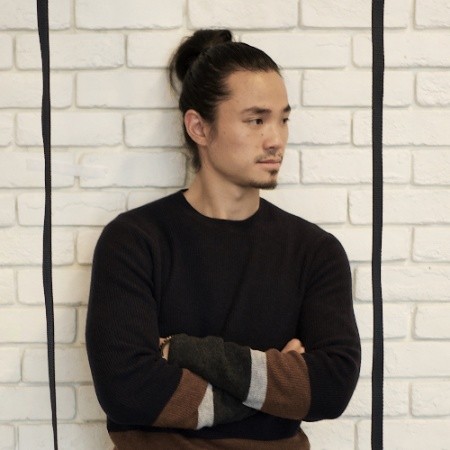 Crazy Fit Asians #13: Reagan Kang
A former National Swimmer for Malaysia, Reagan Kang is now a business owner of Haus Athletics, an international presenter for Les Mills and a Broc & Bells SweatMaster.
Psst! He's one of the best fitness instructors in Singapore, motivating you to complete your burpees & tuck jumps by doing all of them with you...and we've heard both guys and girls talk about his quads in the bathrooms! ;)
Let's hangout at Haus Athletics!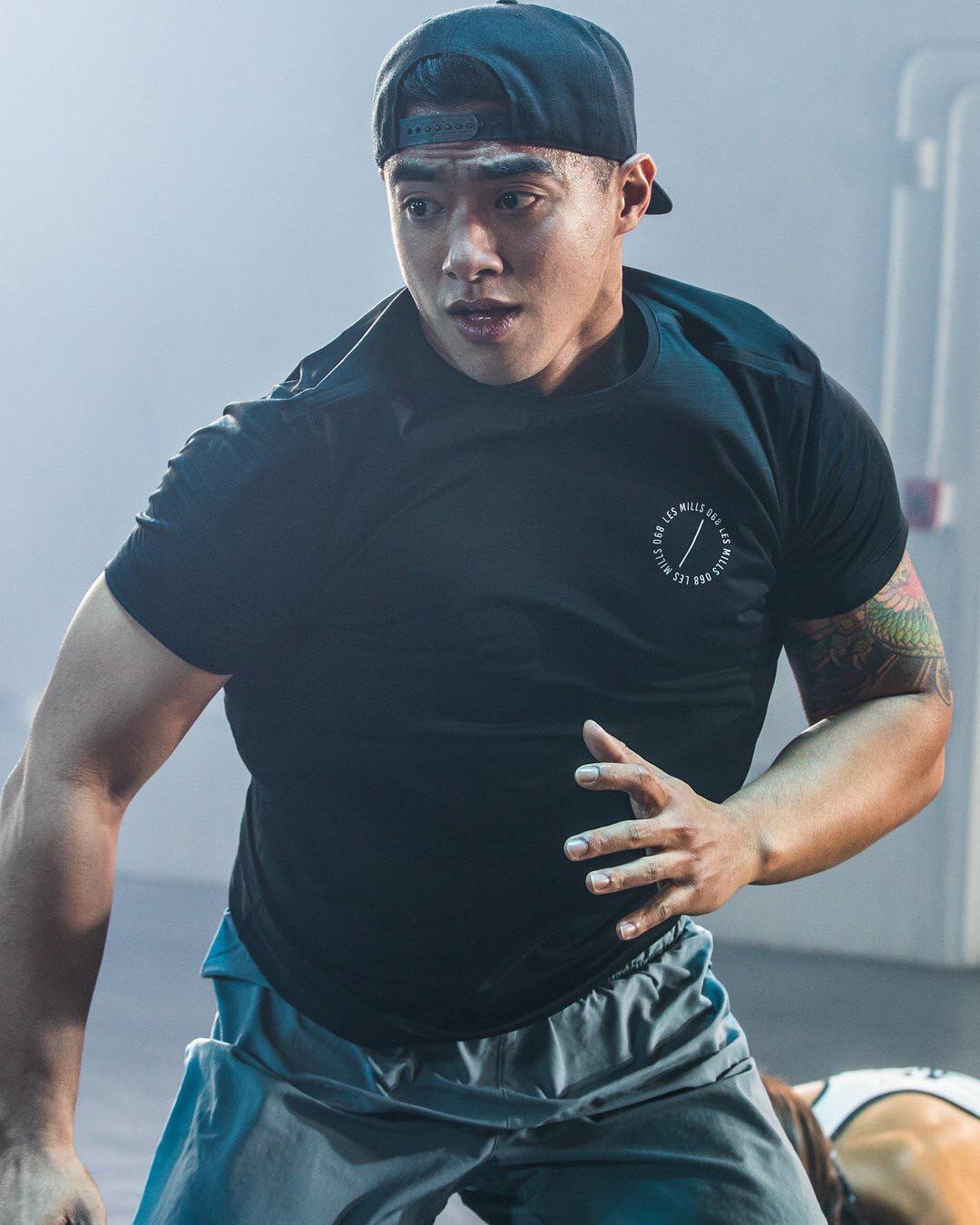 Crazy Fit Asians #14: Kristin Khor
You know that someone has been doing something right when you keep hearing her name from other people - all positive. Meet Kristin Khor, a full-time yoga teacher at PURE Yoga, who's also mindful about the environment - eco-conscious and minimizing food waste.
Born in Washington D.C., Kristin found yoga during university in Sydney. You can find her for a good Jivamukti class. Any yogis heres?
Connect and get fit with others at PURE Yoga.
Photo credit: PURE Group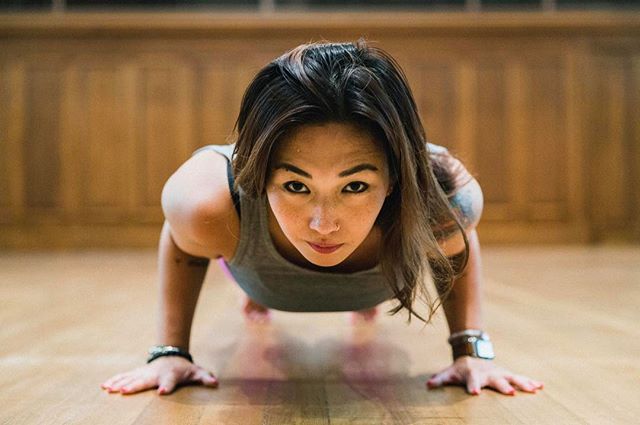 Crazy Fit Asians #15: Ed Haynes
Ed Haynes - Founder & Head Trainer at Coastal Fitness, a former HK international rugby player, an Expert with The Busy Woman Project.
Way more than just his physical looks, Ed looks to help others be a better athlete, a better coach, as well as to improve the health & wellbeing of communities he can reach. Entering the personal training business at the age of 21, this hustler has always been interested in sports and seeks to improve self and be a better leader through practicing self-awareness & learning from the best.
Say hi to Ed and connect with the community when in HK!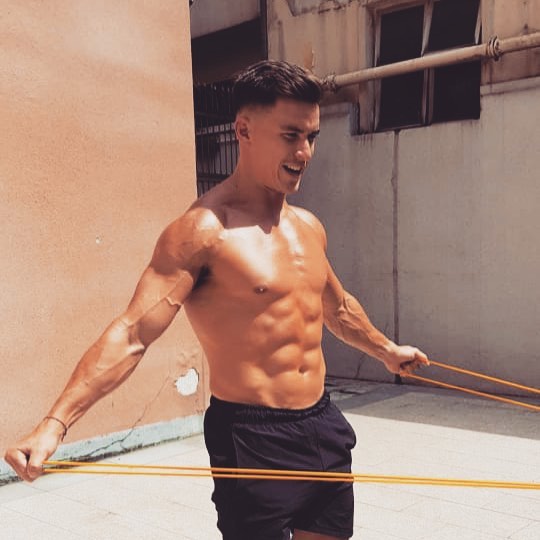 Crazy Fit Asians #16: Liv Lo
This Taiwanese lady needs no introductions - Liv Lo is wife to Crazy Rich Asians lead Henry Golding, founder of FitSphere and a Reebok Ambassador.
FitSphere is designed to fit into your life, comprising of a combination of yoga and HIIT online workout videos for you to develop a confident practice. Inspired? Grab a SweatBuddy and get moving to maintain your fitness anytime, anywhere!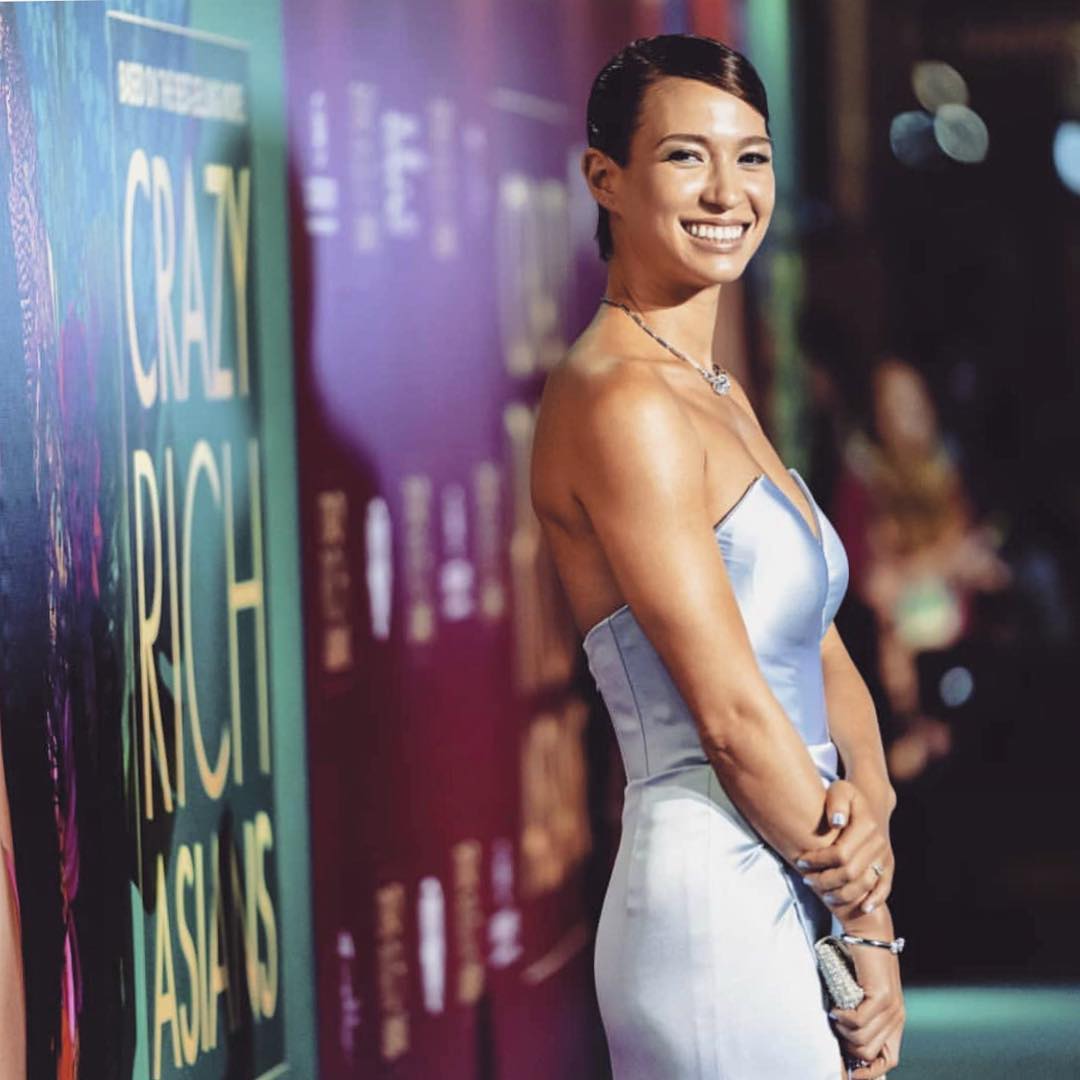 I'm inspired and can't wait to connect with fellow SweatBuddies to stay fit!
---
Stay inspired and thrive on your healthy bandwagon. Here's why research states that you should consider making your sweat social.
Questions on creating your free profile to connect with like-minded SweatBuddies? Email: [email protected].