Hot New Group Fitness Workouts in Singapore: September 2017
Over the summer holidays, we have witnessed numerous new concepts popping up in Singapore - some locally grown, while others originating from the region & beyond.
"With expats forming a quarter of the country's 5.7m population, it is no surprise that wellness trends from the US, UK and Australia, as well as other parts of Asia, are also diffusing into the market," reports Hannah Wilkinson of Welltodo.
We do the groundwork for you, rounding up some of the city's hottest & latest fitness trends and boutique fitness studios - tried and tested. We check them out and curate only the best experiences.
Having said that, there is no one size fits all solution. Discover your unique fitness 'fits' that best suit you. Embark on these wellness experiences and let us know what you think!
1. Ascend Yoga Therapy
We absolutely loved the evening gong meditation session by Suraya Sam - once while watching the sunset alongside Boat Quay's shop houses & the Singapore River, and the other during a full moon practice. Slow, deep stretches, aromatherapy, culminating in the perfect experience to wind down and de-stress.
Classes are themed around the seven Chakras, which are the energy centers in the human body that represent different aspects of life including the psyche, physical, energetic and spiritual. Expect to be guided through a sensory experience that opens and activates each chakra through asana / postures, breathing techniques / pranayama, mantras, guided meditation, yoga philosophy, sound therapy and essential oils.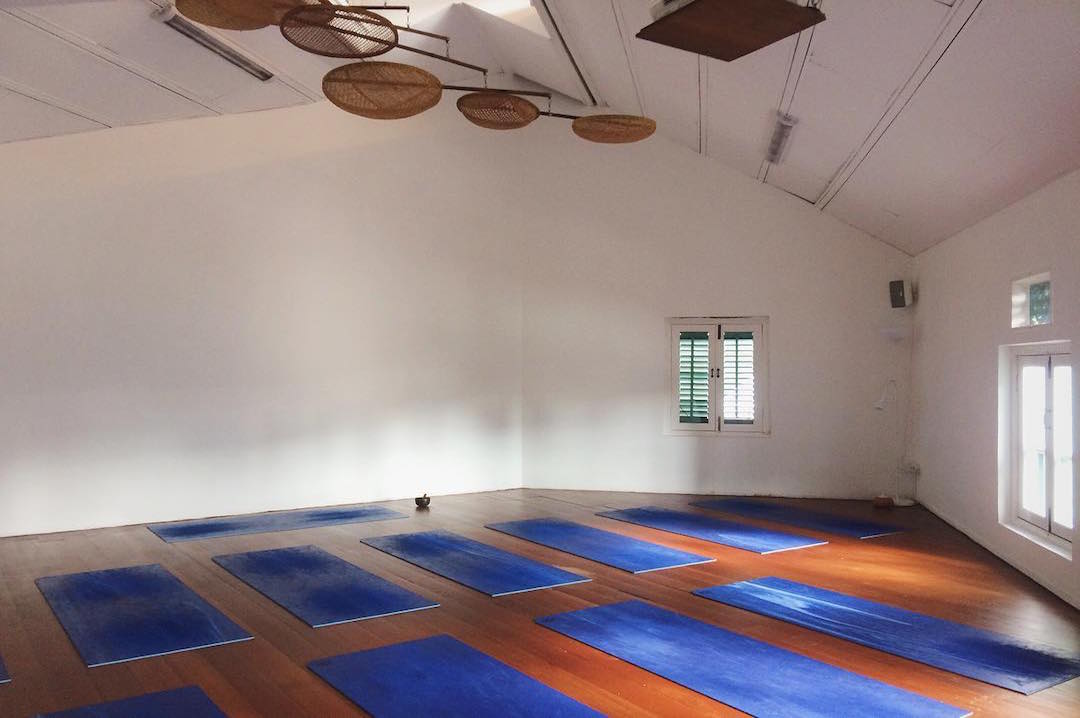 2. BBOUNCE - Circuit Training
The first dedicated rebounding fitness studio in Singapore has expanded their class offerings to include circuit trainings, which focuses on high intensity and strength exercises. The BB 360 Circuit Training classes are designed by professional & Olympic athletes, combining workouts using kettlebells, weights, battle ropes, TRX and more.
Get ready for a good sweat and be prepared to push your limits beyond boundaries! These classes are also a good complement to the rebounding classes, which have a higher focus on cardio training.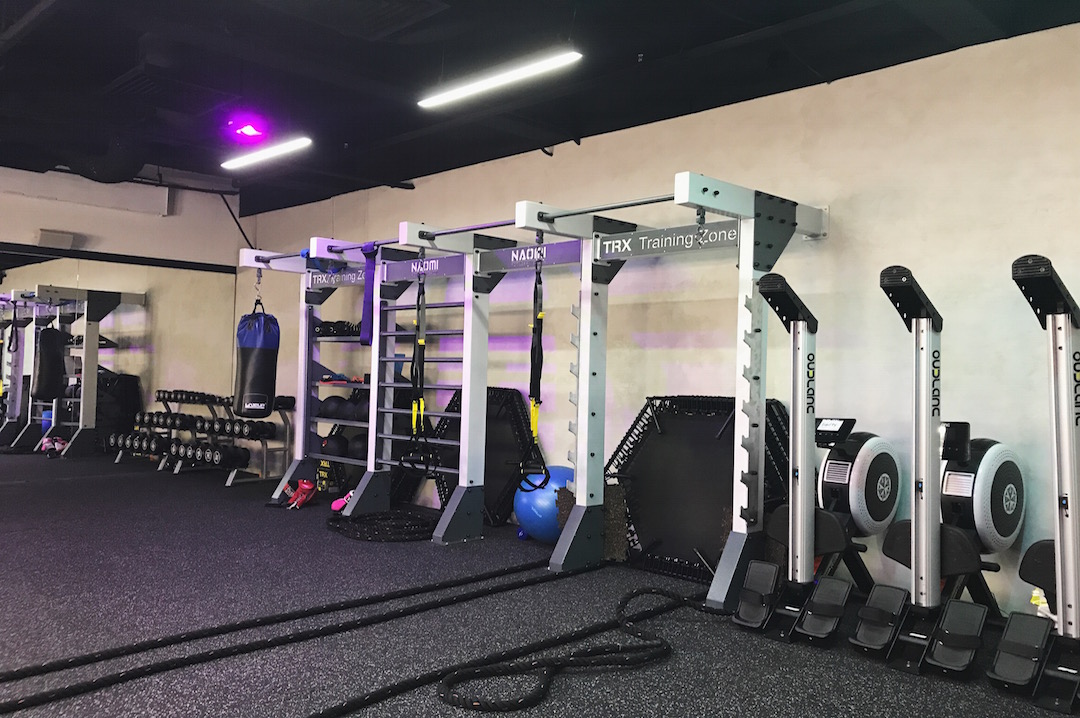 3. FIRE Fitness
A beautifully designed space located along Tanjong Pagar Road. The boutique fitness gym brand is from Kuala Lumpur, Malaysia, and currently offers two types of classes. FORCE - a strength program combining upper & lower body exercises utilising barbells, dumbbells, the FIRE trainer and body weight, as well as STRIDE, which incorporates treadmill routines (just 5 minutes each time 😉 ) on top of floor work.
Expect a different workout each time...and a cold towel post class!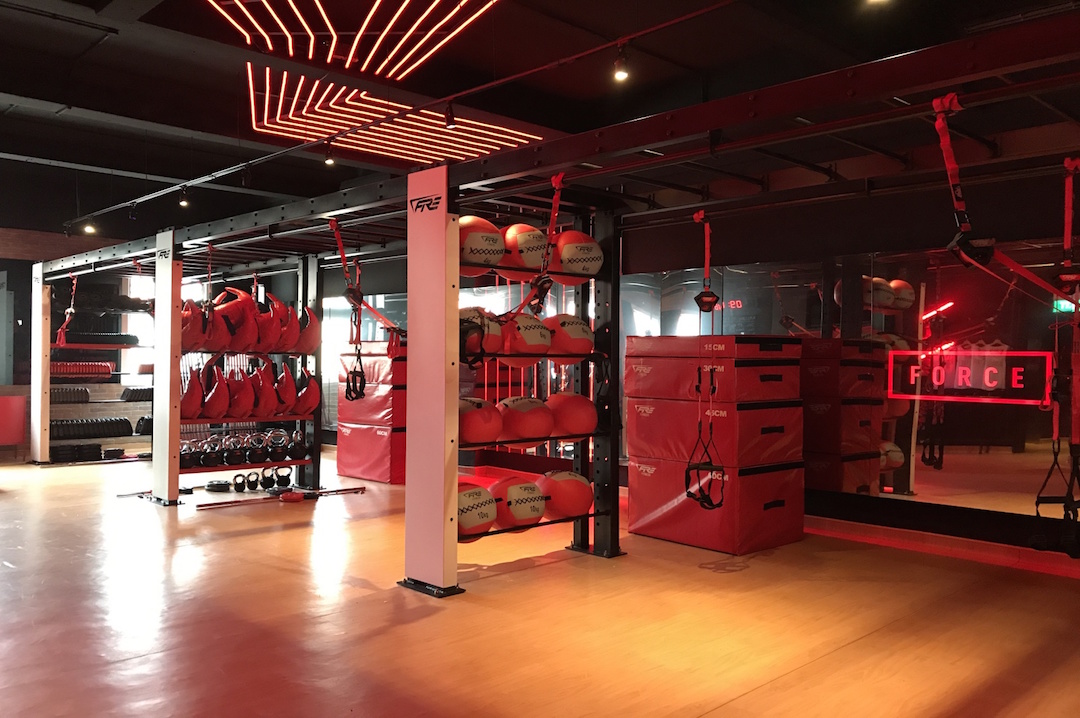 4. Ground Zero
Taking after popular boutique gym classes - Rumble, KOBOX, 1Rebel - from the US and London, the new fitness trend to hit this lion city after indoor cycling and barre - 'rhythm' boxing-inspired group fitness classes...in a nightclub setting.
Familiarize yourself with the Jab, Cross, Hook, Uppercut, Combo and Rumble! Routines involve water-filled punching bags, with floor work in between. Both full and half boxing gloves available.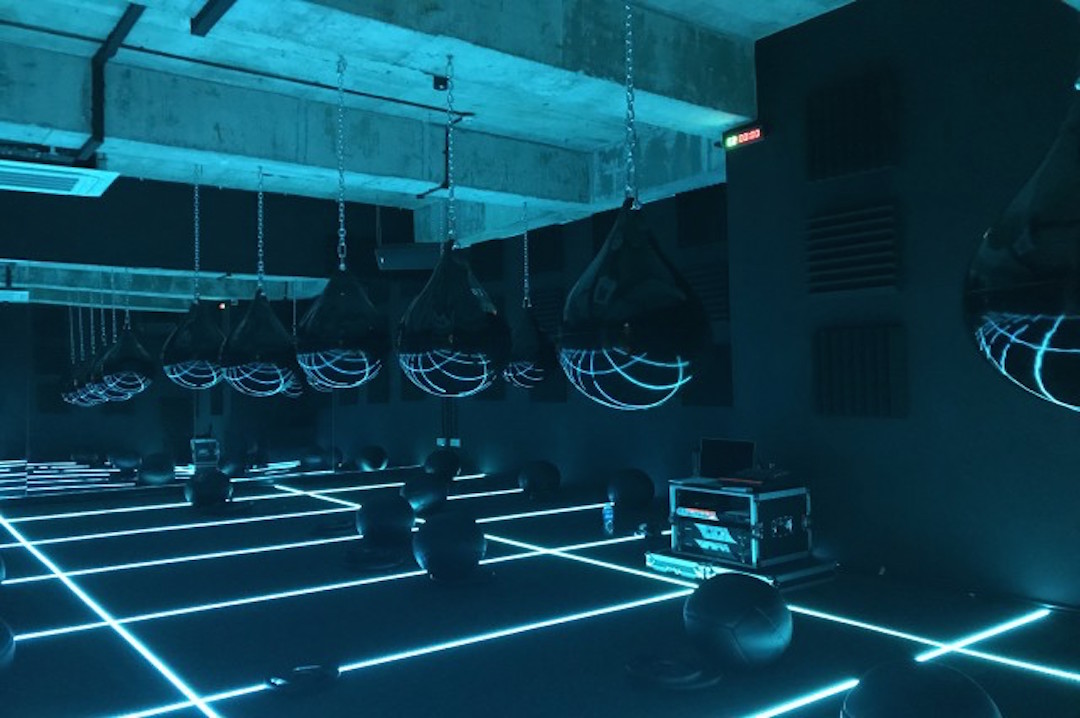 5. Orangetheory Fitness
A fitness franchise from USA offering heart rate-based interval training that combines cardiovascular and strength training. Think treadmill intervals, weights, rows, with different workout sets everyday (no, you will not know if it's a strength or endurance day in advance)!
"Your target splat points should be between 12-20" - interested to find out what that means? The studio is offering trial passes for all newcomers. Try it out and share with us your experience ;)
Check out Orangetheory Fitness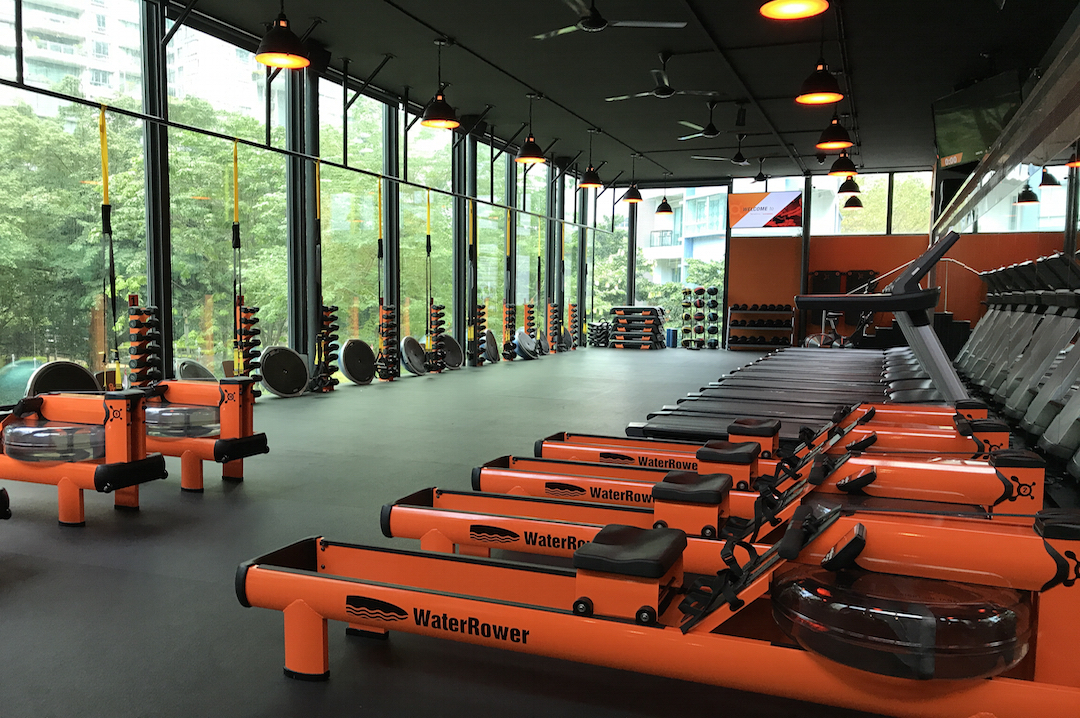 ---
Looking for a like-minded SweatBuddy to try these workouts & wellness experiences with? Find your perfect match here.