Best Strength and Conditioning Gyms in Singapore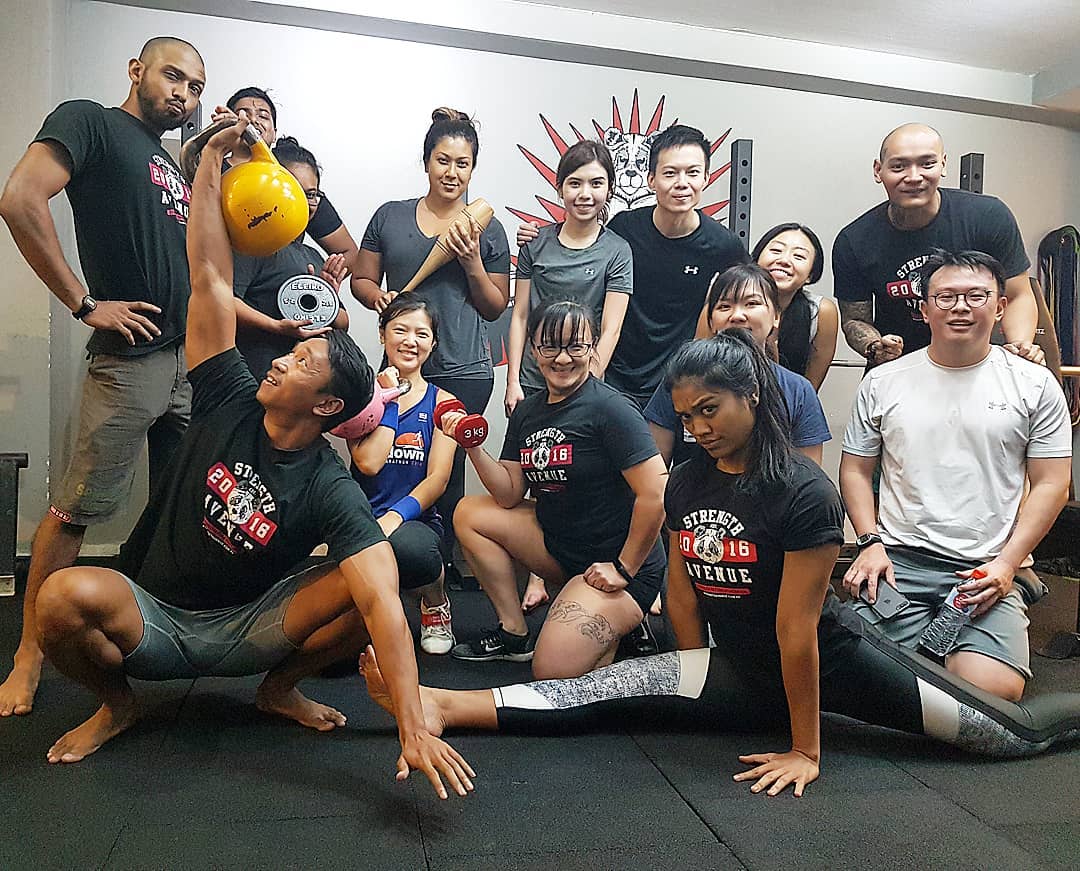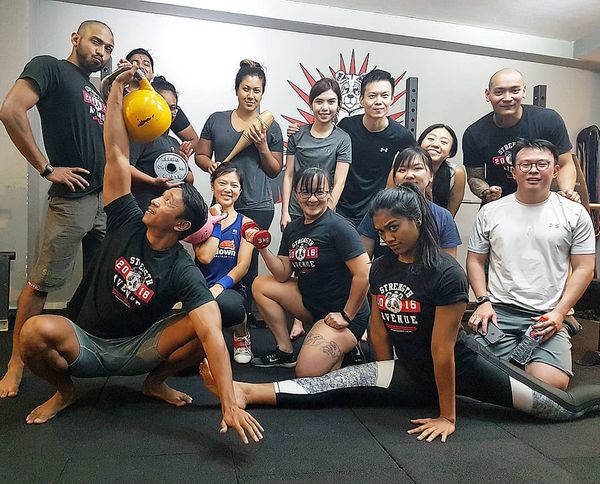 Strength and Conditioning is used to improve athletic performance. Whether you run, cycle, compete in triathlons, basketball or soccer, this method can help with your individual sports performance, as well as injury prevention thorough proper form and movement. Bye pain. Hello biceps & muscles! ;)
Way more than just lifting weights – it includes what is needed to improve overall physical performance, like speed, agility, plyometrics, endurance and stability.
"I'm not a competitive athlete, why should i care?"
Well, let's put it this way, you aren't going to the gym and working your butt off to be mediocre. So, if you're interested to cut fat, lose weight, get lean, or destress and improve your physical strength, mental strength and overall health & wellbeing, here are the top 6 gyms that specialize in Strength Training workouts!
Strength Avenue
Headed by Coach Andyn Kadir, who has over 10 years of experience in fitness coaching, the team at Strength Avenue comes from varied backgrounds in everyday fitness, movement training, weight-loss, physique training, sport performance, strength sports, and many more. Focus on your form, technique and learn how to use other functional training equipment like the kettlebell, mace bell and club bell!
Strength Avenue is also home to a Women's Powerlifting team, with multiple national record holders and medalists in their respective weight classes. Deadlift. Squat. Bench press, anyone?
Located in a shophouse along Kampong Bahru.
Check out STRENGTH AVENUE and start lifting weights!
Anyone looking for a spotter? Find Your SweatBuddy here.
The Pit Singapore
Passionate about creating athletes out of everyday people through their strength and conditioning training programs, the pitmasters are athletes themselves and have the know-how born from years of experience. Their methods have been battle-tested in the martial arts scene - boxing, muay thai championships etc.
Group class offerings include, metabolic conditioning (metcon), strength, and martial arts! SweatBuddies, fancy learning the art of 8 limbs?
Located along Devonshire Road, Orchard.
Read more about THE PIT and hangout at the gym
Ultimate Performance
Committed to the science of body composition, as well as strength and conditioning, Ultimate Performance constantly strives to be the best, professional personal trainers, in the perfect gym environment, with the perfect personal training methodology. Well known for their fat loss programmes, you'll find UP in major cities globally, including Hong Kong and London! No excuses for falling off the bandwagon even if you have to be away for awhile.
Located right in Singapore's CBD.
Check out ULTIMATE PERFORMANCE and train with the best personal trainers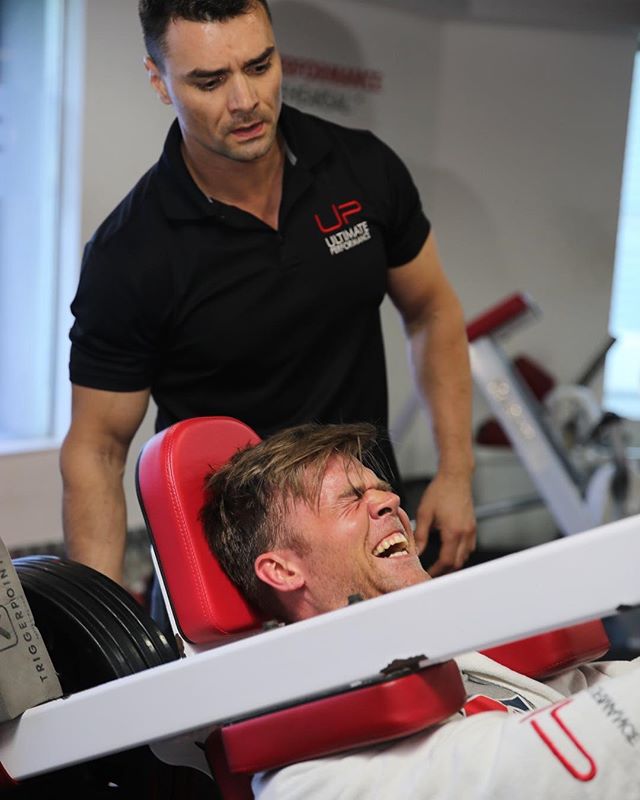 Field Assembly
Get the personal training experience, at a fraction of the cost. With 1 coach to 4 clients at each class, you'll get the attention you need to get into proper form - time to lift weights, get moving and build muscle! Select from a variety of group classes, including strength, HIIT, yoga and brazilian jiu-jitsu.
Located along Carpenter Street, in between Clarke Quay and Raffles Place MRT.
Read more about FIELD ASSEMBLY and go for a gym trial
Fitness Bravo
Offering both personal training and a variety of group fitness workouts, there's something for everyone looking for strength and conditioning at the fully equipped gym. If you're up for a challenge, their signature class SHIIT (super high intensity interval training) will leave you pumped up and breathless! Think strongman-inspired movements like tyre flips, medicine ball core exercises & more to work for those abs!
Located close to Bugis MRT, Kampong Glam.
Find like-minded individuals to hangout with you at FITNESS BRAVO!
TripleFit
Classes fall under 3 categories - Balance, Endurance and Strength. Take them all and achieve a well-rounded fitness regimen for yourself! Or simply take their "Triple 15" classes. A group class that begins with 15 minutes strength, followed by 15 minutes endurance and finishing with 15 minutes of balance (mobility and flexibility). The Triple 15 class also utilises tools such as dumbbells, deadballs, kettlebells, hexbars, rowers, air bikes as well as foam rollers and other mobilising techniques to ensure that you keep improving. For intermediate to advance lifters wanting to challenge and improve your olympic weightlifting technique and strength, go for the "Barbell Club" sessions.
TripleFit is a membership-only gym at Millenia Walk.
Check out TRIPLEFIT and get healthy with your friends
For other gyms near you that offer Strength & Conditioning programmes, Olympic Weightlifting, Weight Training, please visit here.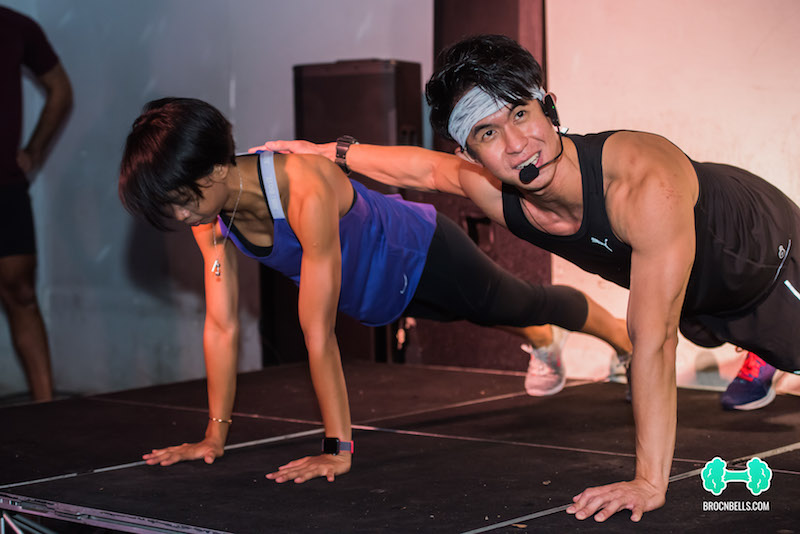 To get the most out of your fitness training and reach your health & wellness goals in a sustainable manner, why not consider finding a like-minded person who enjoys strength & conditioning (just as much as you do), to hold one another accountable, as well as plan your squat sessions, together?
Find me a SweatBuddy!
Read more: Improve your physical & mental wellbeing by building strong social connections at the gym.