Top Yoga Studios Near You in Singapore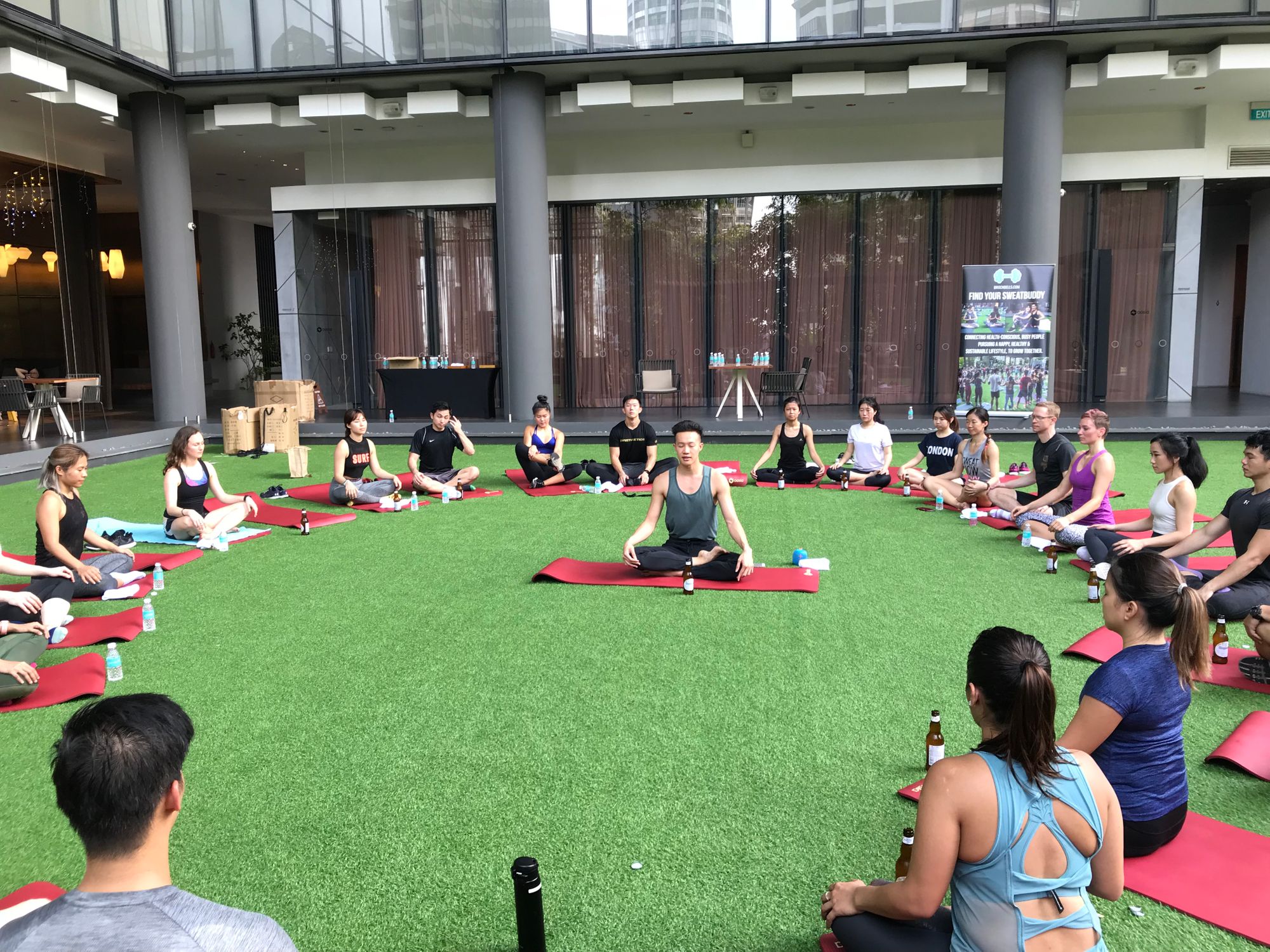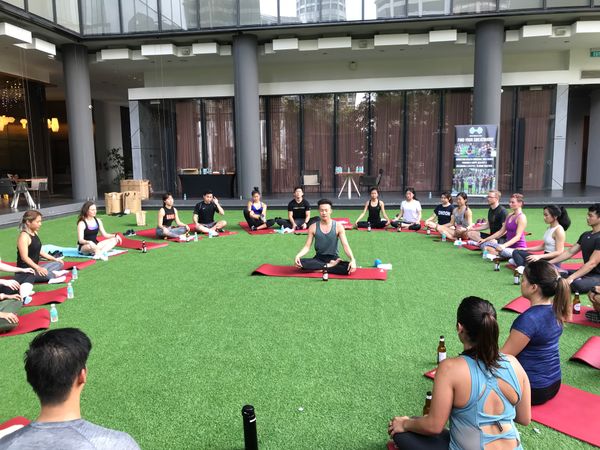 NOTE: Since this post is from 2018, you might wanna also take a look at our constantly updated list of top 10 yoga studios in Singapore.
With the continued uptake of Yoga in Singapore, we listed some our favourite yoga studios located in & outside of the Central Business District (CBD) of Singapore; so you can get into your asanas before work for a morning booster, during lunch hour right before the afternoon slump, or after you drop off your kids for an evening wind down.
If there is something all busy people seek, it's convenience and getting all the value you can combine / squeeze out within the same short timeframe. You want to get your quality workouts in, bundle that with socialising with like-minded people who get you, and not spend time trying to find where to go!
Top Yoga Studio Near You in Singapore: Body Temple
For women and by women, the team at Body Temple includes specialists in all areas of women's health, including rehabilitation, pre- and post-natal, weight loss, endurance event preparation and life coaching.
Located at Loewen Gardens (near Dempsey Hill / Tanglin), the space is a breath of fresh air and the nature & surroundings allow your mind to relax & recharge.
Read more about BODY TEMPLE and hangout at the studio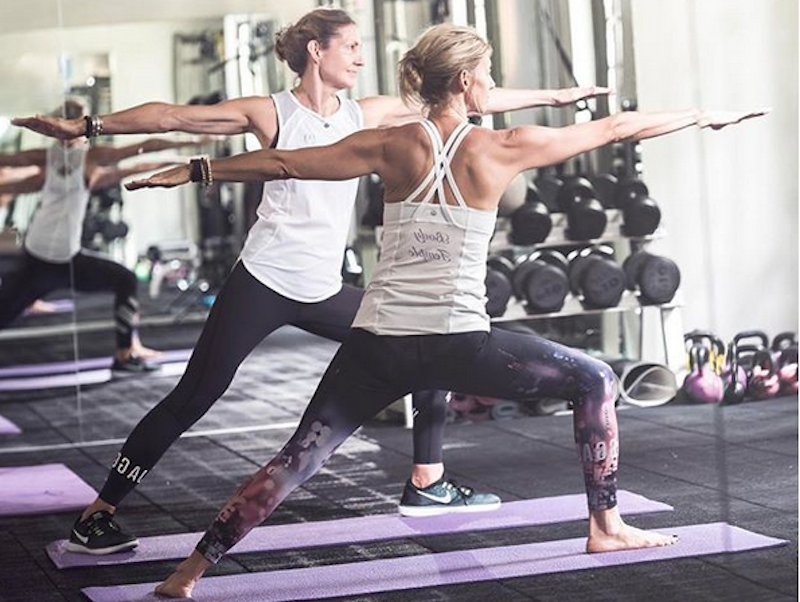 Top Yoga Studio Near You in Singapore: Freedom Yoga (Holland Village)
From Acroyoga to Yin, to a combination of HIIT and traditional yoga postures, to their signature SoulFlow class - where dance meets asanas in a choreographed yoga flow, classes are accessible and you get to choose which fits your practice for the day!
In addition to their Holland Village space, check out their sanctuary right in the middle of Singapore's CBD at Cecil Street and Amoy Street.
Read more about FREEDOM YOGA and flow at the studio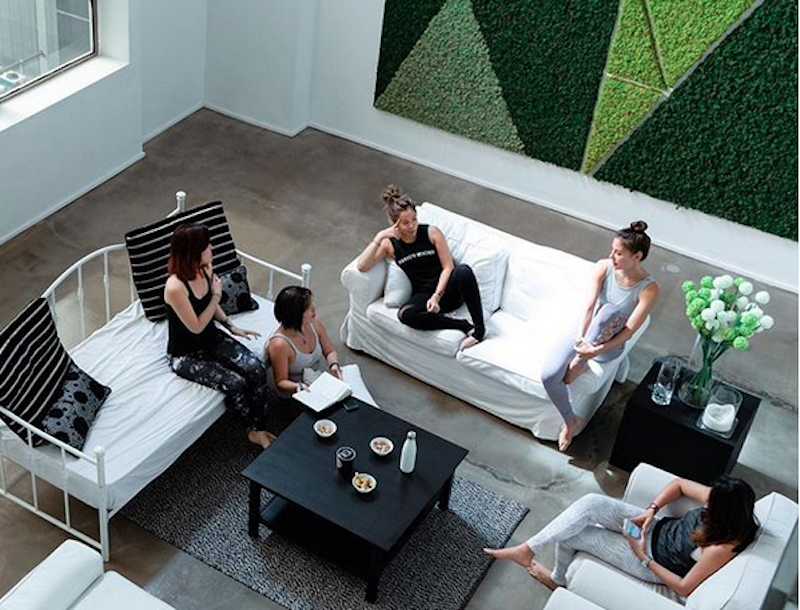 Top Yoga Studio Near You in Singapore: Hom Yoga (Orchard Central)
Established as a space for self discovery, transformation and empowerment through high-quality yoga teachings, you can expect a variety of flow hot yoga classes, as well as non-heated Yin Yang, Universal and Ashtanga. The brand also looks at empowering other women through community classes, with proceeds raised from the sessions donated to UN Women.
Discover HOM YOGA and hangout at the studio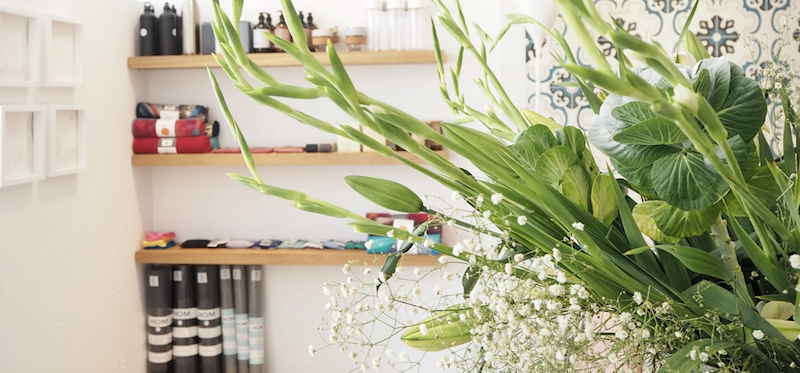 Top Yoga Studio Near You in Singapore: Skyline Aqua (Beach Road)
Their FloatFit YOGA class is a 30 minute Vinyasa yoga session on water. Merging breath and movement to strengthen the body and mind. The water challenges your stability, so be prepared to work that core!
Read more about SKYLINE AQUA and float with your SweatBuddy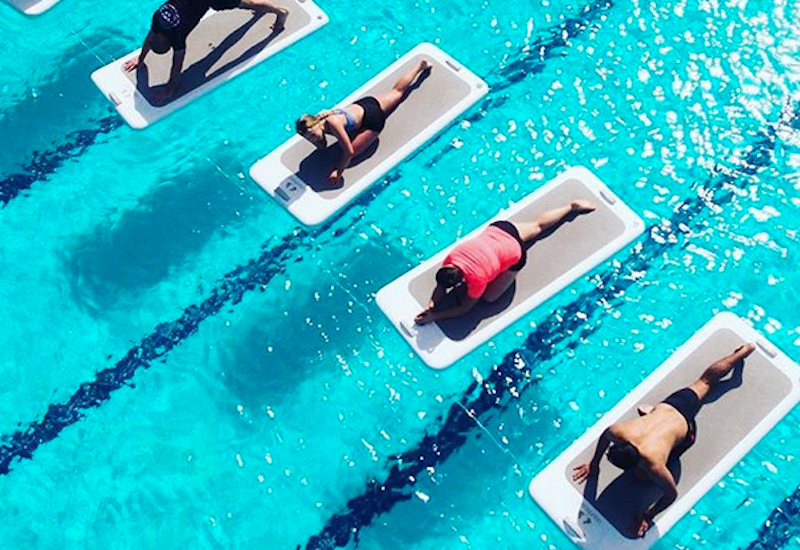 Top Yoga Studio Near You in Singapore: Yoga Movement (East Coast)
Helmed by the talented singer-songwriter Alicia Pan and her husband Peter Thew, Yoga Movement is branded on accessibility - for the weekend warrior, the after work & over worked, yoga rookies and the all-star levitating super yogi. Select from multi-levelled classes including Basics, Monster Hot, Power and Zen. Alternatively, join in their workshops to master difficult yoga poses such as your handstand, chinstand, headstand and more. Pssst, did we mention...you may bump into celebrities like Tabitha Nauser and Liv Lo too!
With classes running from 7am and the last class at 8:30pm, this is the place for busy east-siders to get into their asanas.
Read more about YOGA MOVEMENT and get into your asanas at the studio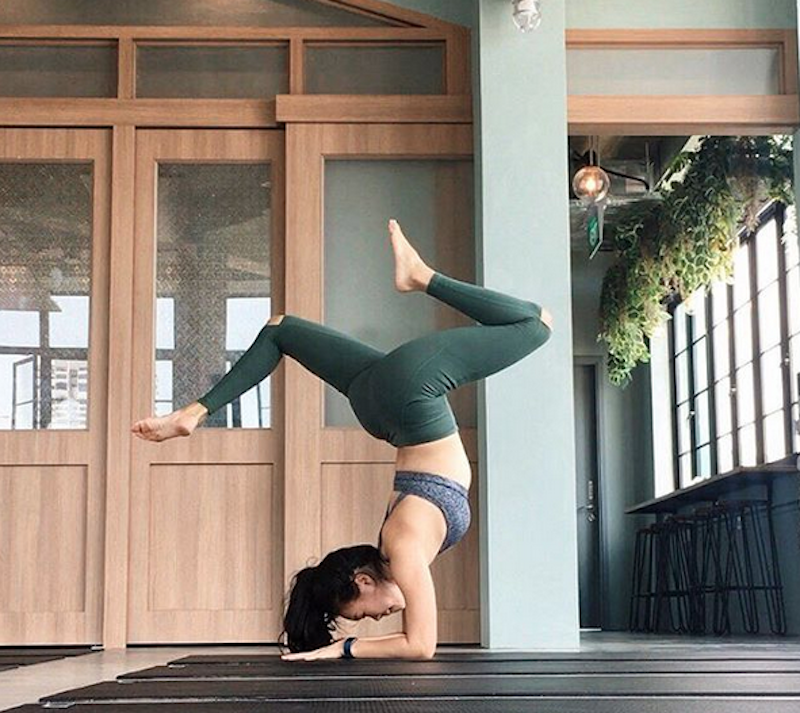 Top Yoga Studio Near You in Singapore: YOCO Loft (East Coast)
One more for the East of Singapore! Classes are kept small in their cozy, relaxing environment. So if you're new to the practice, you can be sure you'll be guided well. Beginner friendly classes are also labelled clearly on the schedule, with different types of classes available. We say yay to more options! YOCO Loft, together with The Yoga Collective, are co-founded by Sandra Riley Tang of Singaporean music band - The Sam Willows.
Read more about YOCO LOFT and get cozy at the studio
Top Yoga Studio Near You in Singapore: Arena FlyWith Fitness
Multi-level yoga classes, including restorative and stretch & align classes for those looking for a more relaxing practice. You'll also find Aerial yoga as part of their offerings, with beginner and intermediate levels available. Feel grounded and uplifted all at the same time!
Pick up aerial yoga skills with ARENA FLYWITH FITNESS and hangout at the studio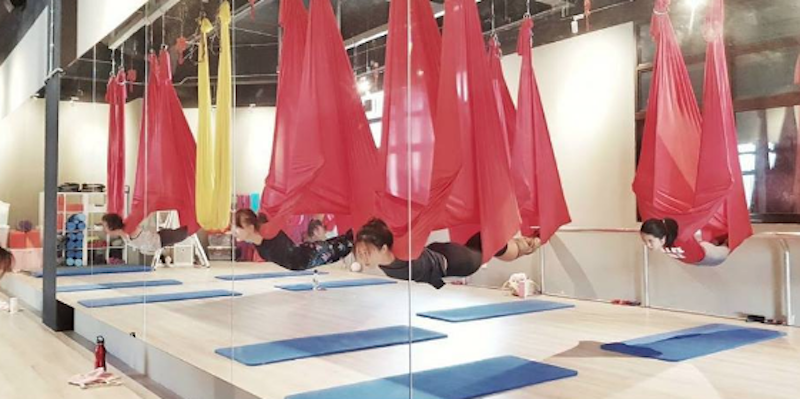 Top Yoga Studio Near You in Singapore: Meraki Yoga (One-North)
Nestled within the lush peaceful greenery of One North, Buona Vista; Meraki Yoga offers both hot and non-hot yoga. You'll find foundation classes, Yin, Ashtanga and their signature F.U.N class. This class introduces cross-disciplinary techniques and props on the mat to stimulate muscles and fascia in order to balance the elements that are missing in a traditional yoga practice.
Discover MERAKI YOGA and hangout at the studio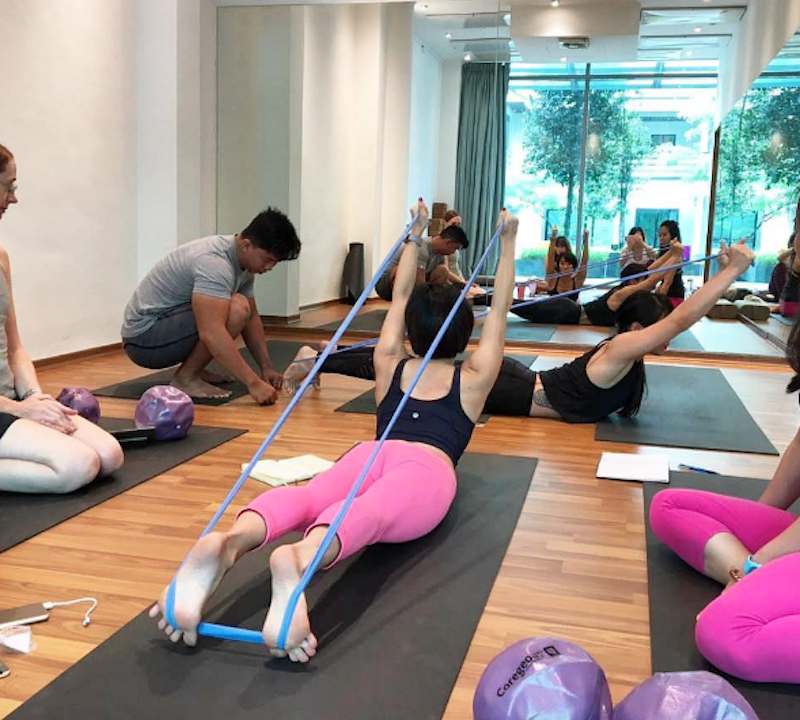 Top Yoga Studio Near You in Singapore: Yoga Lab (East Coast)
Yoga Lab was founded by Jasmine Chong, offering a wide range of classes and programmes suitable from beginners to experienced yogis. From Yin, to hot yoga, and even pre-natal yoga, there's something for everyone to get moving. Explore your physical wellness and experiment with postures & poses.
Located along East Coast Road.
Explore new poses with YOGA LAB and hangout at the studio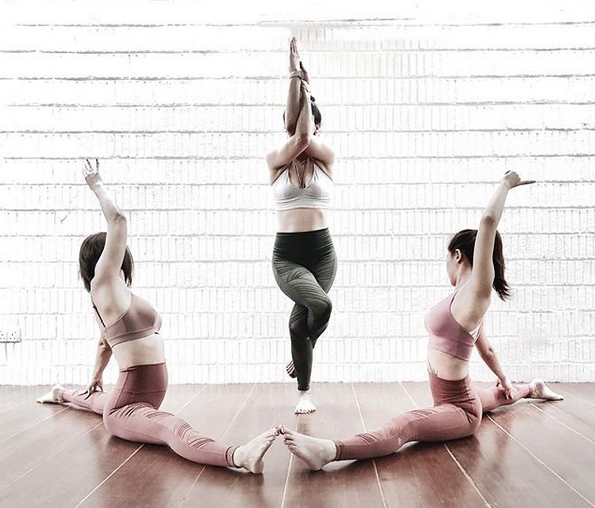 ---
With the location-based platform, Broc & Bells allows you to search for studios near you, curated by the community - so you can save time on searches and unnecessary travel!
To get the most out of your fitness training and reach your health & wellness goals in a sustainable manner, why not consider finding a like-minded person who enjoys yoga (just as much as you do), to hold one another accountable, as well as plan your restorative sessions, together?
Find me a SweatBuddy!
Read more: Improve your physical & mental wellbeing by building strong social connections at the gym.
Questions? Know of an amazing Yoga studio we should include? Email: [email protected].