[EVENT] Broc & Bells X Autobus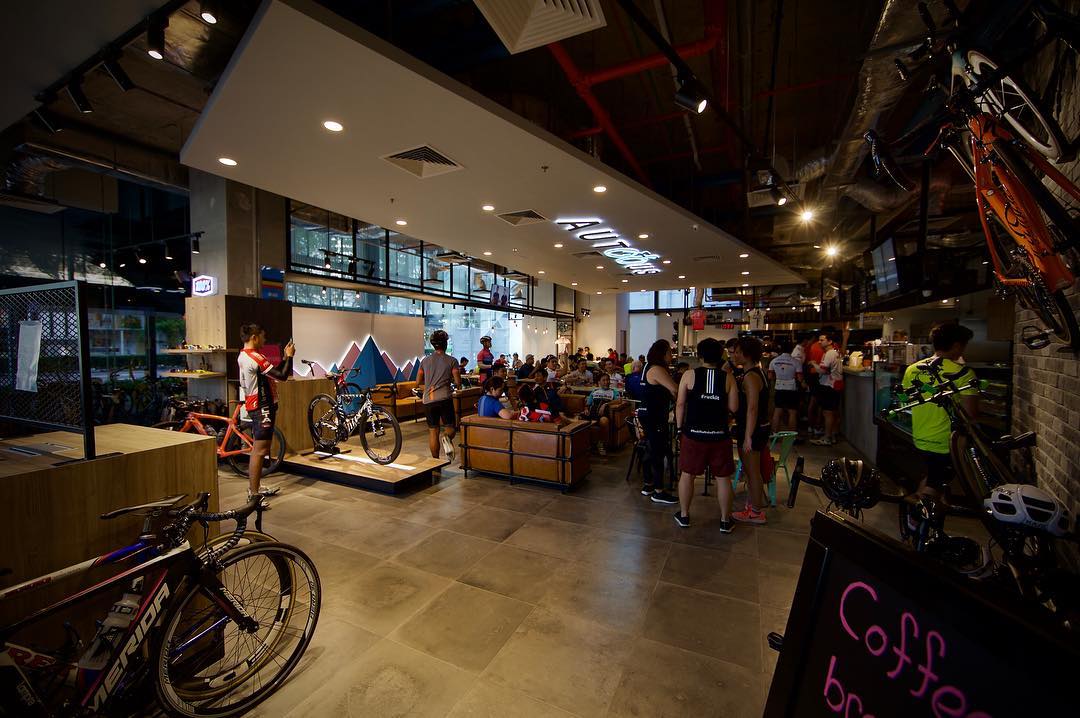 In the following experiences, Broc & Bells partners with The Autobus at one of the hottest lifestyle destinations in the city - OUE Downtown Gallery over a 4-part series in Oct & Nov 2017.
SWEATWORK and meet like-minded individuals over inspiring healthy experiences!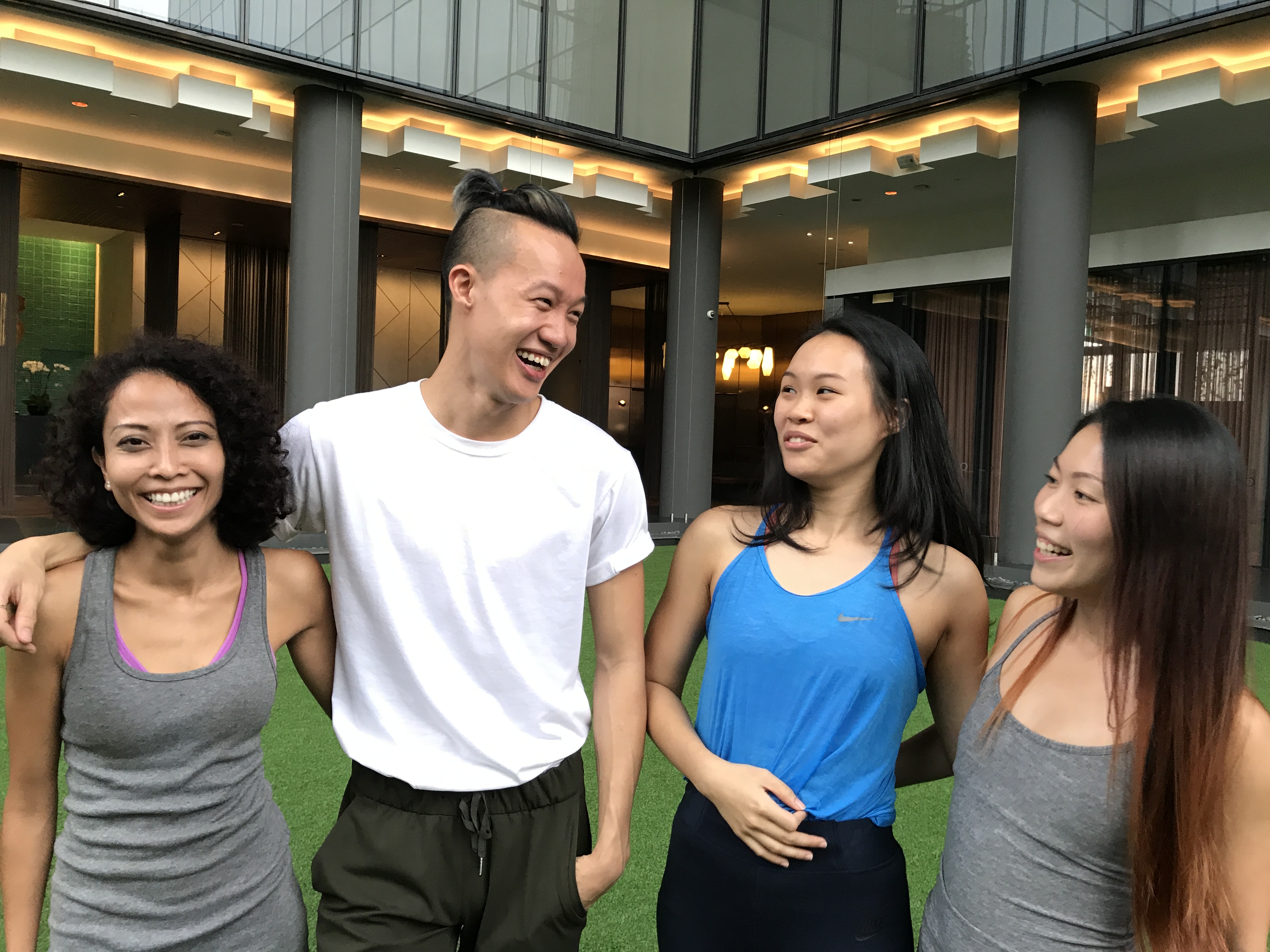 Sweatworking Schedule:

6:45pm - Registration Starts & Networking
7:30pm - Sweat Sesh
8:45pm onwards - Mingle
Venue: The Autobus

6A Shenton Way, OUE Downtown Gallery, Singapore 068815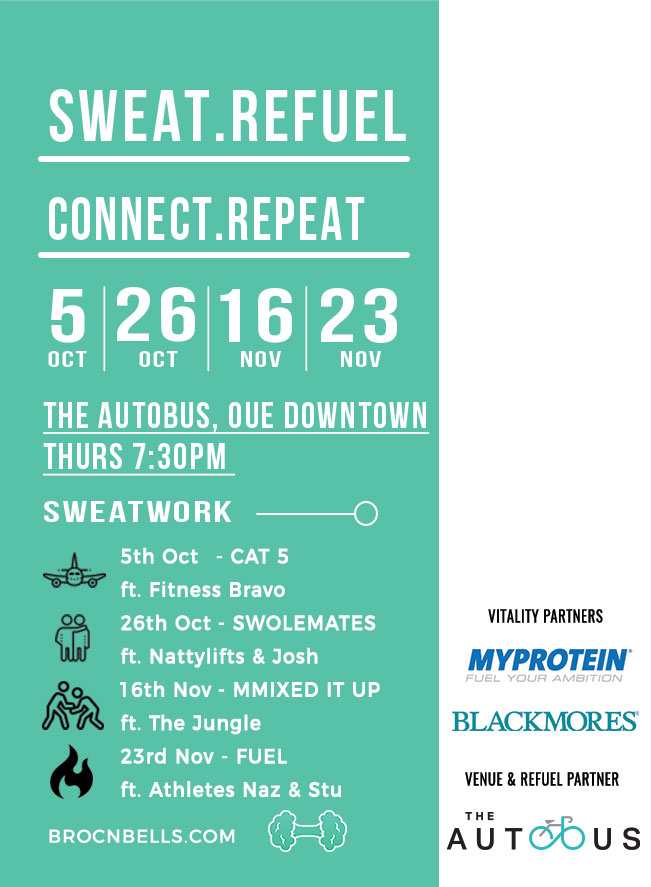 [Experience 1] Broc & Bells X Fitness Bravo presenting: CAT 5
Date: Thurs, 5 Oct 2017 (7:30pm)
For Travellers & Citizens of the World
Who has skipped a workout while you were travelling as you had "no time", "no space in the room" or just got too lazy?
Whether you're on your regular leisure & business travel, or hiding from the Cat 5 Typhoon, the trainers from Fitness Bravo will take you through travel-friendly movements...which you can do even in the smallest of your hotel rooms!
More importantly, meet like-minded individuals who are travel-lovers, fly frequently for work, or perhaps, are a pilot / crew in the travel industry!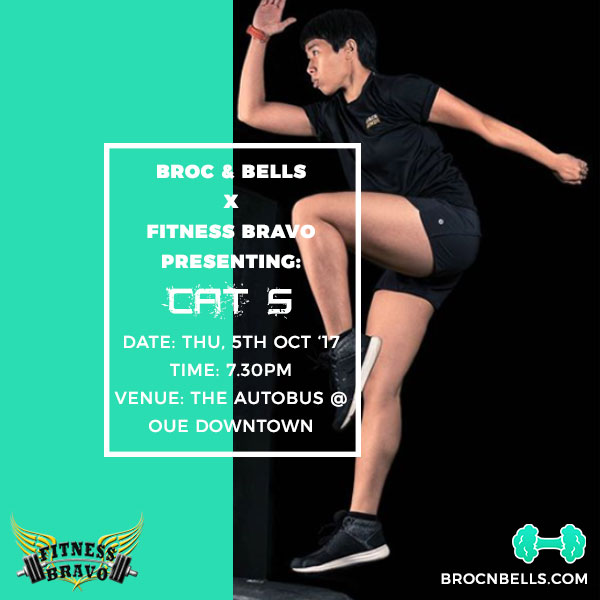 About Fitness Bravo:
Known for their high intensity interval training group fitness classes, their signature SHIIT (nope, no typo here) training will challenge your limits!
[Experience 2] Broc & Bells X Nattylifts & Josh presenting: SWOLEMATES
Date: Thurs, 26 Oct 2017 (7:30pm)
Co-led by the eligible power duo, Josh - a F45 trainer @ Amoy St, Myprotein ambassador & lawyer-to-be, and Nat (@nattylifts) - an Under Armour, Fitbit Ambassador and a finance professional by day... these two personalities are looking to bring the house down!
Whether you are a couple, BFFs, or newly found SweatBuddies, come have some good fun & sweat it out with SweatBuddy drills designed in a less intimidating group setting.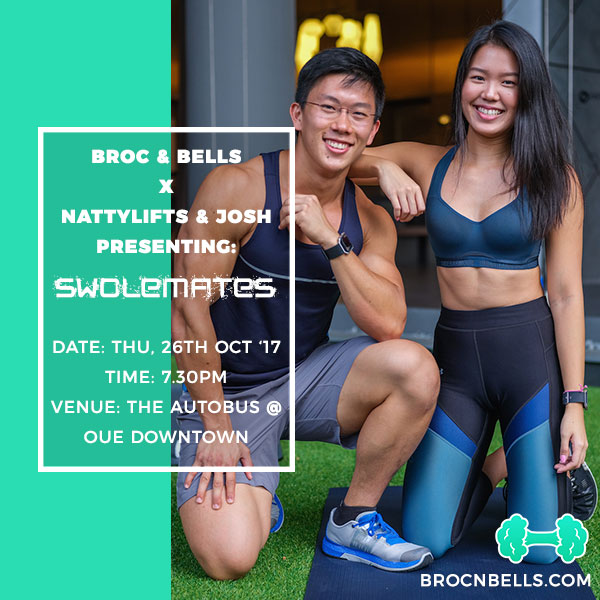 [Experience 3] Broc & Bells X The Jungle presenting: MMIXED IT UP
Date: Thurs, 16 Nov 2017 (7:30pm)
It's sweatworking time for all you ladies and gentlemen in the HR & Media/PR Industry.
Let's take things up a notch with some Muay Thai 101, followed by a quick HIIT session. Designed by the team behind The Jungle (who are ex-corporate professionals themselves), they sure know how to create a fun, non-aggressive & encouraging environment!
Who's game? ;)
P.s. Attire: active wear + track shoes.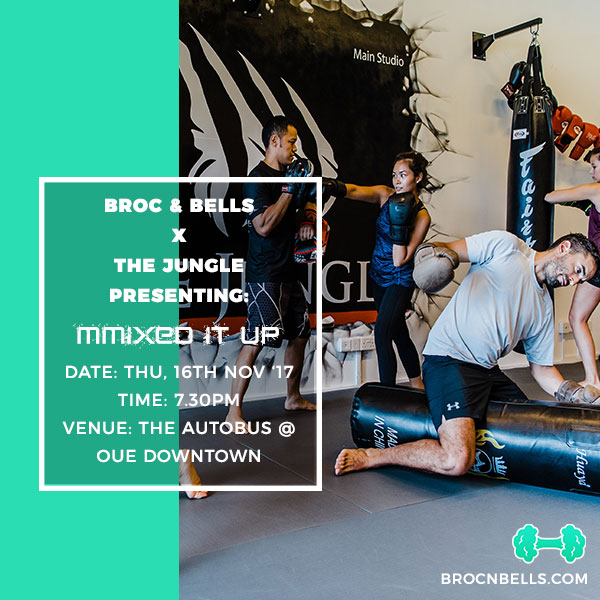 [Experience 4] Broc & Bells X Athletes Naz & Stu presenting: FUEL
Date: Thurs, 23 Nov 2017 (7:30pm)
Learn quick nutrition tips from the 'strongest couple in Singapore' (hint: they do not eat chicken & broccoli for every meal!) - UFIT Personal Trainer Stuart Diplock & CrossFit Tanjong Pagar Coach Nazharia Schifra - to fuel your bodies well.
Fuel new friendships or flames with the team-based workout - adapted to emulate the renowned power of communities in CrossFit gyms. Here's your chance to meet your new SweatBuddies!
Looking to meet a like-minded SweatBuddy? We've got you covered.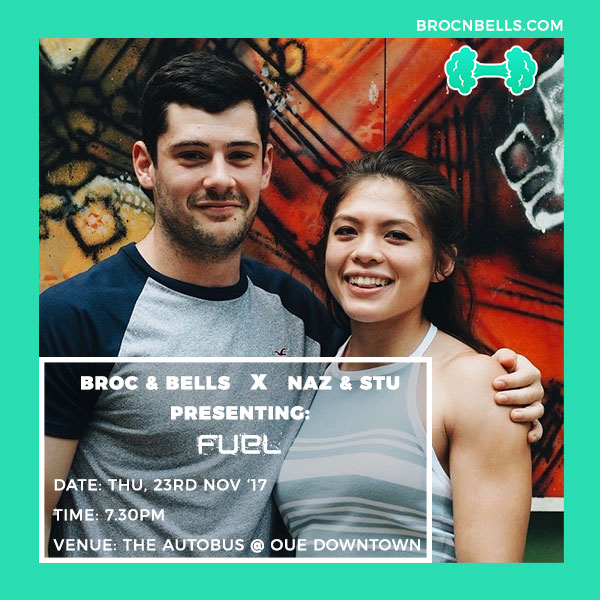 ---
About Broc & Bells:
Short for Broccoli & Dumbbells, BrocnBells.com is a social platform to meet like-minded people over health & fitness – connect over your favorite workout, healthy cafe hangouts and activities near you. Make real life healthy connections.
About The Autobus:
The Autobus is helmed by former Restaurant Ember chef, and run by owner, Alan and his wife, Singapore's top Ironman triathlete. A community-driven space focused on serving food that is real, whole and natural.