Stand Up Paddling in Singapore: A Weekend Adventure with Your SweatBuddy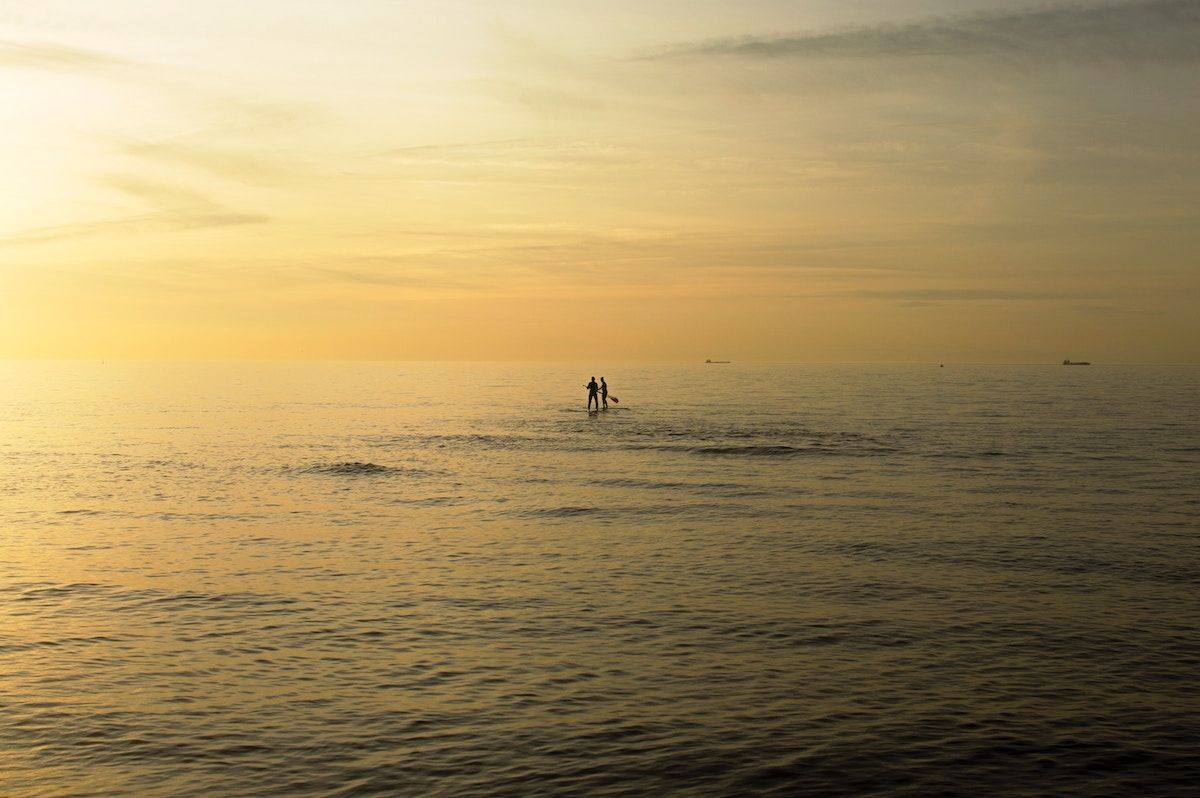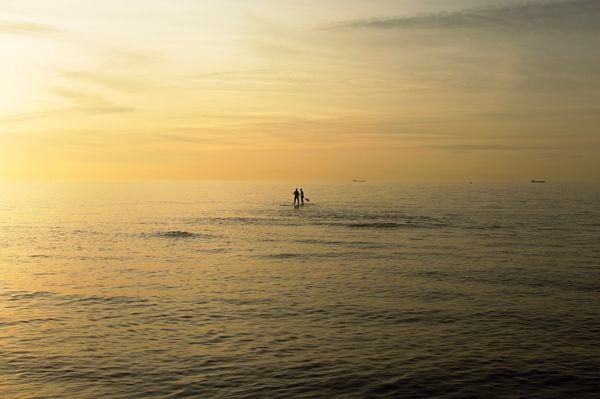 Singapore is an island nation surrounded by calm seas, with little to no surf or wind. These conditions make stand-up paddle boarding (SUP) in Singapore the perfect activity to explore, have fun, and get fit while enjoying the endless expanse of the ocean.
Enjoy the diversity of the paddleboard. You can simply soak up the day on the sea relaxing on your board or put in a grueling pace paddling through the waters for a tremendous workout. SUP Yoga in Singapore is now a thing too. Breathe, connect and start your practice on the board, which demands balance, strength and focus.
The key to stand up paddle boarding is feeling comfortable and safe in the water. If you are not a strong swimmer, make sure you wear a life vest. If you don't know the currents, ask someone if there are specifics you should be aware of. If you don't feel comfortable standing up, you can still get a great workout paddling from the kneeling position or even laying down on your stomach.
Again, get your SweatBuddy, not only for fun but safety on the water, and get out there and paddle for a good weekend recreational adventure!
STAND UP PADDLEBOARDING in Singapore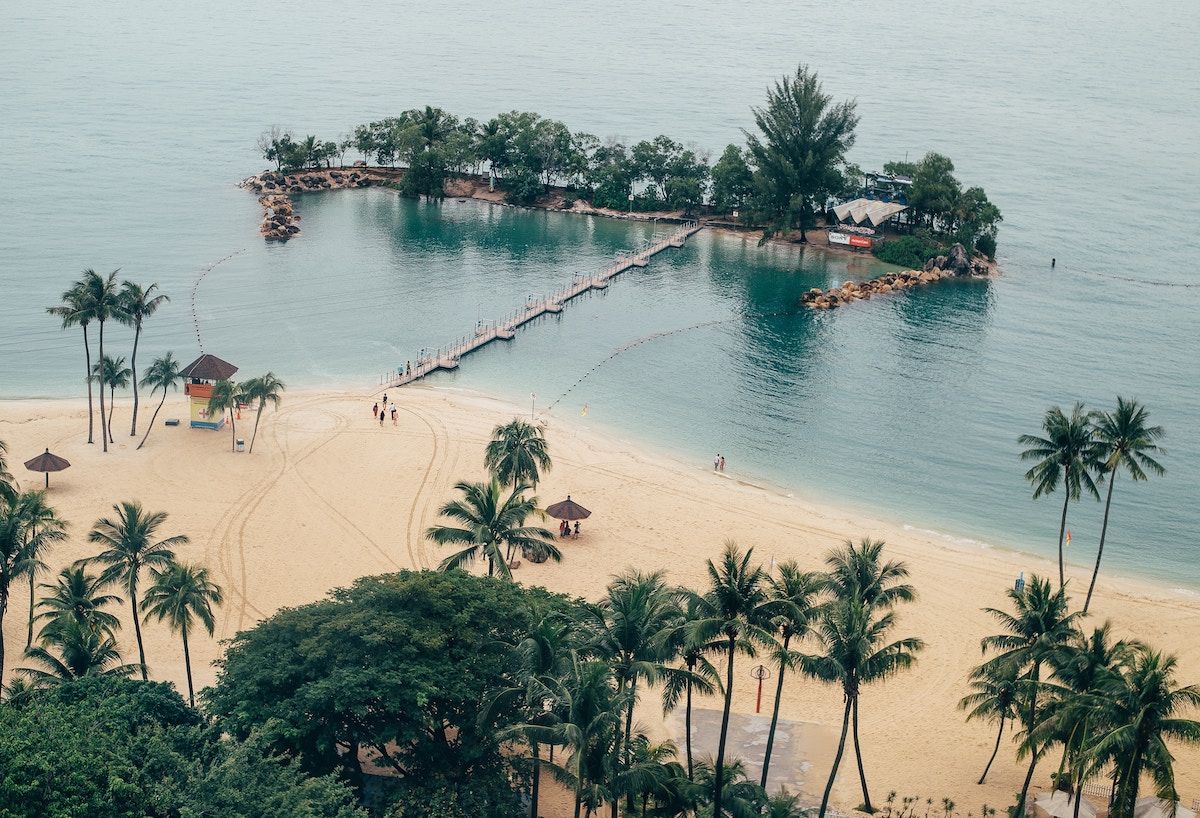 SUP in Singapore: SENTOSA SILOSO BEACH
Difficulty: Easy
Siloso beach located on Singapore's Sentosa island is the perfect place for beginners to get their sea legs. Ola Beach Club has rental options at an hourly rate, and provides an option for a two hour class and tour.
Siloso is great for beginners because of the easy beach start made more calm by the manmade jetties, designed to prevent waves from washing away the beach. Slow and steady on the paddle board is key. If you get comfortable in the calm protected waters, you can venture out in the sea beyond the jetty for a little added difficulty.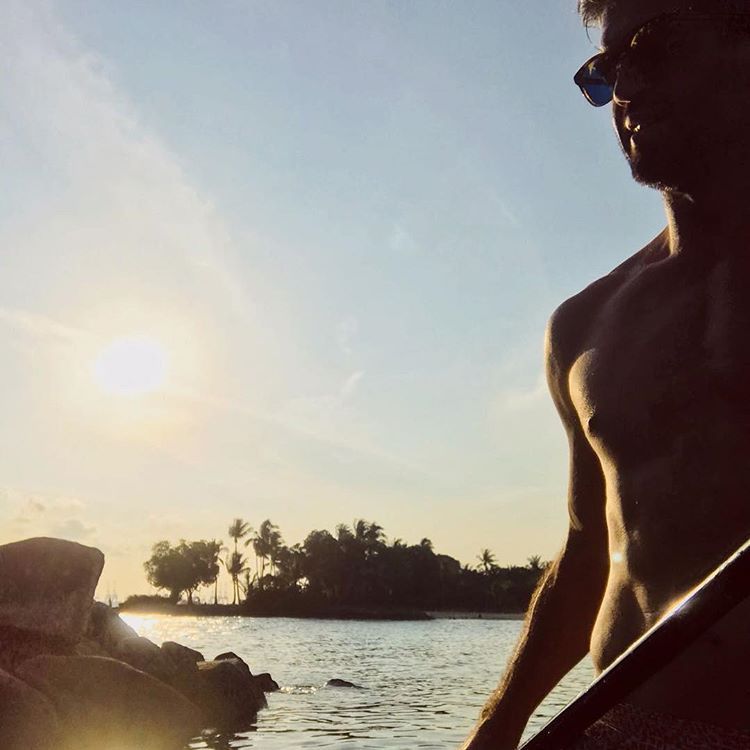 SUP in Singapore: EAST COAST PARK
Difficulty: Moderate to Hard
Stand-Up Paddling in Singapore at East Coast Park adds more of a challenge because of the lack of protection from the open sea. There are no big surges of waves, but even during a calm period, it will be more turbulent than the waters at Sentosa.
In addition to choppier waters, there are currents you need to be aware of. Ask the rental attendant for information and stay within your limits of comfort. Check out Aloha Sea Sports for a variety of board rental options. This rental spot is also close to the famous East Coast Lagoon Food Centre that provides a quintessential Singaporean Hawker experience - perfect for an after workout weekend cheat meal ;).
Getting outdoors to exercise and exploring a city with your SweatBuddy or a group of people is one of the best ways to break up the routine of your busy life, make meaningful connections with like-minded people, and get fit while doing so. Your health and happiness are critically linked to the community you surround yourself with.
Community is a group of people who show up to support you. Support comes in many different forms and literally just showing up is all it takes. We don't have to know how to support each other because every situation is different, but the more we continuously commit to showing up together, the better we get at figuring that out. No one was ever meant to do anything alone except foster a deep sense of self-love, self-respect and self-discipline.
Let's work together to find people who support you in that endeavor!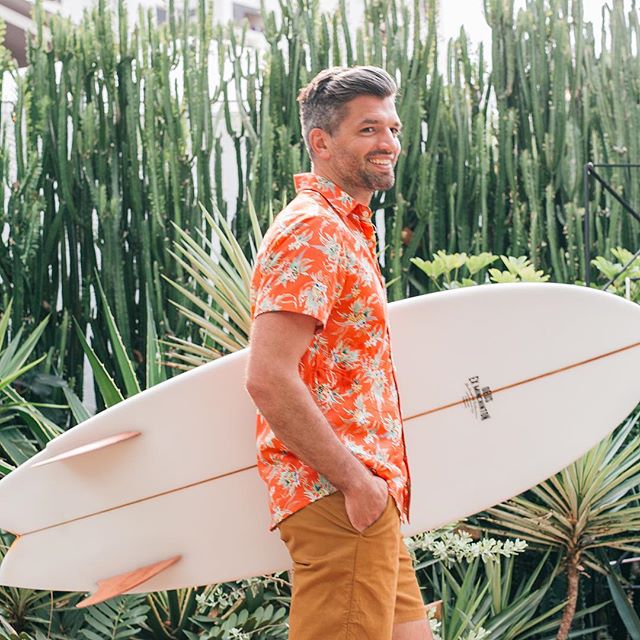 ---
Article contributed by BrocnBells.com Ambassador and chiropractor Dr. Jesse Timm. Jesse enjoys taking his own paddle board to Tanjong Beach Club, as well as other areas of Singapore during his leisure time. He has been in Singapore for over 8 years and used to host our fortnightly Run X HIIT sessions.
Any questions? Drop us a note at: [email protected].