The Must Go Health, Fitness & Wellness Festivals and Events in Asia 2019: Your Complete Guide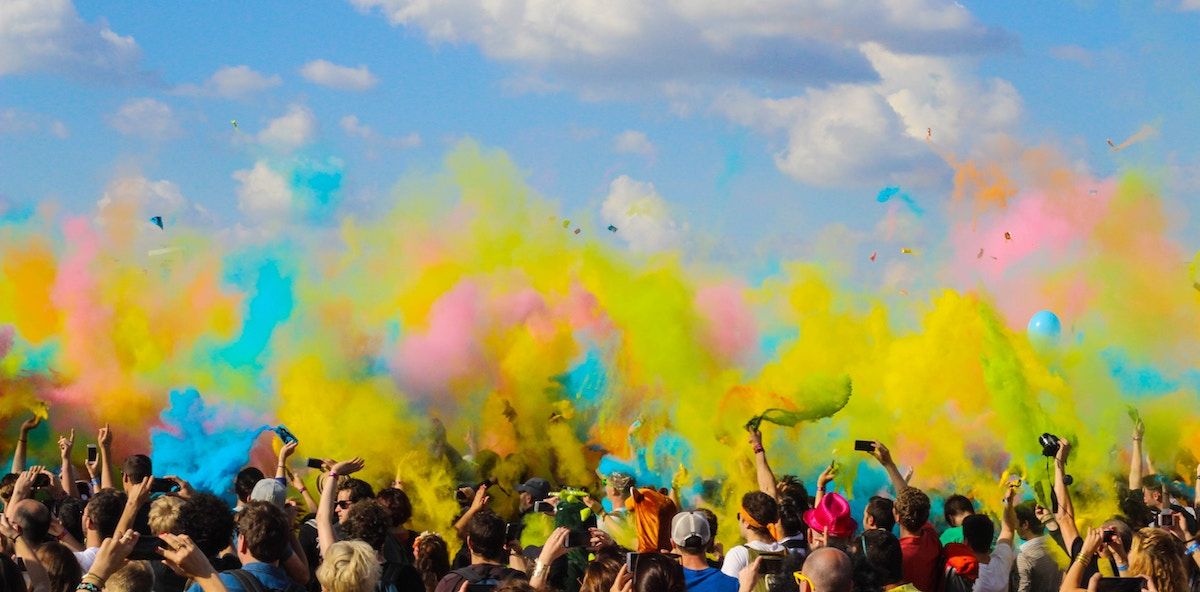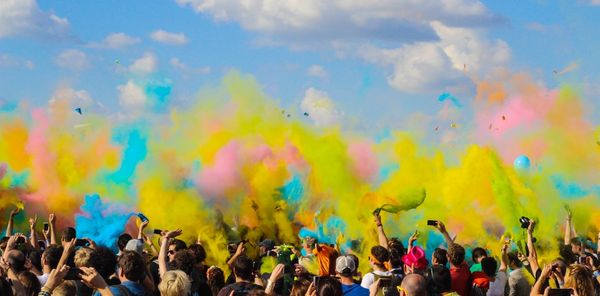 The global wellness industry is now a US$4.2 trillion market. Correspondingly, the line-up of Health, Fitness and Wellness Festivals which makes up a proportion of the Wellness Tourism segment continues to grow worldwide in 2019.
Wanderlust Festivals hosted across major cities in USA and Canada; Daybreaker morning dance rave parties that will start your day with intention & energy, with editions in Hong Kong and Shanghai; In goop Health expanding to London with the latest wellness topics like CBD, matcha, kombucha and mushroom tonics - launched by global celebrity Gwyneth Paltrow; Wellfest in Ireland; Telluride Yoga Festival amidst the mountains & canyons of Colorado, USA; Balance Festival in London and Soul Circus in the Cotswolds, UK...
Looking at Asia - what are the popular Health, Fitness & Wellness Festivals that are homegrown and sprouting up across the region? What are the must-attend events that can inspire you to be more mindful about how you move, what you eat, who you hang out with, how you think, and how you can impact the community and environment? Which is your next Coachella, Laneway, DJakarta Warehouse Project or ZoukOut?
Brought to you by BrocnBells.com - your social platform to meet like-minded people over health & fitness. Meet people who share a common interest of sweat and eating well, and are interested in checking out similar gym and healthy cafe hangouts as you - even while travelling. Create your FREE profile and start connecting: find your tribe to go for these festivals - together!
Must Visit Festivals in Asia 2019: Yogafest World Edition, Singapore
Date: 12-13 January 2019 (Sat-Sun)
The world has witnessed a massive growth in the number of Yoga practitioners over the past few years - think lululemon leggings, PURE Yoga, boutique Yoga studios like Yoga Movement, retreats / getaways. Singapore, ranks as the number 2 country for the search term 'Yoga' on Google Trends, as of Dec 2018.
Yogafest aims to move, discover and unite everybody with Yoga - a festival weekend with world iconic yogis including global experts such as Sean Phelps who has over 200K followers on Instagram. Other people in the line up include Asia talent like Nor Soraya from KL, Malaysia, Hung from Vietnam, as well as others from India, Hong Kong, homegrown talent from Singapore and more.
Location: Singapore
Get your tickets here. 1-day and full weekend passes available.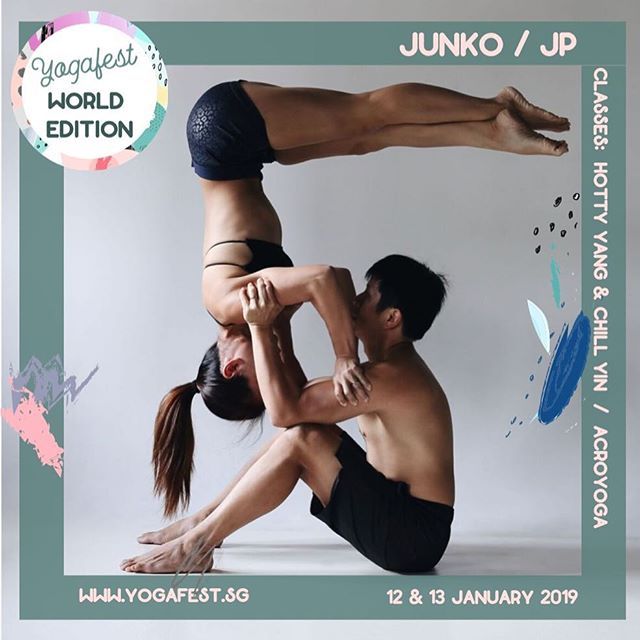 Must Visit Festivals in Asia 2019: BaliSpirit Festival, Ubud Bali
Date: 24-31 March 2019 (week long)
Yoga & Meditation. Dance & Martial Arts. Heal with Sound Therapy & Breathwork. Music Nights and more. From Qi Gong Master Ronan Tang from China to local Indonesian practitioners to cacao ceremony and ecstatic dance, you can expect both mainstream performances and unique spiritual experiences.
Established in 2008, the founders of the festival are also committed to nourishing the local communities of Bali.
Location: Ubud, Bali
Get your tickets here.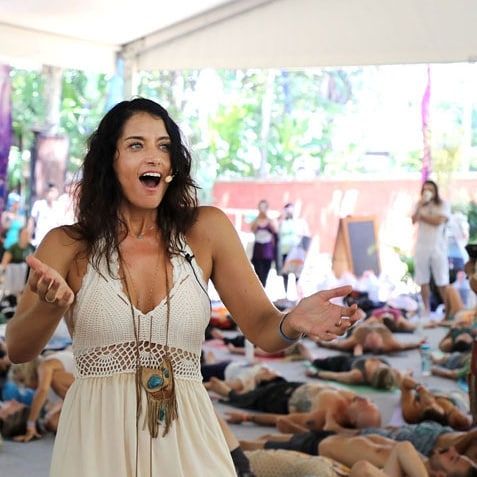 Must Visit Festivals in Asia 2019: FitnessFest, Singapore
Date: 27 April 2019 (Sat)
The brainchild of Tricia Sokolovitch - this event is now back for its 3rd edition. Global fitness influencers like Bikini Body Guides' (BBG) Kayla Itsines with over 10 million followers and Blogilates' Cassey Ho have previously presented on its stage...who will it be in 2019? (Hint: Another celebrity trainer from the SWEAT app ;))
This is your opportunity to discover different fitness class types such as Aerial, Bouldering, Boxing, Bounce, Calisthenics, CrossFit, HIIT, Spin, Yoga, Pilates, Barre and more.
Read: Here's why you need a SweatBuddy to workout and attend the festival with.
Location: Singapore
Tickets here.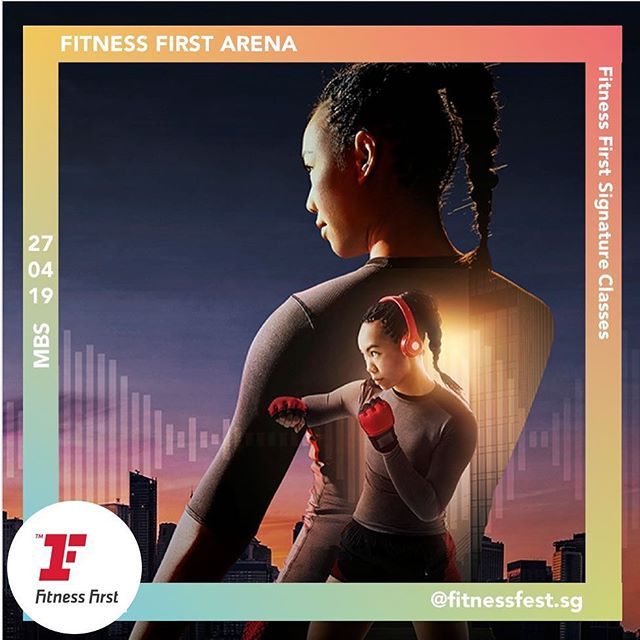 Must Visit Festivals in Asia 2019: IRIS: Your Escape, HK
Date: 27-28 April 2019 (Sat-Sun)
Hong Kong's iconic Health & Wellness Festival. Catch leading local fitness & Yoga influencers like ChauKei Ngai, Coffee Lam, and Rosemary Vandenbroucke of PURE Yoga. Discover and wander around the marketplace with conscious apparel, Yoga mats, vegan food stalls, essential oils, and more.
Location: Hong Kong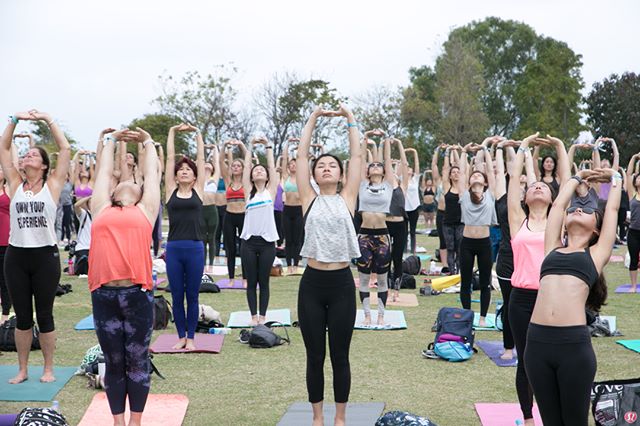 Must Visit Festivals in Asia 2019: Glow Festival, Singapore
Date: 25 May 2019 (Sat)
AIA Glow Festival combines a couple of elements for you to reset, refresh, recharge. From Yoga for all levels ft. internationally renowed teachers like Queen of Handstand Marysia Do, Laura Kasperzak to amazing live music from Rudimental, The Sam Willows, as well as a 5km charity fun run and mouthwatering festival feasts.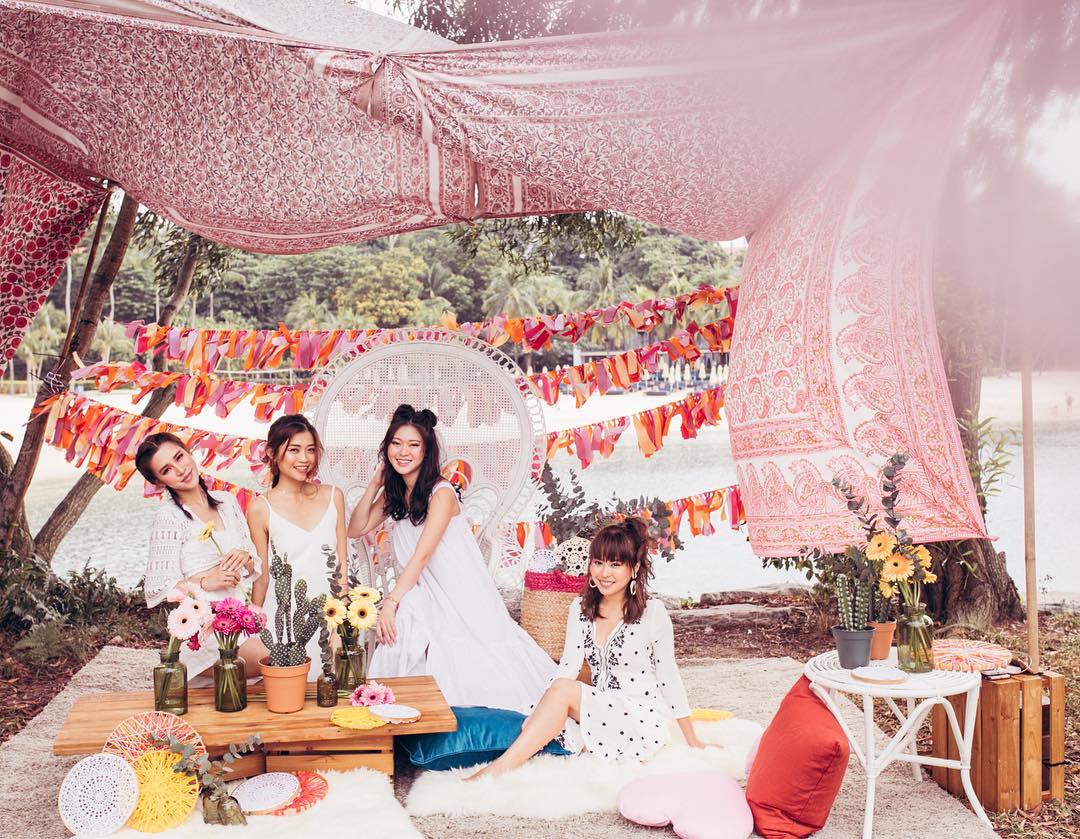 Must Visit Events in Asia 2019: International Champions Cup, Singapore
Date: 20-21 July 2019 (Sat-Sun)
The International Champions Cup in Singapore will see Premier League giants Manchester United and Tottenham Hotspur, as well as Italian Serie A heavyweights Juventus and Inter.
The new-look two match, four team format will be held over a single weekend ij Singapore's National Stadium, promising local and travelling fans a spectacular football treat.
Any soccer fans here? Hear the Kallang Wave roar and a blast back to the past with these football legends like Dwight Yorke and Teddy Sheringham.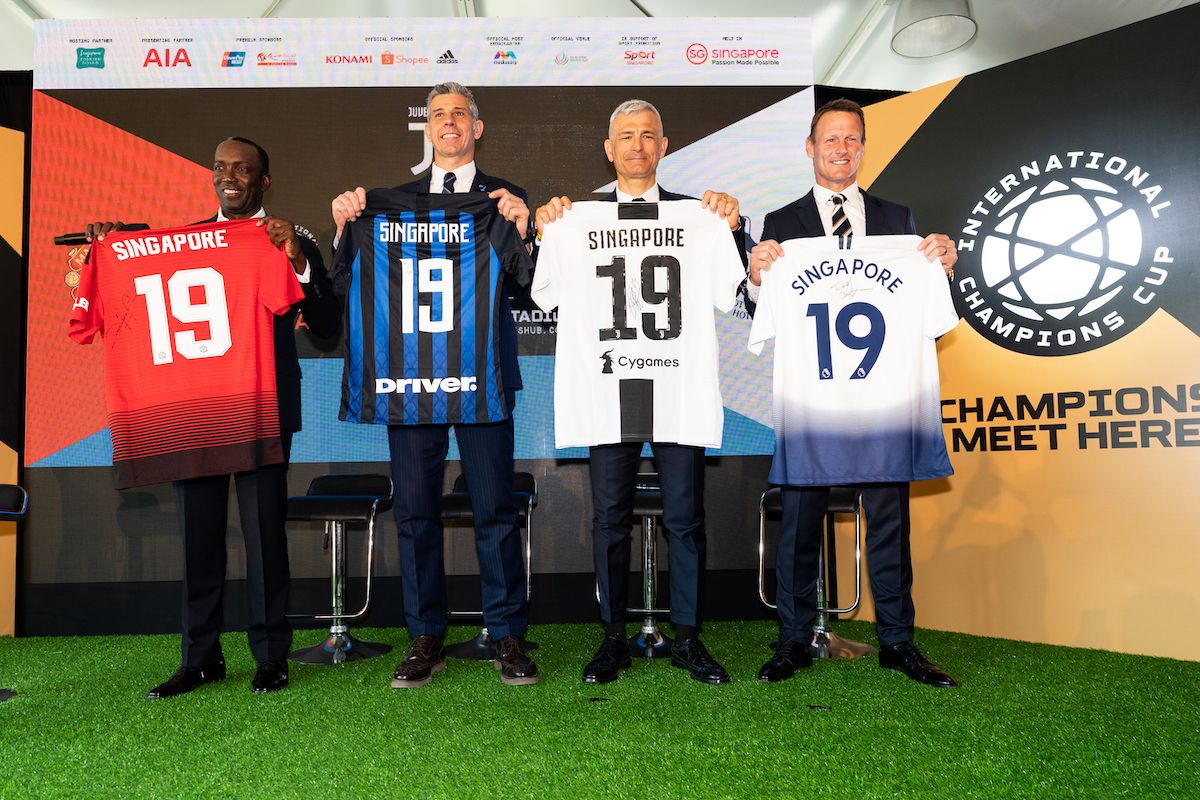 Must Visit Festivals in Asia 2019: Wonderfruit, Pattaya Thailand
Date: 12-16 Dec 2019 (Thurs-Mon)
From talk-provoking conversations and workshops to inspire change, to award winning chefs and sustainable dining feasts, to architecture, installations & immersive performances, to laughter Yoga, music stages and family-fun adventures. Book an AirBnb or hotel, pick a RV boutique camper, or go 'glamping' - a luxury experience with Camp Kerala...We've heard from many in the community singing praises of the annual event experience - "Burning Man of Asia", "one of the most well-organized festivals".
Committed to environmental sustainability, attendees are asked to refrain from bringing any single-use plastic onto the site, encouraged to purchase stainless steel cups that are not only better for the planet but will also entitle one to discounts off drinks, and to keep the fields clean by disposing of waste in the recycling bins provided.
Location: Pattaya, Thailand
Get your tickets here.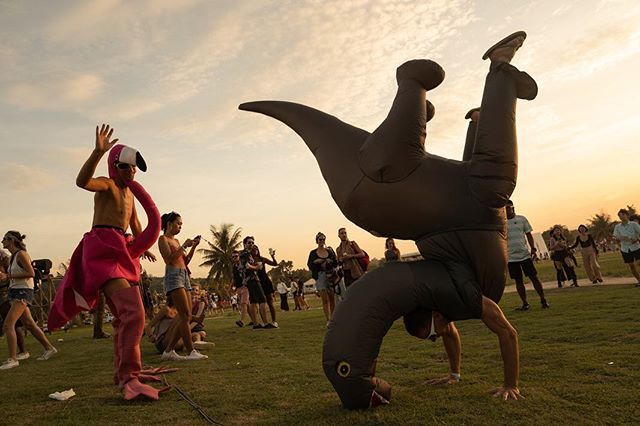 Other upcoming festivals:
The Garden Gathering, HK
Bali Vegan Festival, Indonesia
FitFest, Bangkok Thailand
Find Your SweatBuddy
Not to forget the many micro-festivals and events such as Live Better with our friends at Honeycombers and Virgin Active, as well as the many marathons and obstacle course racing like Spartan Race!
Did we miss anything? Do you know of a festival in Asia that we should include? Are you a festival organizer and are keen to share your event with our community? Drop us a note at: [email protected].