5 Basic Moves You Can Do With Your SweatBuddy - Anywhere, Anytime!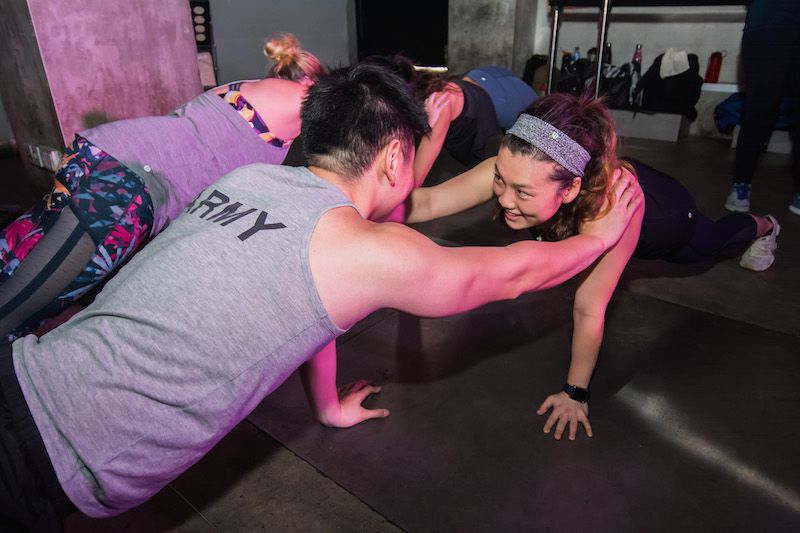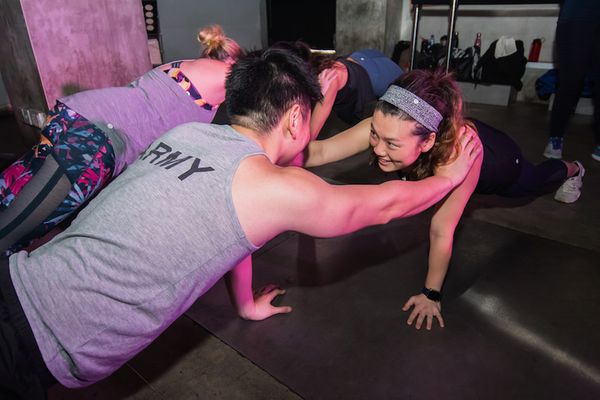 Stuck at work and have no time to attend your group fitness class? Travelling and only have a small space in your hotel room / gym? Whether your current SweatBuddy is your brother, sister, boyfriend, girlfriend, neighbour, wife, husband, mom, dad, or your newly-found bff on our online social connections platform, these simple movements will work up some good laughter and sweat!
1. SweatBuddy Plank
Work your core, glutes, hamstrings. Perfect the plank, with your SweatBuddy! Make sure your shoulders track over your wrists and keep a neutral neck & spine. Both partners lift right hand and reach towards the opposite shoulder of your partner; repeat on the other side. Aim for 8 to 12 reps.
2. Sit-Up High Five
Both partners lie face-up, knees bent, feet flat on the floor with ankles overlapping. Contract your abdominal muscles and sit up, giving a high five or friendly punch when facing partner. To increase the intensity of this, use a weighted medicine ball and take turns passing the ball to one another on each sit-up.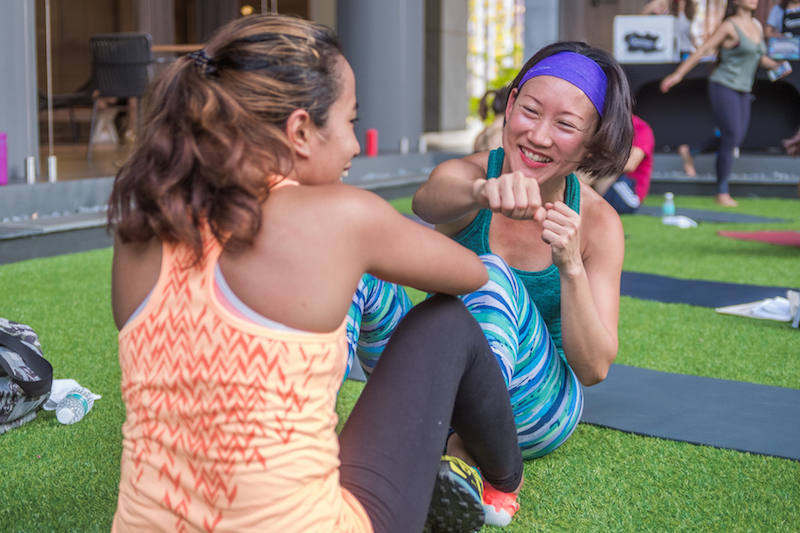 3. Synchronised High Knees
Face one another or do the movement side-by-side, and aim to be synchronised! Perform high knees by running in place, drawing knees up toward the chest as quickly as possible. Keep your back straight and abs tight. Move in intervals of 20-45 seconds.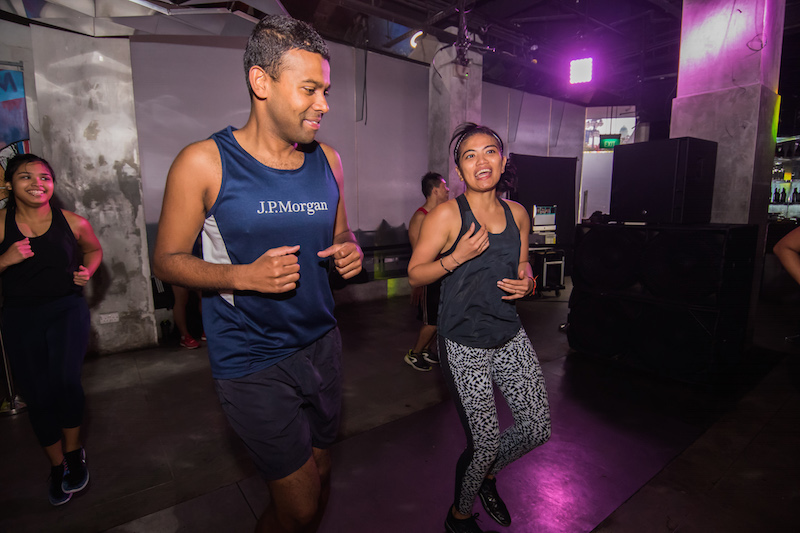 4. Partner Pulls
Grab your partner's hand and step the opposite foot forward into a strong stance facing your partner. Your goal is to keep tension the entire time you are doing this move, acting as your partner's resistance. To do this move, one person should pull arm toward armpit, while the other slowly allows arm to extend, resisting the pull. There should be slow and steady movement back and forth. Work your biceps, back and core. Keep a nice tall posture and a slight leg bend.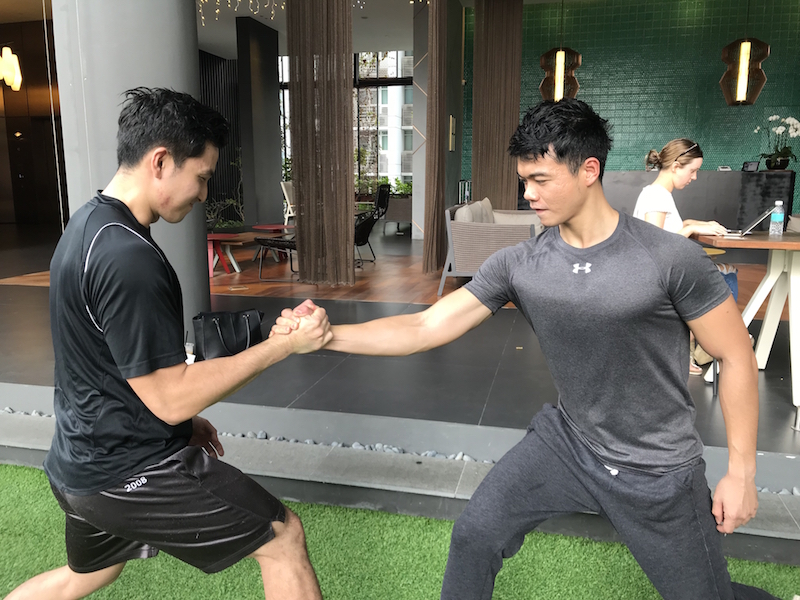 5. Namaste & indulge in meaningful conversations
Amidst your busy lifestyles at work and at home, take some time to slow down and practice mindful communication with your loved ones, or even with new SweatBuddies you meet! Find a common ground, be open, kind, and be healthy & happy - together.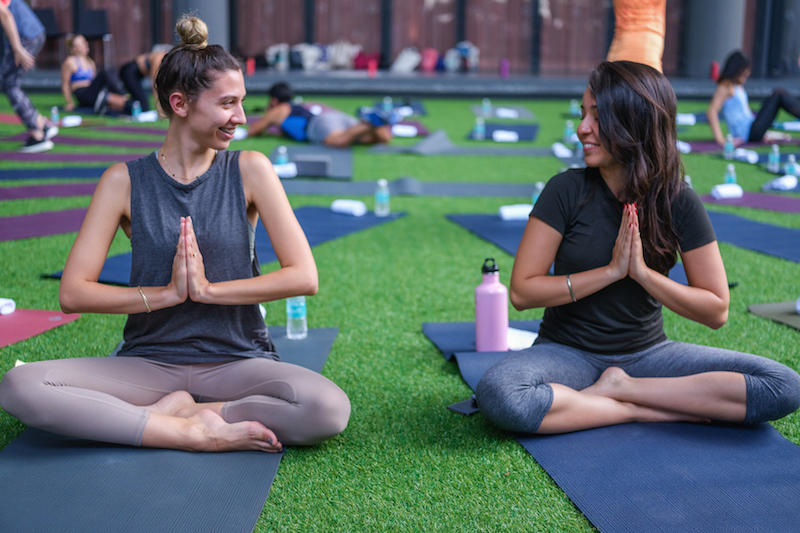 Looking for more? Check out the best strength & conditioning gyms near you in Singapore or join our fortnightly Run X HIIT social fitness sessions around Marina Bay, Singapore!
Questions or feedback? Drop us a note at: [email protected].