WFH? Stay At Home? Top 7 Healthy Food Deliveries & Online Grocery Shopping Sites in Singapore to Get You Through #Circuitbreaker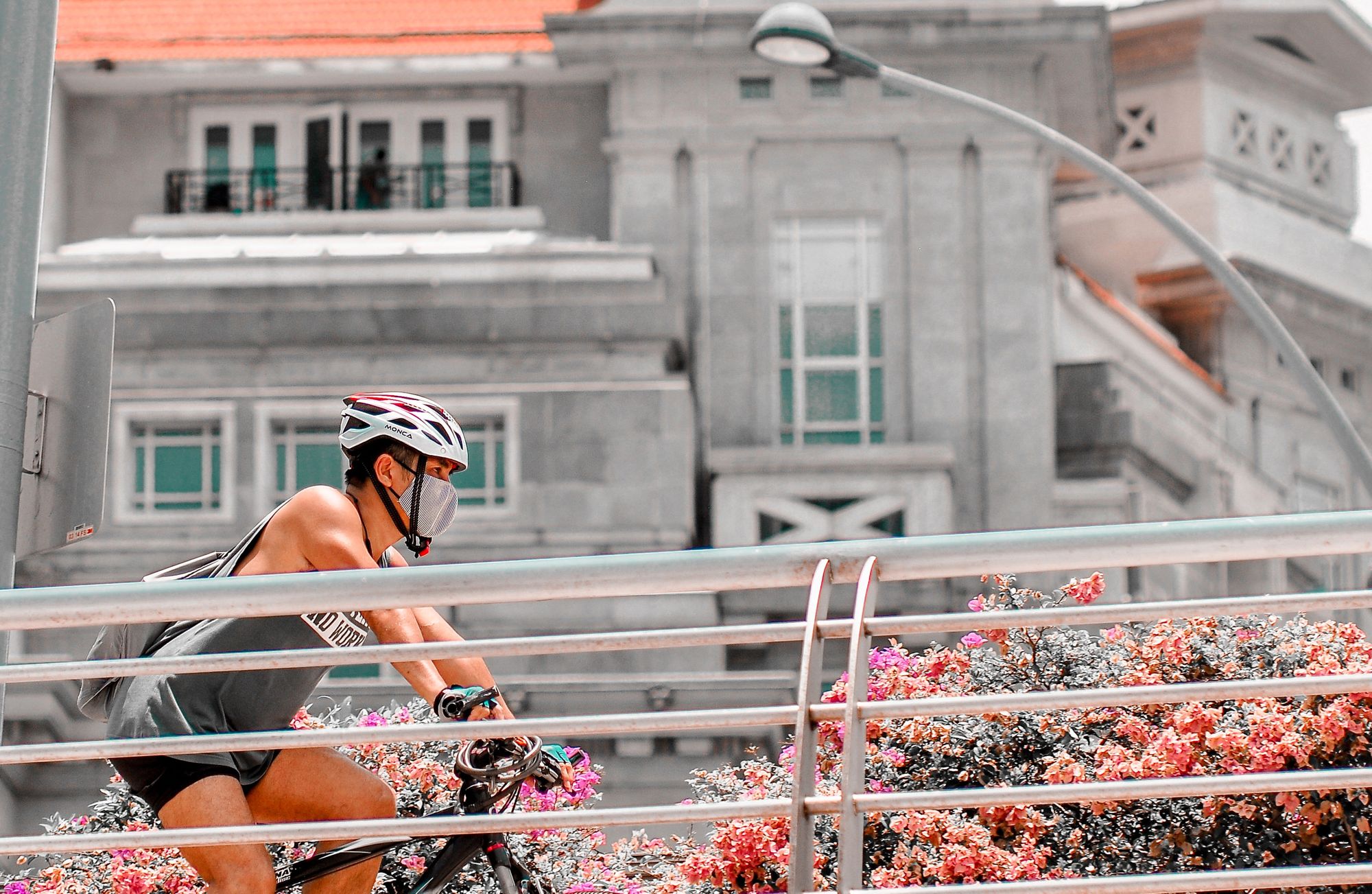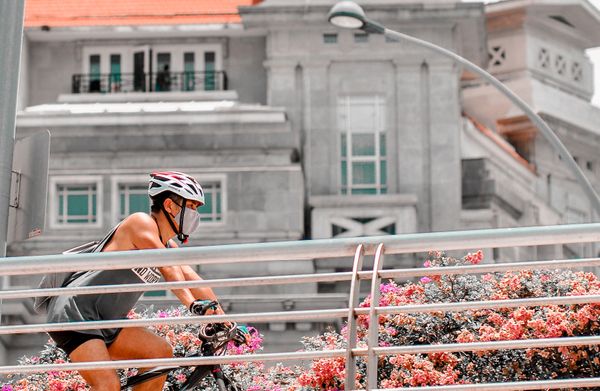 Unless you've been living under a rock, we're pretty sure you've heard of COVID-19 and the extra precautions we should all be taking:
Stay at home. Telecommuting. Reduce social gatherings, even with extended family. Maintain social distancing. Practice good personal hygiene. Wipe groceries down when you get them.
For many, it's meant having to work from home and while that may have been fun for a few days (I mean, meetings in pjs and Netflix between meetings!); if you're anything like us, you're missing community and the freedom to go to your fav cafes with friends without worrying about tables being distanced, standing behind yellow lines, or sharing food.
While the temptation to stock up on comfort food may be high, there's plenty of evidence to also ramp up your healthy eating game. Hey, it's all about balance! Eating certain foods may not prevent you from getting coronavirus, but you want to boost your immune system so that it's strong enough to fight the virus if you do get exposed to it.
In a similar vein, you've probably also started to get slightly bored of cooking your own meals after that initial surge of excitement - well, you're only human!
Given all that, we've rounded up our top local healthy food delivery and online grocery picks in Singapore - companies that are not only working hard to keep you nourished during this time, but also going the extra mile by putting some COVID related measures in place.
Looking for a SweatBuddy to hold you accountable to eating well? Find your accountability here.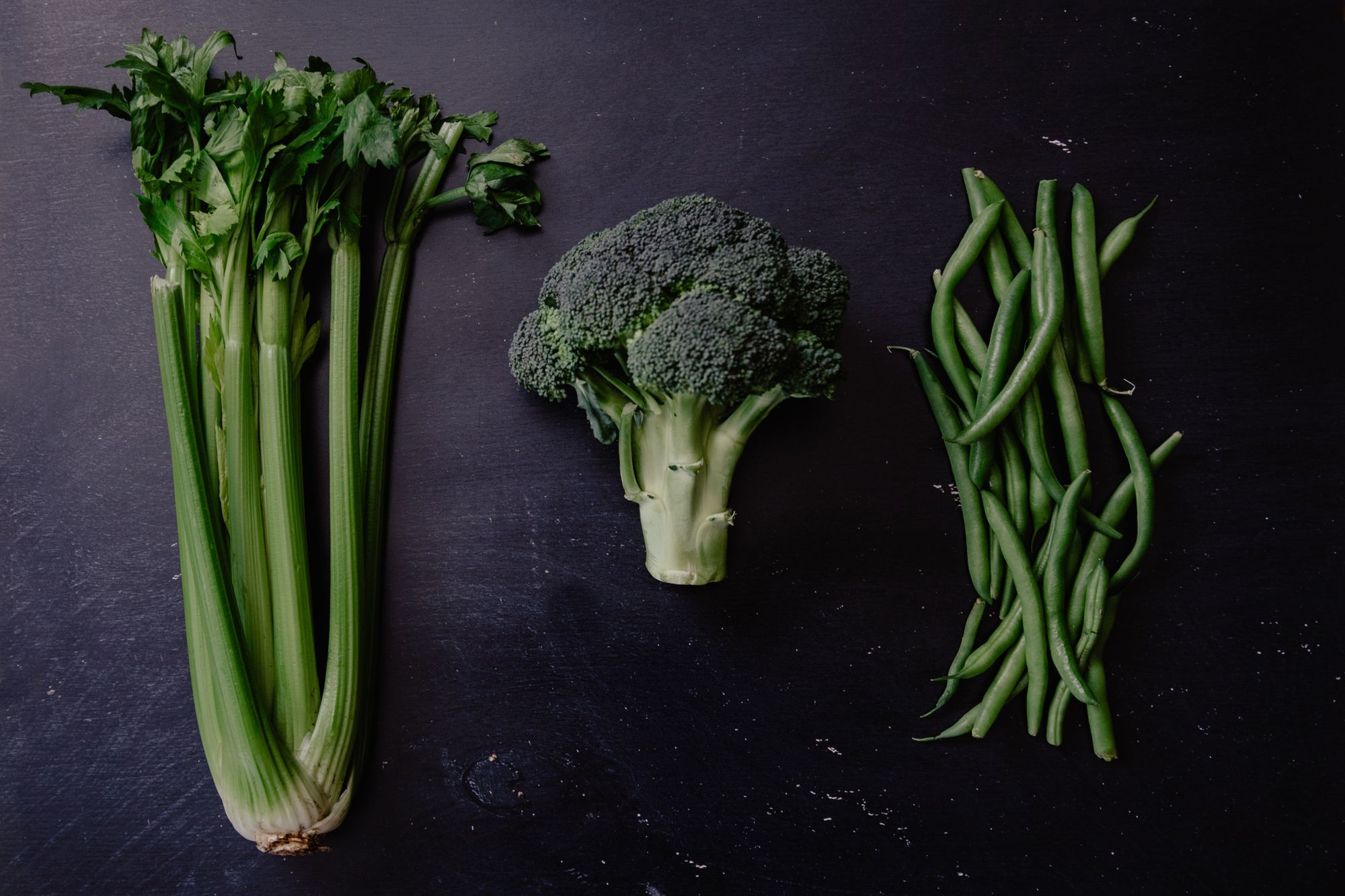 Online Grocery Shopping Site in Singapore: Amazon Prime
Amazon Prime Now is a service offered by Amazon and a one stop shop that offers a wide range of groceries and household items - all you have to do is download the App and you're good to go! With so many choices and a huge platform, you're bound to find something that'll satisfy any healthy craving you may have.
COVID related measures:
Amazon Prime has now implemented contact-free delivery
With the increased demand due to COVID-19, orders now take 3-4 days to arrive
Although Amazon Prime Now has run out of items like chicken, there are still other dry staples and essentials available
Healthy Food Delivery in Singapore: Deliveroo
Similar to GrabFood and FoodPanda, Deliveroo is an online food delivery company providing meals suited to a variety of dietary requirements right at your doorstep. The online platform also has a "healthy" filter allowing you to pick from healthier options such as 'acai', 'salads', 'soup', 'gluten free', 'halal', 'organic' and 'vegetarian'.
COVID related measures:
Consumers can select contact-free delivery where their order will be placed on the ground outside their door. Riders will then stand at least 1 metre away and wait for you to collect your food delivery
Riders also have the option to choose contact-free deliveries so they are well protected
Healthy Food Delivery in Singapore: Grain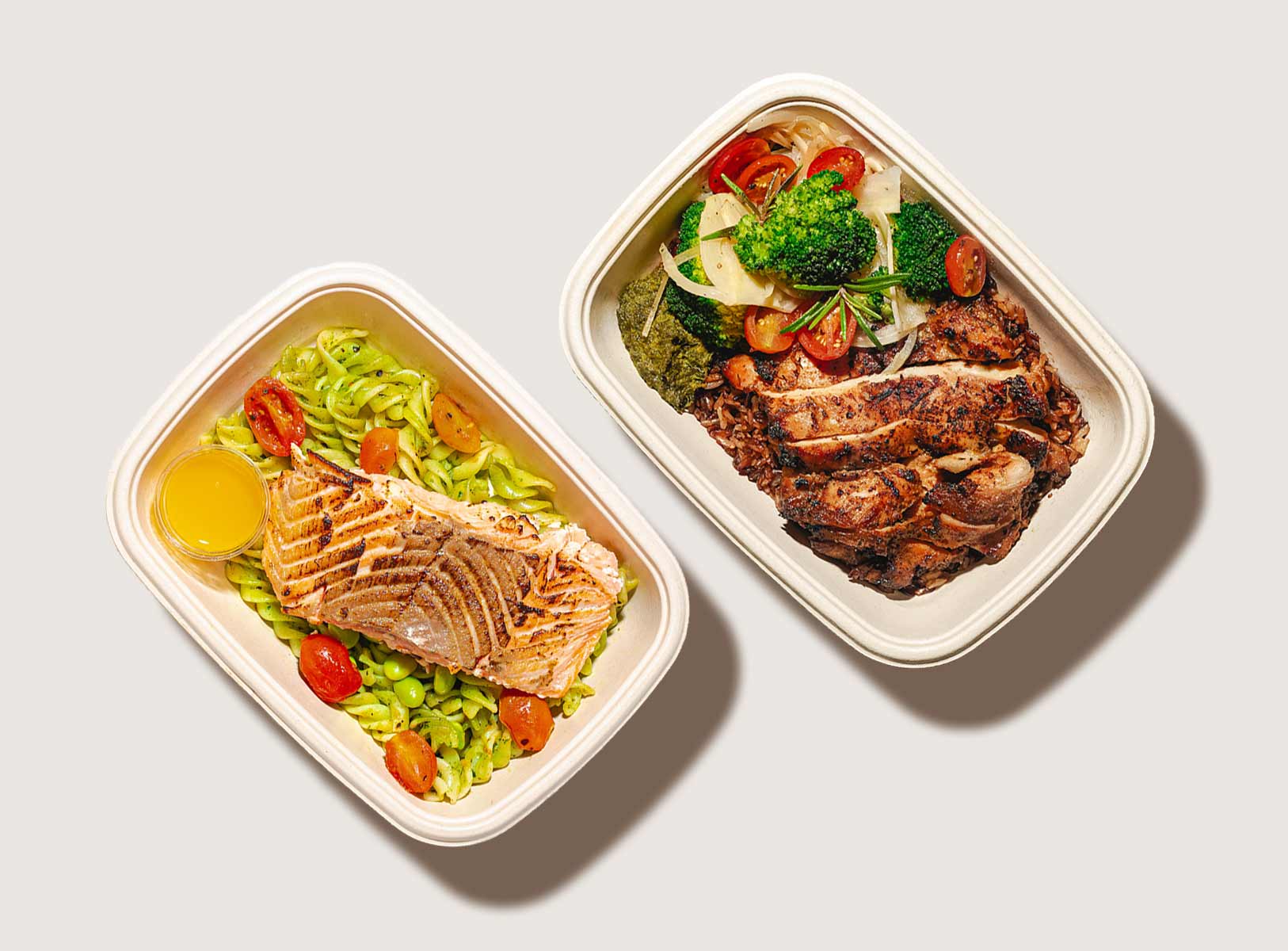 Known for their unique and wholesome dishes made with fresh ingredients, Grain is a food experience company that delivers with a mission to create meaningful food experiences for their clients. While some popular staples including their Caramelised Beef Char Siew and Grilled Farm Fresh Chicken are meat based - they also offer plant-based options.
COVID related measures:
Contact-free delivery
All staff handling food are provided with masks, gloves, and hairnets
Delivery couriers wear gloves and masks when delivering food
Healthy Food Delivery in Singapore: Guzman y Gomez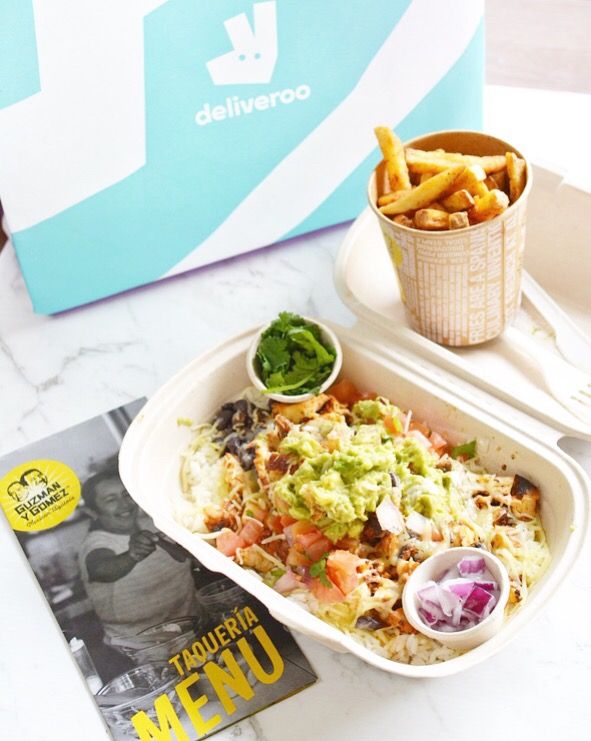 Looking for a place to satisfy your Mexican food fix? Look no further than Guzman y Gomez! Known for putting passion into every ingredient they choose as well as how it's sourced and prepared, you're bound to get real Mexican flavour in every bite. They use fresh ingredients to create delicious Mexican favourites such as tortilla chips, burrito bowls, and chunky salsa. They're currently offering takeaway and deliveries.
COVID related measures:
All food handling staff are provided with face masks and gloves
All staff to hand in travel declarations
Contact-less delivery/ pick-up in store
Closure of free condiment station (available on request)
No cash payment (card only, for a limited time)
Social distancing measures including 1m apart floor stickers, queue polls in store
Online Grocery Shopping Site in Singapore: Sasha's Fine Foods
Sasha's Fine Foods is an award-winning online grocer for food-conscious shoppers who want carefully sourced products delivered to their doorstep. All produce is meticulously sourced, fully traceable and free from any antibiotics, growth hormones, and harmful additives. They sell a wide range of high-quality, healthy food including meat, fish, plant-based foods, vegetables, healthy snacks, ready-made meals, milk and other key grocery products.
COVID related measures:
A stricter social distancing rule (contactless delivery) has been implemented where drivers will ring the bell, leave your bag of groceries at the door and maintain a 2-metre distance while waiting for you to collect your items
Drivers are washing their hands with soap every 2 hours and undergoing daily temperature checks
All delivery vans are equipped with hand sanitisers and anti-bacterial wipes, and drivers are trained to wipe down van interiors and delivery trays at regular intervals
Due to the direct relationship Sasha has with their farmers and producers, there is minimal disruption to their supply chain and their warehouse remains well stocked
Online Grocery Shopping Site in Singapore: The Meat Club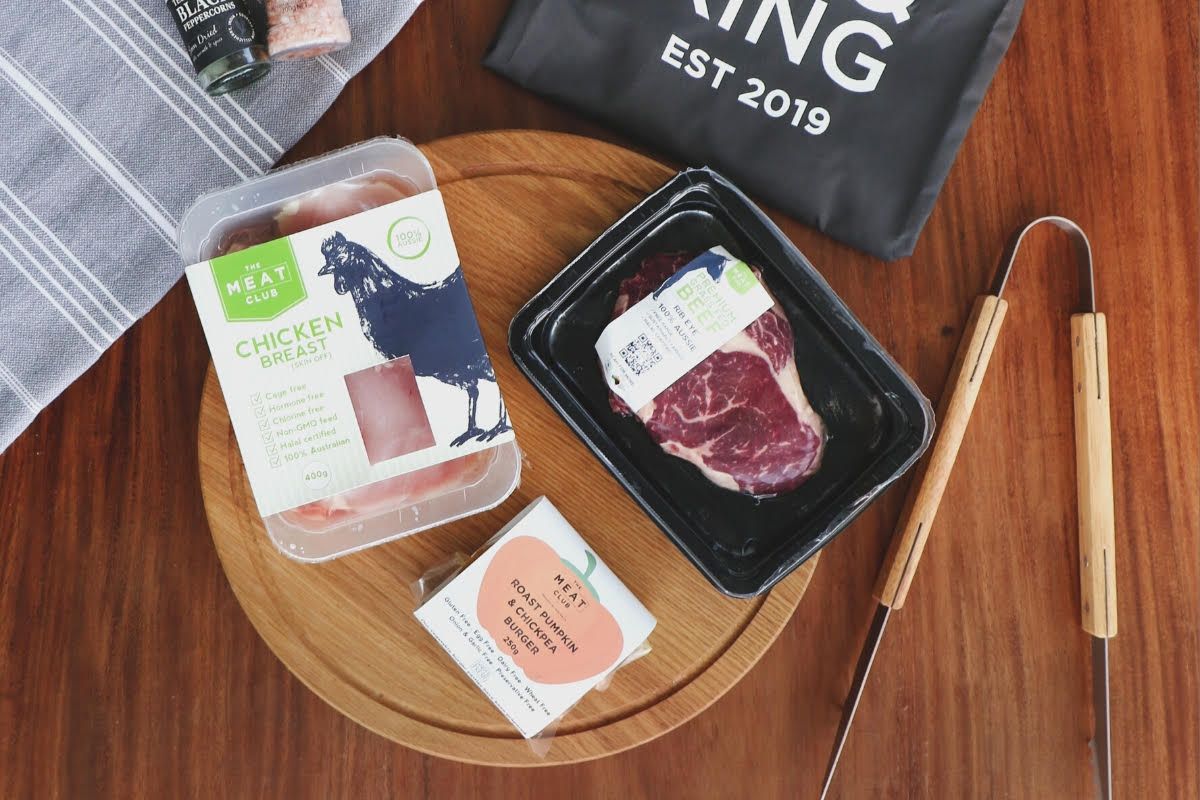 Offering a wide range of grass fed and gluten free Australian produce, The Meat Club was founded 3 years ago by Amy Bell. Frustrated by unreasonable price points at local butchers and supermarkets, she started air-freighting beef and lamb into Singapore to help families in Singapore save time and money on groceries. Since then, their range has expanded to include Cage Free Chicken, Sustainably Farmed Fish, and even Vegetarian Burger Patties.
COVID related measures:
Products are cut and packed in Australia and air/sea freighted with no middle-handling
Drivers use TraceTogether app and are encouraged to temperature check daily, and take a LOA in case of illness
Drivers can offer contactless delivery so that no direct exchange, provided goods are frozen or refrigerated immediately on drop off
Online Grocery Shopping Sites in Singapore: The Source Bulk Foods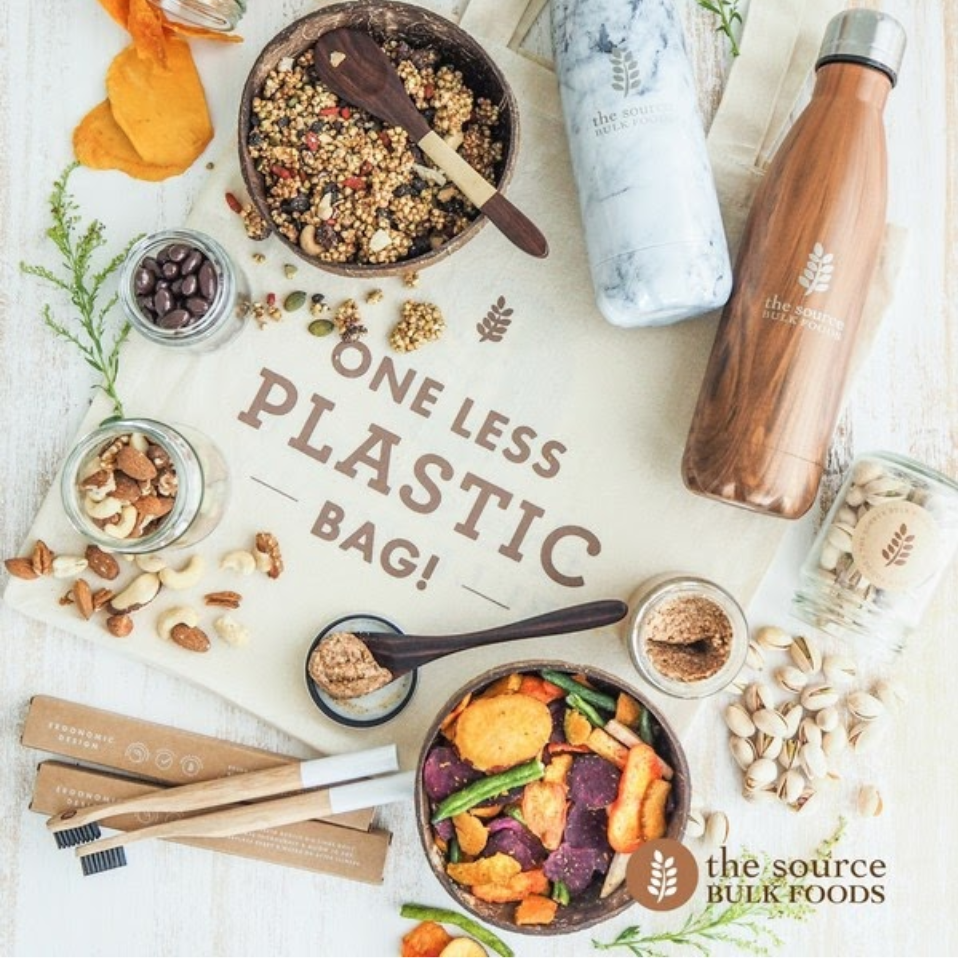 The Source Bulk Foods is Australia's largest bulk foods and zero waste retailer with over 65 stores across Australia, New Zealand, the UK, Ireland, and now, Singapore. The Source Bulk Foods has established itself as a pioneer of sustainable living, promoting an ethos of zero packaging. With an online platform featuring a large range of products, you'll be spoilt for choice.
COVID related measures:
Providing bottles of hand sanitiser all around the warehouse for team members to use
Sanitising bins, scoops, pens, countertops and iPads every hour to ensure maximum cleanliness in the warehouse
Limiting the number of team members in the warehouse with a 1m distance between them at all times
All team members provided masks and gloves for use during their shifts
Delivery van is equipped with hand sanitizers and anti-bacterial wipes for the team to use when they are out fulfilling deliveries
Do you know of other local healthy food deliveries and online grocery shopping sites in Singapore? Drop us a note at: [email protected].