19 Best Gyms and Fitness Studios Near You in Kuala Lumpur for Gym Goers to Get Lean and Healthy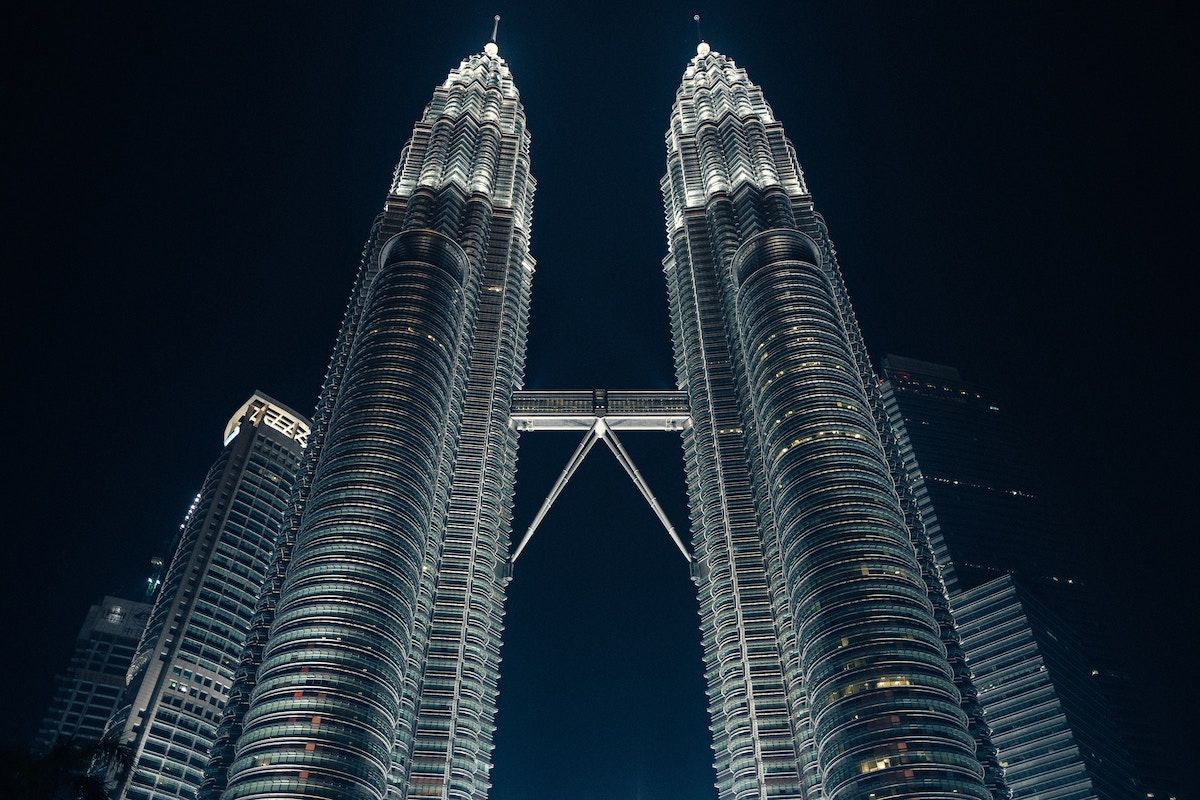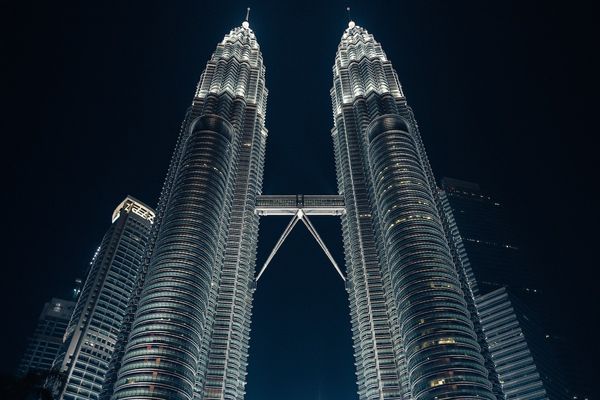 Across the world, people living in major cities are wanting to live a healthier lifestyle. Taking influence from New York, L.A., London, Sydney and Singapore, gyms and fitness studio entrepreneurs in Malaysia's capital city KL, are also jumping on this bandwagon - quick.
Over the past couple of years, boutique fitness gyms and a wide variety of class types have been popping up all over Kuala Lumpur, especially in expat-driven areas like Mont Kiara and hipster neighbourhoods Bangsar. Classes can costs up to MYR75 a class, catering to the high-income and top 20% of the population who look for experiential luxury & lifestyle through these gyms.
Subscription-based fitness passes like ClassPass, Guavapass and KFIT all have presence in KL too, arguably providing a relatively cost-effective alternative. Fitness chains like CHi Fitness also offer affordable pay-as-you-go options, to cater to the modern consumer seeking freedom and variety.
Whether you are new to fitness, a gym junkie, a new mom, seeking Instagram-worthy trendy spots for your social media, or looking to be part of a community who gets you, discover the best fitness gym that works for you, and is conveniently located from your home or office - to avoid the busy traffic in KL!
If you're travelling to KL - whether for work, solo or leisure - exploring the city through fitness is an incredible way to meet new people, experience the city & culture and stay fit while travelling!
Create your FREE profile and meet new people over fitness
Best Fitness Gyms Near You in Kuala Lumpur, Malaysia: Firestation Fit
This is the ideal gym for someone seeking to be part of a community that will motivate you to perform your best. The locations in Mont Kiara and Bukit Damansara provide clients from moms, housewives, students to working professionals with excellent facilities and friendly staff. Here, instructors will take the time to know you by name, creating a welcoming and approachable environment.
The boutique fitness studio offers a range of classes varying from martial arts, weights, stride (a mixture of strength training and cardio with treadmill routines), ride, yoga and even something for kids. In addition, nutritional services and personal training are also available to clients, which is fitting for beginners wanting additional guidance on their fitness journeys. Finally, you can finish off your workout by grabbing a bite to eat at their on-site café, KettleBell, for those on-the-go!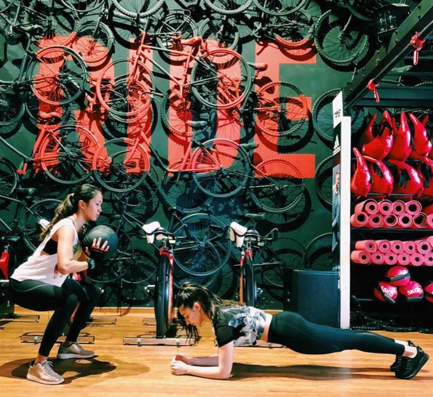 Sweat at one of the best boutique fitness gyms in KL - FIRESTATION
Best Gyms and Fitness Studios Near You in Kuala Lumpur, Malaysia: Ministry of Burn
If you're looking to work out in a unique and amongst a super supportive family, this is the place for you! Although Ministry of Burn ("MOB") focuses on rowing and spin, it offers multiple variations of these classes (who knew you could do so many things on a rower?!).
This is a great spot for those seeking introductory classes to ride and row. At this gym, you will jam to well-curated music playlists while working out in dimmed-out studios to really get you in the zone or that "flow". You'll also notice that the aesthetic is very modern and unconventional, thus attracting a demographic from teenagers to 30+ years old. However, fret not, it is not exclusive to just those ages – all are welcome!
The décor and trendiness of this gym has helped it to have a growing community on social media, connecting people to one another and helping one another stay motivated. Go #MOBsquad! The brand currently has two studios: one in Bukit Damansara and the other at Bangsar South.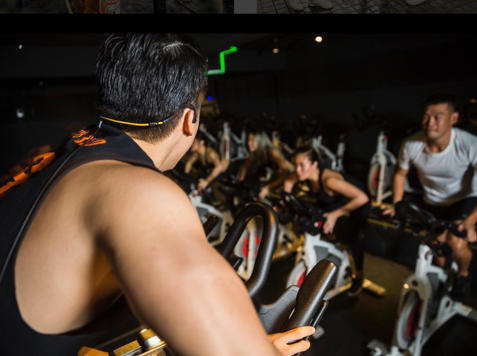 ROW and RIDE together at Ministry of Burn
Best Fitness Gyms Near You in KL, Malaysia: Flyproject
This fitness centre, FLYPROJECT, is an expansion of Flycycle and has three locations within Kuala Lumpur. Flycycle is considered by many gym connoisseurs as the 'OG' of indoor cycling, as it is the first of its kind in the capital.
The gym offers a variety of classes including boxing, yoga, dance, pilates, and HIIT. The range of choices are great for gymmers on a budget since Flyproject is offered on ClassPass. The loud club-like music combined with the trendy facilities makes it an ideal experience for those preferring a high-intensity atmosphere. It's also known for its elaborate theme rides and instructors dressing up according to themes like 90s Britney Spears, KPOP, and Coachella. With 'instragrammable' walls and lockers, this is a gym that you do not want to miss. You can also support the gym via their on-site shop which offers fun merchandise! Plus point, you can find the gym in the heart of KL, only 5 minutes from the LRT station. Locations in Bukit Damansara, Intermark KL and Mont Kiara.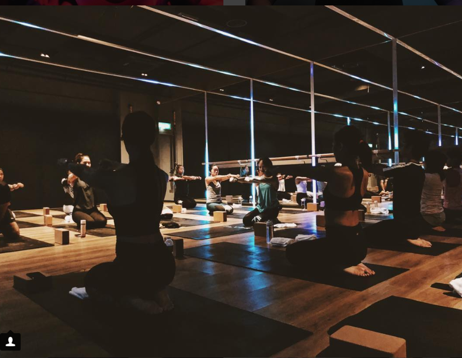 Find your sweat and meet new people at FLYPROJECT
Best Fitness Gyms Near You in Kuala Lumpur, Malaysia: Urban Spring Pilates
This zen sanctuary is an oasis from the busy KL city life. Urban Spring provides yoga, mat, hot and reformer pilates, barre and hot classes to help you unwind. The classes are hosted in minimally designed studios accompanied by dimmed lights, cushions, and calming aromas, creating a familiar and relaxed ambience.
Private duo and solo classes are available for those who are seeking a more slow-paced, curated and personalised class. The gym's 'bare necessities' and minimalist ethos & concept has made it a popular workout destination for the 30+ year old demographic.
Located in KL's hipster neighbourhood, Bangsar, Urban Spring is a humble and effective studio that will motivate you through those 100s of pliés. The famous KL-based juice brand, La Juiceria is also available on-site for you to get some delicious post work out refreshments.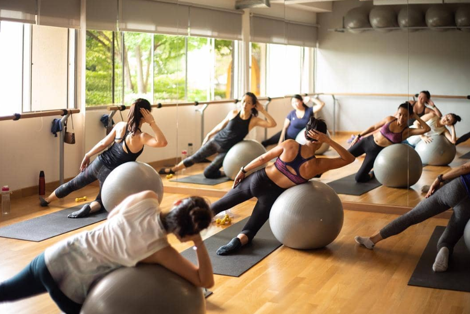 Zen out and recharge at Urban Spring Pilates
Best Fitness Gyms Near You in Kuala Lumpur, Malaysia: Tribe
This boxing gym is the place to be for a good dose of rhythmic boxing - box to the beat. This Instagram-worthy boutique fitness studio is a high energy and high intensity environment that helps you release all those endorphins! The rooms are dark with loud music (much like the nightlife clubs) and will definitely make you want to boogie like no one's watching. All instructors are unique in their own way (hint: there's a DJ among the mix)! One of their most popular classes is Booty Boxing, taught by two instructors; it is a fun and unequalled session that helps you to reach your goals...one squat and hip thrust at a time!
Suitable for all levels, including clients that are new to boxing.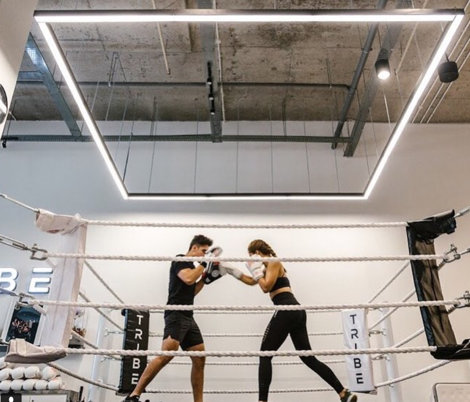 Box to the beat with your SweatBuddy at Tribe Boxing
Best Fitness Gyms Near You in Kuala Lumpur, Malaysia: Evolvr
This niche gym is one of the latest and trendiest work-out spots amongst the gym junkie community. Evolvr is part of Flyproject's franchise. Their quick-and-easy 30 minute classes are perfect for clients that are on-the-go, especially for everyday busy working professional and startup entrepreneur. A combination of strength training, functional cardio and conditioning drills - EVOLVR provides the ultimate body workout that's fast, fun and never boring.
Located in the heart of KL, it is easy to get to by train and bus. Due to the short duration of all their classes, the sessions are hard work with minimal rest, making the gym unsuitable for the faint-hearted!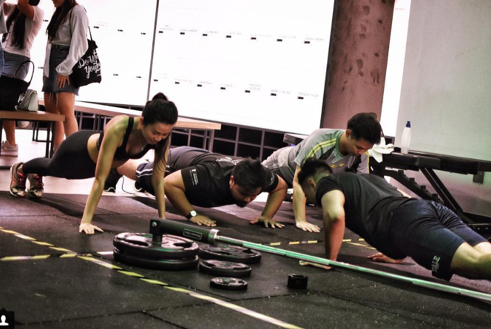 30-min workout classes for the busy at EVOLVR
Best Fitness Gyms Near You in Kuala Lumpur, Malaysia: F45 Training
This fitness franchise is present in over 100 countries, making it a very renowed community-based establishment. You might notice high-fiving and other encouragements taking place around you between instructors and clients, generating a safe haven and team-like environment. That being said, the gym itself is straight to the point – you pay for your towel and you get straight into your station to start the circuit training.
F45 has been popularised in credit to their successful 8-week challenge comprising of recipes, guides, and work out plans that have consequently shown effective results globally. The 45-minute-long classes are efficient and intense, although they can be scaled down for beginners. Workouts vary throughout the week, from strength-based to cardio-centric sessions. Despite the gym's elevated prices, the demographic is varied in ages and the gym gives you a feeling like no other – you'll instantly feel like you're part of the family no matter what country you are in (some may argue that it is a little cult-ish!).
Locations include Mont Kiara, Bukit Damansara, KLCC and Desa Park City.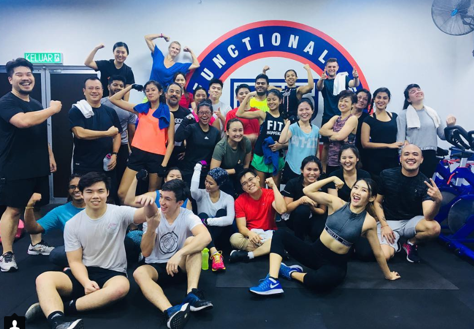 Sweat and community at F45
Best Fitness Gyms Near You in Kuala Lumpur, Malaysia: Cirque Fitness Studio
Cirque Fitness Studio is a 50-min group circuit fitness workout - think HIIT, strength training & metabolism booster in a dark room setting. Work through a variety of challenges and stations! Suitable for all levels.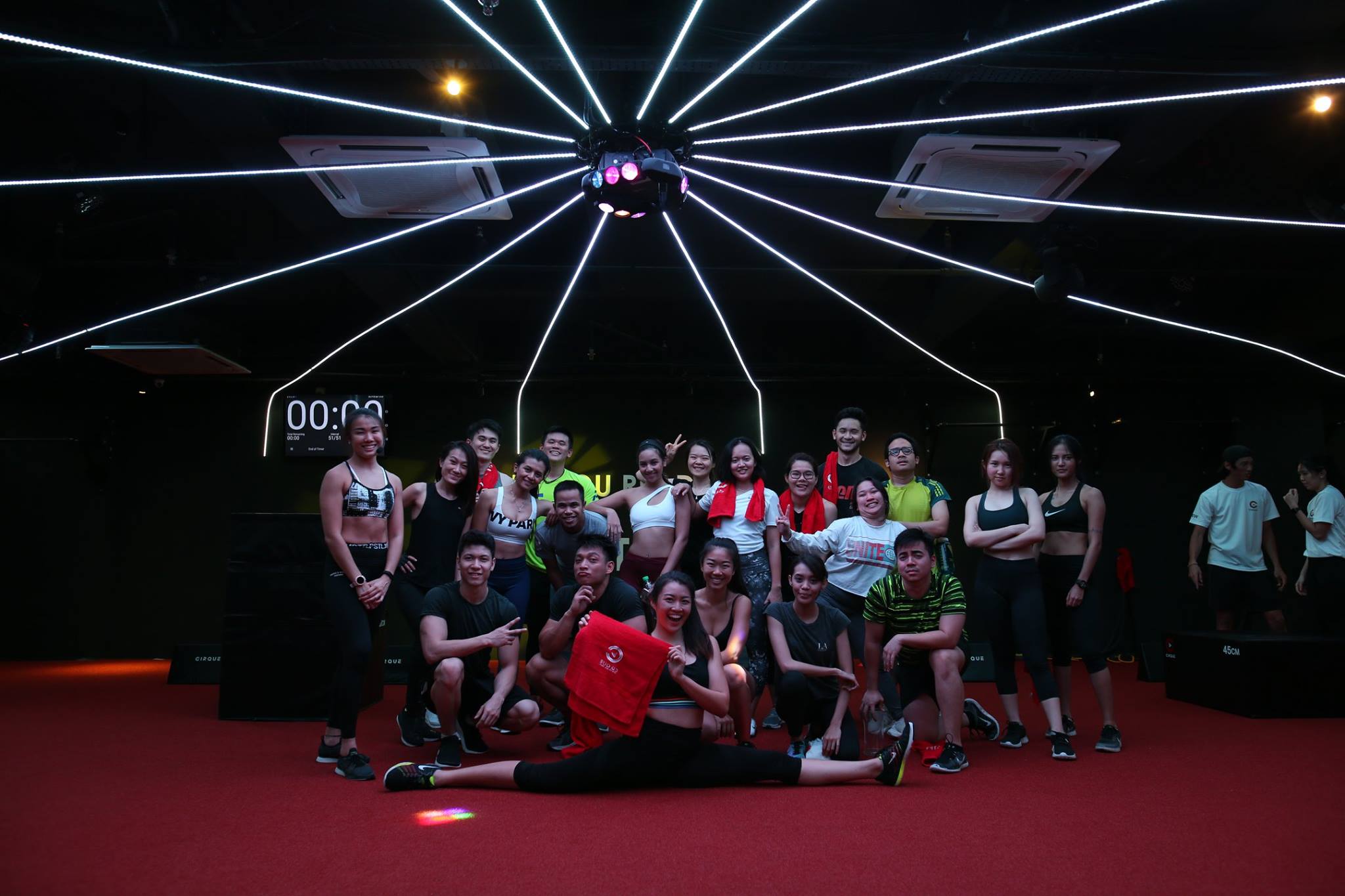 Challenge yourself & HIIT it up at Cirque!
Best Fitness Gyms Near You in Kuala Lumpur, Malaysia: Aloha Cycle
Aloha Cycle Club is a beat driven indoor cycling boutique fitness studio. Join in the high intensity cardiovascular group fitness workout, including a portion of upper body strength movements using light hand weights - a full body workout with core strengthening!
Be prepared to listen to anything from hip hop to country, from '70s music to house. Think strength, consistency and power, as your legs and body move to stay in sync with the music and your fellow riders.
There will also be a short meditation session focused on connecting with your breath. tapping into that mind body connection and making sure you carry the afterglow of your workout with you long after you leave the studio.
Spin together at Aloha Cycle
Best Fitness Gyms Near You in Kuala Lumpur, Malaysia: Revelation Republic
Revelation Republic is a Strength & Conditioning Gym in Petaling Jaya. Select from group training classes, open gym hours or join in their Barbell Club that will focus on either Powerlifting or Olympic Weightlifting.
Looking for something more comprehensive? With programs like the 8 week transformation, hit your health goals to get bigger, leaner or lose weight through fitness & nutrition that are targeted to significantly improve the physical composition of your body.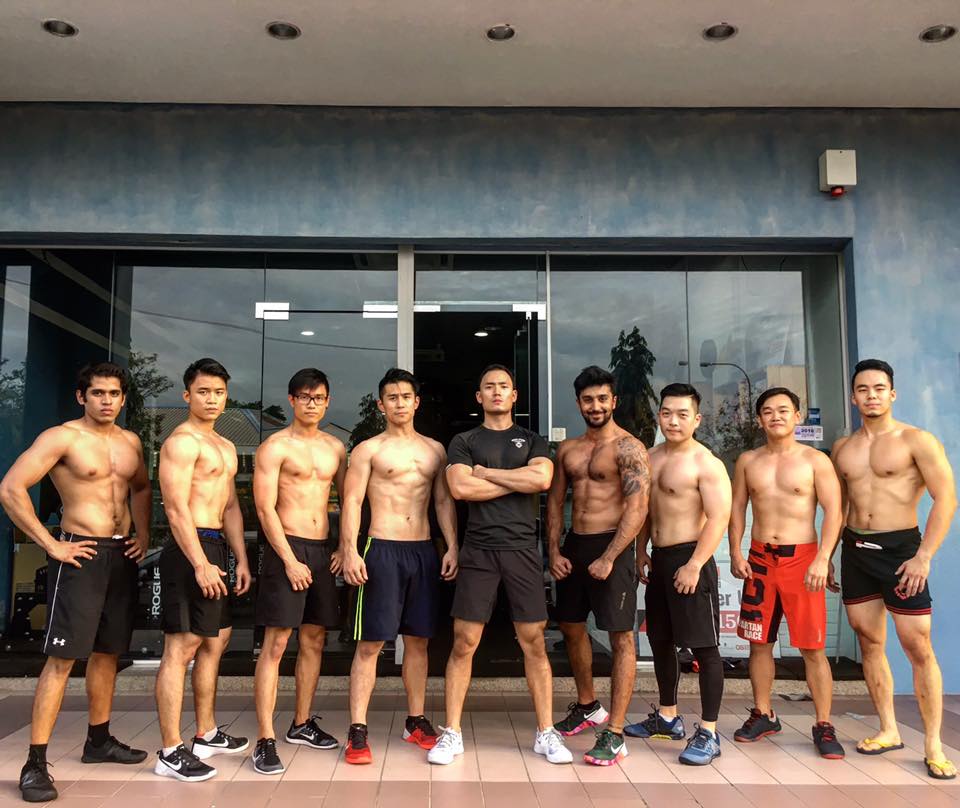 Get strong and lean at Revelation Republic
Best Fitness Gyms Near You in Kuala Lumpur, Malaysia: Babel
Babel is a gym known for its beautiful interiors, doubling up as an events space. You can expect rooftop breathtaking views from 200+ feet above ground, state-of-the-art equipment & amenities, infinity pool & more.
Select from a wide variety of group fitness classes including sandbags, animal flow, HIIT, spin, circuit training, Boga Fit, KPOP Dance. Minimum contract for this gym space is one month, with access to other lifestyle perks such as acai, kombucha and vegan ice cream Kind Kones.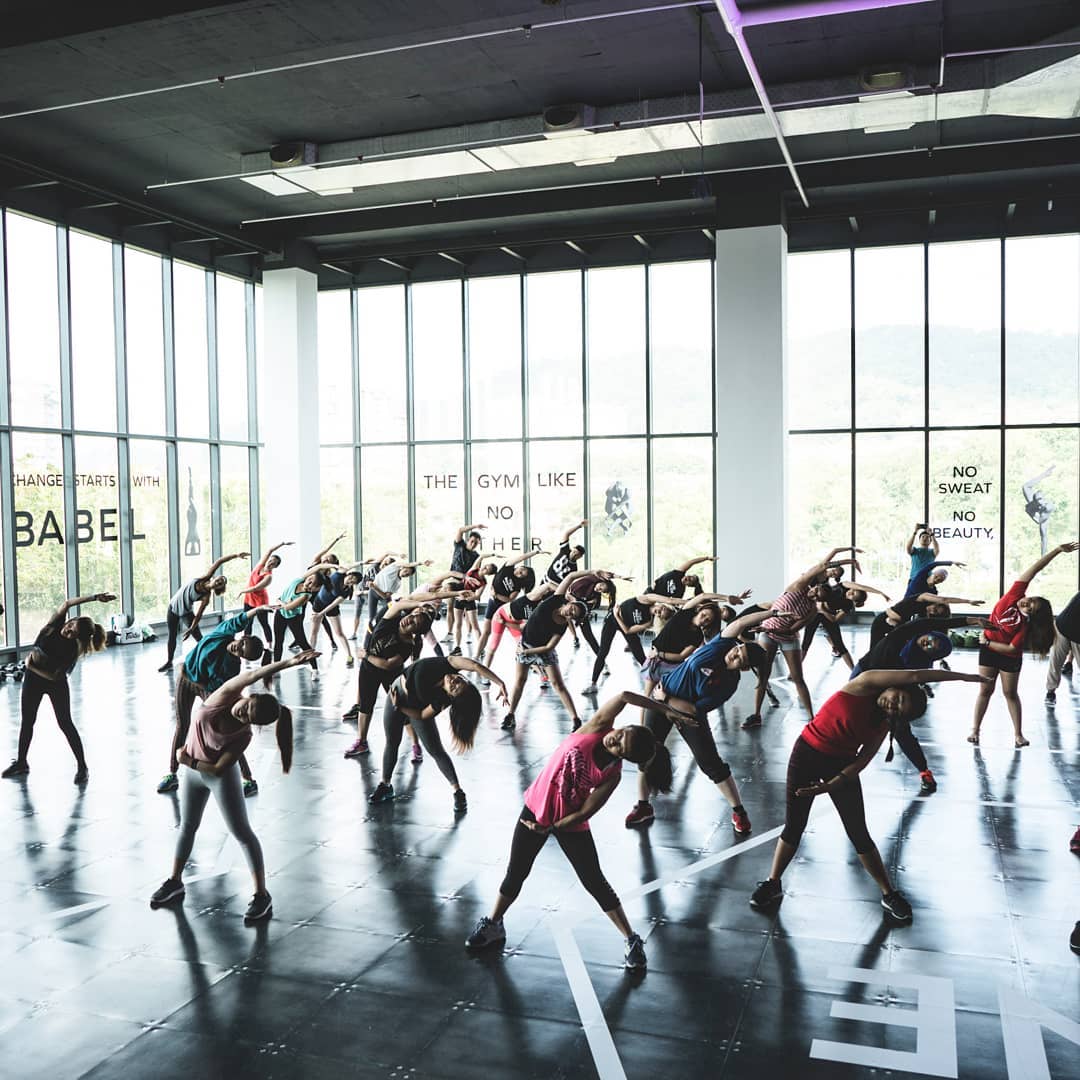 Get your dose of Insta-worthy shots at Babel
Best Fitness Gyms Near You in Kuala Lumpur, Malaysia: KOA Fitness
Looking for a safe space fuelled by girl power? Look no further, KOA Fitness is the place for you! This is the first and only women's gym in Kuala Lumpur. This highly talked about centre is very popular amongst women in the city. A gym strictly for women allows ladies to exercise hijab-free or workout in your sports bra or other preferred attire - the choice in yours!
Among other factors, KOA Fitness also provides great personal training from a group of skilled female coaches who can even prepare you for bikini competitions. KL's very own fitness queen, Linora Low, leads some of their strength classes and ensures you feeling empowered, strong and comfortable!
You have the choice between very interactive and immersive classes or easy access to an open-gym for your private use. As you can probably imagine, the gym's pretty aesthetic and is the perfect Instagram location. You'll also be happy to hear that the changing rooms are equipped with hair straighteners and a vanity mirror perfect for your sweaty selfies!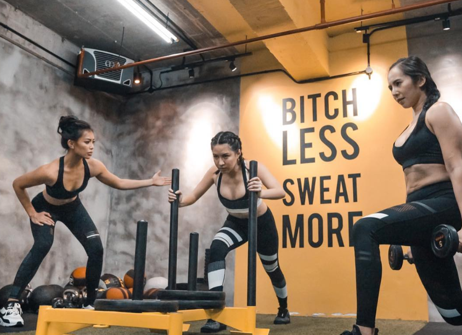 Girlpower with your GFs at KOA Fitness!
Best Fitness Gyms Near You in Kuala Lumpur, Malaysia: District 13
District 13 is the epitome of a CrossFit box through its stark and warehouse-like appearance. It is home to some of KL's top CrossFitters. This space offers an open gym along with classes that will unleash your inner-beast – swearing and screaming are welcomed. This space is a partner gym of Reebok and home to Team FMA, Vanguard Weightlifting & Team Thoo Boxing.
If you're interested in a minimalistic approach to working out, this gym is ideal. Located in the suburbs of KL, this gym is the perfect for those who want to avoid the busy-ness (read: crazy traffic) of the city. The gym teaches skill and technique in strength training and powerlifting through its popular workout of the days (WODs), structured programs and personal training sessions. It is also one of the more affordable gyms in the capital! Win-win!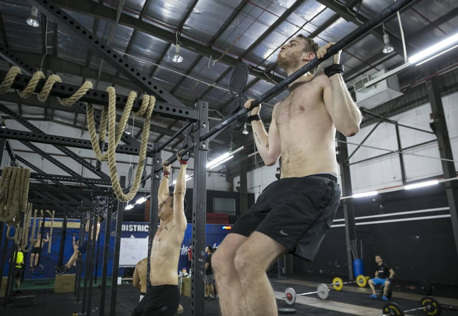 Train hard together at District 13
Best Fitness Gyms Near You in Kuala Lumpur, Malaysia: The Flow Studio
The Flow Studio is a new yoga space to the block! Select from yoga, as well as mat and reformer pilates, conducted by well-known and experienced coaches in the wellness industry. Look out for workshops and guest instructors from spaces such as Y7 Studio – LA & NYC's leading hip-hop yoga studio!
Thoughtfully designed with a very minimalist interior design and layout, the space communicates the zen and calmness you seek for even before the class begins. The all-glass space is filled with luminous windows and natural light, with large mirrors, candles, and diffusers in their bathrooms. The space and facilities have been configured in a manner that 'gets you in the zone'.
The studio has also partnered with Rawsome, a local healthy eatery loved by many for its scrumptious healthy Nasi Lemak – the ideal post-yoga hangout with friends. More good news? The studio is situated close to an LRT station, making it an accessible destination for all!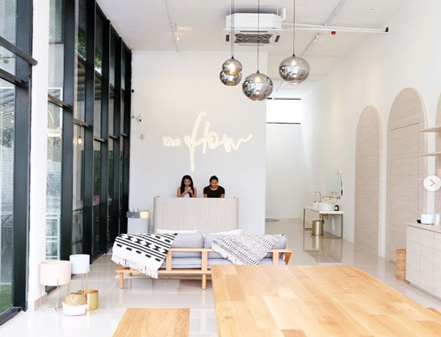 Yoga & Pilates at The Flow Studio
Best Fitness Gyms Near You in Kuala Lumpur, Malaysia: Be Urban Wellness
A must visit wellness centre for its mouthwatering views during its sunrise and sunset yoga sessions. Aside from the aforementioned yoga classes, the wellness centre offers a wide range of classes including HIIT, strength and conditioning, tabata, krav maga, calisthenics classes and more. Not to forget, this centre has a pool on-site overlooking KL city's skyline, making it impossible to not jump in for a waddle.
It also has an ambient spa, as well as occasional sound bath sessions held by its owner, Dian Lee, encouraging their self-care ethos to all their clients. Other facilities include the Sensory Deprivation Float Tank for a state of pure and profound sensory relaxation, shifting brainwaves from Beta to the lower frequency Theta (think instant meditation!), which increases creativity, eliminates fatigue and improves sleep.
Be Urban Wellness' location is an ideal location for the working individuals as it is located conveniently amidst the prime office area, that is in Semantan. In addition, its close proximity to the MRT station makes it easily reachable, which means no more excuses!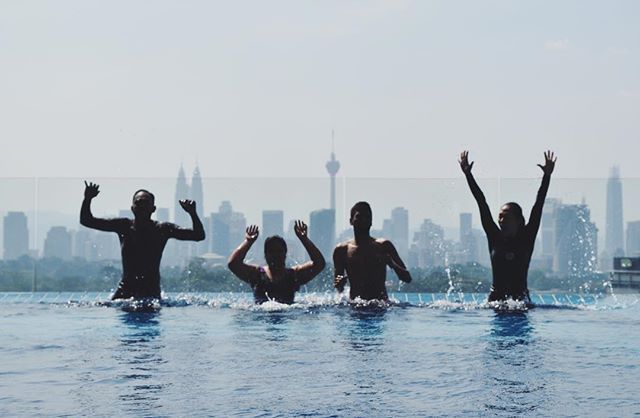 Post-work pampering at Be Urban Wellness
Best Fitness Gyms Near You in Kuala Lumpur, Malaysia: Union Strength
Union Strength is an alternative niche option for individuals searching for an affordable open-gym that focuses on heavy-lifting and strength & conditioning. This bright and large centre delivers the essentials of a gym, while preserving an authentic experience. Select from weightlifting platforms, rowing machines, resistance bands, kettlebells, battle ropes, treadmills, gymnastic rings, sled, farmers walk logs, dumbbells, hex trap bar, box jumps, puching bags.
Union Strength also provides its clients with personal training in order to help each individual reach their objectives throughout their lifting journey.
An important factor to keep in mind is that despite the clientele being predominantly male, which may be a deciding element for women seeking a balanced male to female ratio, women should not be fearful or intimidated as trainers and gym-goers to the space are very welcoming. The gym receives all - including tourists with its walk-ins. Although relatively new, it has quickly risen to be a space loved by gym junkies!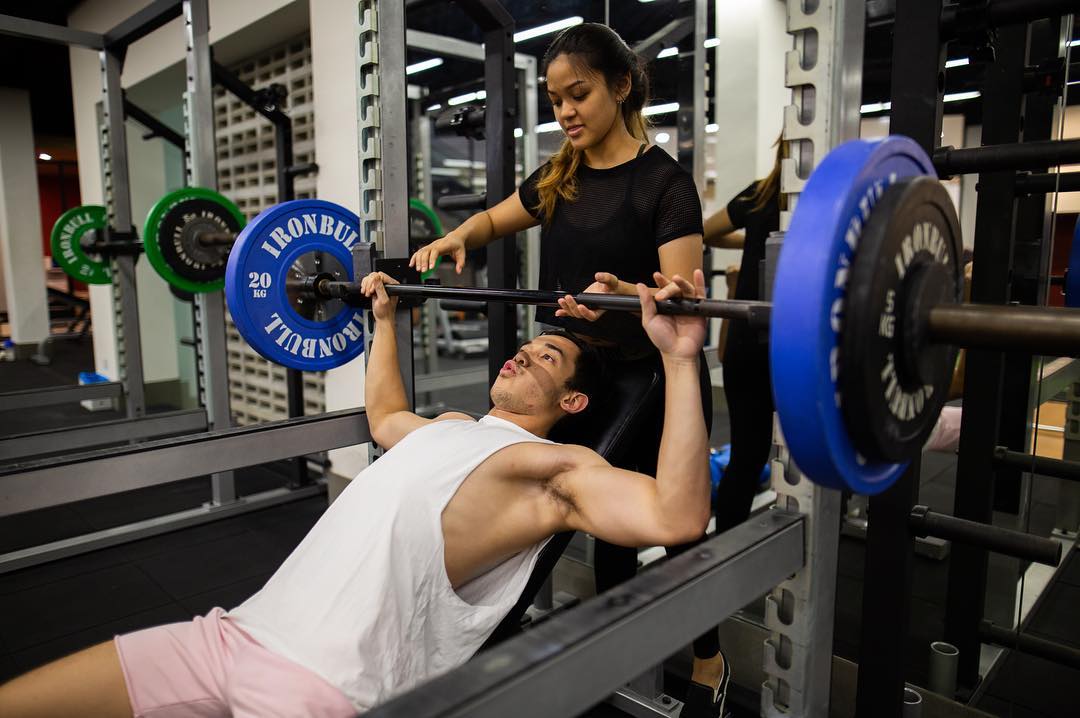 Find your gym spotter at Union Strength
Best Fitness Gyms Near You in Kuala Lumpur, Malaysia: Playground Fitness
Playground Fitness is an exceptional space for both fitness rookies and fitness fanatics. Known for its unique environment and qualities, it offers an indoor gym (with an outdoor feel to it) experience with grass onsite. In this space, you will find ropes hanging and monkey bars for functional fitness, that will make you want to be a child again.
The small group fitness classes also allow the trainers to devote more of their time to each client's personal growth, therefore making the gym an ideal location for beginners needing additional support.
The classes available at The Playground Fitness include boxing, resistance training, HIIT, something for kids, athletes, and workshops targeted at improving push-ups, pull-ups, squatting techniques and 12-week body transformation & muscle gain programs.
To top things off, you can find one of KL's local healthy cafés, La Juiceria, situated in the same building for a nourishing and delicious snack & refreshment after your work out!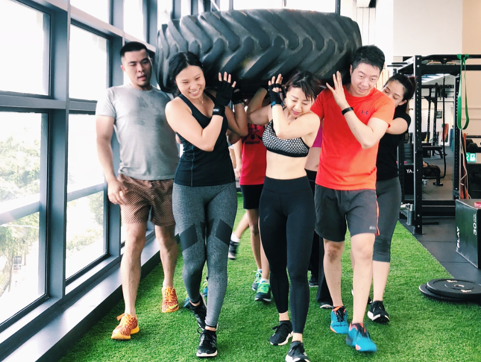 Discover your tribe and play at PLAYGROUND FITNESS
Best Fitness Gyms Near You in Kuala Lumpur, Malaysia: B Studios
Bumps, Bubs and Burpees? This pre and post-natal gym is one of the trendiest destinations for new moms and mums-to-be! This gym is more than just a space for pregnant women to workout, it is one of the few spots that cater exclusively to pregnant women in Kuala Lumpur.
The 'run by mothers for mothers' concept coincides with the idea of building a welcoming safe space and community where women can discuss their concerns and struggles during/after pregnancy.
The fitness studio offers personal training, yoga, barre, cardio, and strength training, with a focus on workouts with low-impact movements. Aside from the variety of services available here, it also allows kids to be by their mothers (or fathers) side throughout the classes. Conveniently located in Bangsar, this unique gym is an accessible destination to all, including those using public transport.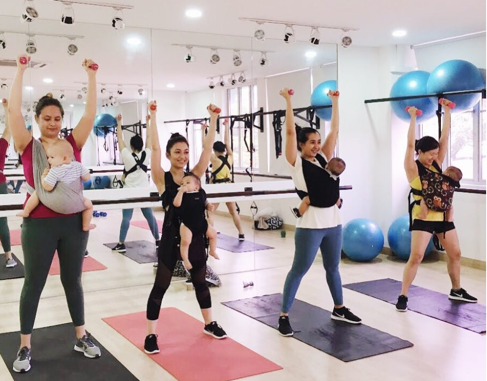 Get your support at B Studios
Best Fitness Gyms Near You in Kuala Lumpur, Malaysia: CHi Fitness
A well-known chain like CHi Fitness is a worthwhile option in part due to its convenient locations, with over 10 different spots in Kuala Lumpur. In addition, CHi Fitness offers a wide variety of class types including yoga, boxing, muay thai, Zumba and Shabam, as well as personal training sessions. This is also a great spot for individuals seeking a range of dance classes such as Bollywood dance, modern dance, and slimming dance.
Select from montly memberships or pay-as-you-go passes. CHi Fitness is part of the Evolution Wellness family, which also includes Fitness First and Celebrity Fitness.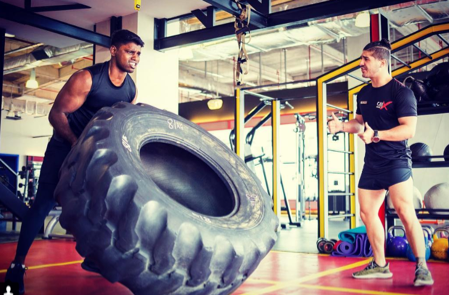 Explore fitness class types at CHi Fitness
---
Short for Broccoli & Dumbbells, BrocnBells.com is your social platform to meet like-minded people over health & fitness. Browse SweatBuddy profiles and connect over your similar lifestyles, gyms & healthy cafe hangouts, even while travelling.
Create your FREE login and start connecting!
Questions? Drop us a note at: [email protected].