[EVENT] HIIT Me Up! - HK Launch Party by BrocnBells.com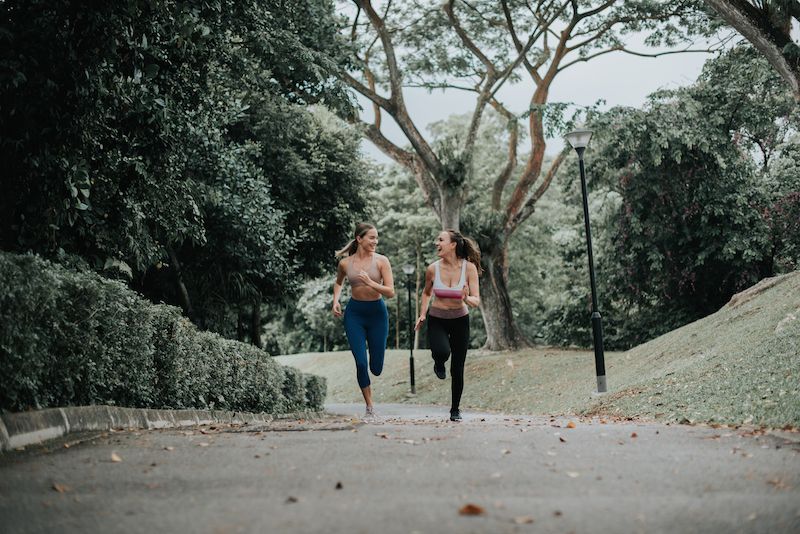 Short for Broccoli & Dumbbells, BrocnBells.com is your social platform to meet like-minded people over health & fitness. Create your FREE profile and start connecting!
Social fitness sessions are TICKETED (couple of spots left!!)
GRAB YOUR TICKETS!
社交平台 Broccoli & Dumbbells (BrocnBells.com) 聚集了一眾對健康和健身感興趣的人,讓他們分享喜愛的健身室和生活習慣。建立你的個人檔案後,你就可以立刻與其他 SweatBuddy 齊齊流汗和分享健康心得!
Share FB event with your friends: https://tinyurl.com/bnbhiitmeuphk-fb
![hiit me up brocnbells hk full vendors](/blog/content/images/2018/10/_BROCNBELLS_HIIT_ME_UP_LAUNCH_vF.png)
Hi, HK.
My name is Broccoli & Dumbbells.
Let's sweat, together? ;)
Whether you are looking for a SweatBuddy, food buddy, next business partner, or your soulmate, come connect with new like-minded people over workouts, mindfulness & conversations!
Did we mention, there'll be an ongoing health & wellness pop-up too?
After launching in Singapore...BrocnBells.com is now in HK. HooK me up!
Meet individuals who get your lifestyle, who are striving to lead a more mindful life, and are health-conscious - just like you.
SOCIAL FITNESS EXPERIENCES
930am: Registration & Pop-up starts!

10am - 11am: Spartan X Ballerina - Buddy Workout (ft. Founder of WeBarre - Hairin Bahren & Saed Alami from Coastal Fitness)
11am - 12pm: Handstands 101 X Slow Dating (ft. Founder of SharedSpace - Clare Lim; Divya Samtani; Founder of CorpYoga & The Busy Woman Project Ambassador - Cam Kui and Founder of BrocnBells.com - Jaslyn Koh)

12pm - 1pm: AcroYoga X Mindful Connections - Find Your SweatBuddy! (ft. Jessica Lee, Gideon Fung & lululemon Ambassador - Rebecca Jean) >>> [FULL. WAITLIST OPEN!]
GRAB YOUR TICKETS!
10AM: SPARTAN X BALLERINA SOCIAL FITNESS WORKOUT
Why Spartan Meets Ballerina?

Witness strength manifest with two very different, but complementary workouts.
Let's face it - we can't be good at EVERYTHING. More importantly, who are the people who have strengths that can potentially complement our weaknesses?
In this Spartan X Ballerina Social Fitness experience, join us as we explore this with partner movements and team-based workouts - featuring Hairin Bahren from WeBarre & Saed Alami from Coastal Fitness.
Who's ready to step out of your comfort zone, with the company of like-minded people who's challenging themselves over a good sweat sesh too? Let's embrace vulnerability and real connections - with tons of fun!
GRAB YOUR TICKETS!
11AM: HANDSTANDS 101 X SLOW DATING
Why 'Slow Dating'?

Are you constantly having surface-level discussion with friends? Meaningless conversations? Swiping fatigue?
In this day and age of instant gratification, here's your chance to meet new people face-to-face, with a focus on high quality connections and interactions.
More than just seeking a partner, this is your opportunity to develop trust and communicate with someone new, in a unique way!
Join SharedSpace in Handstands class, as they walk you through safe ways to start or improve on your handstands - with the support of a partner. Communication with your partner is key! Progressions and regressions will be made available. For all levels.
We round off the session with mindful conversations over drinks - hosted by former Head of Content & Partnerships at Mettā - Divya Samtani Founder of CorpYoga, The Busy Woman Project Ambassador - Cam Kui and Founder of BrocnBells.com - Jaslyn Koh.
Upside of attending?

Get the chance to meet people who share your lifestyle, your values and who can potentially support you in your health, business and life goals. Workout together and hangout after over awesome conversations! Bottomline? Even if you do not 'click' with anyone, you would still get in your workout and learn more about yourself & others through this session ;)
GRAB YOUR TICKETS!
12PM: ACROYOGA X MINDFUL CONNECTIONS
Doing yoga poses in mid-air with someone supporting you? Yes please!
When moving from the ground to mid-air, how do you communicate with your partner? Come alone or come with your +1 and friends, Jessica Lee - your certified yoga and ACROVINYASA instructor + Gideon Fung will be there to spot, support and hold you up!
What are some values that you hold close to you when meeting someone for the first time? What is strength, power and trust to you and to others? Facilitated by lululemon Ambassador - Rebecca Jean.
[FULL. WAITLIST OPEN!]
GRAB YOUR TICKETS!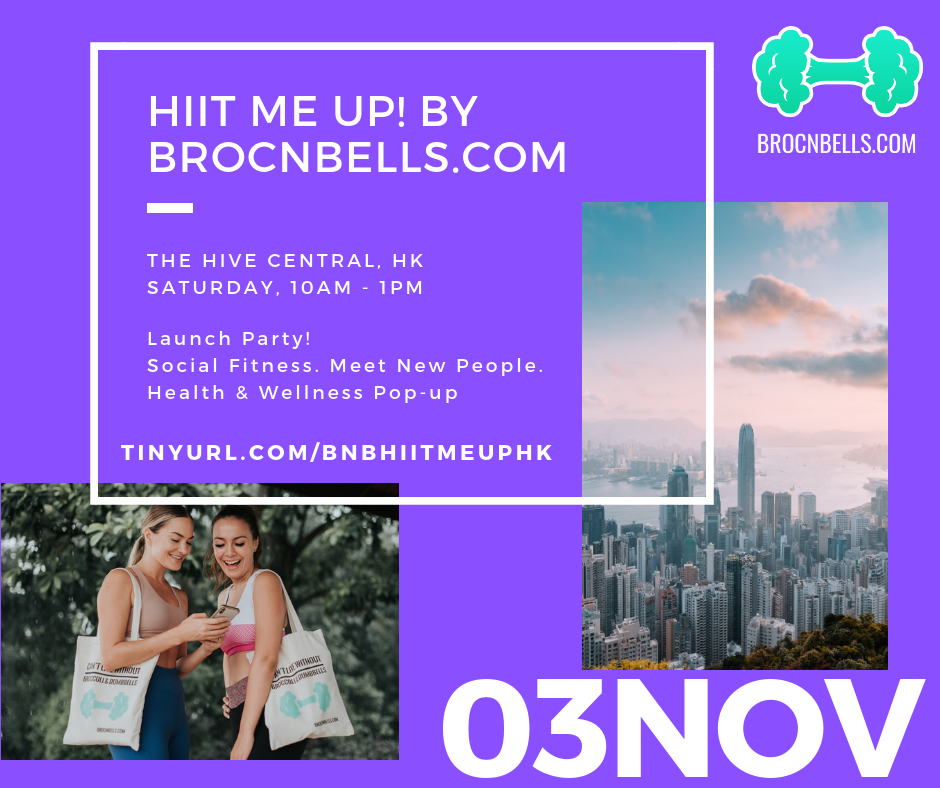 HEALTH, WELLNESS, LIFESTYLE POP-UP
What's DIFFERENT about this FREE health, wellness & lifestyle pop-up?
In addition to the curated lineup of brands and sampling goodies, check out the exclusive creative collaborations, with the goal of bringing like-minded brands together in the community.
Witness plant based tea blend brand Zippysparkles partner with copper water bottle Cocoglo; lifestyle menswear ALT.N8 X men's dress shirt brand LXN; protein bars Barebells X CrossFit 852; The Green Platters X Nutty Concept; Raw vegan energy balls Happy Bites X Cocotillas from LiteStyleCo; Skin Laundry; Circle DNA X NOCCO!
GRAB YOUR TICKETS FOR SOCIAL FITNESS EVENTS
Ps. You're encouraged to bring your own tumblers; dress in activewear; bring your shoes and mats.
WIN PRIZES!
Photos by: Zack Dilaroca
Get in touch? Questions? Volunteer?
Drop us a note at: [email protected].