Broc & Bells Launch Event Roundup: Strike A Chord, Singapore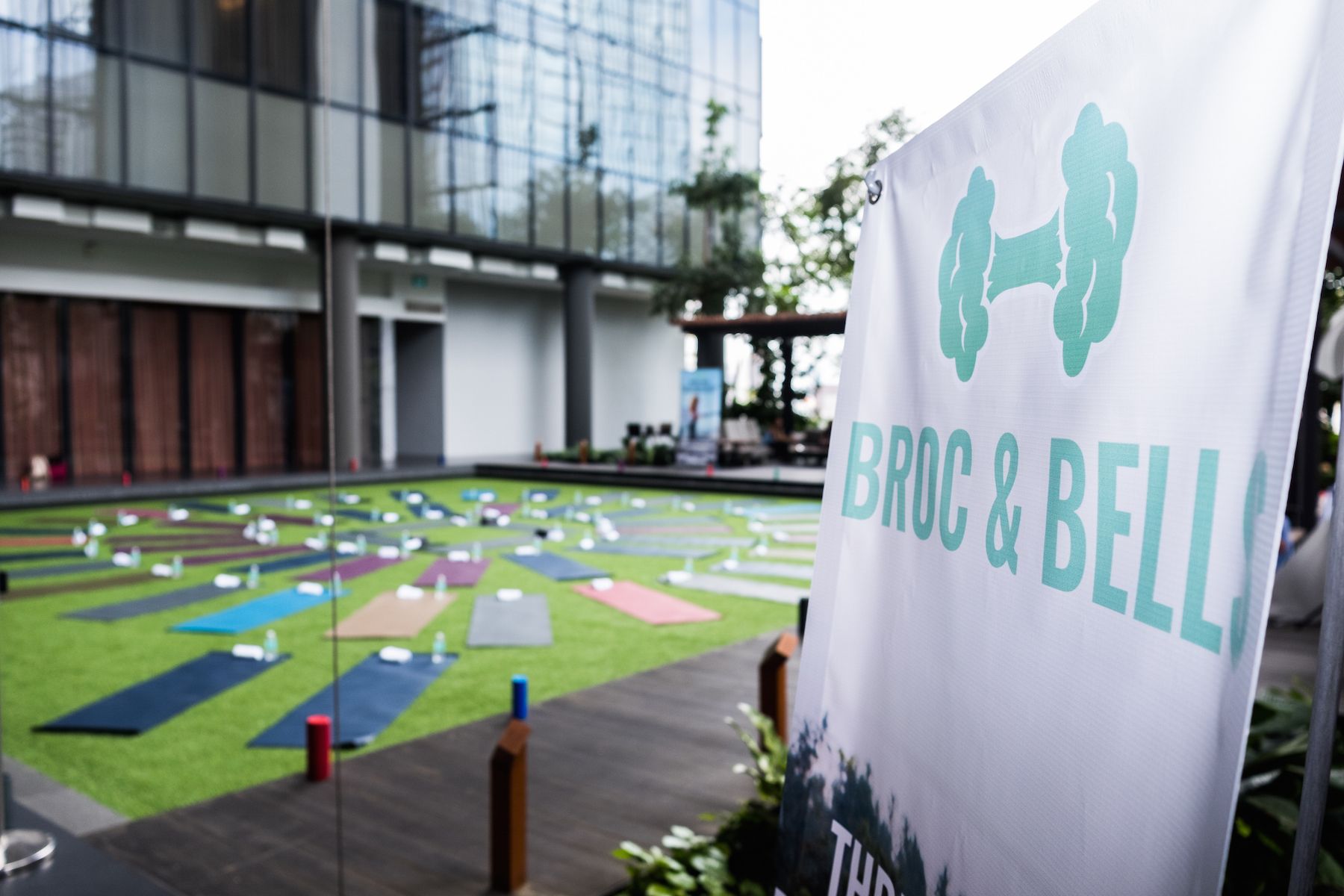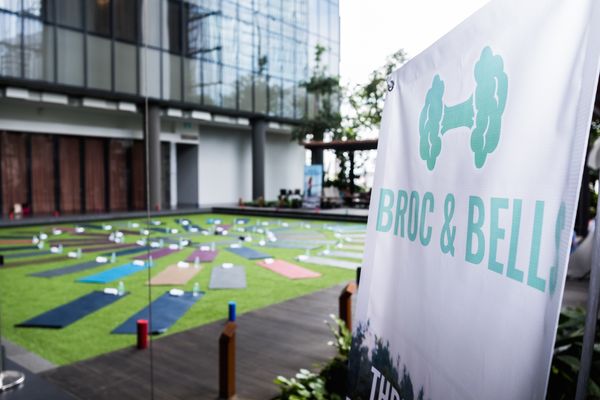 The official launch experience of Broc & Bells (short for Broccoli and Dumbbells) in Singapore took place on Saturday, 23rd September 2017!
In line with the brand's message, the new wellness startup brought busy individuals together over an afternoon of curated healthy experiences - bonding over fitness, mindfulness, refuel and feel good activities.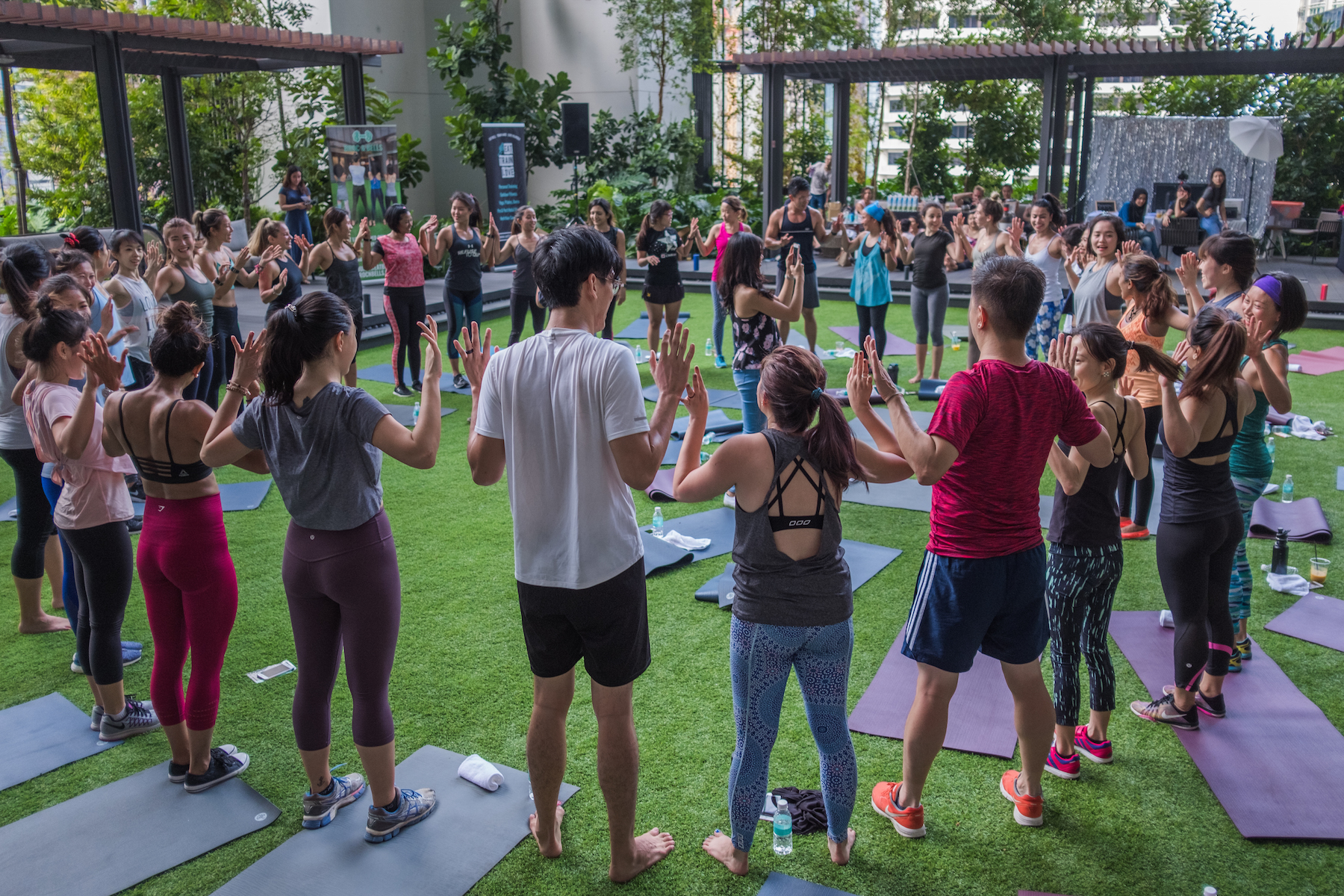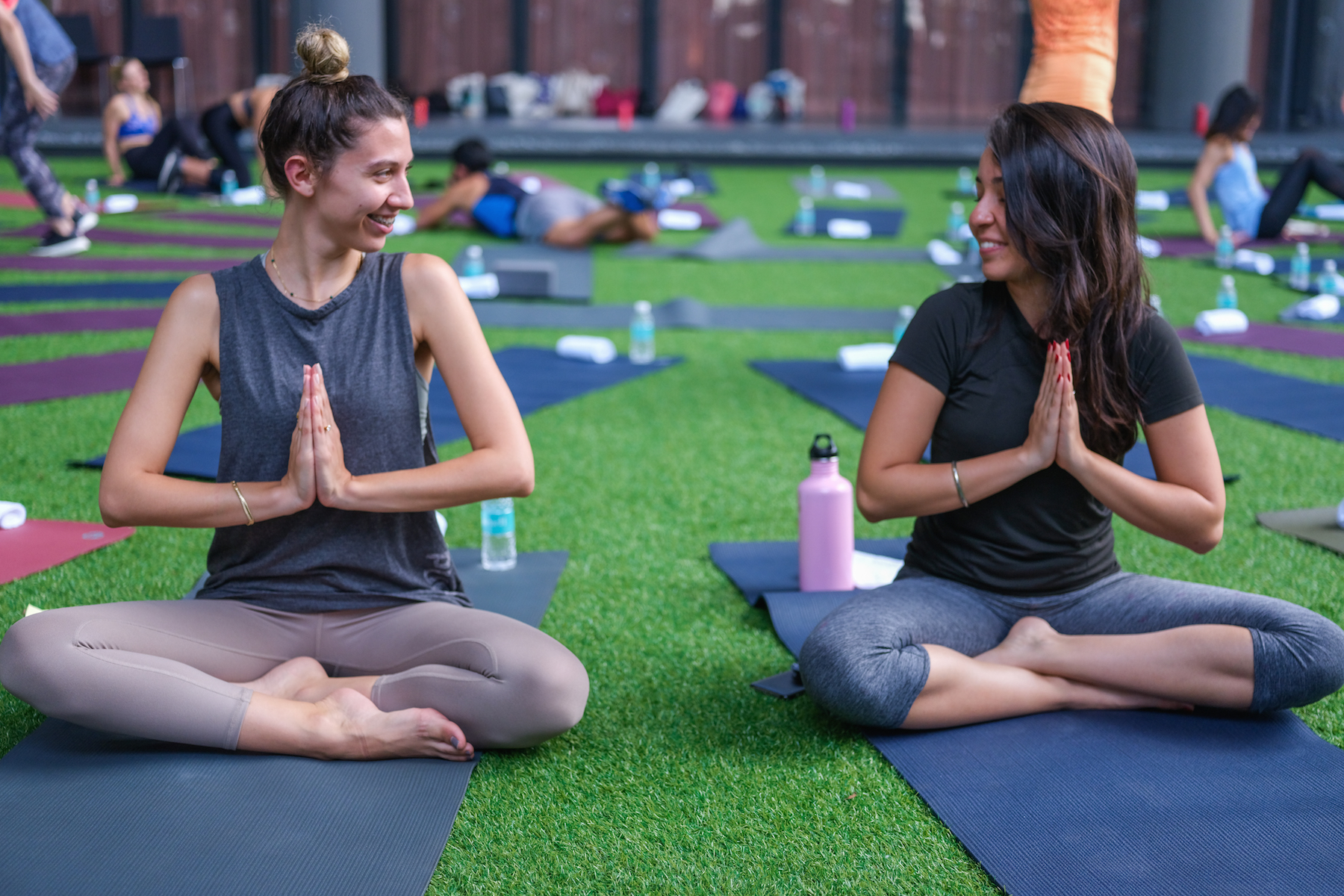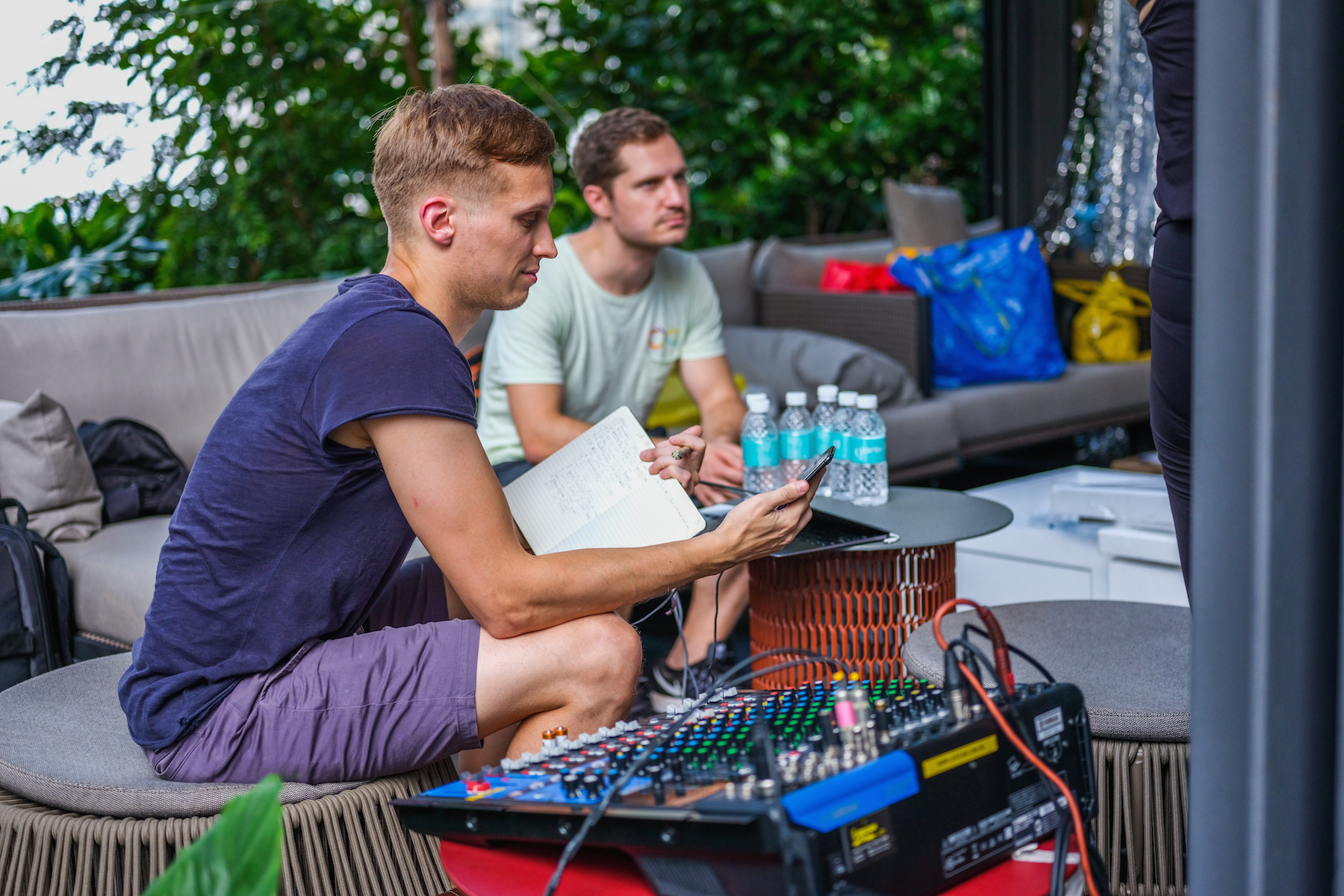 STRIKE THE BARRE
To kick things off, Jessica, founder of Barre2Barre Singapore, took the crowd of both men & women through a BarreAmped PowerStretch class - think tippy toes, foldovers and pulses to work those tiny muscles!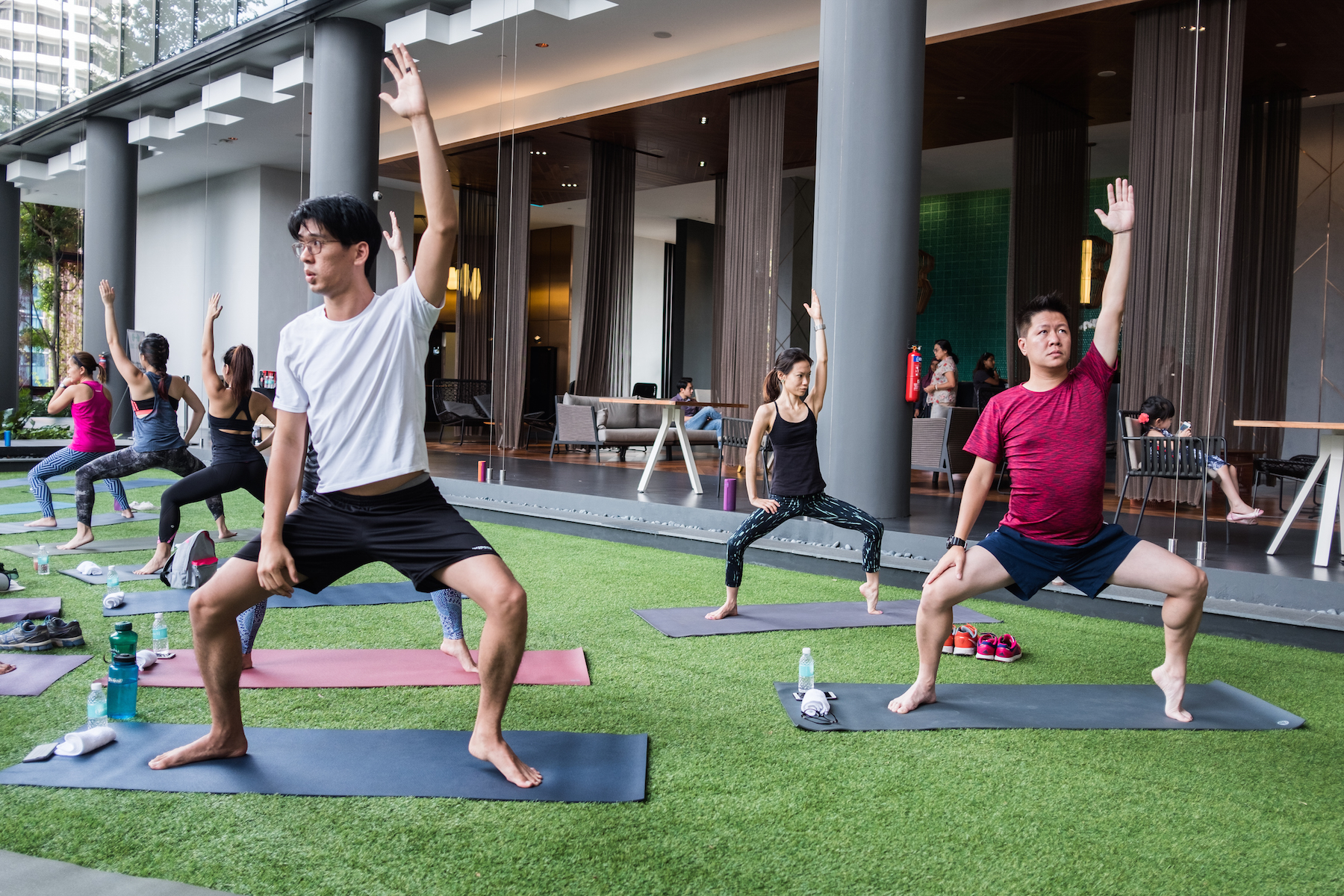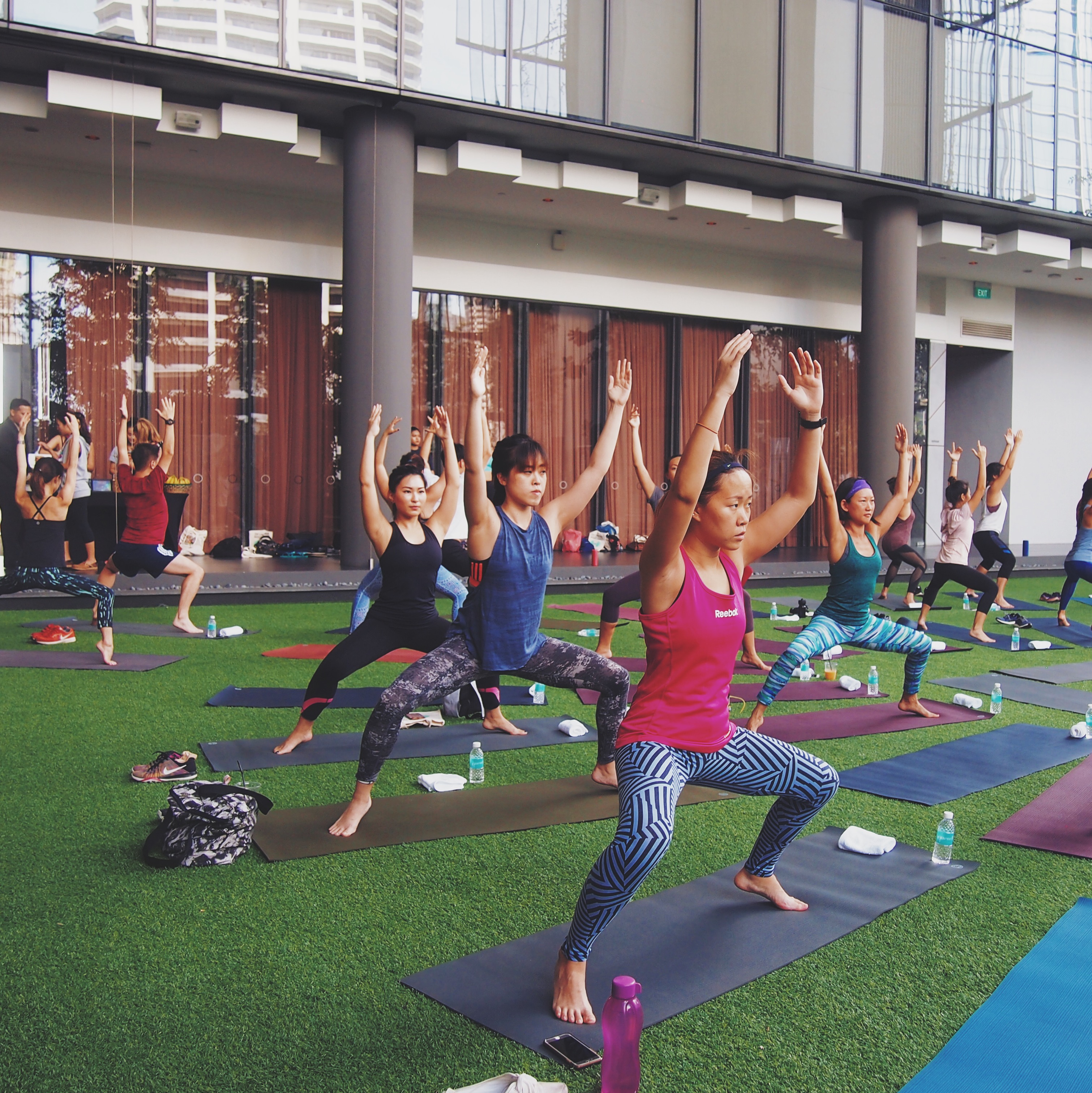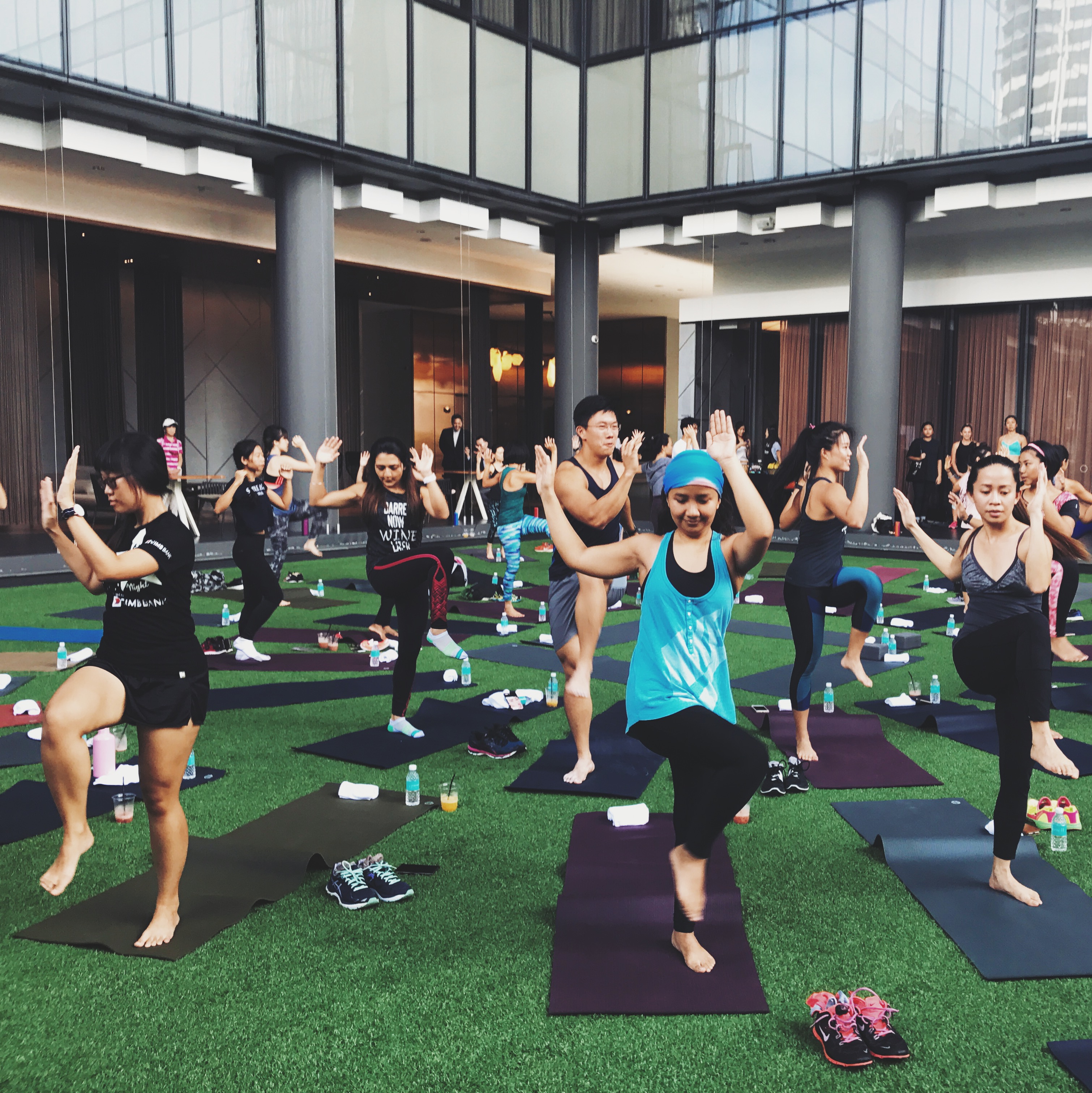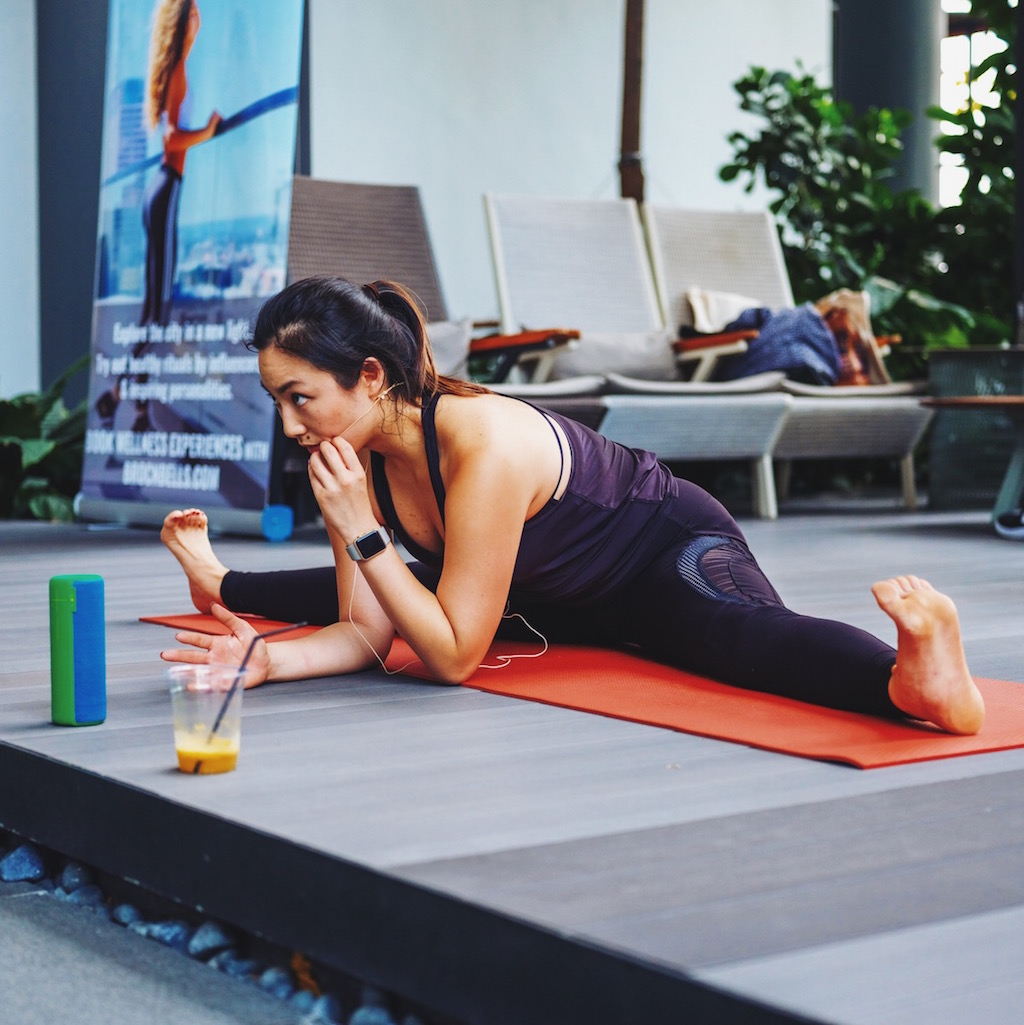 Cheryl, founder at Eat Train Love, alongside Lucy, then took over the centre stage with a session of Shadow Boxing Bootcamp. Participants worked up a sweat with their SweatBuddies through the partner drills at the Sky Terrace of Oasia Hotel Downtown.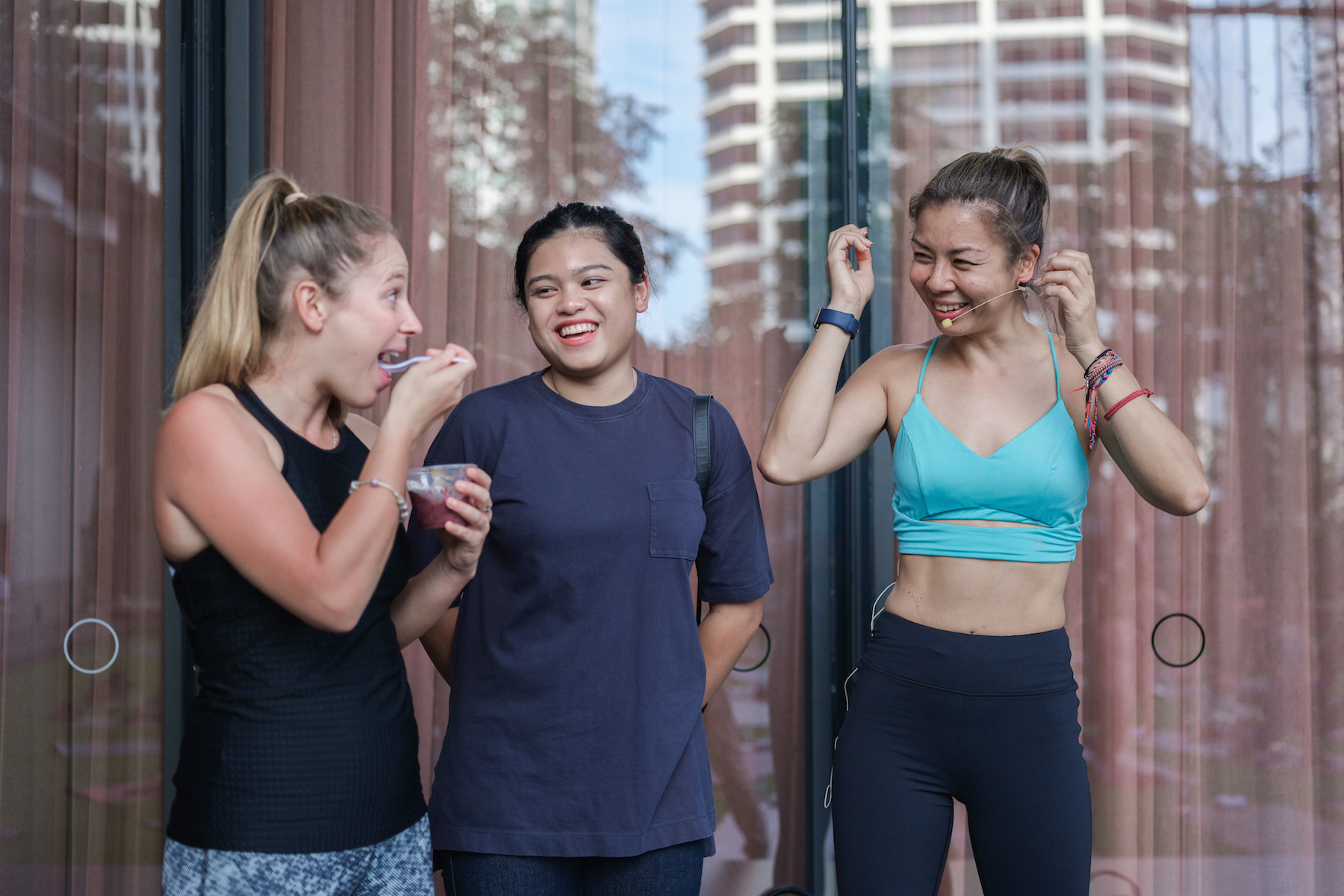 The attendees at Broc & Bells' Launch Event then received a well-deserved refreshing Pura Vida Acai bowl treat from Coocaça, topped with sliced bananas, almond butter, granola, pumpkin & chia seeds.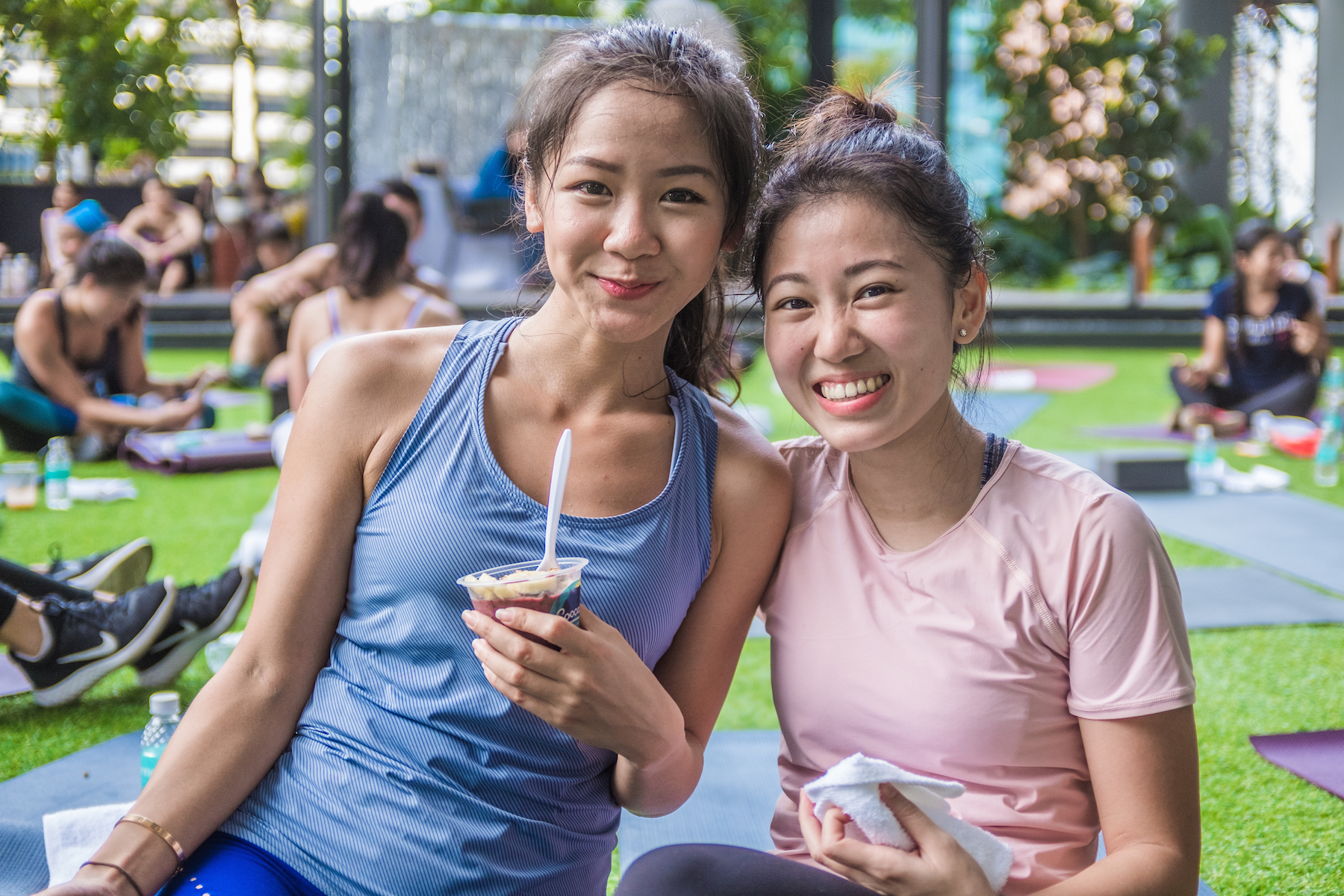 STRIKE THE GONG
Su from Ascend Yoga Therapy led the participants through a Gong Meditation session. Accompanied with a Rav steel drum and the use of essential oils, everyone was able to let go of their preoccupations and stresses, allowing for relaxation of the body and mind.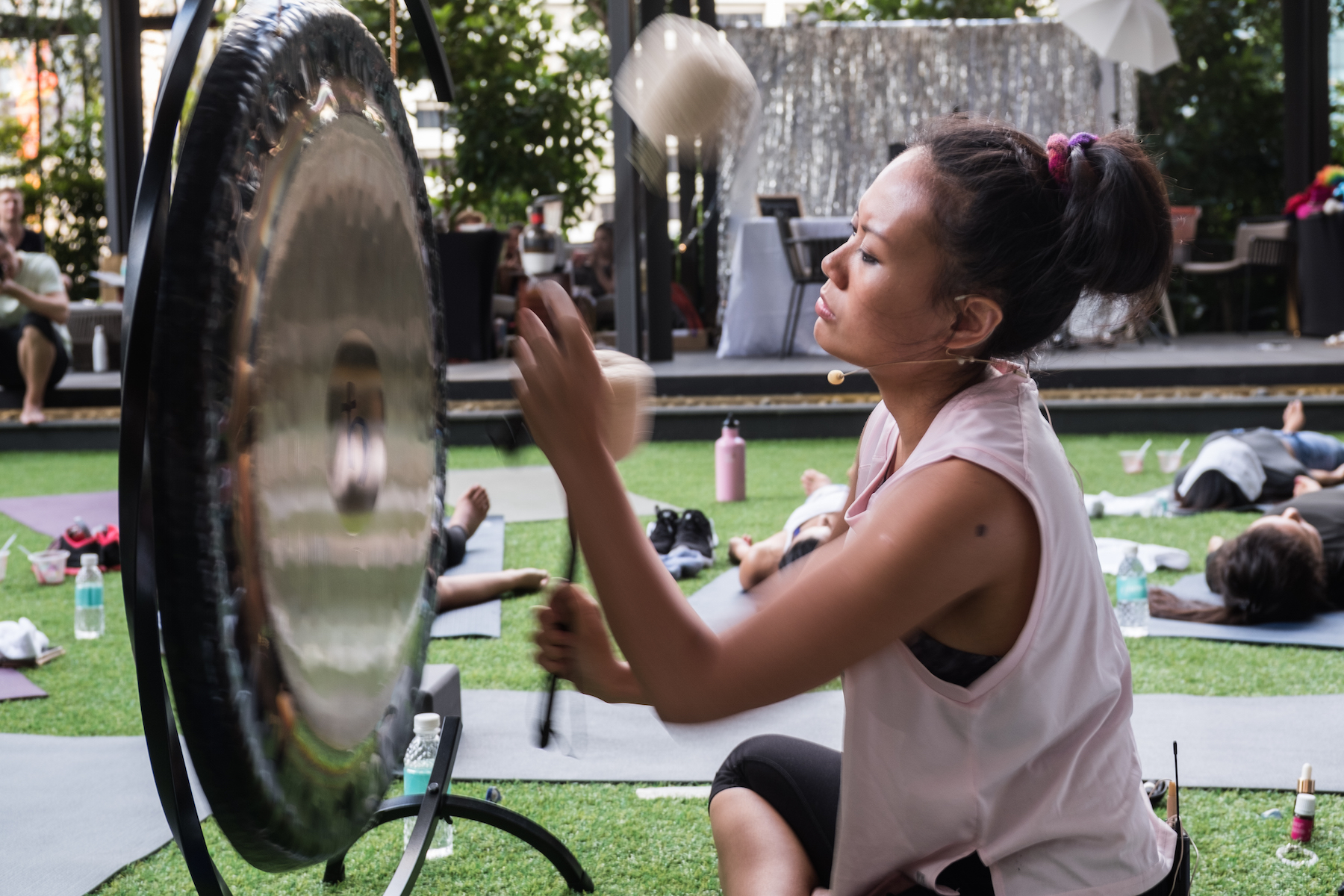 STRIKE A POSE
Incorporating a mindful athleisure flow - starring yogis: Clarice Handoko, Yoga Movement Instructor (@fleurdeclareese), Denise Tan, Barre 2 Barre Instructor (@barreballetdenise), Herna Mohari, Yoga Samudra Founder, YOCO Instructor (@herrrna) - luxury activewear brand, Titika Active showcased their athleisure pieces through a meaningful, intention setting practice for the participants. Afterwards, they were led by Brandon Chong (@branstands), founder at Yoga Instiinct, through a slow, sunset yoga flow to help them envision their goals being actualized.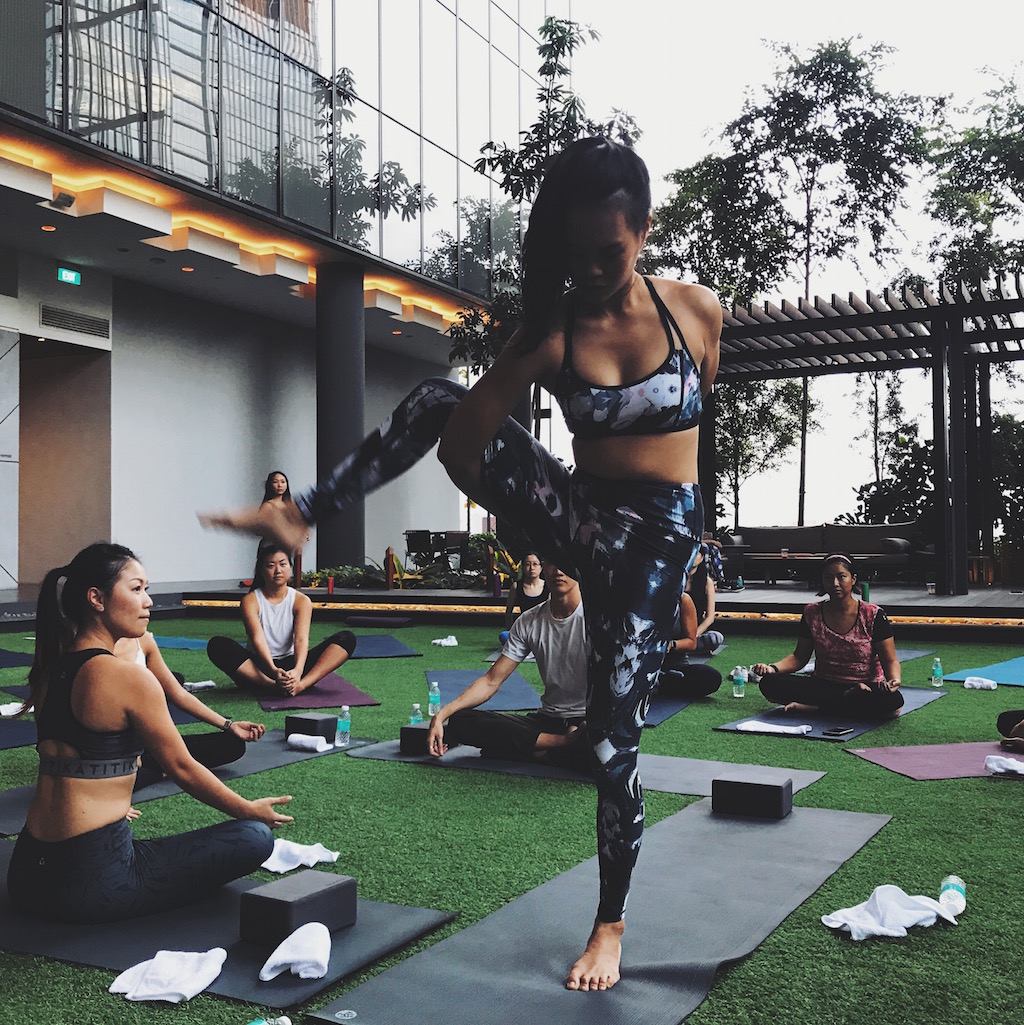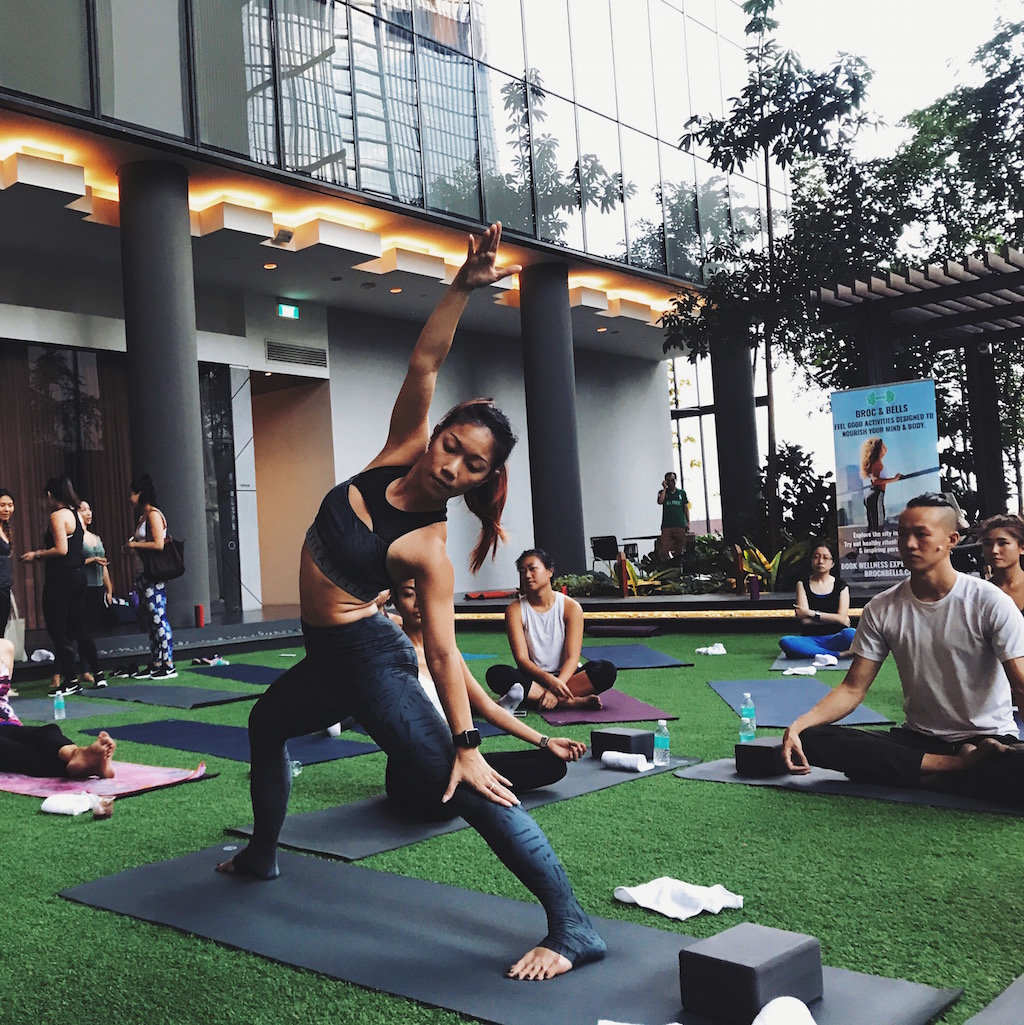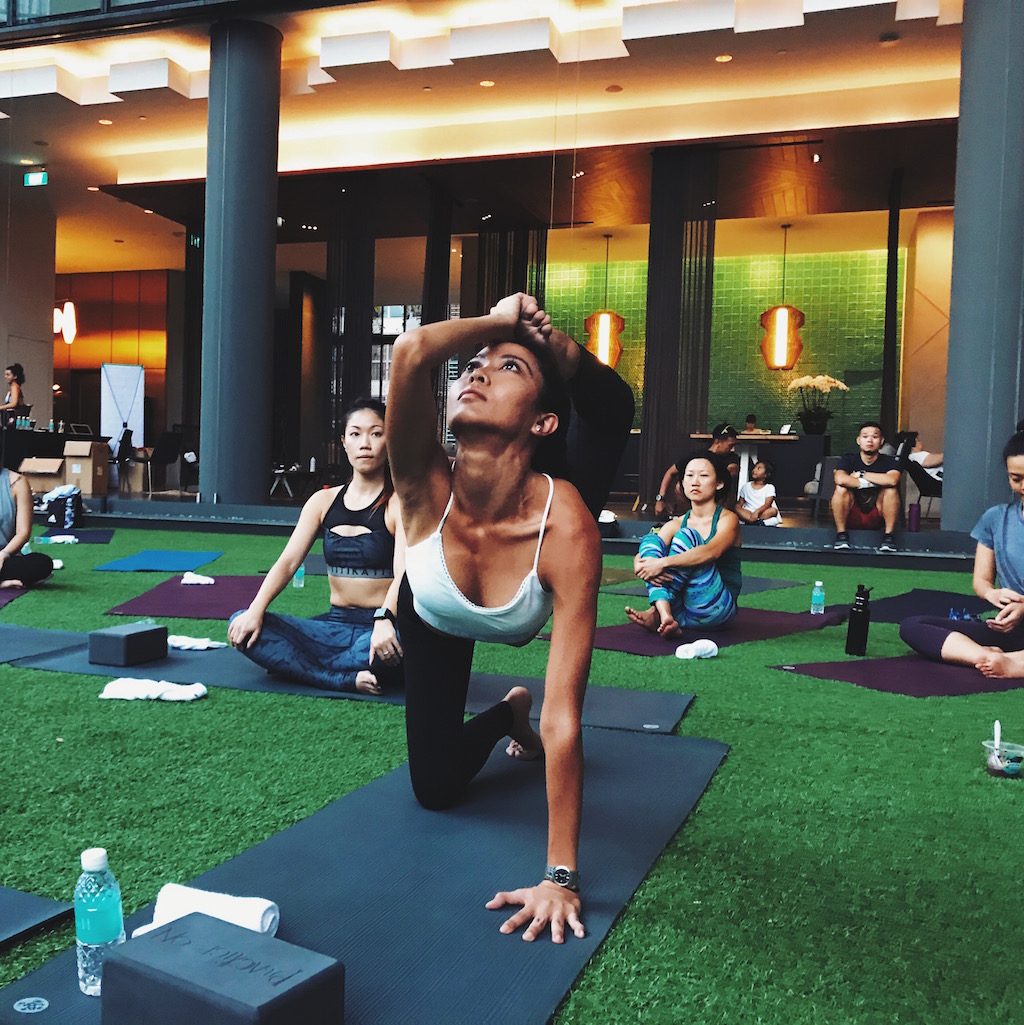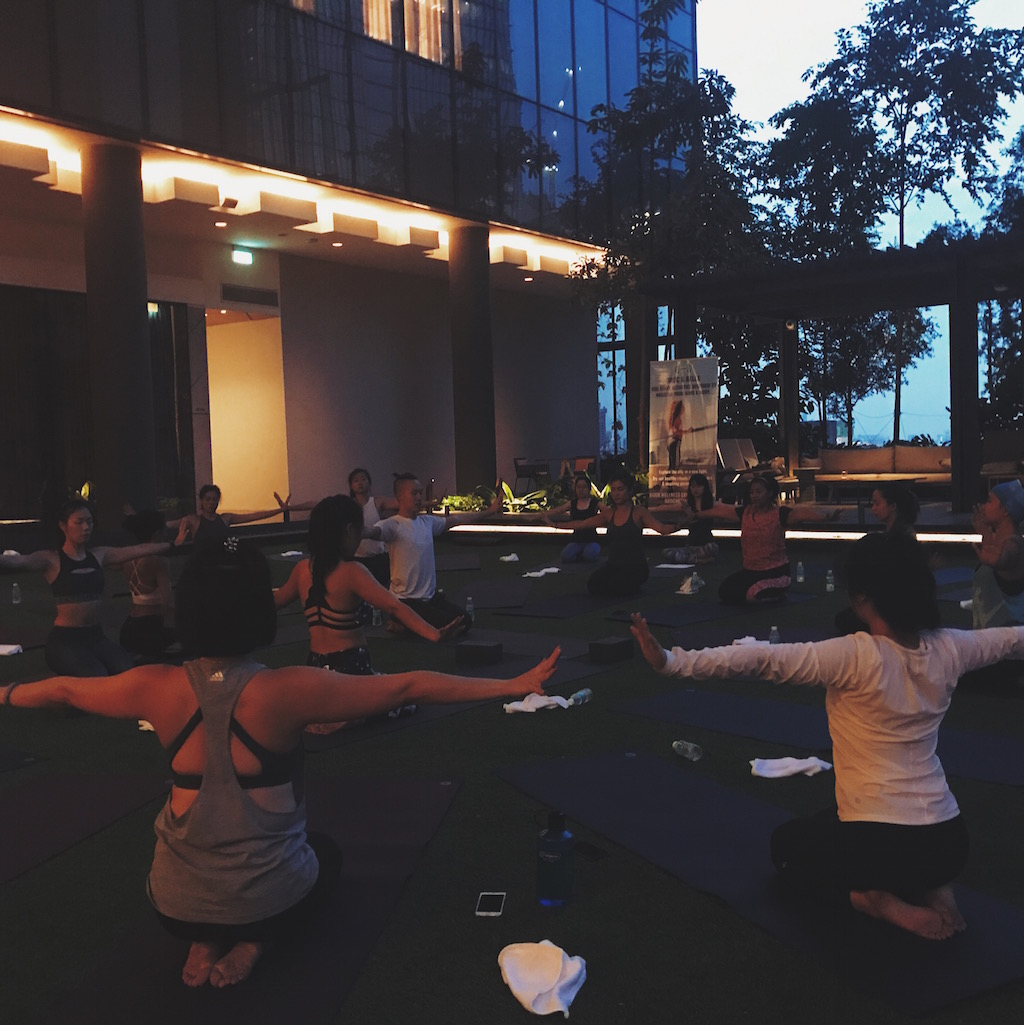 Mortimer, a bar on Club Street, refuelled the participants with cheeky freshly concocted healthy fruity cocktails! They also graciously outfitted the event with a fun photobooth – upping the fun ante with memorable keepsakes for everyone.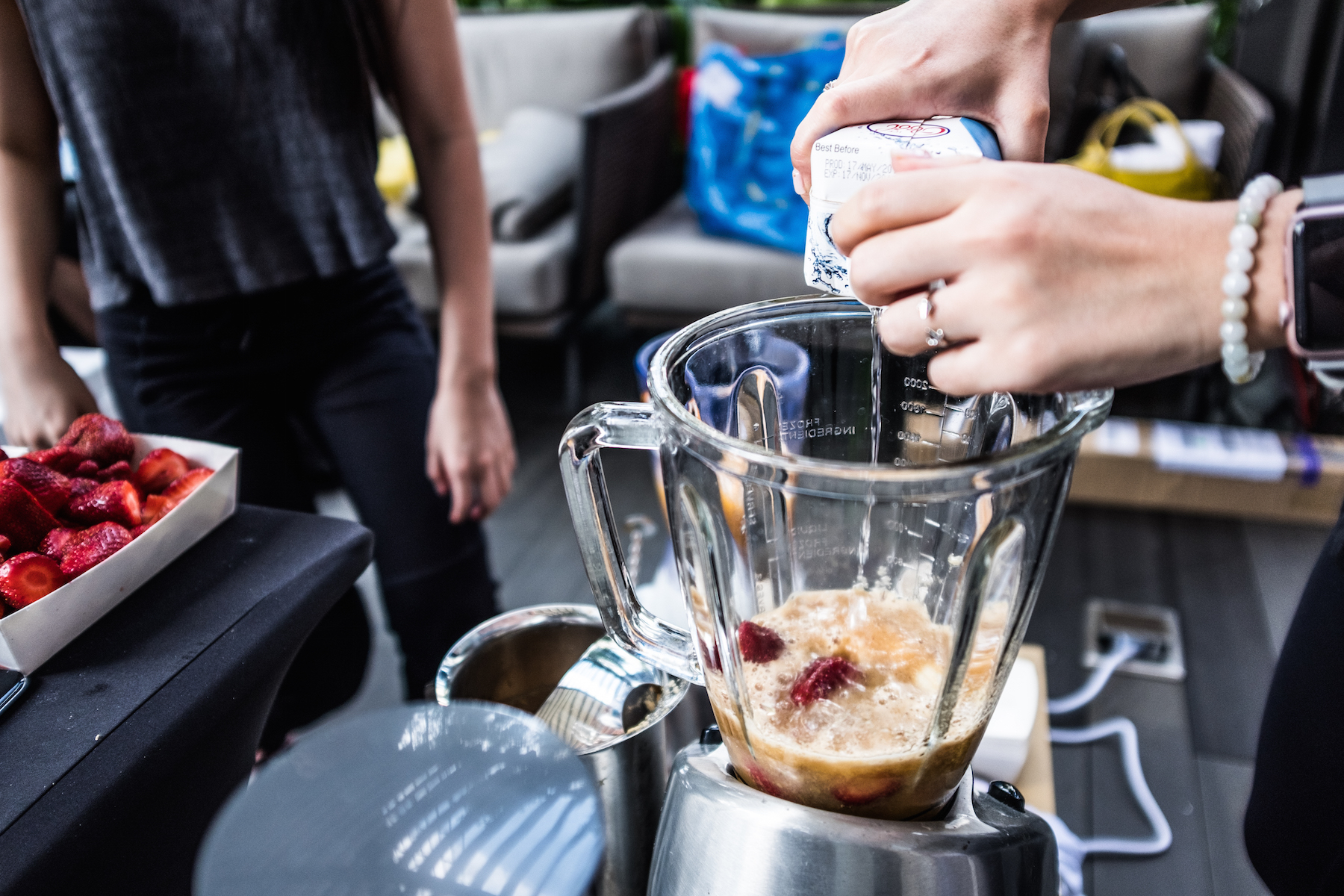 The launch event was also supported by Manduka and Ultimate Ears, providing the participants with yoga mats and a surround sound experience respectively.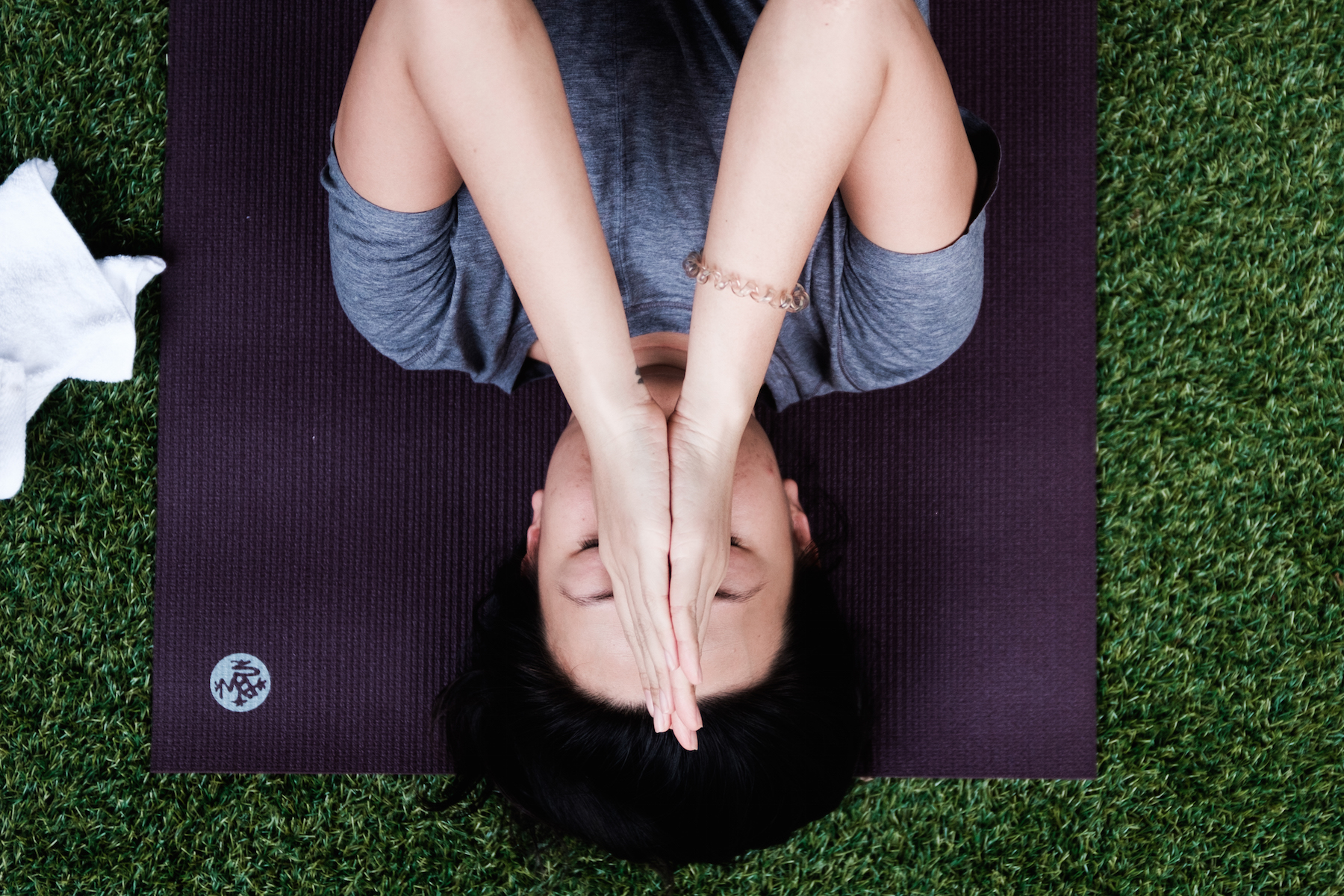 Aligned with a key social pillar of Broc & Bells, dedicated For Women Empowerment cards were prepared to create more awareness for businesses in the health & wellness sector, especially those that are women-owned or led, and/or has programs that are specifically tailored for women.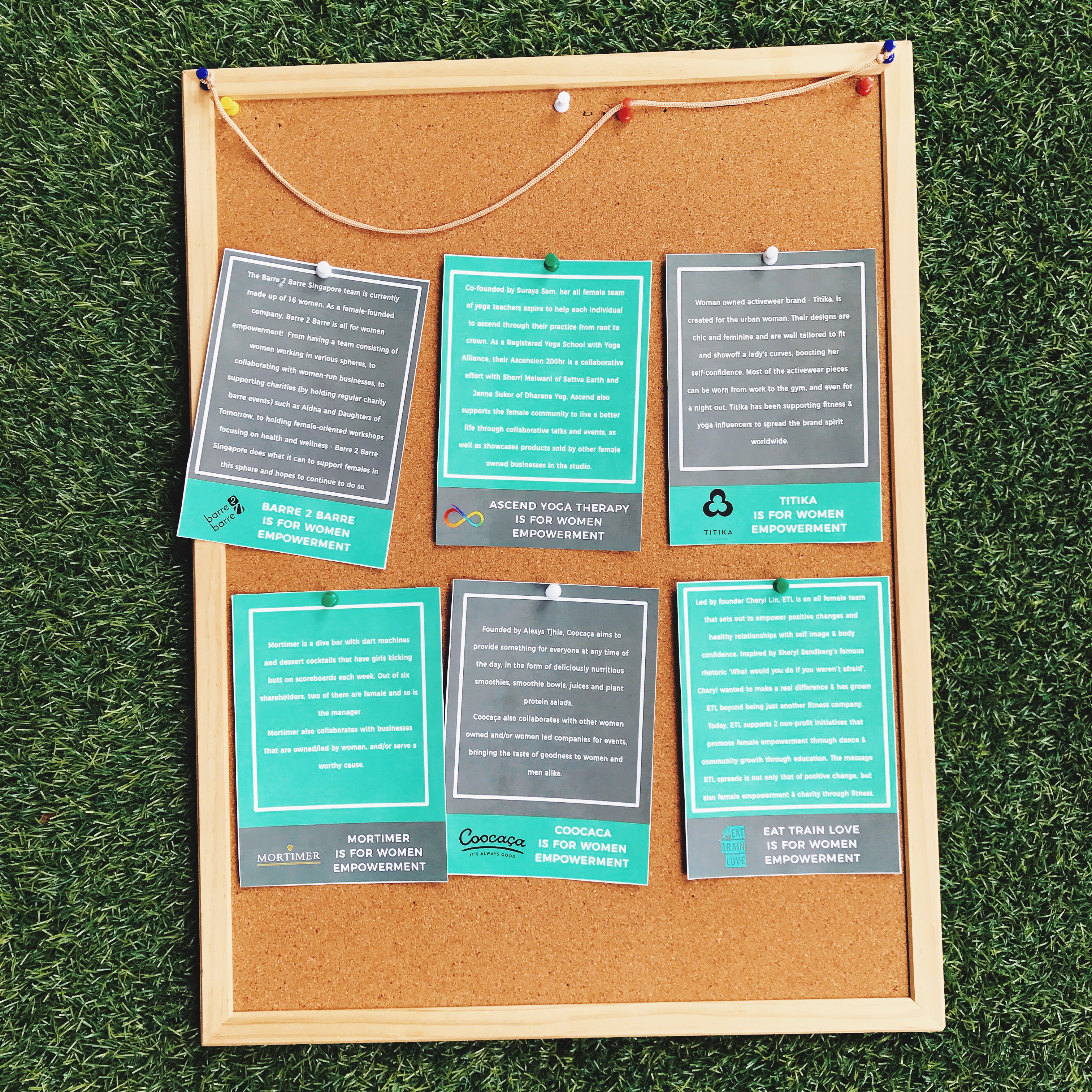 "We hope our launch experience: Strike A Chord has kindled in participants the taste for good health and was a celebration of face-to-face connections with new and familiar faces alike." - The Broc & Bells Team
If you enjoyed our launch experience, you can Find Your SweatBuddy on Broc & Bells!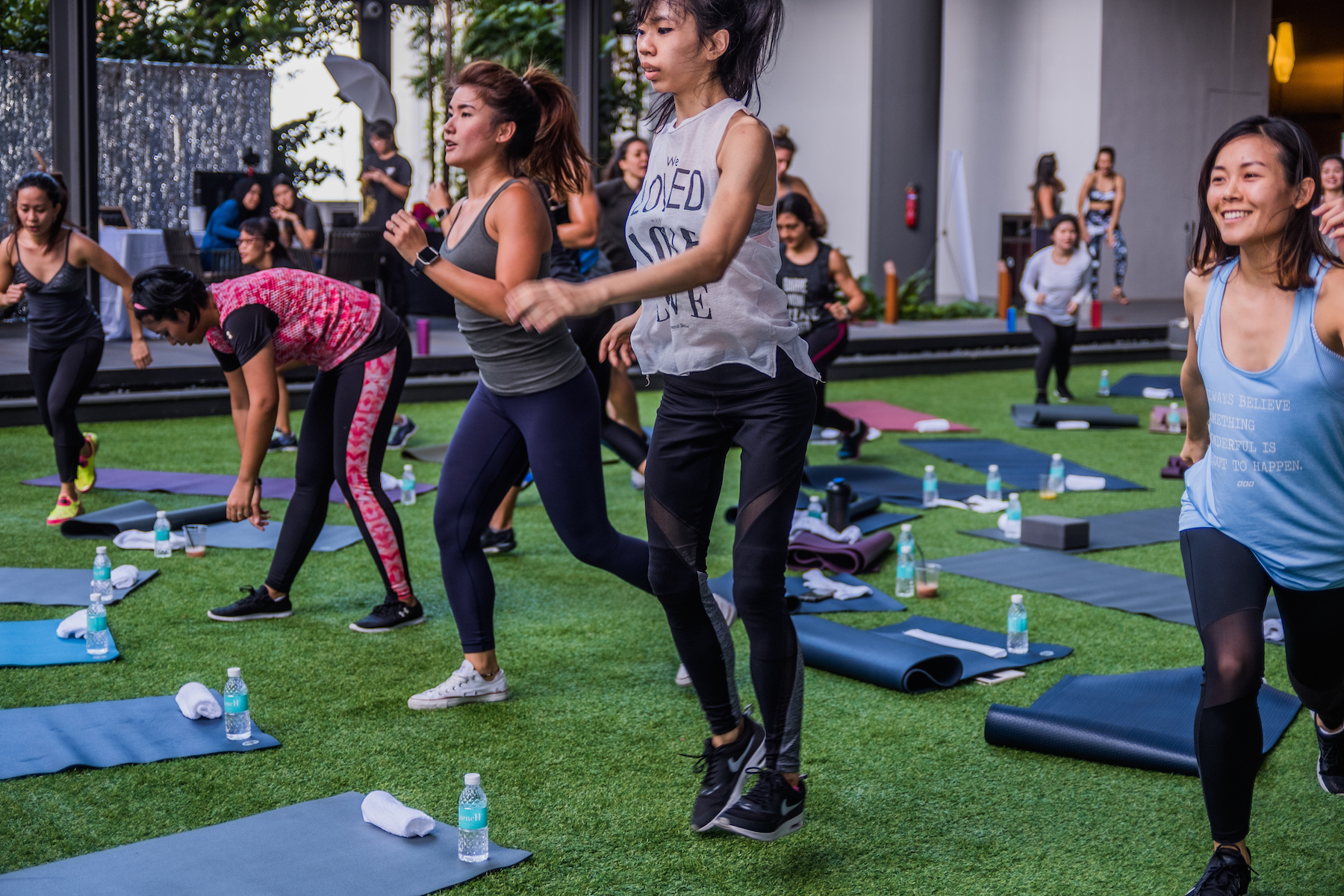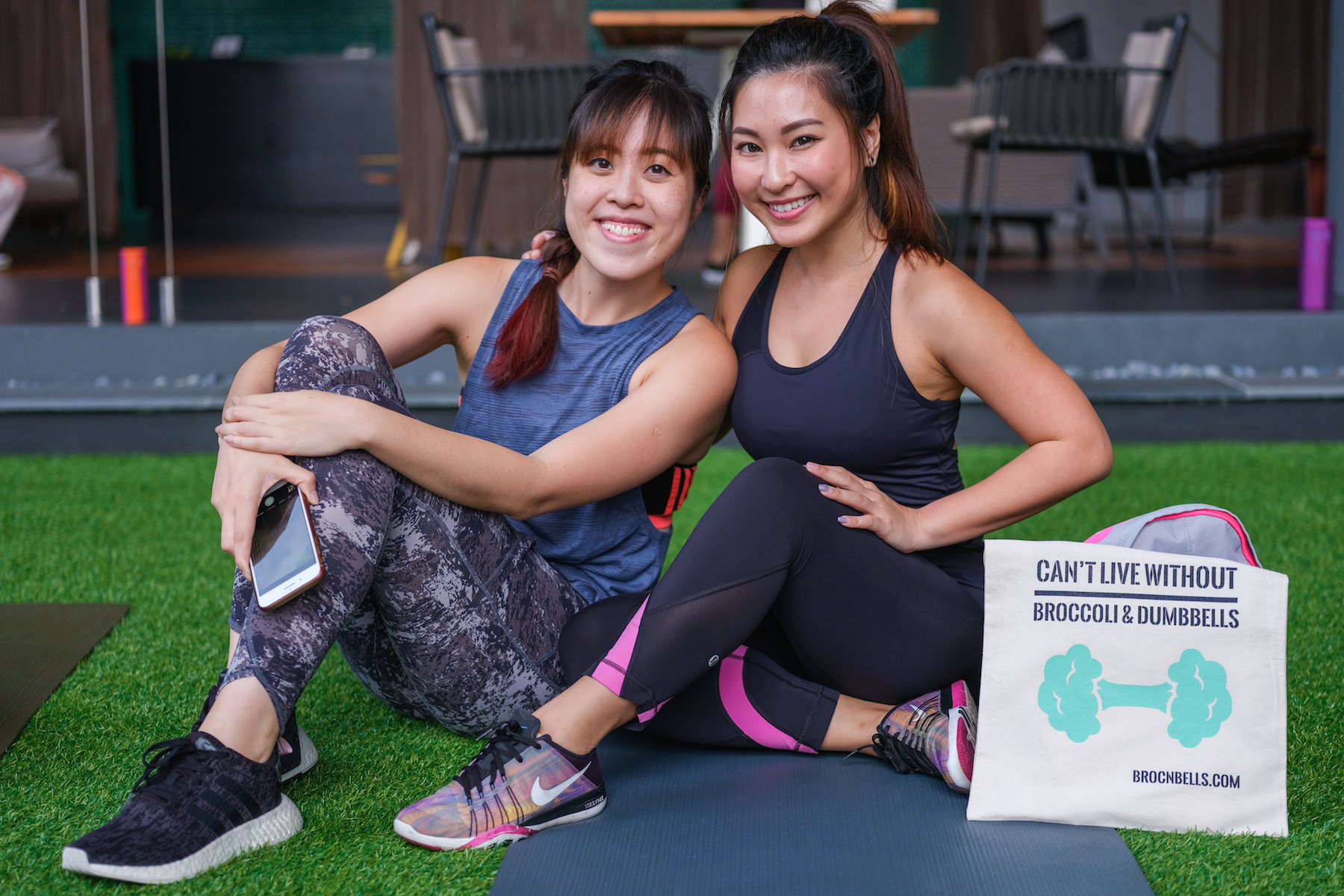 Photo credits: The Broc & Bells Team, Wandersnap / Alex Chen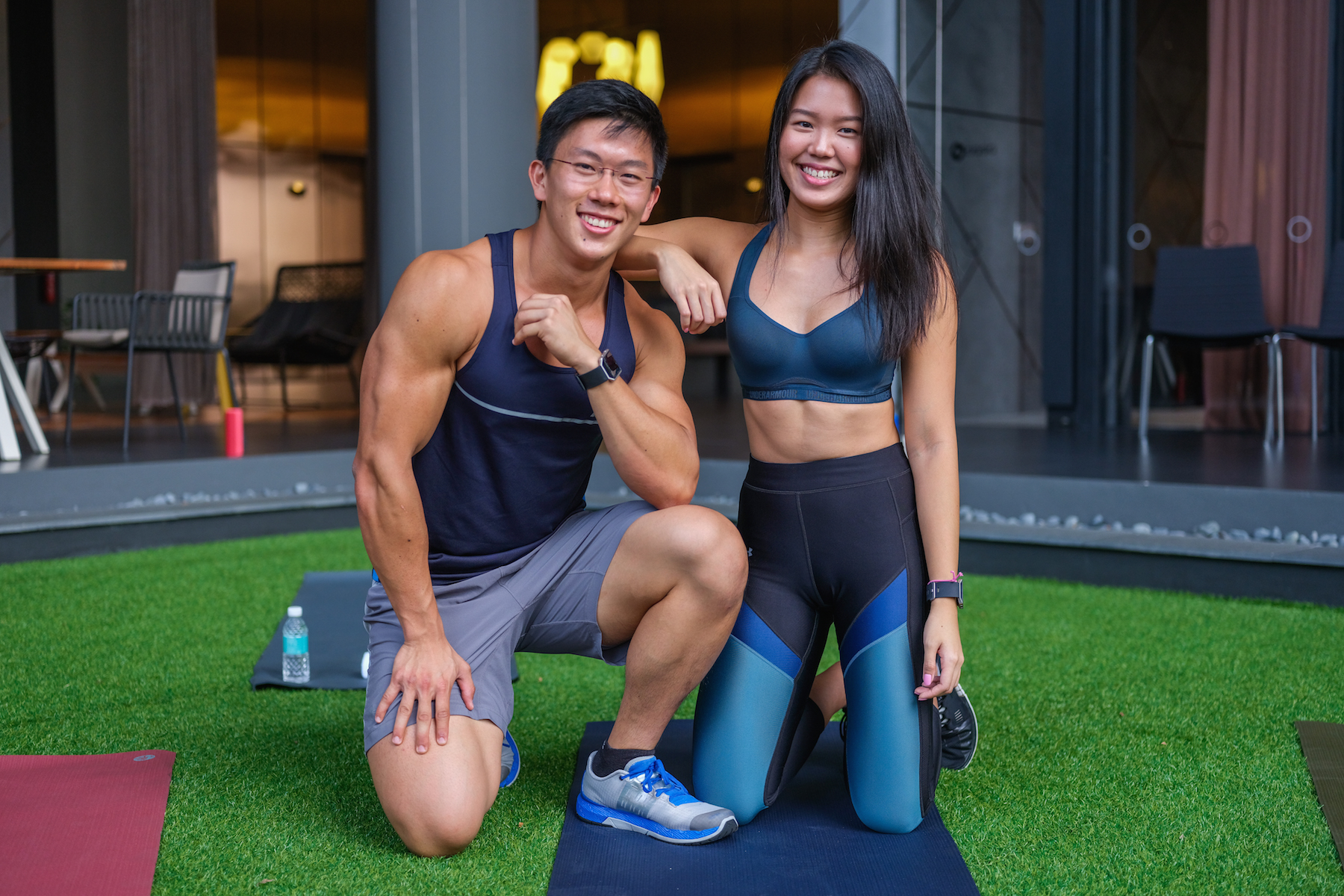 For the full album of launch day experience shots: link