ROUNDUP: BrocnBells.com Launch Event in HK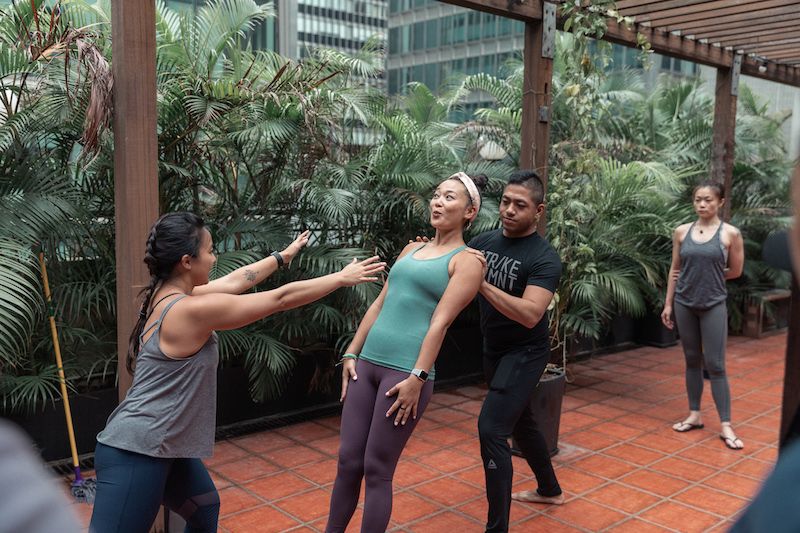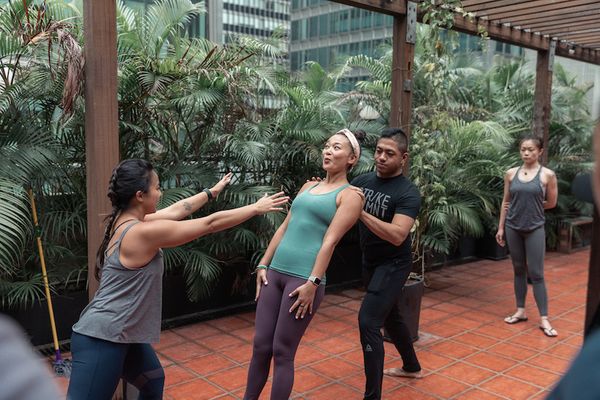 Here's a snapshot of what went down at the launch party of BrocnBells.com in Hong Kong.
Over a hundred SweatBuddies gathered at The Hive Hong Kong from 10am-1pm on Sat, 3rd Nov 2018.
Through social fitness workouts and a lifestyle & wellness pop-up, the experience was designed in a way to facilitate social interactions among participants and collaborating brands - with the goal for every one to meet new people and walk away with a new connection!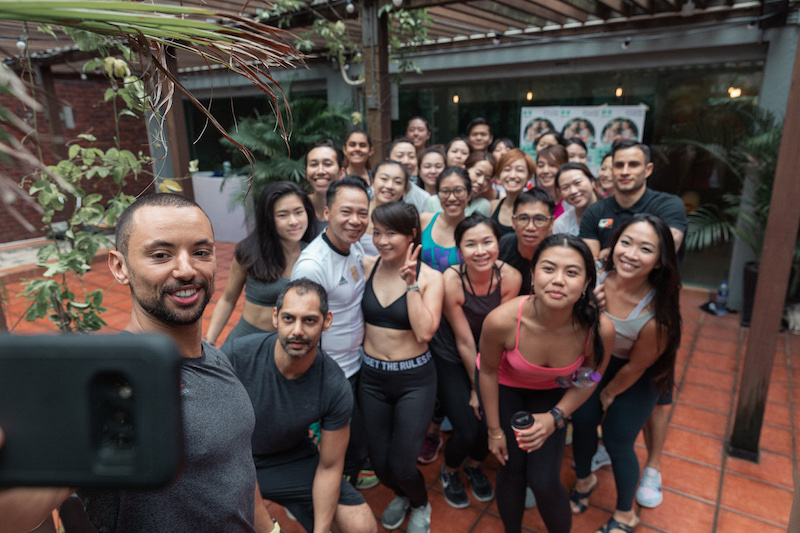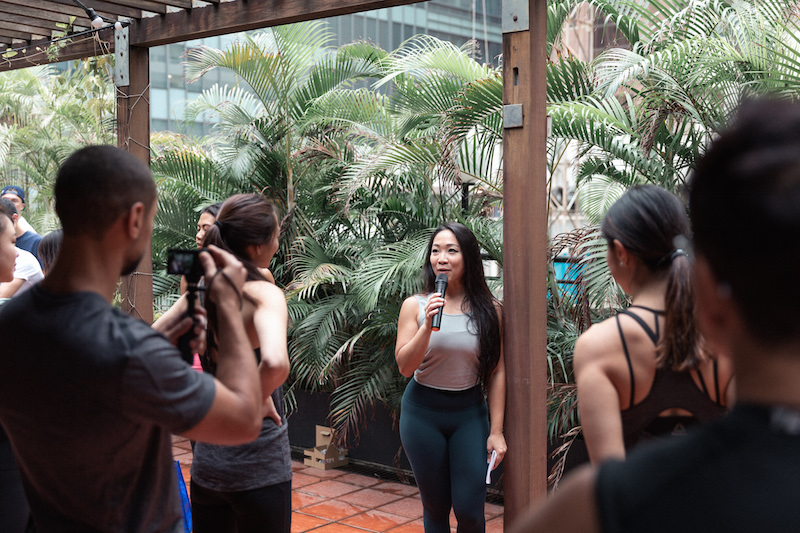 Social Fitness Workout #1 ft. Coastal Fitness X WeBarre
When was the last time you stepped out of your comfort zone? Blending 30-min of 'traditional strength' over a resistance band workout, with 30-min of barre (a combination of ballet, pilates and fitness), SweatBuddies tried new movements that they aren't used to - alongside other like-minded people!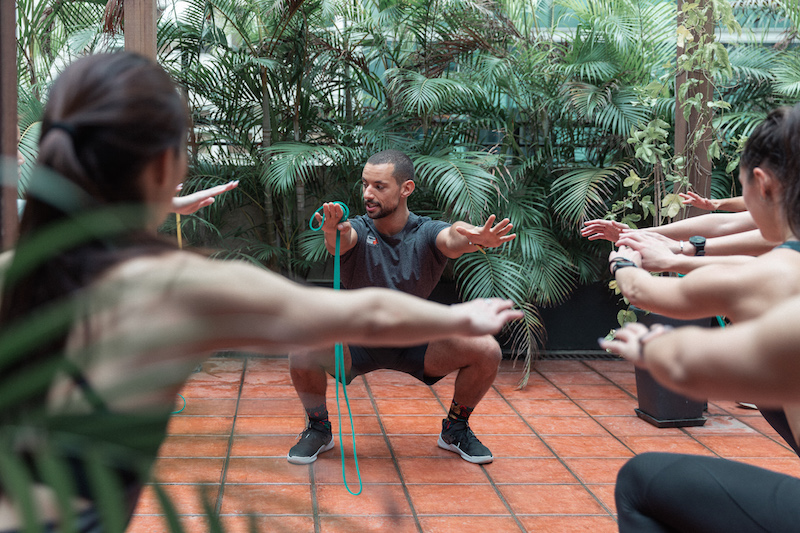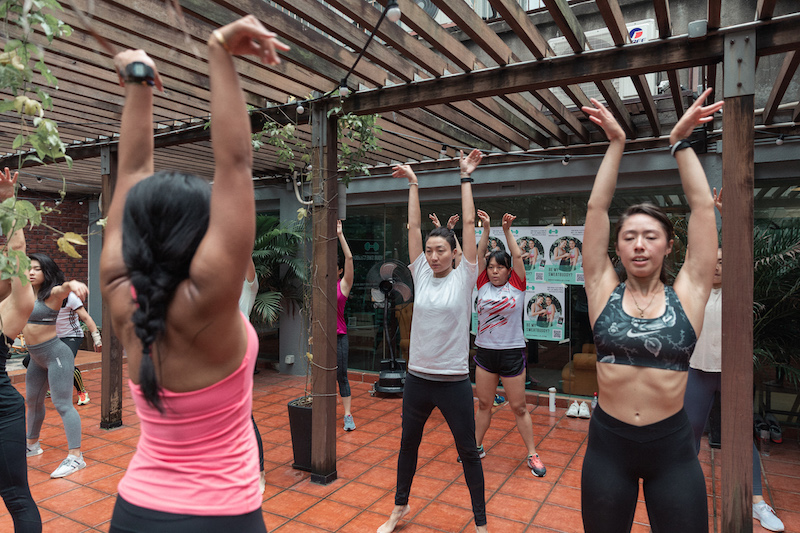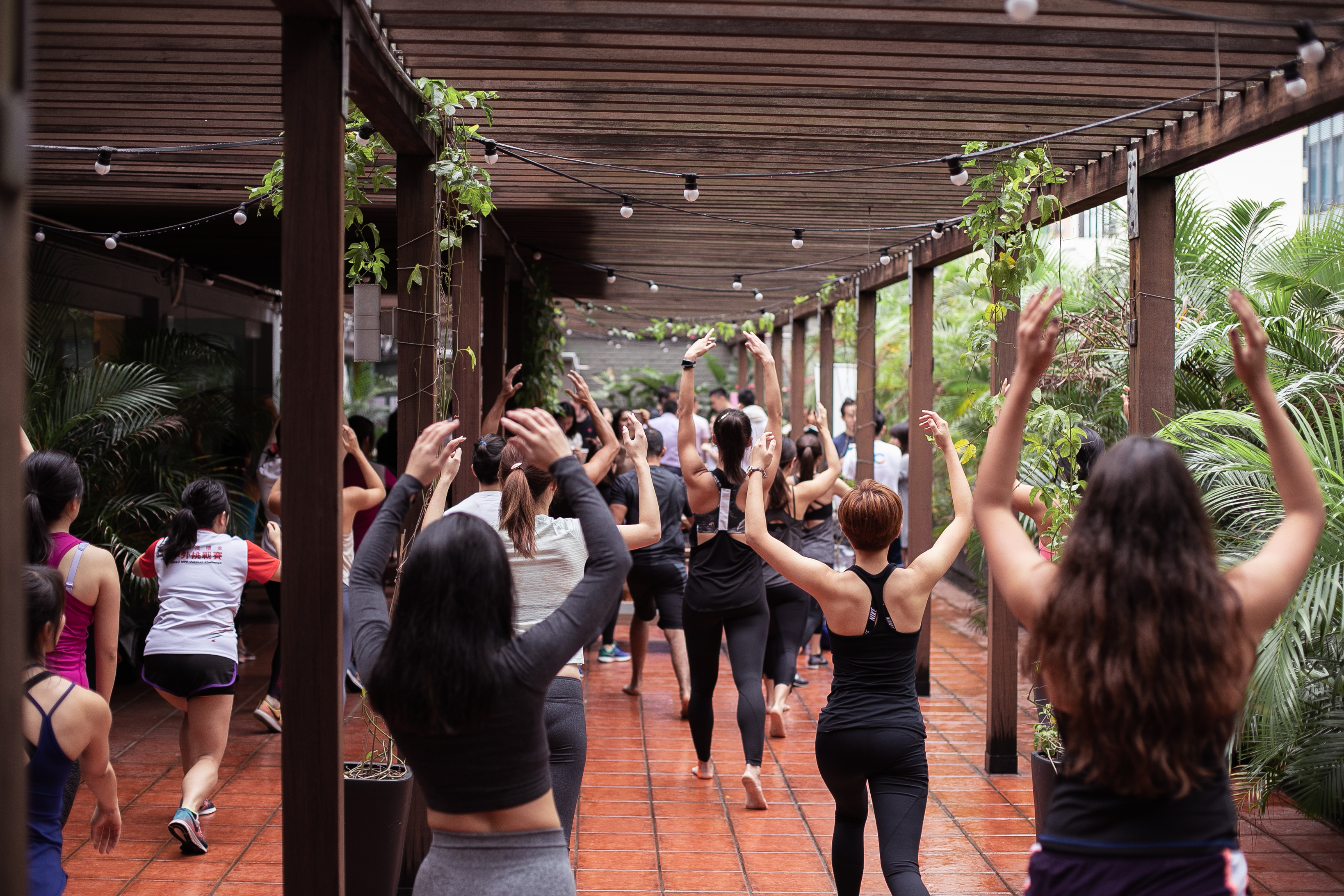 Social Fitness Workout #2 ft. SharedSpace X CorpYoga X Divya Samtani X Jaslyn Koh
Cities like HK move at electrifying speeds. Are you constantly having surface-level discussion with friends? Meaningless conversations? Swiping fatigue?
In this day and age of instant gratification, how do you nurture relationships with others? What does it take for you to open up to others - to connect with someone new? We explored this through movement (partner handstands) and conversations.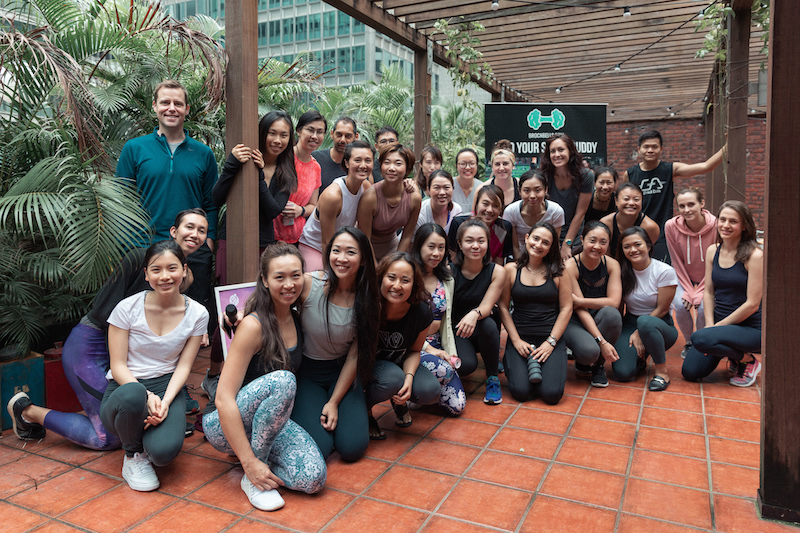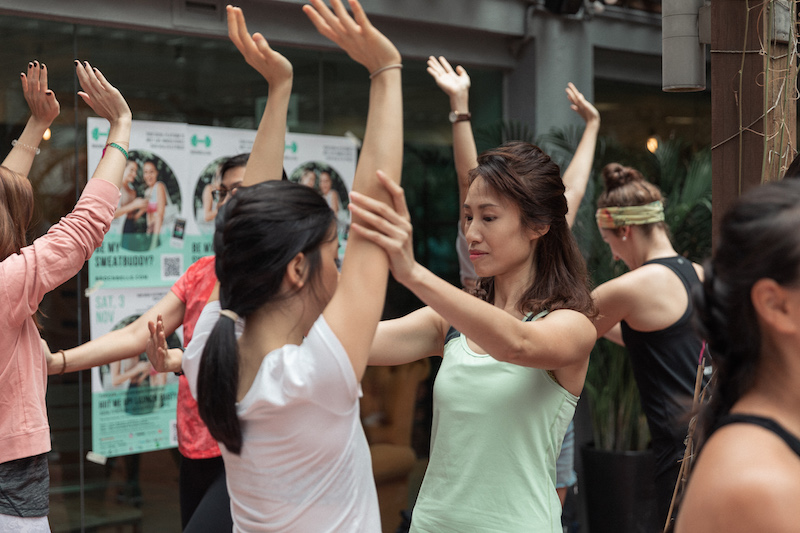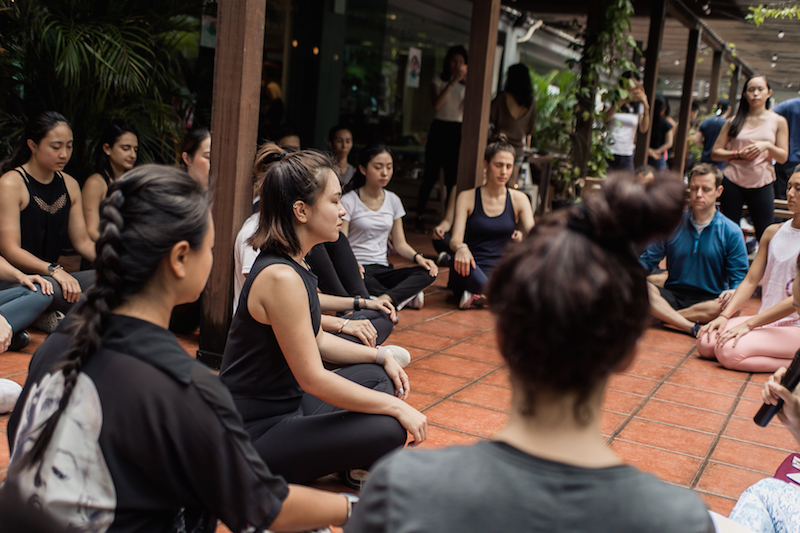 Social Fitness Workout #3 ft. Jessica Lee X Gideon Fung X lululemon Ambassador Rebecca Jean
Combining acrobatics and yoga, we explored trust and mindful communication through AcroYoga.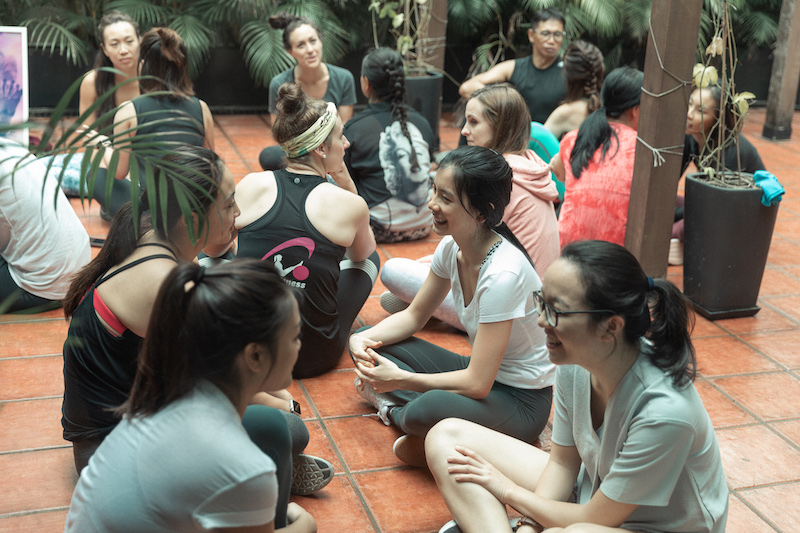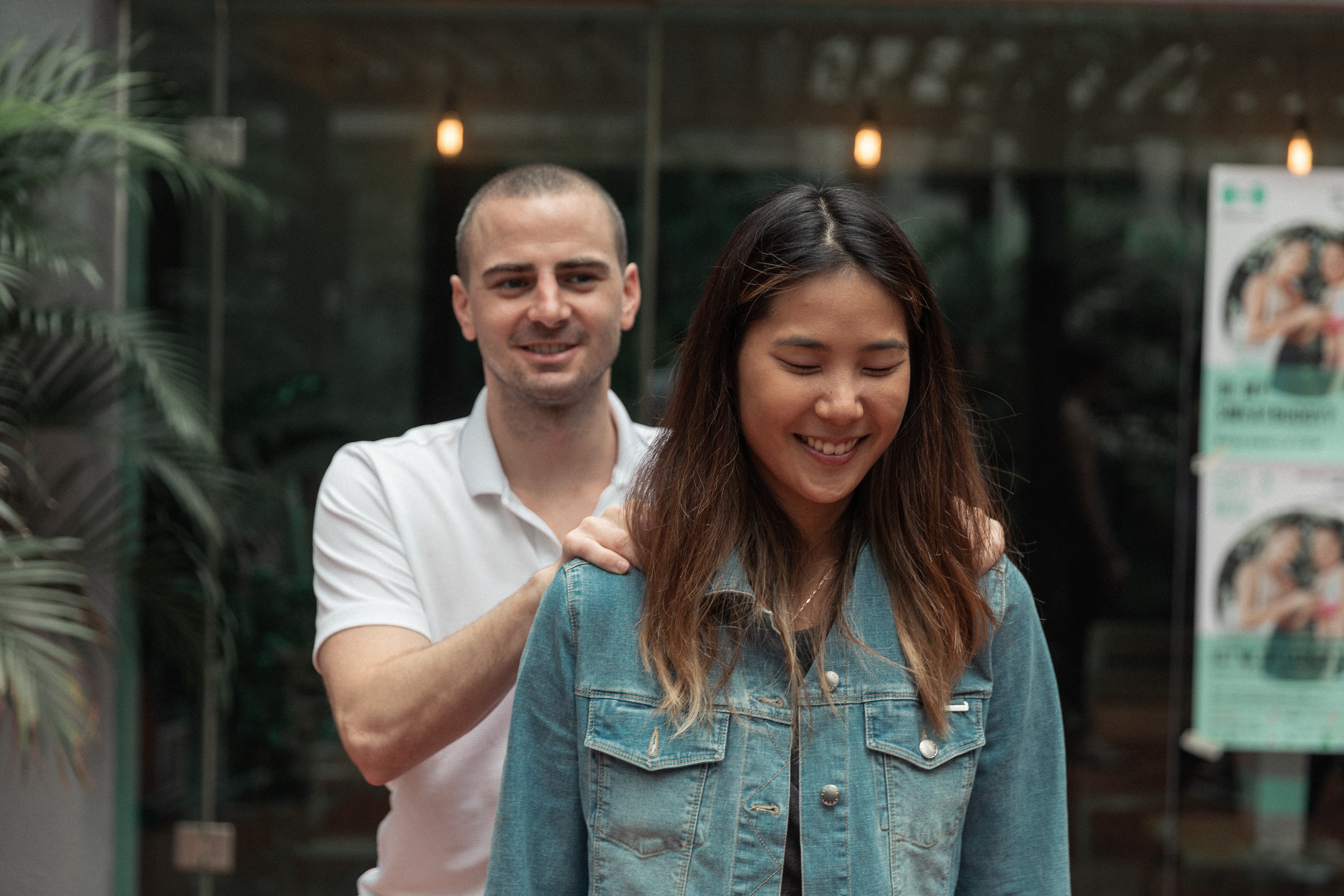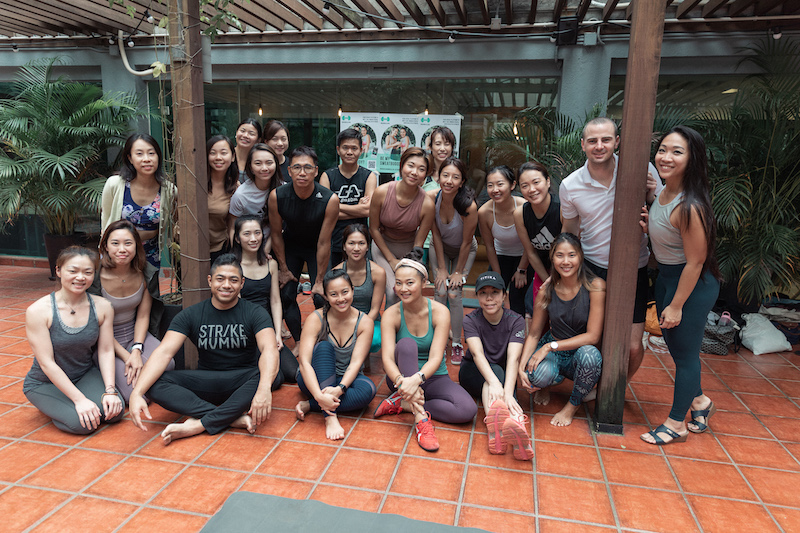 Collaborative Lifestyle & Wellness Pop-Up
Rationale behind this? Just like finding one's SweatBuddy, the launch event served as a platform to highlight collaborations and connections among brands to uplift one another i.e. for brands to look for complementing brands to reach a broader pool of audience and grow together; rather than being a standalone brand.
Brands involved got to interact with the health-conscious community of BrocnBells.com - through in-person SweatBuddy challenges and conversations, as well as online giveaways & exposure.
Zippysparkles X Cocoglo X akar Skin; ALT.N8 X LXN; Barebells X CrossFit 852; The Green Platters X Nutty Concept; Happy Bites X LiteStyleCo; Skin Laundry; Circle DNA X NOCCO; MyMaha; John Masters Organics; Not Just Bamboo; Oatly; BloomMe; Peppy Nomad.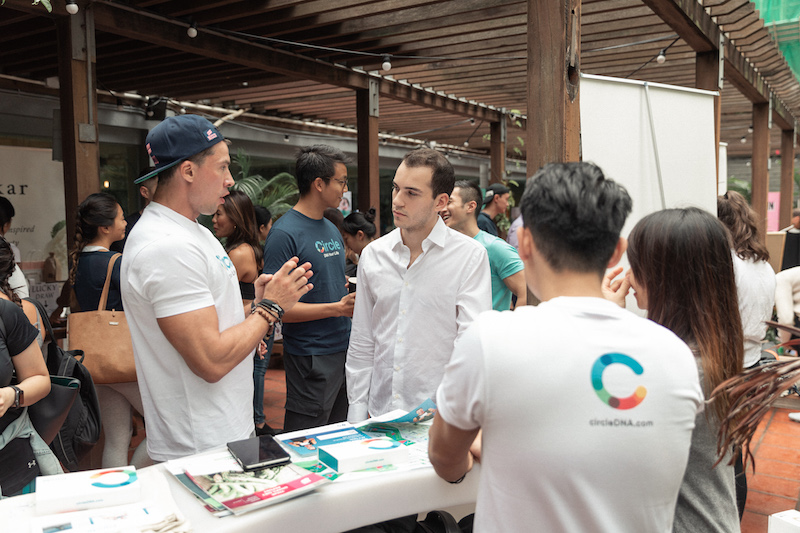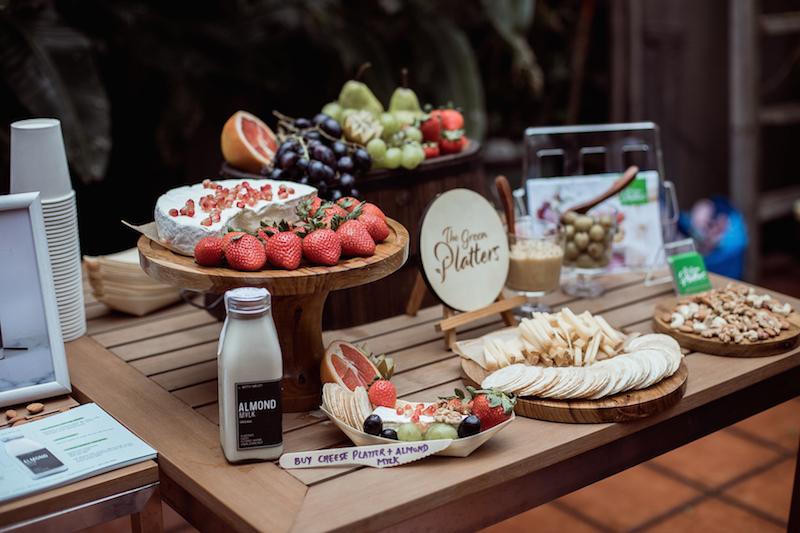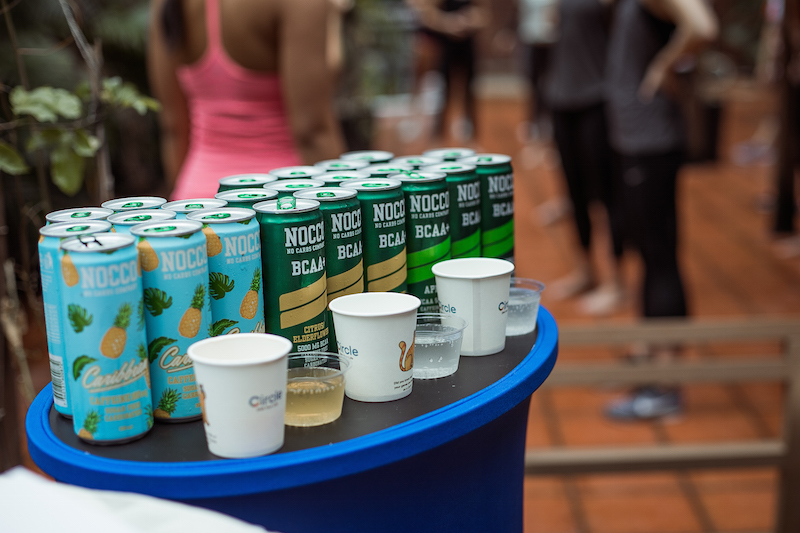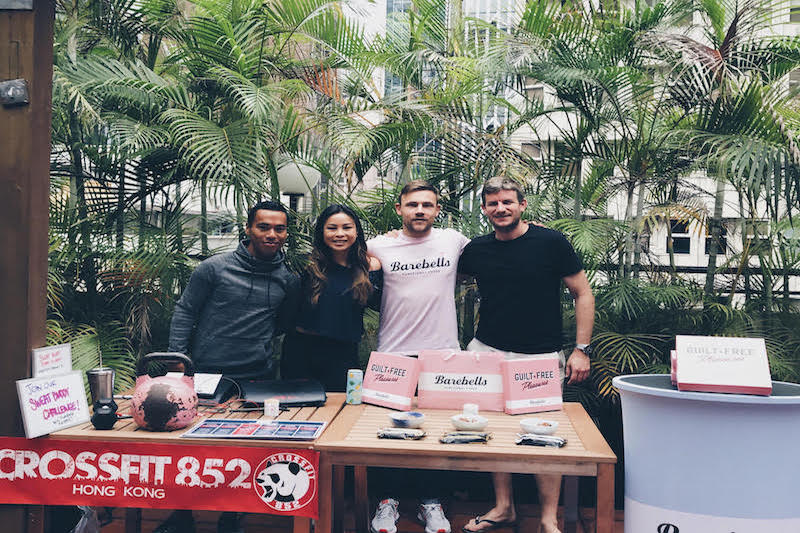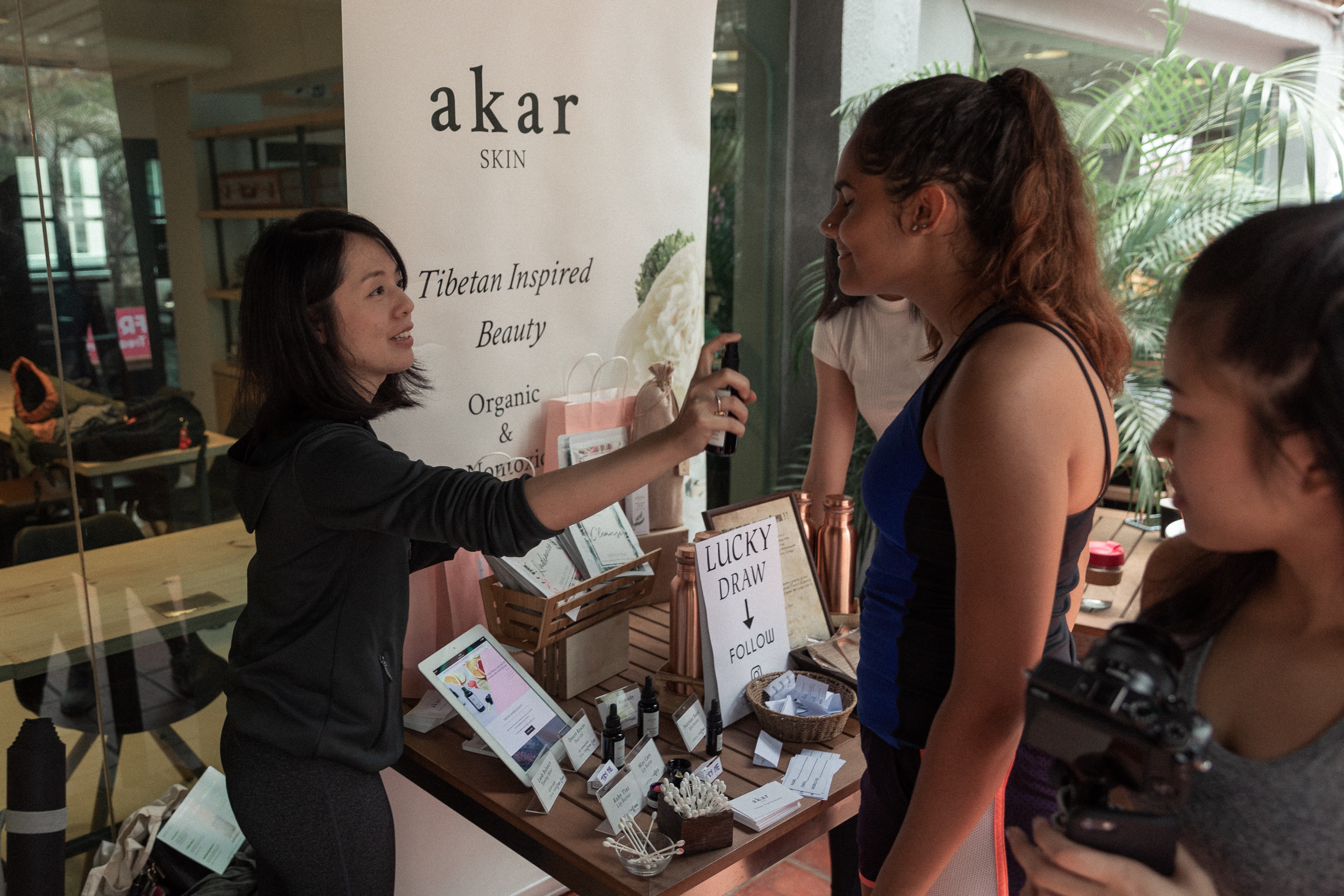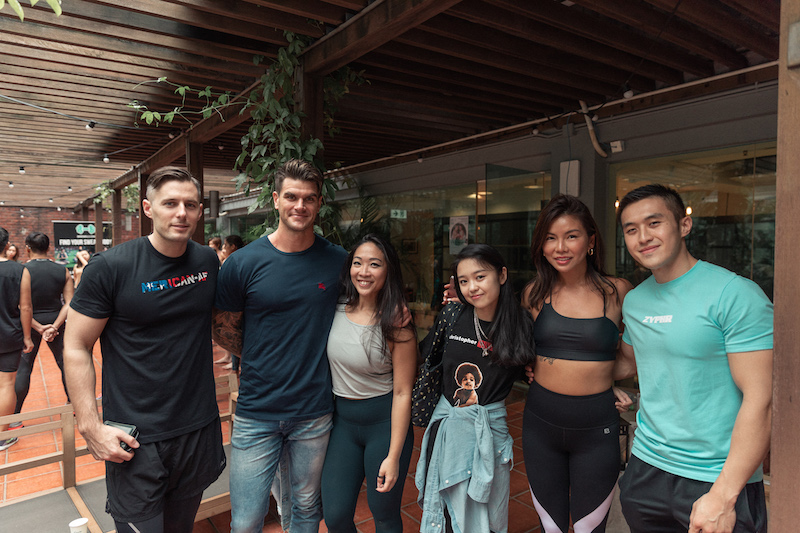 Other partners: Spartan Race HK || Highlight Asia
Other shoutouts from amazing supporters including: Nutrition Kitchen || Harbour Runners || NOSH || Urban Active
Media shoutouts including: Sassy || Honeycombers || Purely B || HealthyHKG || Liv Magazine || Jumpstart
Images by: Jonathan Tang; Claudia Lee