Dancing around Singapore with Karina Curlewis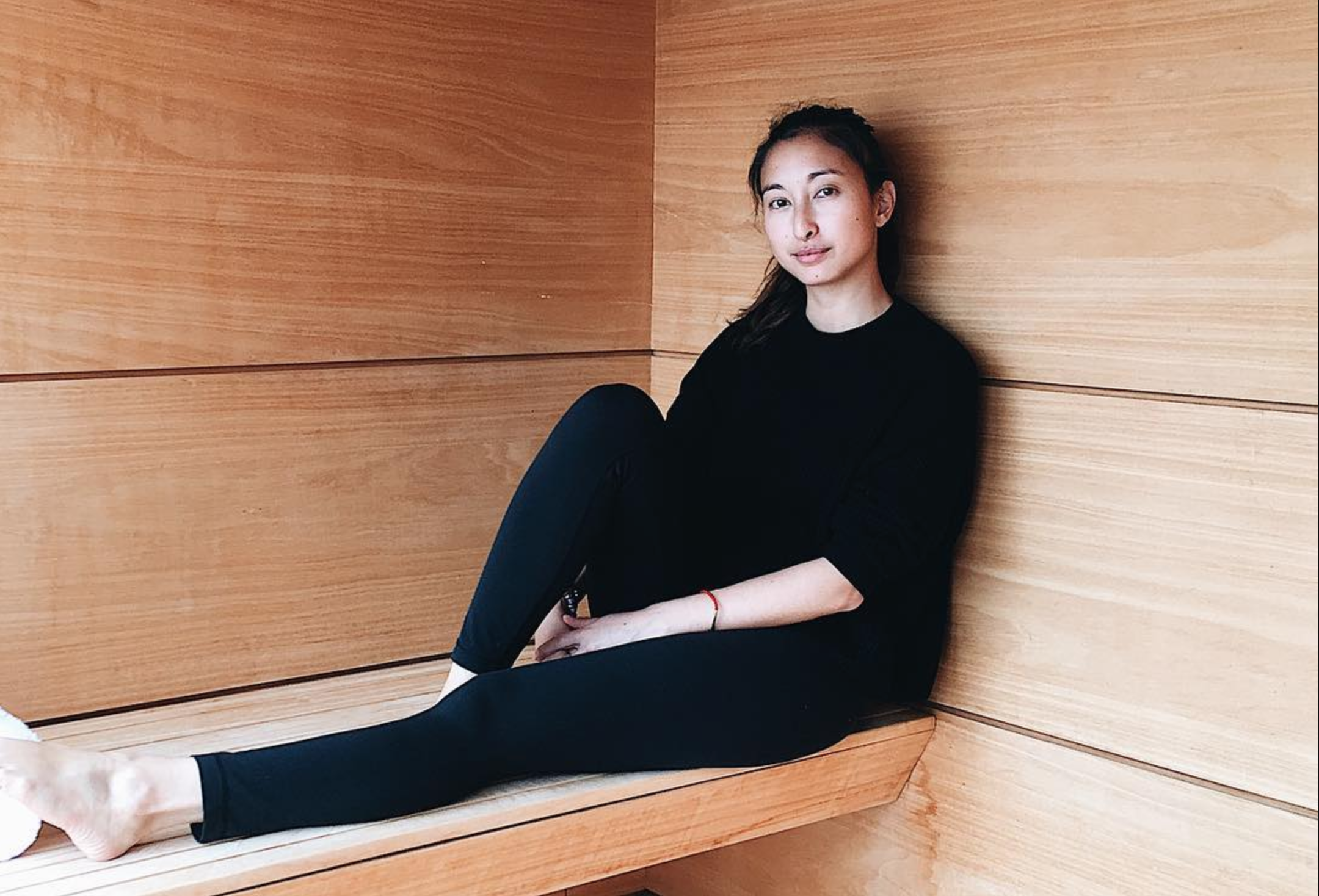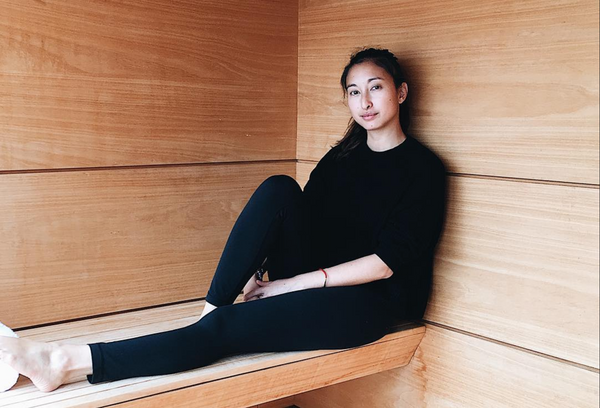 "Movement and Dance has been an important part of my lifestyle and mental health, particularly as a form of releasing tension and stress. From coordination to memory, I've found that I am able to find a sense of focus and being completely present when all that matters is the body's response to music and sound."
Meet Karina Curlewis, a community member of BrocnBells.com. With a diverse background in public relations, events management, show production and digital content marketing, she has covered a variety of projects within the hospitality and entertainment industry in the span of 8 years in both Hong Kong and Singapore.
With her current role as Assistant Show Director at Zouk Singapore and previous experience in modelling & live performances with fashion brands such as Lisa Von Tang, we speak to this power lady on her favorite dance classes in Singapore - the variety of styles available for all people looking to move, whether you are a beginner or seasoned dancer.
Karina also shares her favorite nightlife spots to head out dancing, and how she fosters healthy relationships with self & others with the busy and stressful entertainment industry she is in.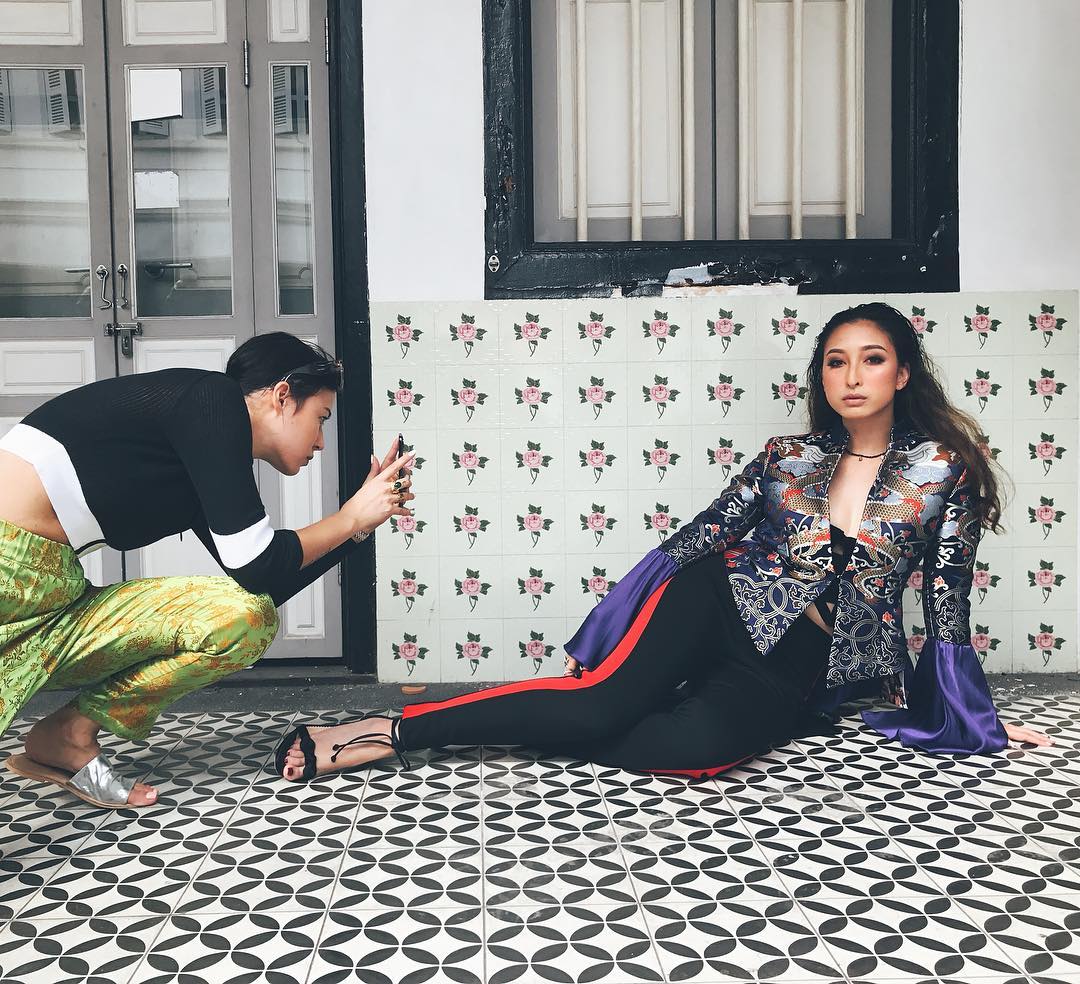 How has movement and dance played a role in your life?
As young as 3 years old, music and dance was always encouraged at home to build confidence. We would have family barbecues in the suburbs and my childhood friends & I would be given an assignment to produce a dance show for parents to watch. Later down the line, I figured it was to keep the kids busy while the parents could relax haha... I suppose I was destined to produce shows and curate live performances as a career today.
Musically, I was exposed to a range of genres from funk, soul, jazz, rock, pop, R&B at a young age. My parents both appreciated music and I was watching theatre plays, ballet, musicals and live bands ever since I was a child. Certain sounds, beats and melodies also trigger vivid memories of places and people.
If I were to delve deeper, I've found that the older we get, we tend to build barriers and boundaries to protect ourselves. These limiting beliefs resultin us becoming less reactive and responsive to others. Everything becomes so calculated and controlled...
However, when faced with music, you can truly convey the extent and depth of a feeling through small and vast expressive movements. It can be such an immense release if you're unable to verbally express yourself at a specific moment.
What are some of your favorite movement / dance hangouts around Singapore?
Converge Studios, Singapore CBD
Class type: Urban Fusion
Instructor: Jacqueline a.k.a. Jack
Jack has a way of connecting lyrical songs that you wouldn't expect could go with dance choreography; yet, it all makes sense and gives you different perspectives on timing and the song itself. You'll hear songs by artists like Hozier, John Mayer and Matt Corby, etc.
Explore Converge Studios with a dance buddy
LEVEL, Robinson Road
Class type: FloWork
Instructor: Adelene Stanley
Adelene teaches the foundation of movement in our joints, hands, feet, upper body, lower body, and getting comfortable connecting opposing movement into a seamless sequence. The technical aspect is great for both non-dancers and dancers to explore different ways of moving, instead of focusing on the aesthetic of dance performance. A very comfortable class that isn't intimidating even if you don't have a dance background or haven't trained in dance for a while.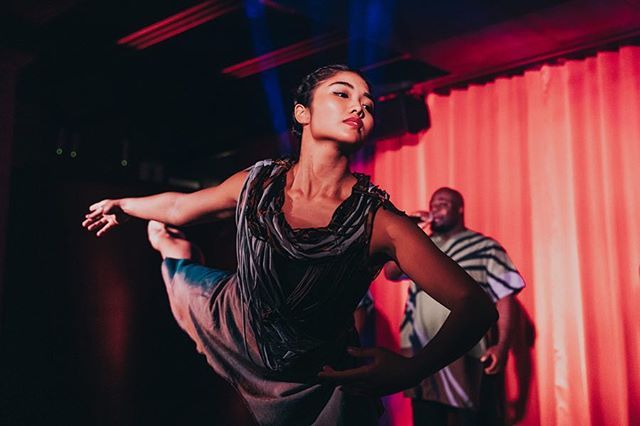 O School, *SCAPE
Class type: Dancehall
Instructor: Shauna and LumLum
A super fun and light hearted class. It's all about the groove, body rolling, swaying hips and bringing your inner sass out. Great way to destress!
Groove with a SweatBuddy at O School
TRDO, Bugis
Class type: Contemporary
Founded by Ryan Tan, the space has great contemporary public classes at Middle Road near Bugis, where they thoroughly explain form and movement for dance choreography. They also offer foundation and floor work courses to help beginners and dancers improve their technique and to understand contemporary dance terms. It was impressive to hear them explain the association between tension and control in parts of the body to achieve a certain speed and impact of a dance move.
Go Contemporary with a dance partner at TRDO
Recognize! Studios, Downtown Gallery
Class type: Locking
Known for being one of the most "recognised" 😉 dance studios in Singapore. They train dancers for annual competitions and have a variety of genres to choose from (hip hop, wacking, urban style). They have great dance videos on their IG and it's awesome seeing kids slaying hip hop routines. Also a great studio for parents looking to develop their children's dance skills.
Hip Hop with a SweatBuddy at Recognize! Studios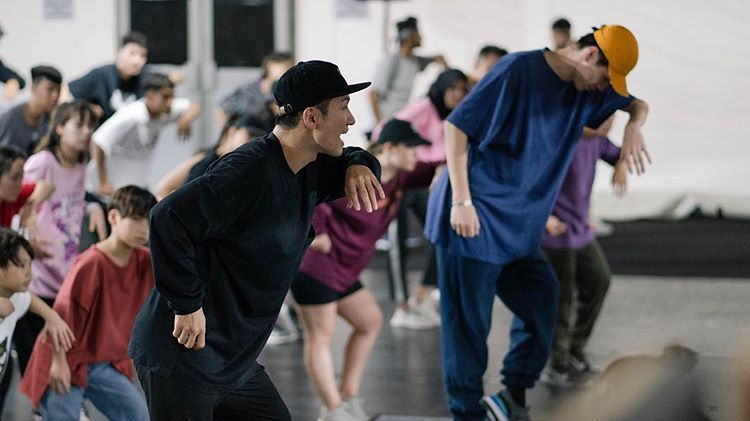 Acro Arts
Class type: Acro
Instructor: Choreographer & acro artist Kay Lee and her acro partner Alex Lim
Acro Arts' workshops usually take place on grassy outdoor locations in Singapore. They teach participants to become comfortable and trusting of others using balance, core strength and coordination. It is a great exercise in communication with an acro partner and replaces the fear of falling with focus and breathing techniques to go from one acro pose to another. When you're hanging upside down mid-air, you have to mindfully take it step by step with your partner to ensure both your safety, rather than panicking and instantly jumping out of an uncomfortable acro position.
Soul Signature
Class type: Soul Signature Contemporary
Instructors: Sufri Juwahir and Sheriden Newman
Sufri & Sheri are a dance duo that formed the dance initiative, Soul Signature - offering original productions, as well as private group classes for both beginners and intermediate. Their friendly and professionally trained approach to contemporary dance makes classes comfortable, especially when helping correct your form. Sufri also received the National Arts Council's Young Artist Award in 2018 for ongoing outstanding performances in Singapore. Both are such a joy to learn from and watch. Very inspiring and uplifting.
What are your favorite nightlife spots when you are in the mood for sober dancing or big night outs with booze?
ZOUK - because there are three rooms to choose from for different music genres, as well as a speakeasy at Capital called Queens Lounge that plays old school Hip Hop inside. They make great Old Fashioned and Negroni cocktails too. Freedom to roam within a vicinity that has variety is key to a great night out which I appreciate about ZOUK. Not to mention, some awesome live acts I've had the chance to see like: Craig David, ZEDD, Marshmello and Sam Feldt.
Quieter spots for cocktails, lounge music and catching up with friends:
Native, Neon Pigeon, Old Man, Potato Head, Manhattan Bar, The Other Room, Junior Pocket Bar
How do you build a healthy relationship with yourself?
It's taken a while though recently, I've figured a healthy relationship with oneself is to understand your mental and physical needs.
Mental health being: resting from social gatherings, resting from over exertion, practicing open communication with choice of words, honesty with oneself about feelings, thoughts and acknowledging that there will be tough times. Accepting the challenges and temporary emotions one will encounter along the way. Understanding that everyone has a different skill set and is at a stage in their life journey which is incomparable to your stage in life. Good to look at mentors for inspiration and to gauge what's best for yourself and having a mindset that there are alternative solutions in life. Removing any sense of jealousy and shifting that feeling into taking action for yourself to feel better and to lead a fulfilling life.
Physically: listening, understanding and nourishing your body with suitable nutrition and understanding how your food and drink intake affects your state of mind and mental health. Encouraging yourself into healthy exercise that's suitable for your body because it empowers you with the applied mentality of taking action in achieving personal and professional goals. At the same time, allowing rest and naps because your body needs it too, no matter how fit you are.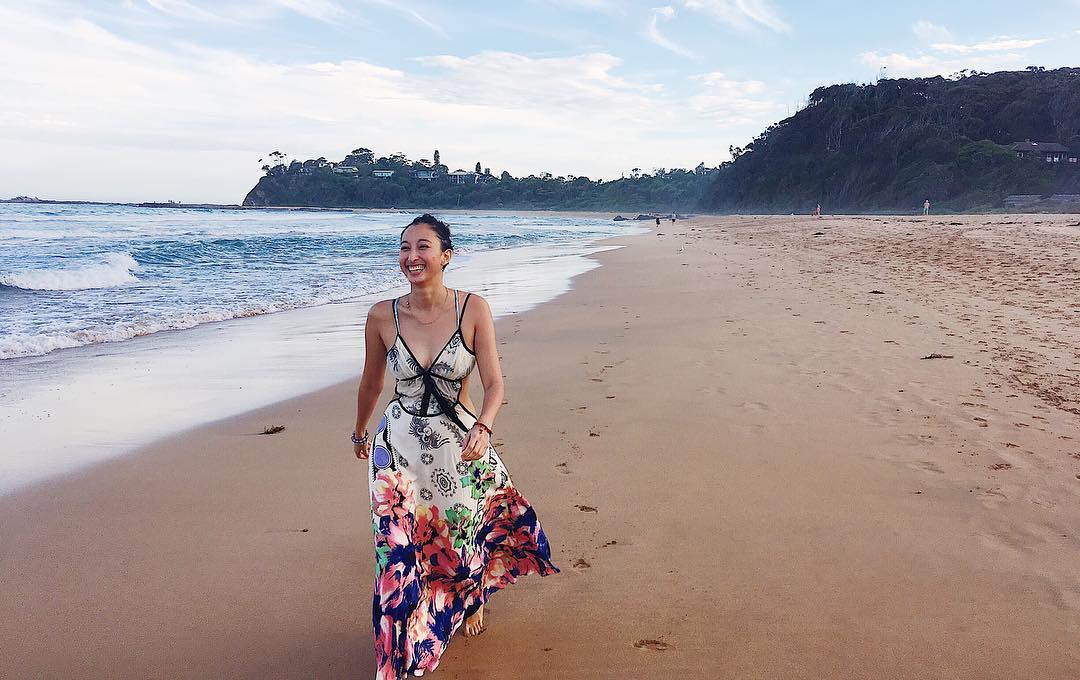 How do you build a healthy relationship with others?
From experience, I feel the healthiest relationships are about open and kind communication with others, a calm tone of voice, being mindful and genuinely concerned for people's wellbeing, as well as having clear boundaries to respect one another's space and time.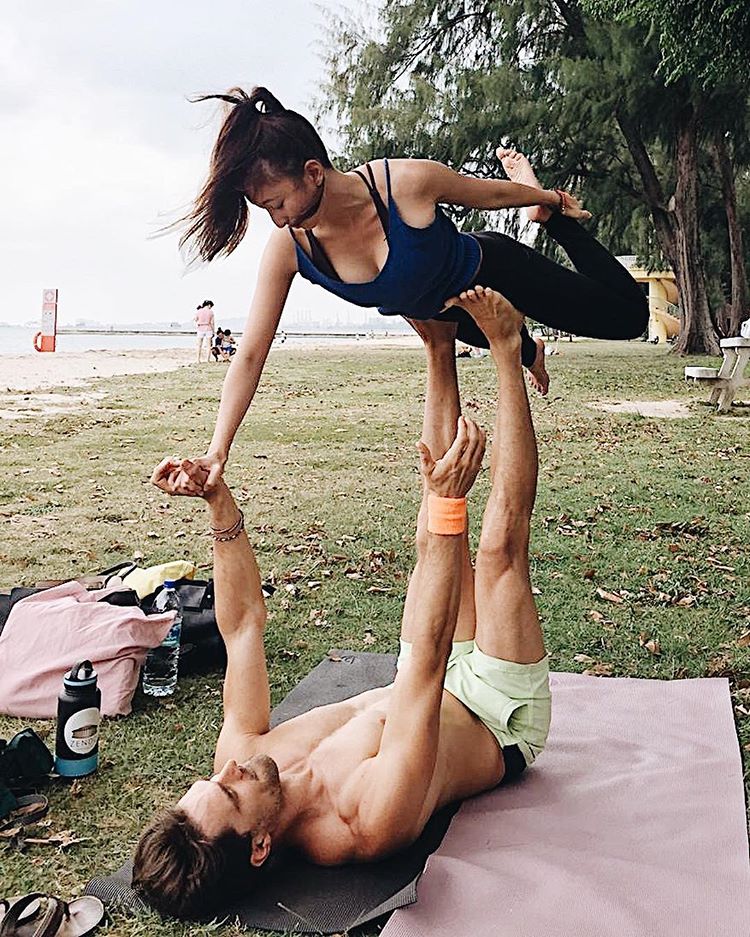 When you feel stressed, what are some quick self-care tips you have for busy individuals to shift away from their stressors & anxieties and realign their focus?
Foot Reflexology Massage! Such a life-saver and a much better solution than alcohol for sure!
A cup of tea (personally, I like Jasmine, Ginger and Green Tea)
Going for a 15-30 minute leisurely walk around your office or home without looking at your phone to visually absorb surrounding scenery and sounds.
Someone also shared with me that by staring for a good 5 minutes at the sky or into the distance creates a sense of wider perspective when you feel cooped up indoors or if you feel like you're going in circles in your head with troubling thoughts. Simple yet effective.
Laughter is important. I'll also watch a funny skit on YouTube. Humour is subjective; though if we have similar dry and dark humour, then I suggest checking out 'Flight of the Conchords' - a funny musician duo from New Zealand who create silly stories and dialogue in songs and 'Key & Peele' original parodies from the U.S.
Comedy about caricatures and outrageous personalities help with seeing the bigger picture about life and people
---
Questions? Drop us a note at [email protected].