Founded in 2017, Broc & Bells is a social platform where like-minded health and fitness enthusiasts can forge meaningful connections - to find your SweatBuddy; to discover your tribe.
We celebrate movement, food, travel, mindful tech, and sustainable living.
Primarily through our online website, as well as social fitness events and in-person meetups, we provide busy professionals and weekend warriors a chance to bond. A chance to work out together and visit local healthy food havens. To share stories, business ideas and be inspired.
To build strong friendships and lasting relationships, forged through sweat and the love of all things healthy. To be the stomping ground for forming real bonds and conversations with real people.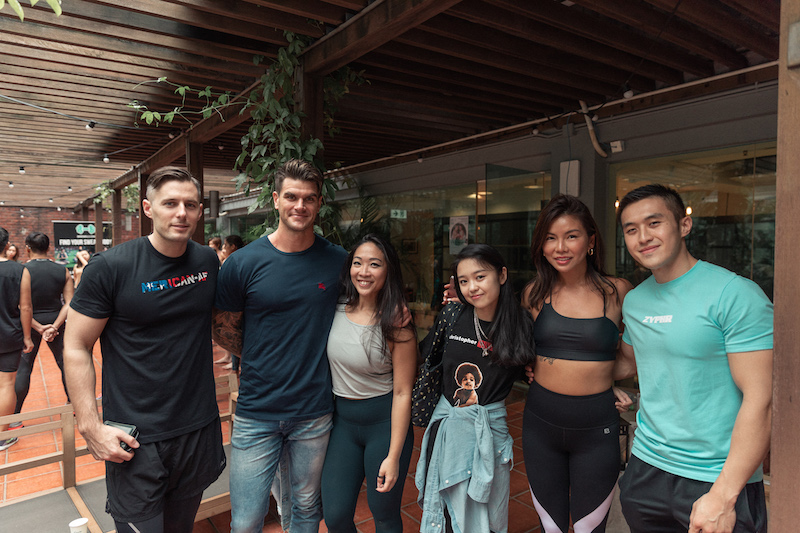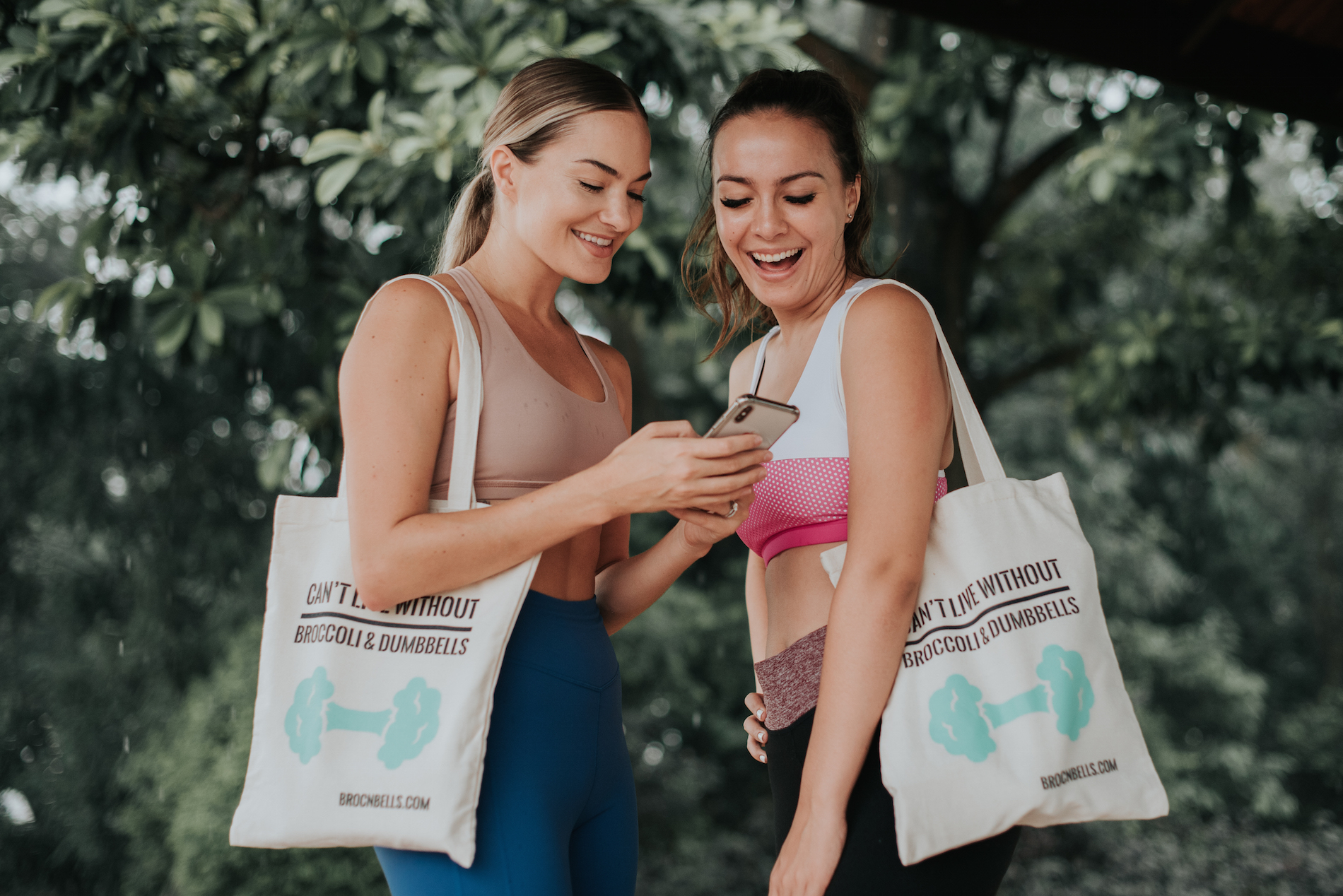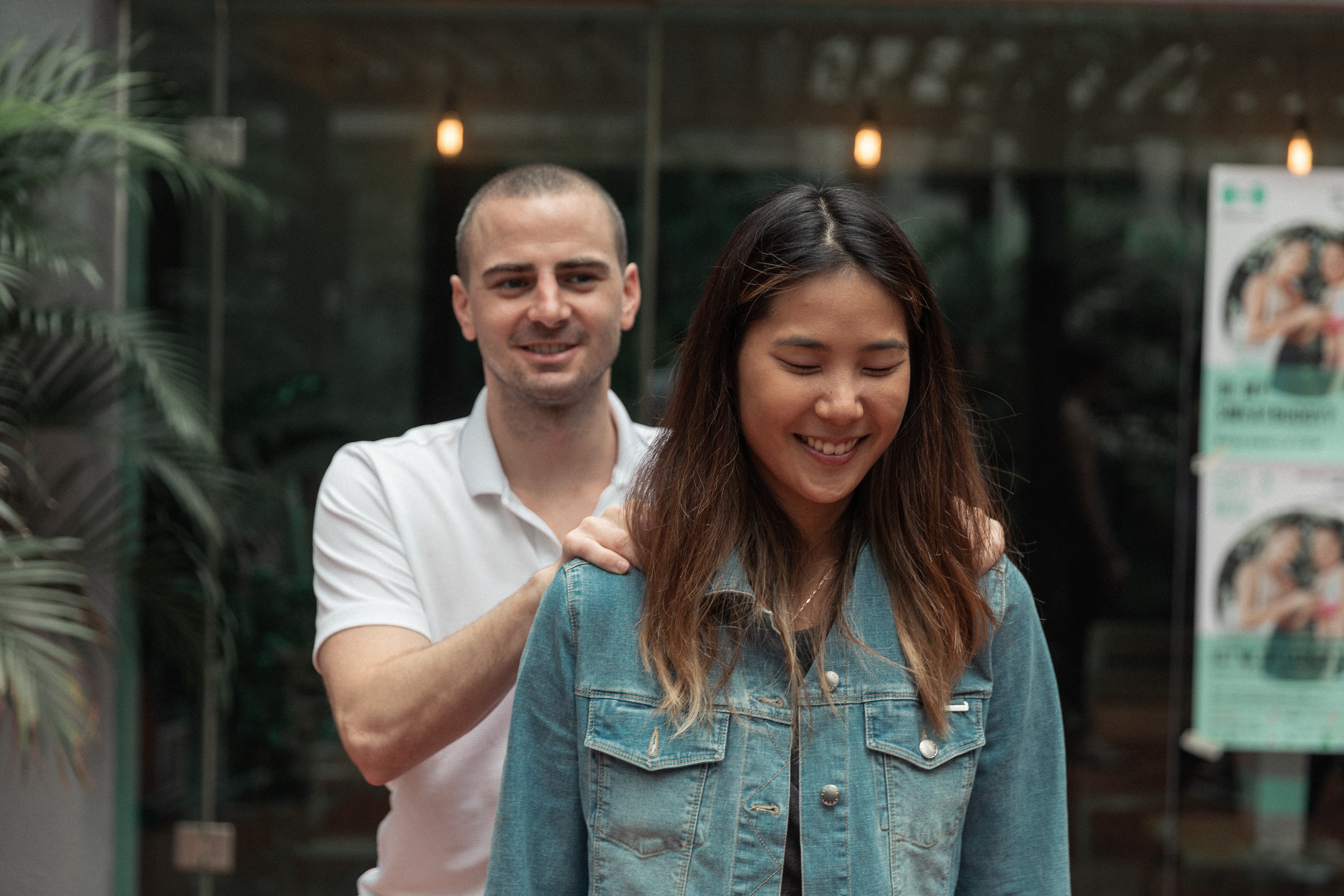 Whether you're looking for that fellow morning gym goer who enjoys a post-workout shake, who sips on a dirty chai with almond milk in the afternoon, or a tribe of people who takes pleasure in flaunting their lululemon leggings to the bar on a Friday night...
Meet people who share a common interest of sweat and eating well, who go to the places you go, and are interested in checking out similar gym & healthy cafe hangouts as you - in your city and while travelling.
This is for you if you:
are looking for someone who gets you - to sweat, eat well and stay healthy together.
have no time nor mental capacity to spend hours swiping mindlessly and engaging in surface level chats i.e. you value a healthy relationship with self, people, phone & technology.
Did you know? Broc & Bells is short for Broccoli and Dumbbells, symbolic of healthy eats & fitness, respectively. Coincidentally, 'Broc' & 'Bells' also sounds very similar to 'Bro' & 'Belle', which represent like-minded men and women who want to sweat and eat well.
Are you...
Seeking a like-minded modern, ambitious, health-conscious, fit minded person who gets you?
Training for a race and looking for an accountability buddy to hit your health & nutrition goals together?
Just getting back on the healthy bandwagon after an injury and looking to explore the newest gyms and fitness passes, with a SweatBuddy? (not sure where to start? we know...it can be intimidating at times!)
Tired of drinking all day long? Looking for a SweatBuddy who has the same life mantra as you - "working out to eat"?
Travelling around the region for business or leisure and looking to maintain your healthy lifestyle, with the support of other like-minded people?
Whether you are a beginner or a seasoned fitness junkie, find your accountability partner who can support you to be better in your lifestyle - to be happier, healthier & feel good together!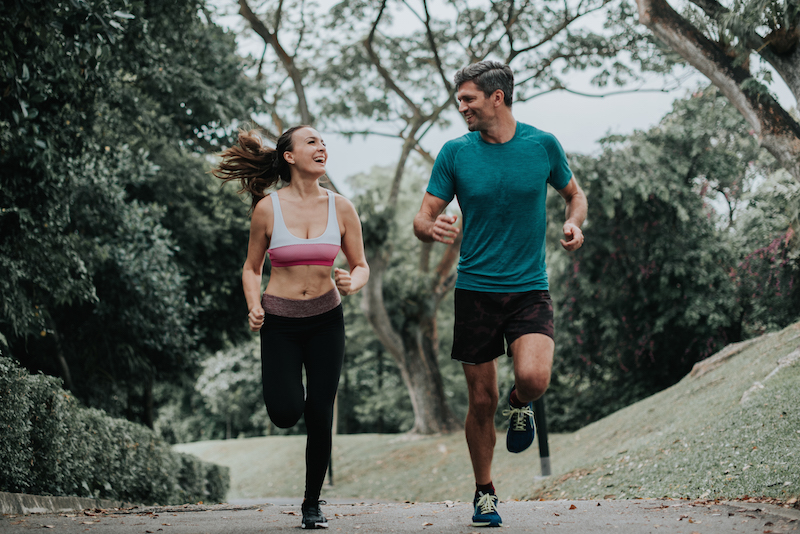 HOW IT WORKS
Set preferences. Browse and Like hangouts. Connect.
Looking for friends, love, networking? Your choice (this remains private, no one needs to know!). Edit your search preferences and SweatBuddy profiles will be filtered based on your preferences.

Select your favorite hangouts. Discover people who go to places you go; or check out what's trending near you (what's new in town? where are people hanging out these days?!).

Tap and connect. Or tap on one of your hangouts to discover who else goes there.
Every connection on Broc & Bells starts with the intention of meeting up over an exercise or meal, your non-negotiable healthy daily routine. Meet new people with low pressure, and no time wasted even if the connection wasn't there ;).
FIND YOUR SWEATBUDDY
Take your online connections into the real world
SweatBuddy Hangouts provides a safe environment for you to feel comfortable to meet your connections in person.
Simply show your BrocnBells.com profile to the staff at participating healthy eats and receive discounts on food & drinks; or book your workout spots at partner gyms and receive SweatBuddy perks.
BrocnBells.com also hosts many social meetups to share the joys of real world interactions, such as regular Run X HIIT sessions outdoors and lifestyle events over sweat & drinks at coworking spaces, iconic landmarks like CHIJMES and nightlife spots such as Kilo Lounge.
Read online content
Based on 4 mindful pillars:
HEALTH: the best hangouts, fun outdoor activities to sweat and eat well

CONNECTIONS: mindful communication, intentional listening

PERSONAL GROWTH: self-discovery, conscious choices for the broader community and earth

DIGITAL WELLNESS: tips for better stress levels, sleep and brain health
to support you on your healthy social connections journey.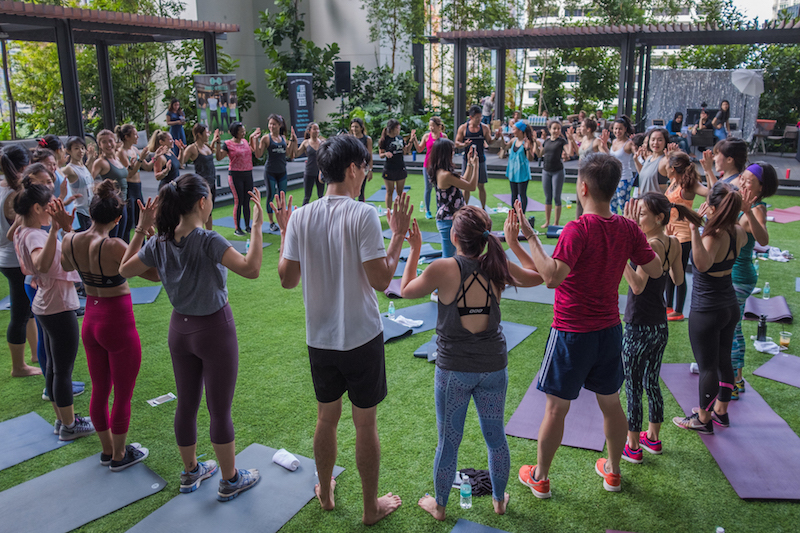 YOUR SAFETY
Your safety is our top priority. For your safety, we reserve the right to remove any user for a number of reasons, but most importantly if we believe they are acting inappropriately or misrepresenting themselves. If someone has made you uncomfortable for any reason, please report them to our customer support team, by emailing [email protected]. Our support team is there to help make your experience as enjoyable and comfortable as possible.
BrocnBells.com is only as good as our people, and we rely on you to keep the community a safe, authentic and welcoming place for all.
All accounts are verified via Facebook / LinkedIn. The gym and healthy cafe hangouts we select also provide a safe environment for our users to feel comfortable meeting their connections in real life!
YOUR PRIVACY
We only obtain information from your Facebook or LinkedIn account that you specifically authorize and grant us permission to obtain. We never post on your behalf.
WE ARE THE 1ST DIGITALLY MINDFUL SOCIAL PLATFORM
A lot of people today are hooked to their digital devices, jumping to the tune of the constant ding ding of notifications.
We do not want to contribute to this detrimental digital rat race i.e. our belief is to create a platform that does not disrupt your ability to focus in the moment, and go 'deep' - whether it is for work or when building meaningful human connections.
BrocnBells.com has no app and no 'screaming' notifications. What we do have is a web app, where you can easily 'add the page to homescreen' for easy access when needed.
You also do receive emails about the important stuff, where you can read them when the time is right for you - not when we want you to. Our purpose is to foster an environment that allows you to mindfully connect with awesome people - in a sustainable manner; pleasing our investors and/or advertisers is secondary.
Ps. If you've not tried, we seriously recommend you to disable your email notifications and consume them outside of your allocated 'deep work' time slots. ;)
WHAT DO WE HOPE TO ACHIEVE?
To become the most convenient and intelligent social platform for health-conscious people to discover meaningful connections. To help individuals to find one another and be inspired and accountable to be happier, healthier and be better in their lives, together.
Whether your intention is to seek friendship, romance, inspiration or a business partner (simply toggle with your preferences when you create a profile) ...connect with others without having to sacrifice your health nor lifestyle!
Gym buddy, business partner or soulmate, we want to be the meeting ground that makes it all possible.
Using health goals and fitness interests as the primary focus, BrocnBells.com emphasizes the importance of connecting over a common ground of healthy living and similar values, and letting conversations & friendships take its natural course.
Rather than placing intentions & labels like "friend-finding" and "dating" on the platform, the mission of BrocnBells.com is to unite people through tech, sweat, and a shared pursuit of living healthily. We're all about cultivating an accessible community of mindful, health-orientated individuals who want to train, learn, and grow together. From weekend warriors to traveling entrepreneurs, we want people from all walks of life to find companions, and feel like they truly belong to this tribe.
MEET THE TEAM
Our Purpose: why we do what we do
The fast-paced, hyper-connected lifestyle we live today has resulted in many highly stressed individuals feeling socially disconnected in real life.
And yet, we all seek to belong. Humans are inherently social, with a need to forge deep connections and build strong relationships for our well-being. Yes, it's the simple things!
To be surrounded by people who inspire and get you. To support one another's personal, entrepreneurial & professional growth. To hold each other accountable, and get support when we fall off the bandwagon.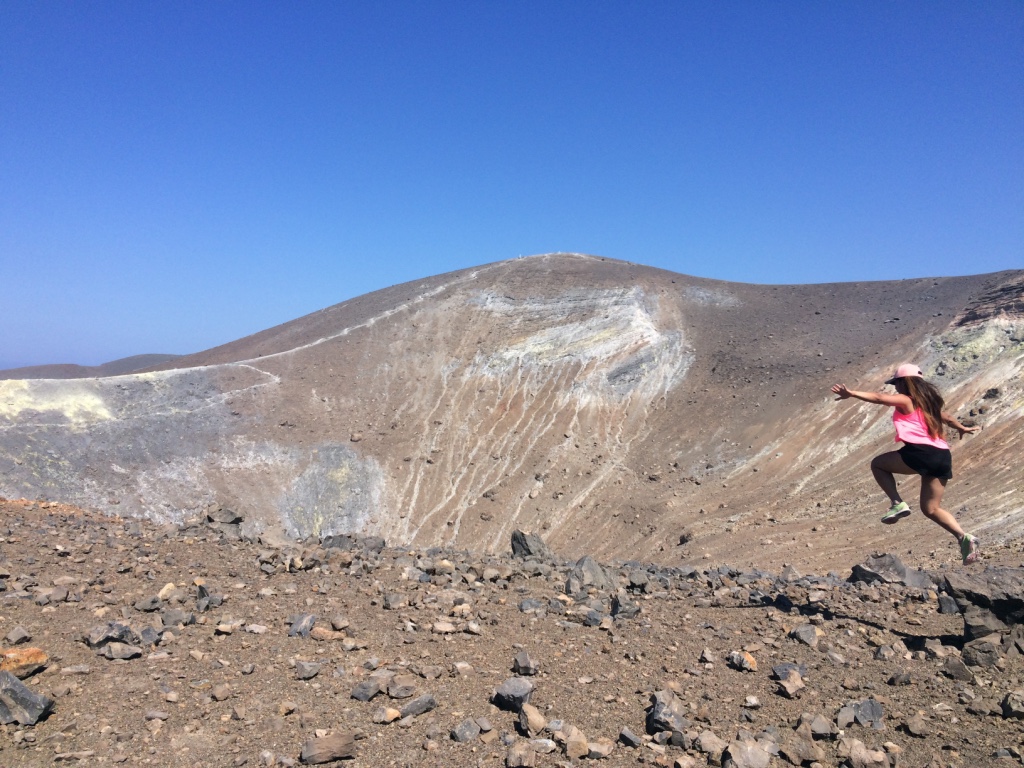 We want you to experience what it is like to be fully present and alive - to have real bonds and real conversations. To be part of the catalyst driving change in the way society connects with one another - to encourage mindful & meaningful face-to-face interactions and shape a healthier and truly connected world that's better for everyone, in real life.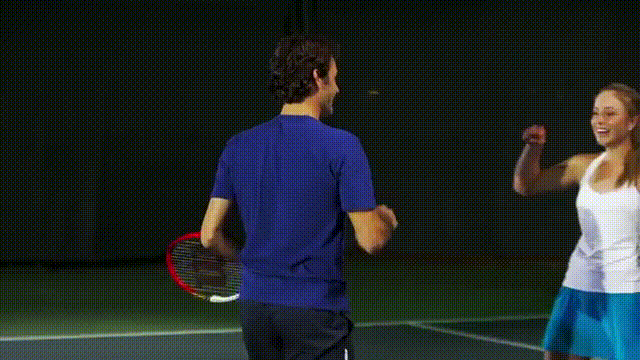 Using fitness and health as a tool to bring people together, the overarching goal of Broc & Bells is to shape a healthier and truly connected world that's easily accessible by everyone - where face-to-face interactions are valued by the community to lead one's life in the best way possible - happy, healthy and sustainable together.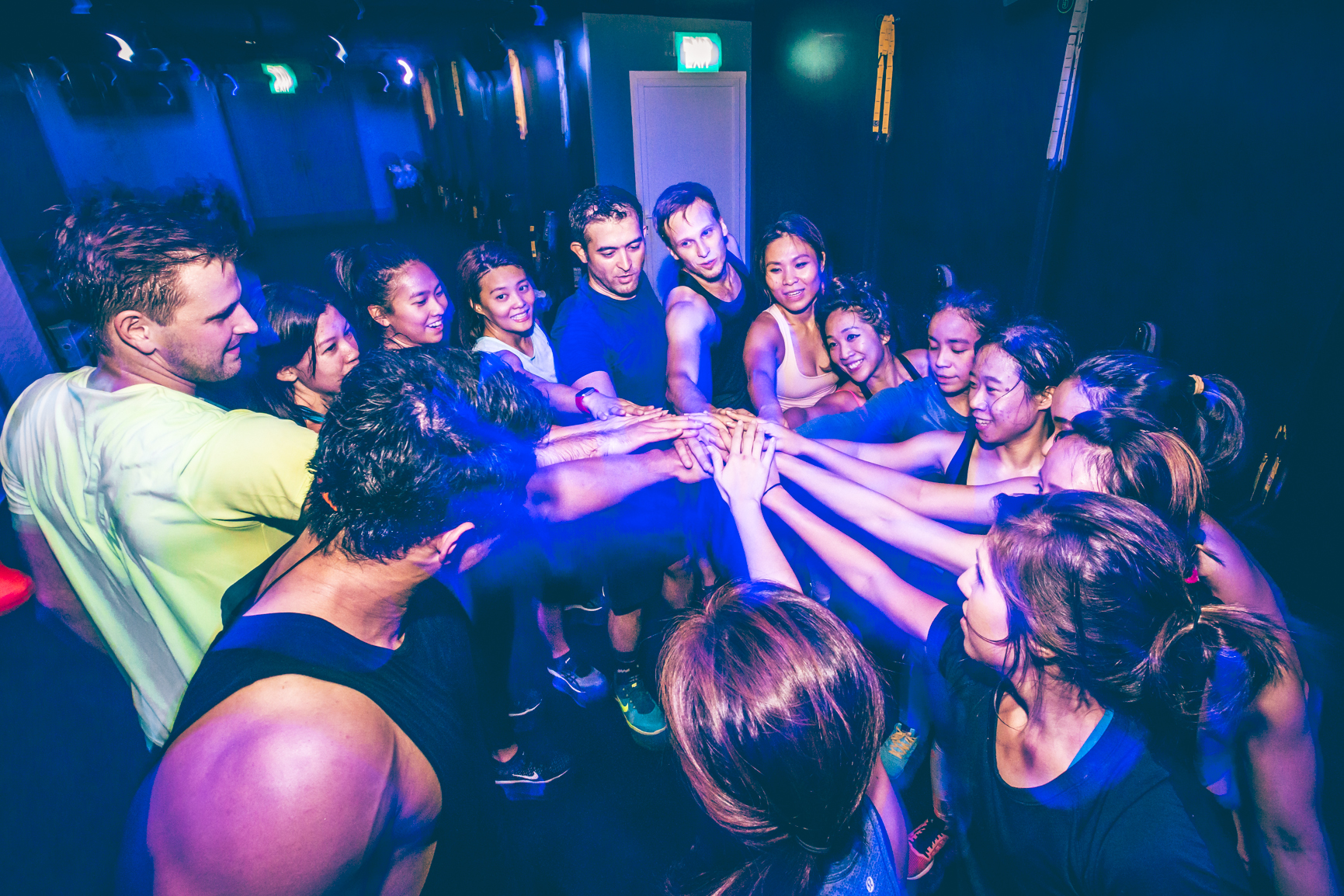 Everyone has their own personal health journeys to traverse.
You fully acknowledge and honor your individual identity - your strengths, flaws and vulnerability. At the same time, you desire a space of complete acceptance and understanding, where everyone is able to contribute in their own way, however big or small. You value real life connections and believe in the need to bring communities of different backgrounds and perspectives together, to better the social well-being of the collective.
Are you ready to connect?
JOIN THE COMMUNITY