[EVENT] A-ROUSE: Awaken and Stimulate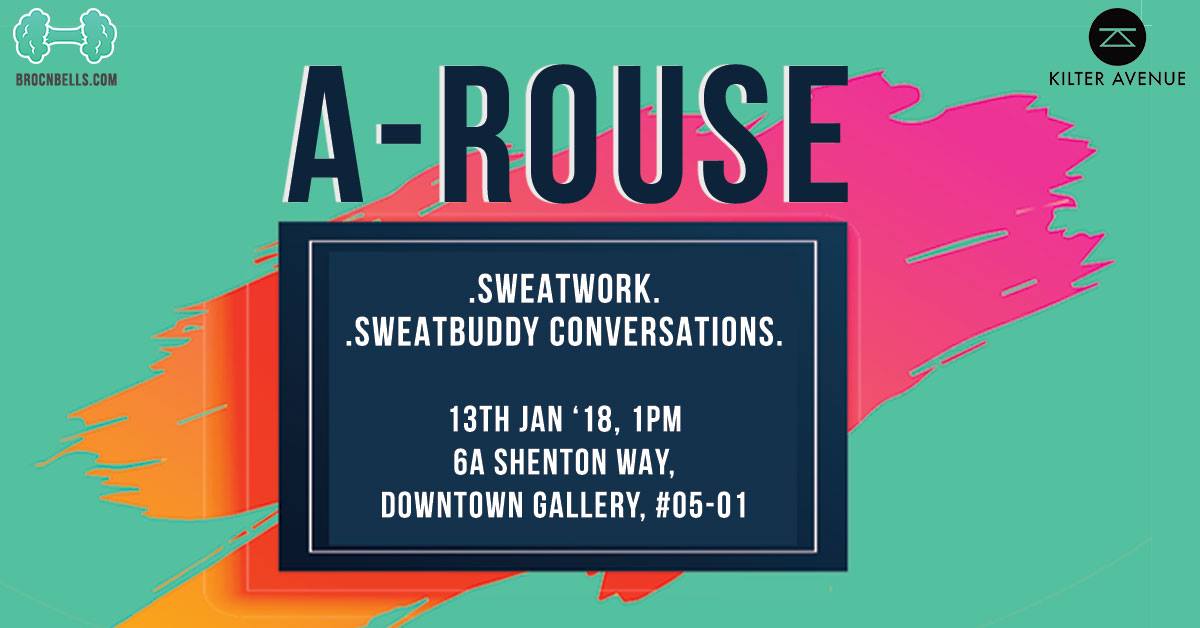 Sweating it out together is a powerful way to connect! And why stop there? Stay on for conversations with your new found SweatBuddies and build genuine connections within the community.
Singapore, 13th January 2018 (Saturday)
VENUE: Kilter Avenue

6A Shenton Way, #05-01, Downtown Gallery
Signature Experiences:
12:30 PM - Registration
1:00 PM - SweatWork by Kilter Avenue

2:00 PM - SweatBuddy Conversations: Picnic - Smoothies by Milky Whey
SWEATWORK
Networking & meeting like-minded individuals over sweat. Hello endorphins!
A-ROUSE and awaken your body with movements you've long forgotten - primal movements freely used (once upon a time) when we were monkeying around as young'uns. Work up a sweat with partner drills and form new friendships with your SweatBuddies!
RESERVE YOUR SPOT!
Co-led by Brazilian Capoeira head trainer Christopher L. & Founder of Kilter Avenue Karen H.
![alt](/blog/content/images/2017/12/Photo-11-11-17--10-26-40-AM.jpg)
![alt](/blog/content/images/2017/12/Photo-18-12-17--3-27-18-PM.jpg)
SWEATBUDDY CONVERSATIONS
When was the last time you had a good, stimulating conversation IRL (without your phones)? Making time to unplug is now a higher priority than ever before. More importantly, create meaningful connections with like-minded people.
This series focuses on Embarking on Adventures via travel stories. Were there certain travel experiences which were out of your comfort zone - how did you handle them? Did you have to deal with people from very different cultures & backgrounds while on the road?
Moderated by Broc & Bells Scout Tinee Dino - meet the creator behind the tiny vegetarian dinosaur, which strives to bring positivity to your world!
RESERVE YOUR SPOT!
![Tinee Dino](/blog/content/images/2018/01/TineeDino_BrocnBells.jpg)