Get in a good sweat + meet new, like-minded people - at the same time 💪. Our social fitness events are designed to foster meaningful connections over activities that fit in your lifestyle.
For those travelling into Asia ✈️, this is your chance to mingle with the locals and see the cities in a new light.
Upcoming Events
In HK? Check out the upcoming events here.
Be sure to reserve your spot!
FIND YOUR SWEATBUDDY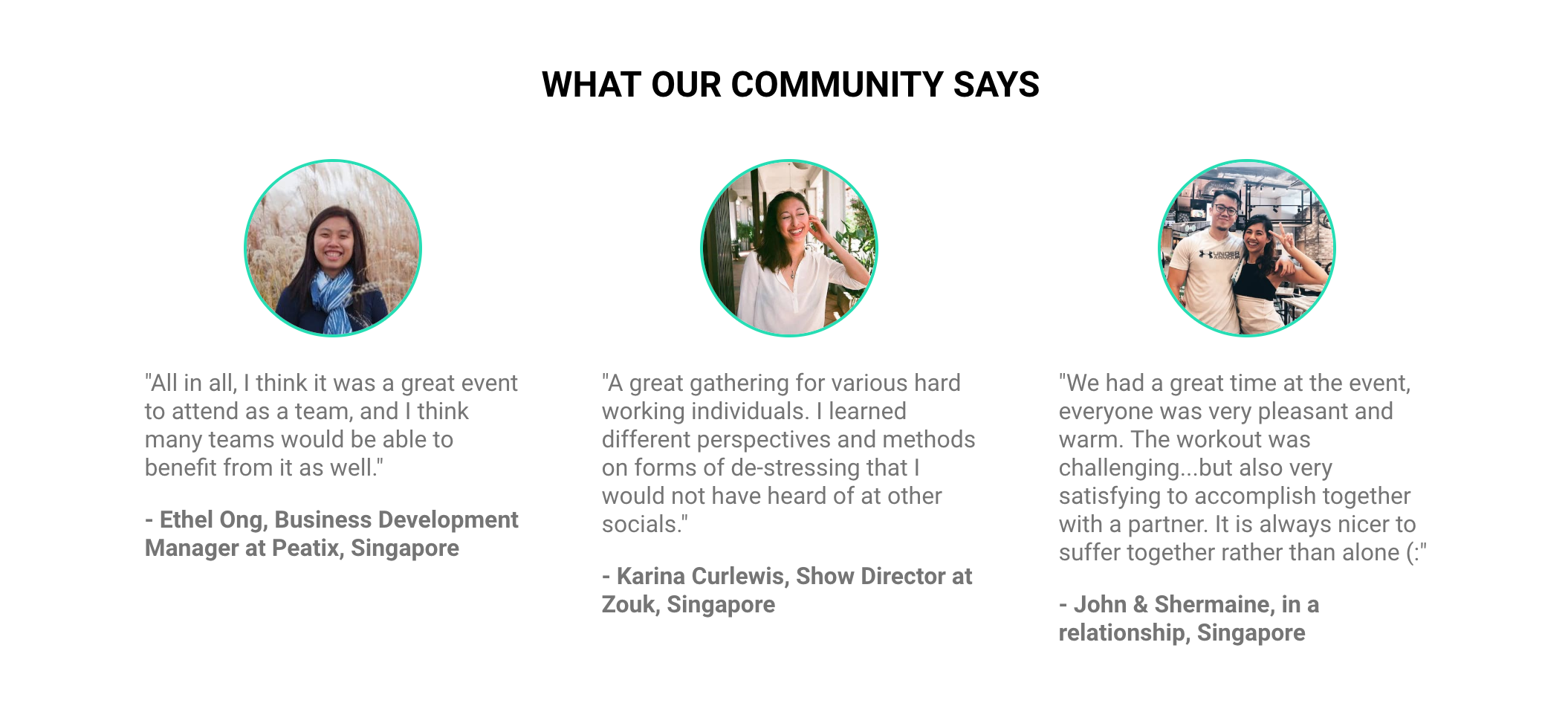 Explore: Past event images
Questions? Simply email [email protected] or WhatsApp: +65 8748 2519
By signing up for Broc & Bells events, you have understood and accepted the terms in the release and waiver of liability here.
---
Past Events
We curate & host engaging events for you. Come join us at some of our signature experiences & build new connections! (View event images)
Back to Broc & Bells Home